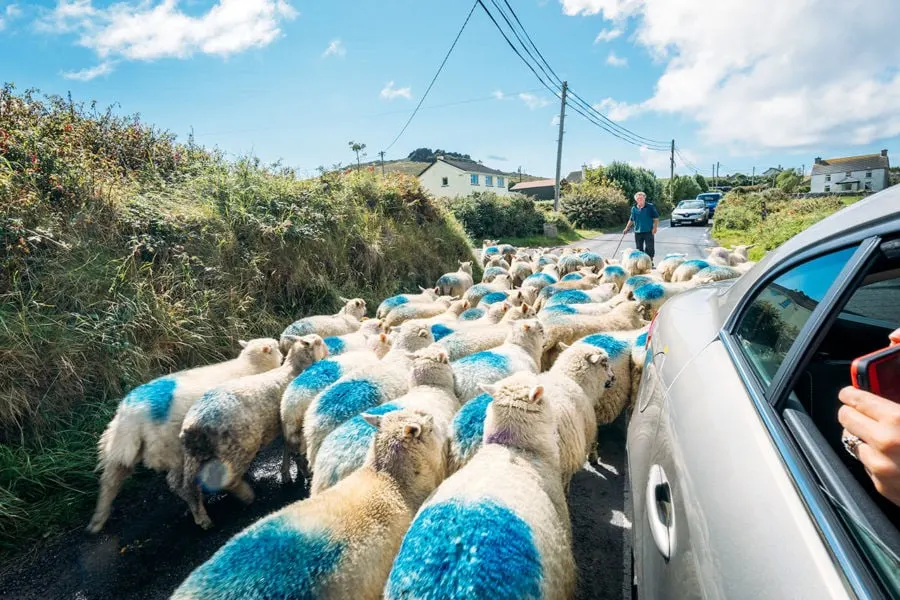 Ireland Driving Guide
Renting a car in Ireland and driving around the country yourself is a wonderful way to experience the Emerald Isle. But here's some advice about the best way to do it.
When my family and I were planning our genealogy trip to Ireland in order to learn more about our ancestors, we were initially hesitant about renting a car to explore the country by ourselves.
Ireland has a bit of a reputation for narrow and scary winding roads!
Plus of course, they drive on the other side of the road, so there's that. But the more we researched, the more we realized car rental in Ireland would allow us to make our itinerary as imaginative as possible.
I love the freedom of road trips and planning my own travel itineraries. Ireland is such a diverse country that it made sense to rent a car so we could stop anywhere to discover small villages, castles, and go hiking at our own pace.
Here are some important tips we learned from our experience renting a car in Ireland, to help you save money and stay safe while driving around the country!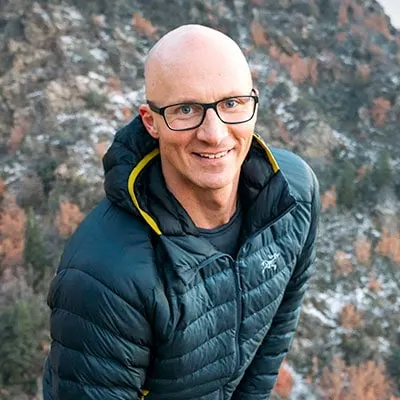 Hi, I'm Matthew Karsten
I've been traveling the world for 10+ years as a professional photographer & writer. I hope you enjoy my Ireland tips! If you find them useful, using my affiliate links to book something will give me a small commission, at no extra cost to you. Thanks!
How To Rent A Car In Ireland
1. Should You Self-Drive In Ireland?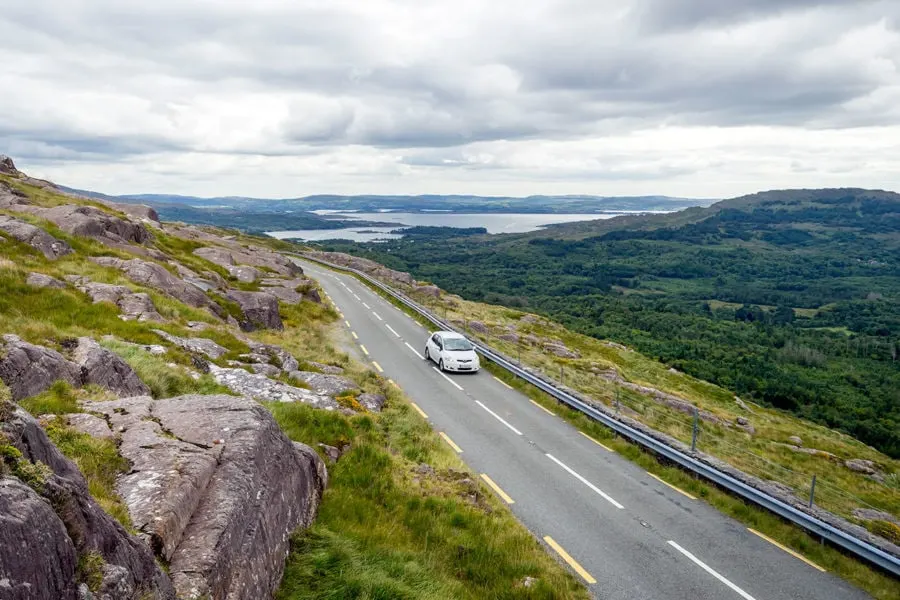 Hey, if you love those big group bus tours, by all means, go book one. It's a decent way to see Ireland if you don't have a lot of time.
No planning, no driving, just sit back and let someone else do all the work!
But if you're like me, you prefer the adventure of independent travel.
No set schedule or timetable — driving around Ireland with the freedom to stop anyplace cool you find along the way.
If that's the kind of traveler you are, renting a car in Ireland is the way to go!
Just keep in mind that some of the back roads in Ireland can be very narrow, and often feel like a single lane (but they're not). With some practice, you'll gain confidence on them!
Another nice thing we enjoyed about having a car was the ability to store things in the trunk, stopping off in Irish towns with small travel backpacks rather than hauling luggage everywhere.
2. Where To Rent Your Car In Ireland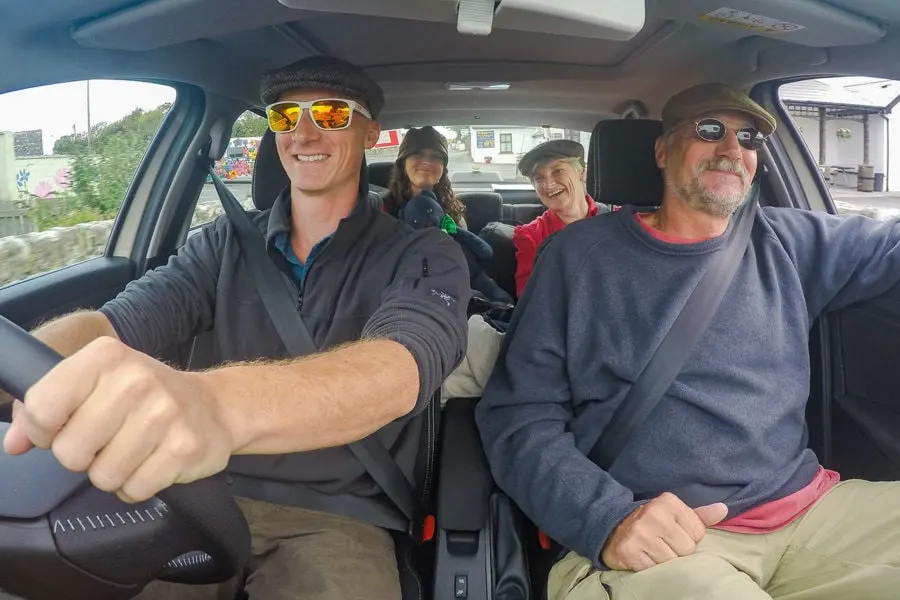 Some common car rental companies in Ireland include Europecar, Enterprise, Sixt, Hertz, a local one called Dooley, and many more.
But the best site to book your car is Discover Cars. They search both local and international car rental companies to help you find the best possible price. This is the easiest way to rent a car in Ireland.
We rented our car from Dublin Airport after spending a few days in the city. Our South West route brought us to Cork on the M8 before moving on to Killarney National Park and then Glengarriff, where my grandmother was born.
After tracking down our family history in this small coastal fishing village, we drove North on the Wild Atlantic Way up to Dingle and the famous Cliffs of Moher, then to Galway, and finally back to Dublin.
Dublin Airport: Plan to pick up your car about 60 minutes after your flight arrives. When departing, try to be at the airport at least 3 1/2 hours before your flight leaves. Because returning your rental car and catching a shuttle back to the airport can take up to 30 minutes.
Shannon Airport: Plan to pick up your car about 30 minutes after your flight arrives. When departing, try to be at the airport at least 2 1/2 hours before your flight leaves. Again, because of the shuttle.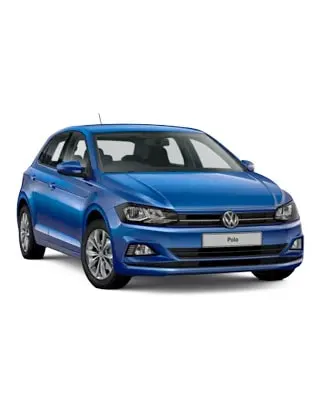 Rent A Car In Ireland
Search both local and international car rental companies to help you find a good deal.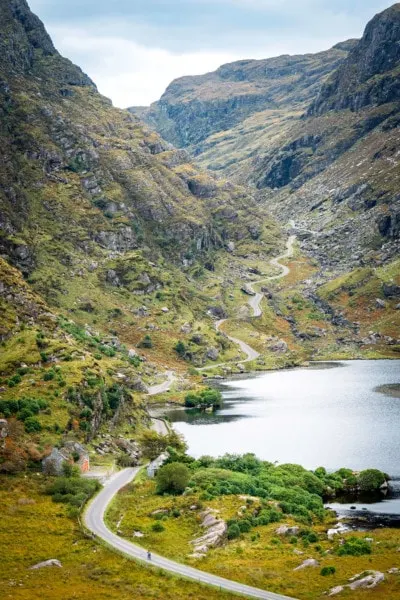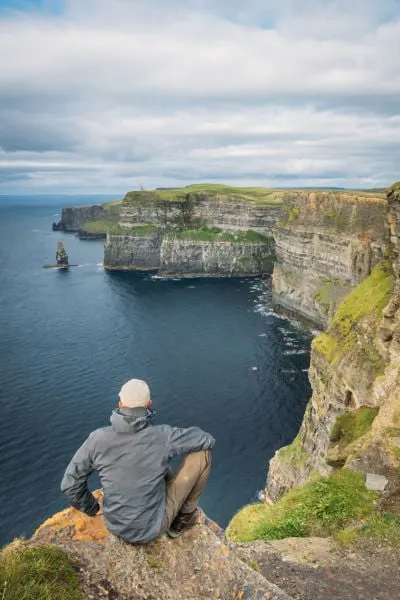 3. Car Rental Insurance In Ireland
Some of the rumors about driving in Ireland are true, and the roads are VERY narrow in areas. Especially the back roads outside Ireland's smaller towns. Don't worry, I'll share some tips for dealing with them below.
This is why I highly recommend getting full insurance coverage.
Typically, rental cars in Ireland come with a basic Collision Damage Waiver (CDW), but this isn't exactly insurance, and only covers the car for up to €1000-3000 EUROS worth of damage.
This is the amount they hold on your credit card until you return the car in one piece. CDW typically does not include tire, cracked windshield, or undercarriage damage either.
While you can often save money booking your car with a good travel credit card that includes car rental insurance, you REALLY must read the fine print, because many people wrongly assume their card covers them in Ireland.
If you get in a wreck driving in Ireland, declined full coverage, and you suddenly learn your credit card doesn't actually cover the damage — you're screwed. I can't tell you how many travel horror stories I've heard like this…
It's why I usually pre-book full coverage online. It's cheaper than at the counter — and then you won't have to worry about accidents at all!
4. How Much Does It Cost To Rent A Car In Ireland?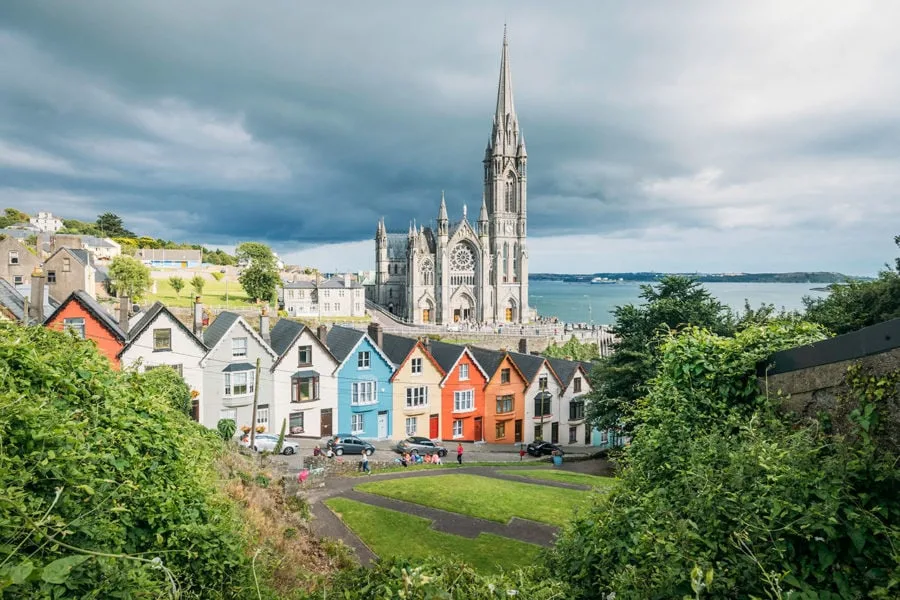 Renting a car in Ireland is going to cost you around $25-$40 USD a day, depending on the type of car you get. Our 4 door sedan was about $30 per day.
I recommend renting a car with an actual trunk (no hatchbacks) to hide your luggage from prying eyes. It helps to prevent break-ins if thieves can't see your stuff.
Gas Prices
Gas (petrol) prices in Ireland might seem cheap to Americans, but remember that the rest of the world quotes gas in Liters, not Gallons (1 Gallon = 3.78 Liters). Currently, gas costs about $5.90 per gallon (€1.40 per liter) in Ireland. Diesel cars will often save you some money on gas.
Automatic vs Manual
Automatic cars are more expensive to rent than manual cars (but manuals are more common in Ireland, and Europe in general), and you must specify what type you want when booking. If you've never driven a manual car before, don't start in Ireland! It's safer to get an automatic.
One-Way Rentals
There's an additional fee for one-way car rentals in Ireland, which can vary by company. For example, if you want to drop off the car in a different city than where you started from.
Admin Fee
If you opt to use your own credit card insurance, companies in Ireland will charge you an "admin fee" of about €30 EURO.
Credit Card Fee
I was charged an extra €5 EURO just for using a credit card. Which is strange to me, but typical in Ireland.
Irish Taxes
Car rentals in Ireland have a very high tax rate of 13.6%. Ouch! Nothing you can really do about it.
5. Age Requirements For Renting A Car
The minimum age for driving in Ireland is 18 years old, however most car rental companies enforce their own age limit of 21 years old to rent a car. They also charge an additional fee if you're under 24 years old.
6. Irish Driving Laws Tourists Should Know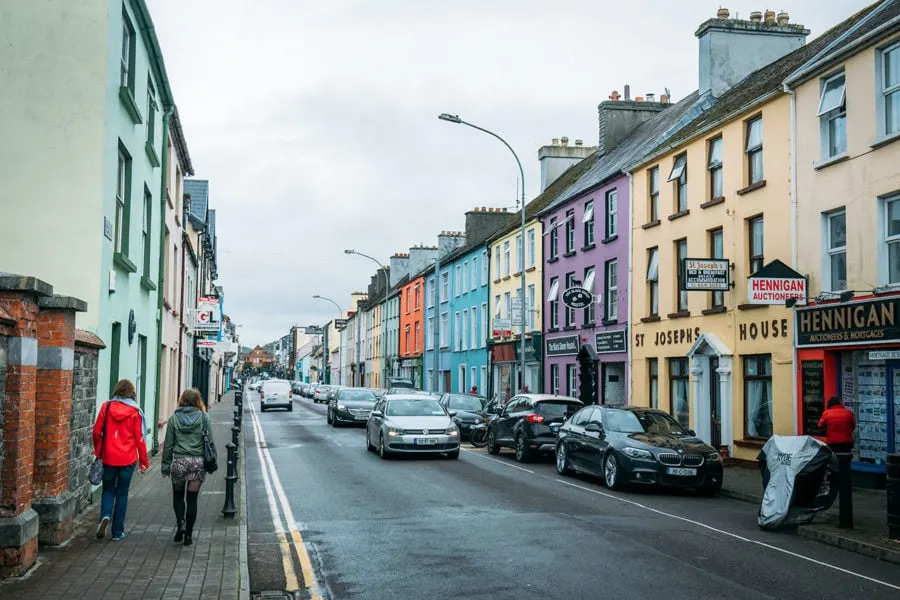 The most confusing part of driving in Ireland for most tourists is driving on the left side of the road — with the driver's seat on the right side of the car.
If you've never been to a country that drives on the left, it's wise to practice a bit in a small town before you head onto the highways of Ireland.
For example, just North of Dublin Airport is the town of Swords. Maybe spend an hour or two getting the hang of driving there before you enter Dublin or onto the main highways.
While challenging at first, especially if driving a manual, you'll get the hang of it quickly and will be ready to explore Ireland by car in no time!
The speed limit on local roads is generally around 80 km/h while on national highways it's up to 100 km/h.
7. International Driver's License
No, you do not need an international driver's license to drive in Ireland or rent a car there. Just bring your passport, credit card, and your driver's license from your home country.
8. Helpful Tips For Driving In Ireland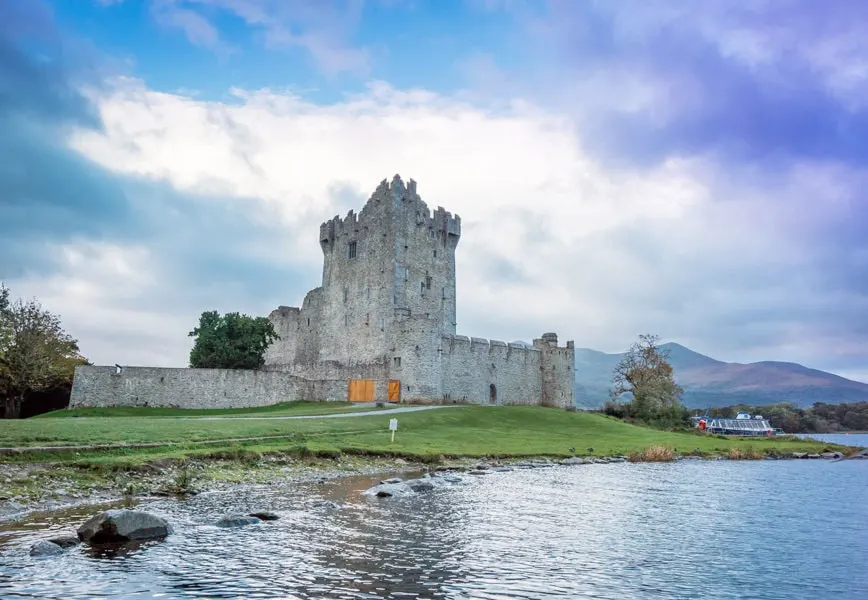 Watch out for sheep! In many smaller towns, local shepherds move their sheep on the roads. You can easily round a sharp bend and find yourself stuck behind a huge flock walking down the road.
Narrow back roads in Ireland don't have standard break-down lanes as we have in America. There's often no room for error or pulling over.
Sometimes your side-view mirror will be inches away from stone walls or hedges while passing other cars! It can make driving in Ireland nerve-wracking.
Remember to carry some cash for road tolls on Ireland's major highways. Irish tolls can cost between $1-$3 for a passenger car.
In the countryside, some roads are truly single lane, but with traffic in both directions. In these situations, there are pull-outs so one of you can pull over for the other to pass.
USEFUL TIP: Buy a cheap "learner" sticker (L) sold at gas stations so Irish locals don't get pissed off at your incompetence on their roads!
9. Extra Advice For Renting A Car In Ireland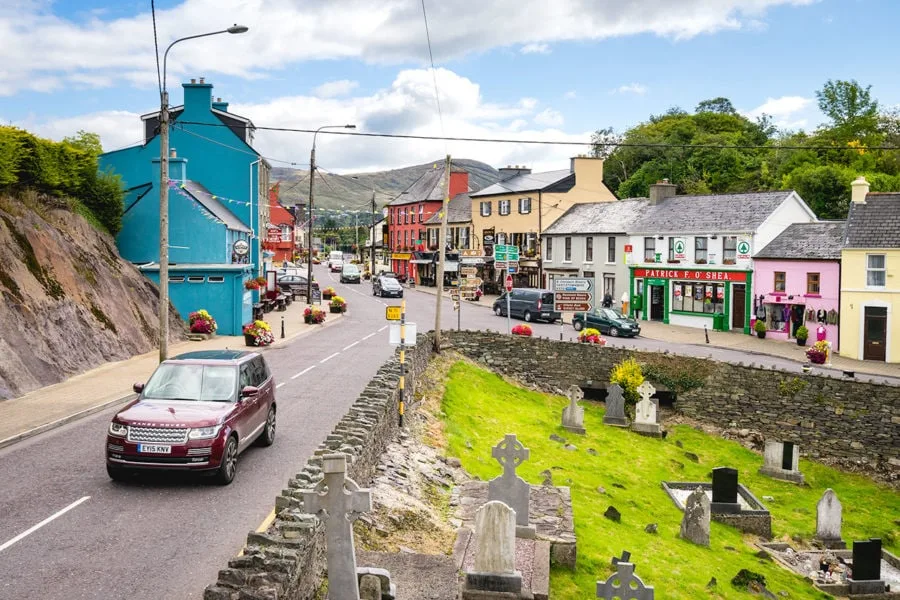 You don't need a rental car for Dublin itself. Parking can be a pain and Dublin is very walk-able with excellent public transportation too.
If you're starting from Dublin, maybe book the rental car for the days after Dublin, when you begin the proper road trip.
Don't book a car without reading the company reviews. You'll find plenty of bad reviews for every company (people love to complain online), but try to pick one with the LEAST bad reviews.
You may not always get the make/model/type of car you booked. If they give you a smaller car, or a manual when you asked for an automatic, be pushy and ask for an upgrade.
Inspect your car thoroughly and record video on your smartphone pointing out damage before you leave. This is a backup if they attempt to charge you for damage that was already there. This is a common car rental scam in Ireland….
Pay attention to if your Ireland rental car takes regular petrol or diesel fuel, so you fill up with the correct type at gas stations.
Use Google Maps on your smartphone for directions instead of renting a GPS device. Simply use your own hands-free car mount and a good international cell phone plan.
10. Accident & Breakdown Information
In an emergency, you can dial the European Emergency Phone Number 112 in Ireland. This is similar to dialing 911 in the United States.
However if your car simply breaks down, and no one is injured, its probably better to call your Ireland car rental company's own emergency roadside assistance number located on the rental agreement.
Enjoy Your Ireland Road Trip!
Exploring the small villages, ancient castles, green mountains, and coastal cliffs of Ireland in a rental car was definitely the right choice for us.
Self-drive road trips get off the beaten track to see things most people miss! ★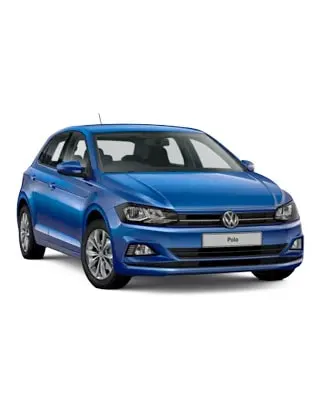 Rent A Car In Ireland
Search both local and international car rental companies to help you find a good deal.
---
Enjoy This Article? Pin It!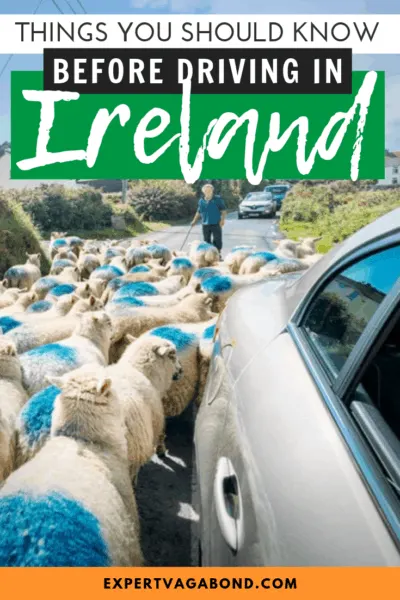 ---
READ MORE IRELAND TRAVEL TIPS
I hope you enjoyed my guide on renting cars in Ireland! Hopefully you found it useful. Here are a few more wanderlust-inducing articles that I recommend you read next:
---
Do you have any other suggestions or stories about renting cars in Ireland? Join the conversation on Facebook, Instagram, or Twitter to share!