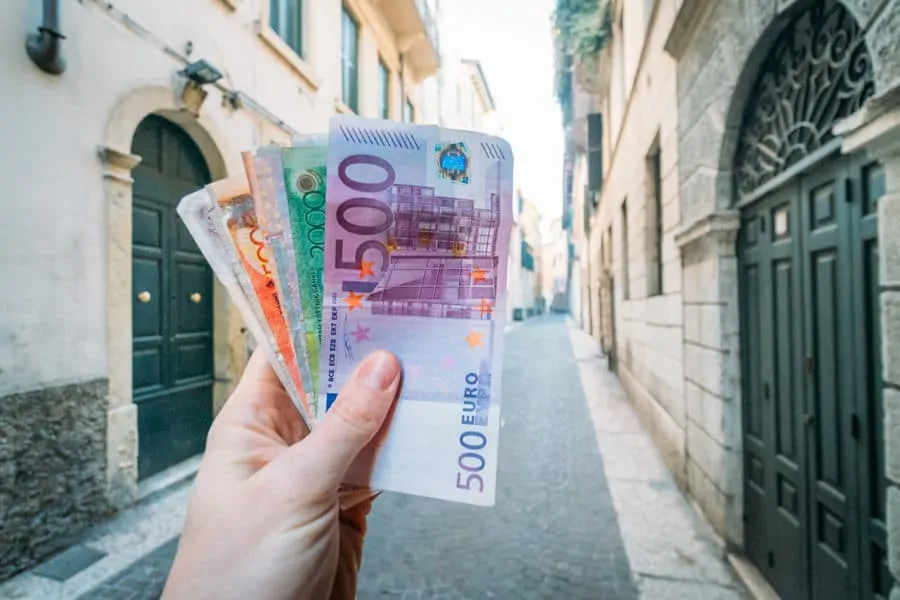 Nomadic Living
Looking to make some extra money this year? Afraid of a recession? Check out my guide to unconventional side hustles for earning extra income from home.
Ten years ago I quit my job to travel the world.
It was a crazy idea at the time, but my wild experiment paid off. What began as a side-gig became a successful travel blog that pays me 6-figures a year.
I'm sure we've all seen how income from traditional jobs is no longer keeping up with inflation and cost of living expenses anyway. The new American dream is working for yourself, and 50% of the millennial American workforce is freelancing.
But before I left my job to travel, I was working paycheck-to-paycheck.
I needed to learn how to make extra money online while still working a day job so I could afford to chase my dream.
While I've shared many examples of travel-friendly jobs, some of you are asking about OTHER ways to make extra money from home.
Maybe you already have a day job. Or you're a college student. Or stay-at-home parent. Or a recent retiree. Or you are afraid of losing your current job soon. Or you just want to work from home.
You want to learn about "side-hustles" to make some extra cash in 2023.
Extra money to supplement your current income, to invest in a small business, to work on a book, or whatever your goals are. This post is for you!
I've put together a list of unique ways to make extra money on the side, and you won't believe what's working for some people!
How To Earn Extra Money In 2023
1. Rent Your Car Out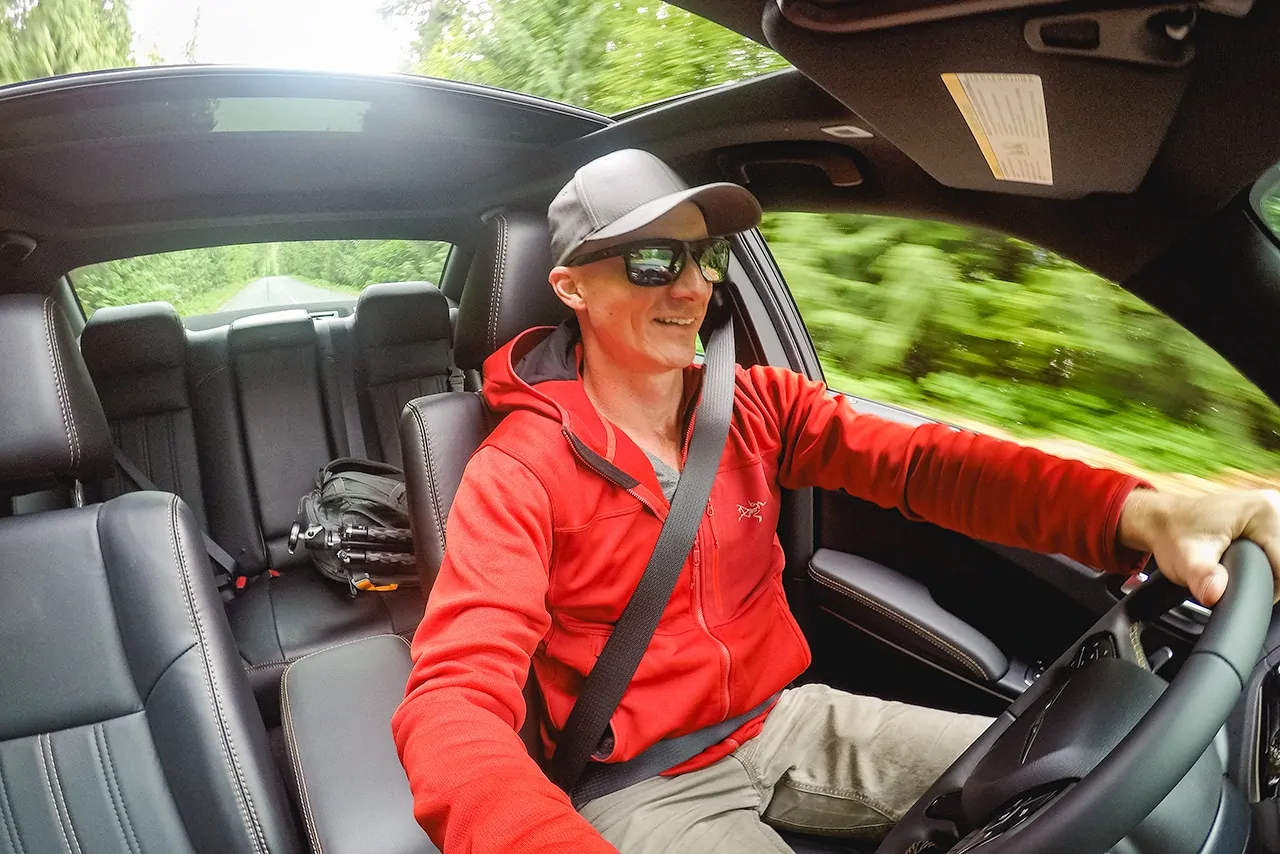 The gig economy is always coming up with creative ideas for regular people to earn some extra money. If you own a car, you can make some easy cash by renting it out through an app called Turo.com.
Don't worry, every car gets a $1 million insurance policy, plus they pre-screen drivers, so your car will be in good hands.
How much money can you make? It depends on the car, where it's located, and how much you decide to charge.
This guy makes over $1000 per month, per car (he has a fleet now).
➜ Start Renting Your Car On Turo
---
2. Become A Virtual Bookkeeper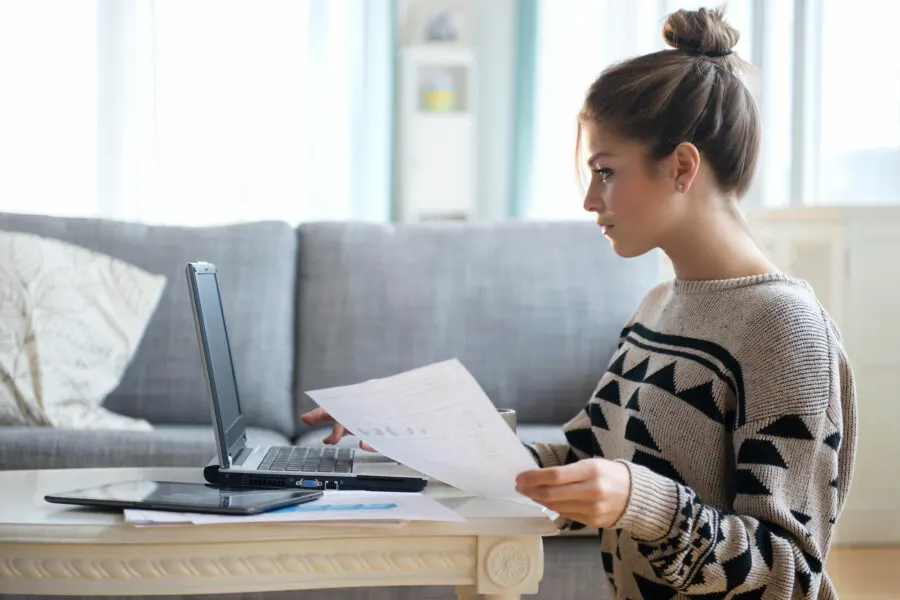 Every small business needs a bookkeeper. I've got one too. Basically, they organize and track income and expenses, so a business owner can spend time on the things they're good at — running the business.
And you don't need to be a professional accountant in order to become a bookkeeper either!
Competent bookkeepers can handle multiple clients, and make a good side income for themselves while working from home, as almost all financial information can be tracked online these days. With only 3-4 clients, a part-time (10 hours per week) bookkeeper can make an extra $10,000 a year. Being good with numbers helps!
➜ Learn How To Start A Bookkeeping Business
---
3. Dress Up Like Jesus?!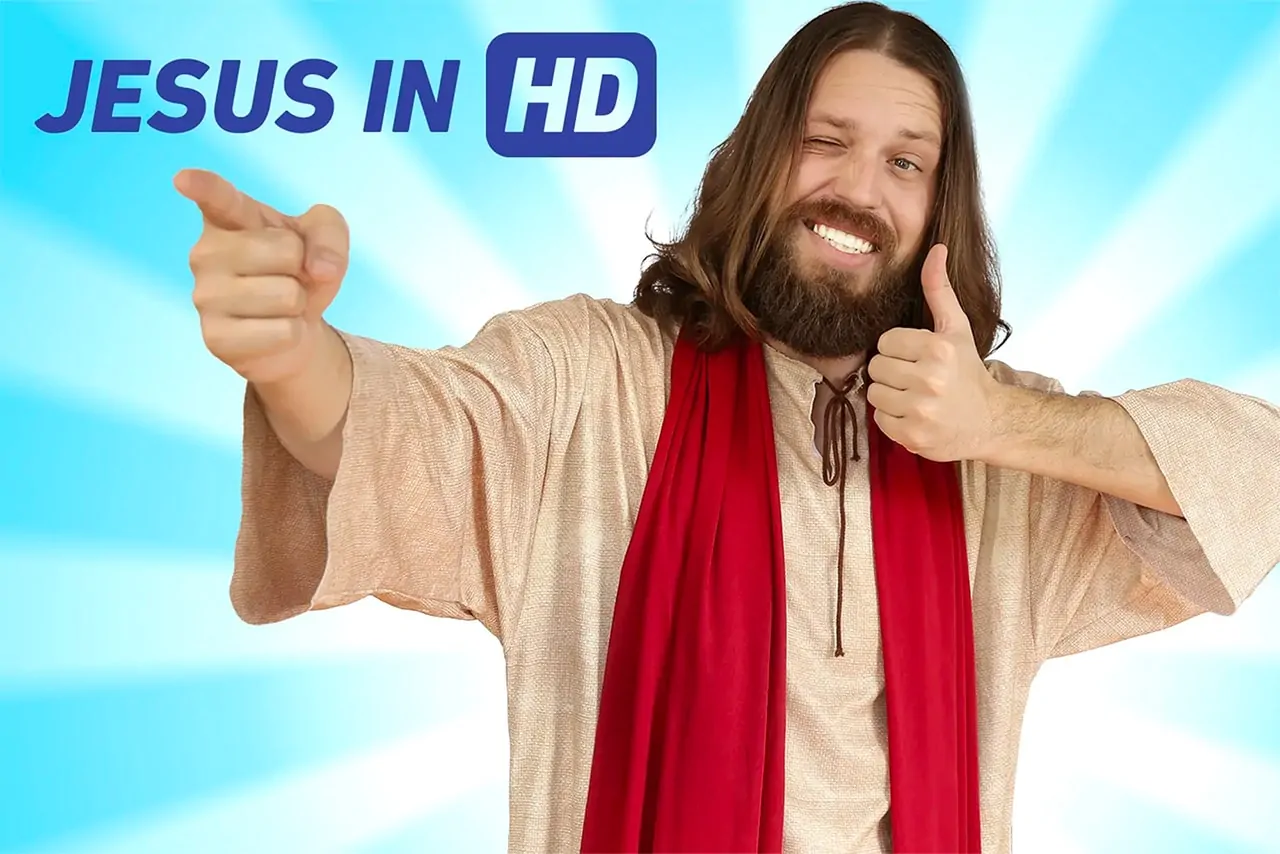 This guy records videos of himself dressed as Jesus, praising whatever you want him to. Your company. Your song. Anything! And he's making bank… charging at least $10 with over 10,000 sales so far. I'm not saying you should copy him, just get creative!
Now I know what you're thinking. But this is a totally legitimate way to work-from-home! Sure, it's a bit oddball, but that's what makes it great. People will pay you to do the strangest things over on the website Fiverr.
➜ Launch Your Jesus Career On Fiverr
---
4. Recharge Electric Scooters
Renting electric scooters has become big business in cities like San Diego, Los Angeles, Austin, Paris, and Nashville. Companies like Bird & Lime hire regular people to pick them up and recharge overnight in their homes, dropping the scooters off on the street the next morning.
The reward for finding and charging each scooter is between $5-$20, and it's like a fun GPS scavenger hunt, playing to win against other "bird hunters" or "lime juicers". If you have a truck or van, and can grab 10 each night, that's an extra $50-$100+ per day!
➜ Earn Extra Money As A Bird Hunter
---
5. List Your Room (Or House)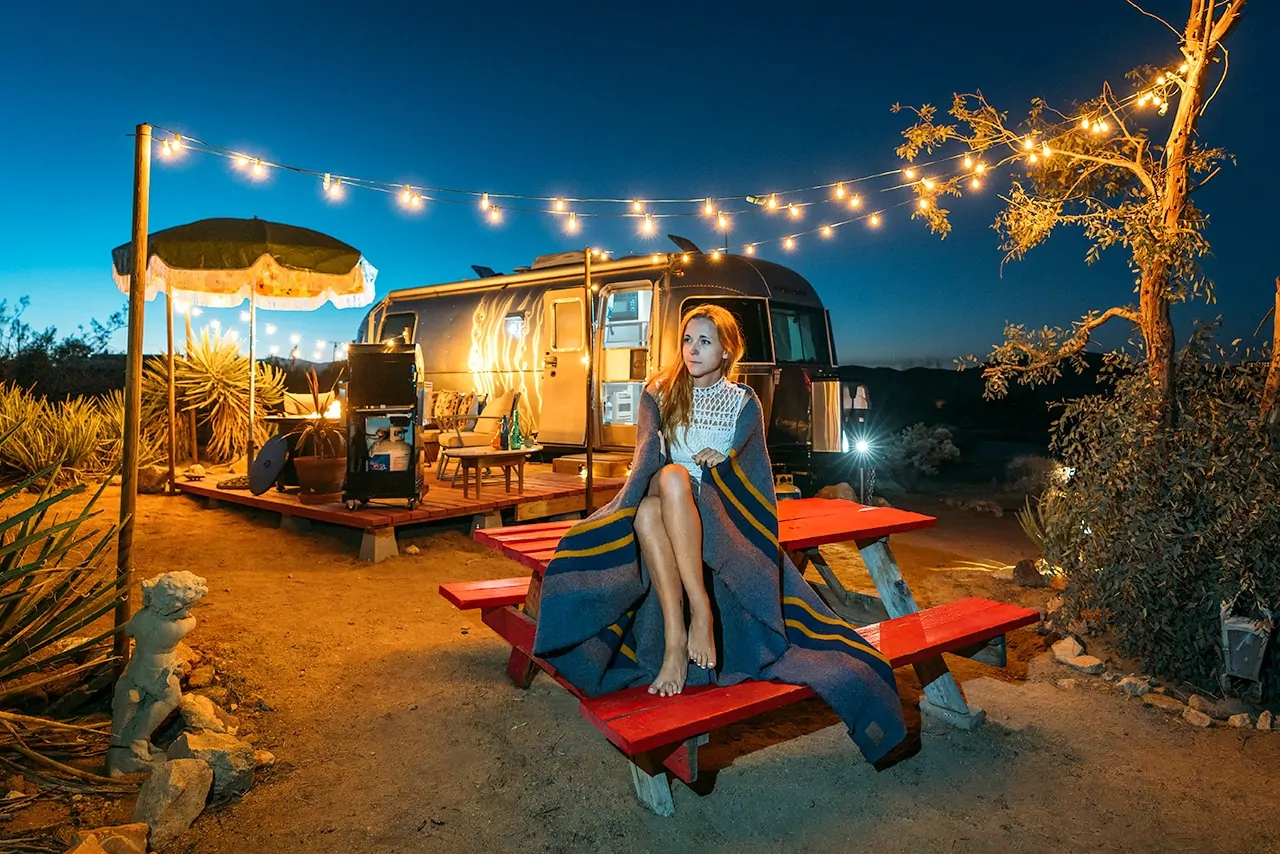 I'm sure by now you've heard of the online marketplace Airbnb.com, which allows regular people to list their homes or spare rooms to traveling guests. I've been using it for years to find good cheap accommodation on my trips around the world.
Well, all those people I'm renting from are making extra income by listing their space. Some have turned it into a regular side business, buying up properties in order to list them out to tourists. If you have your own place, you can do the same.
➜ Start Listing Your Space On Airbnb
---
6. Teach Cooking Classes
Are you a good cook? I'm not, except that one time I took an Italian cooking class! Have you ever thought about training others to cook? You could earn extra income teaching kids, retirees, or clueless husbands like me how to put together a healthy meal.
Back in 2012 Jan Pinnington was teaching her kids how to cook. Word got around, and other parents brought their kids, paying for her time. She saw an opportunity, moved her classes to a local community center and started a successful business.
➜ Learn How To Teach Cooking Classes
---
7. Become A Freelance Proofreader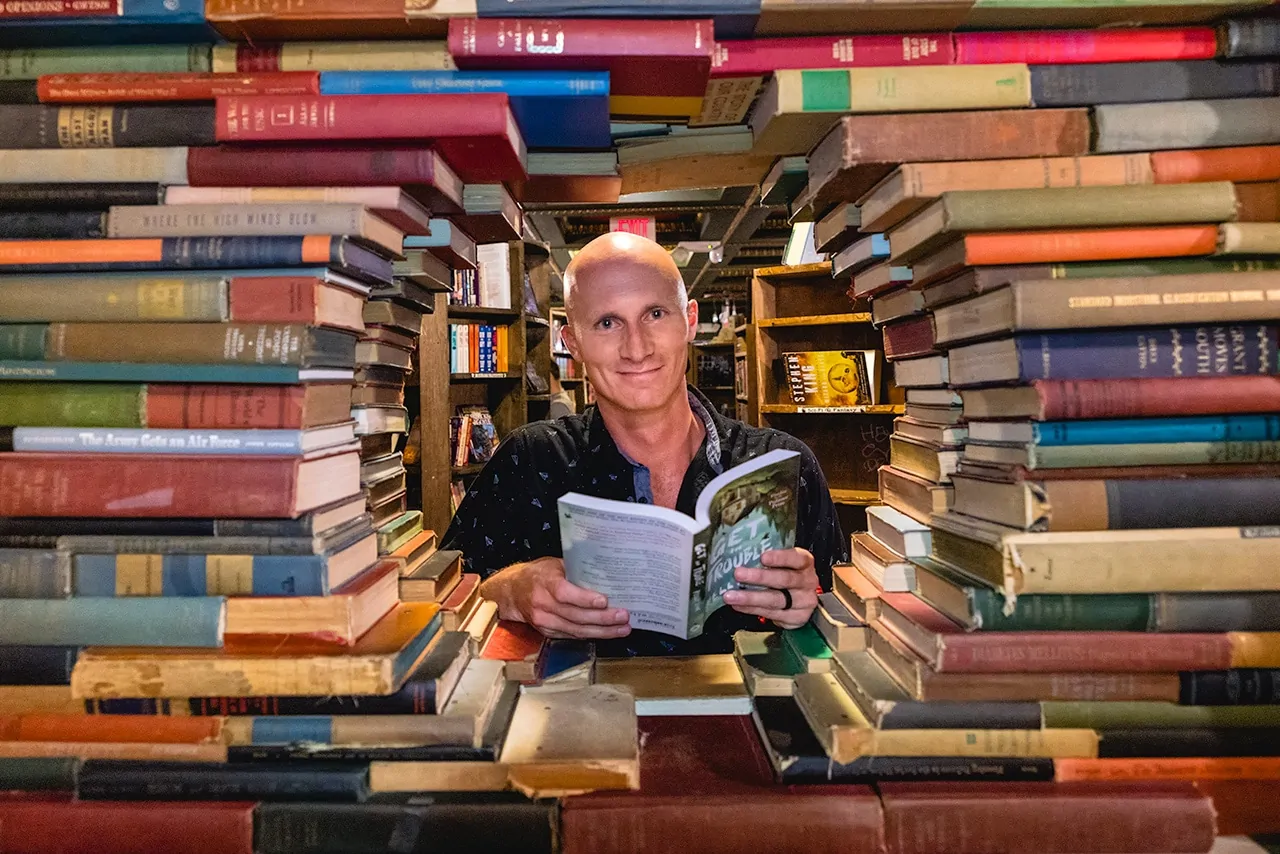 This one is for you grammar fanatics! Proofreading entails going over each word of someone else's writing — correcting it for punctuation, formatting, and any other errors that may occur. My mom is my proofreader (thanks Mom!).
Proofreading court transcripts is in especially high demand, as it allows court reporters to focus on what they're good at, typing fast during legal proceedings. By hiring others to proofread, these reporters can book more gigs, and make more money.
Before she started a blog, Caitlin Pyle was earning $43k a year working 20-30 hour weeks as a freelance proofreader. But you can work as much or as little as you want to.
➜ Learn To Proofread Professionally
---
8. Make Extra Money As A Tutor
You'd be surprised how many people are looking for a professional tutor. For example, foreign students trying to improve their English. Or high-school kids that need help with college exams like the SAT or ACT. Or even the traditional homework tutor.
Businessmen in Hong Kong and the Middle East pay up to $25 an hour for someone to talk to them in English, helping them improve their skills. All you need is a wifi connection and Skype for this type of remote job, allowing you to work from anywhere in the world.
➜ Start Tutoring Students Online With Preply
---
How To Make Extra Money Online
9. Start A Blog (Like This One!)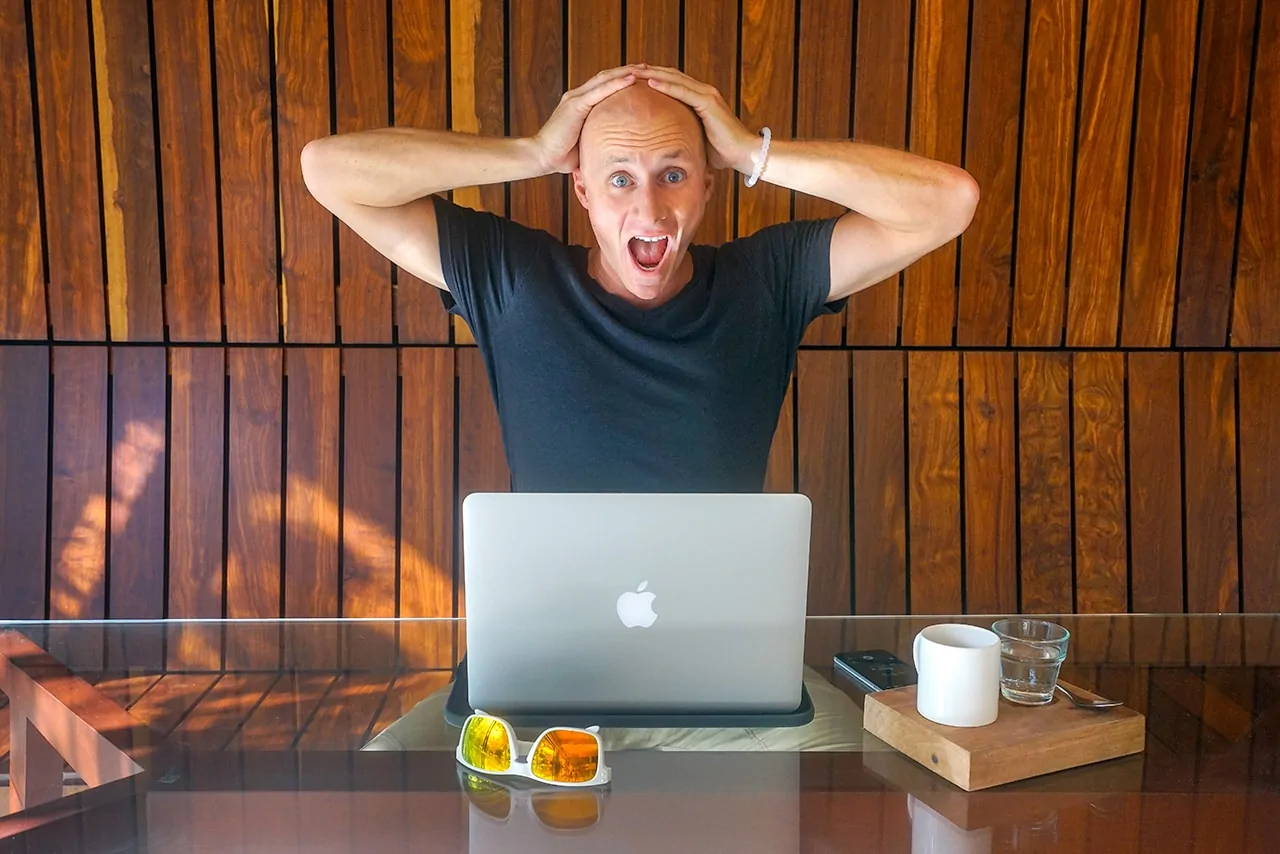 Ok, I might be a bit biased here. Blogging is how I've been making a living for the past 10-years. It gives me the freedom to travel and work on my computer from anywhere.
If you want to share your knowledge with the world, and maybe entertain people, there's no better way than starting a blog (and make some extra income).
Maybe your passion is travel, food, fashion, home-improvement, hiking, fitness — blogging allows you to turn your hobby into an online business.
How do you make money from a blog?
Selling advertising space
Promoting affiliate products and earning commissions
Selling your own products and courses
Launchpad for book deals and speaking gigs
Starting a blog is easy, but turning your blog into a successful business takes time.
As someone who's learned how to build a successful blog from scratch, I've put together a free guide to help get you started:
➜ Learn How To Start Your First Blog
---
10. Teaching English Online
English is the default international language of business around the world, and because of this, foreigners often start learning it at a young age.
Because the demand for learning English is so high, particularly in China, some companies have popped up offering English language tutoring services online. One of the most popular is called VIPKID.
Basically, you can get paid to teach basic English language classes to Chinese kids through a webcam. For just 90 minutes a day, it's possible to earn over $500 per month.
You do need a Bachelor's degree and some basic teaching/tutoring experience.
➜ Earn Money Teaching English Online
---
11. Write & Sell An Ebook
Before I quit my job to travel the world, I built a small online business selling ebooks. I had one about nightclub photography and one about event promoting, two topics I was experienced with.
Basically, packaging knowledge into a useful handbook, and selling it online in a digital format. Either as a PDF, or maybe on the Amazon Marketplace. Writing the ebook is only the first step though, you also have to learn how to promote it using advertising, content marketing, blogging, social media, etc.
➜ Learn How To Launch A Profitable Ebook
---
12. Work As A Freelance Writer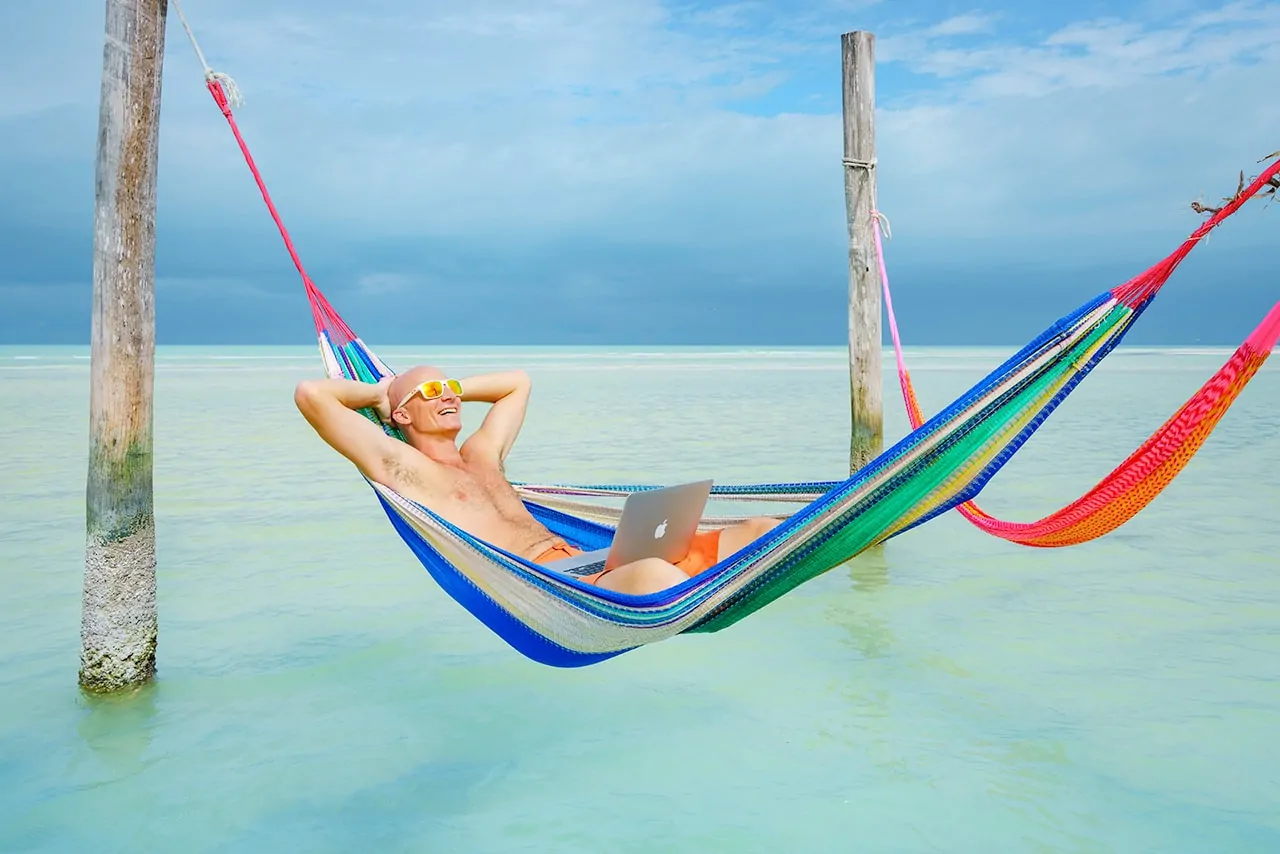 Do you enjoy writing? Freelance writers and copywriters make money crafting text for others, and if you're good, you can earn a decent income on the side. I've written for online publications like the Travel Channel and Weather.com in the past.
Freelance writing can pay $0.10 – $1 per word, or $50 – $1000 per article. You not only need to be a good writer, but you should also know how to craft a proper pitch. Here's a huge list of companies that hire freelance writers.
➜ Learn How To Become A Travel Writer
---
13. Transcribe & Caption Videos
If you haven't noticed, online video has exploded in the last few years. YouTube alone is the 2nd biggest site on the internet. Facebook is #3, with their own huge video platform.
Video creators know that to get their uploads noticed, transcribing the audio into text helps. I do it with my YouTube videos. Many people also watch videos with the sound off, so captions become very important.
If you're a fast typer, you can make extra money typing out what people are saying in these videos through a few companies that specialize in providing this service. The pay is around $10 an hour.
Popular transcription companies:
---
14. Sell Your Teaching Plans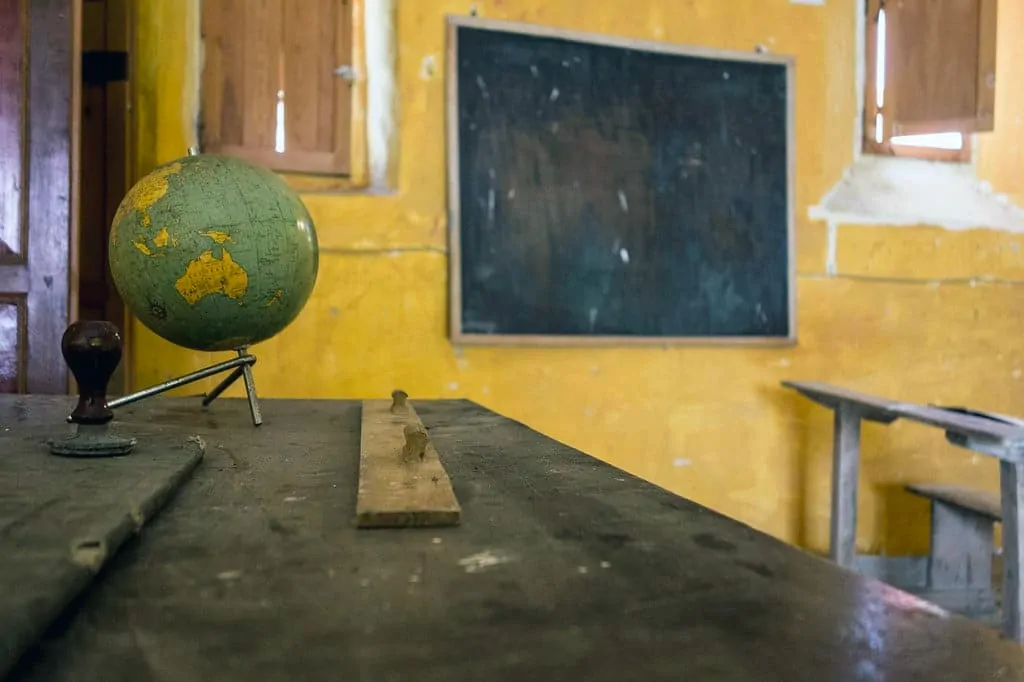 Are you a grade school or high school teacher? If you are, thank you for your service! Maybe you've already heard about TeachersPayTeachers.com. If not, this site lets you sell your amazing lesson plans to other teachers around the country.
Created by a New York City public school teacher who saw his class performed best when he mixed in unique lesson plans & ideas from other teachers with his own, the site offers full curriculums, assignments, and videos for sale to fellow teachers, tutors, and homeschoolers.
➜ Sell Your Lesson Plans For Cash
---
15. Become A Virtual Assistant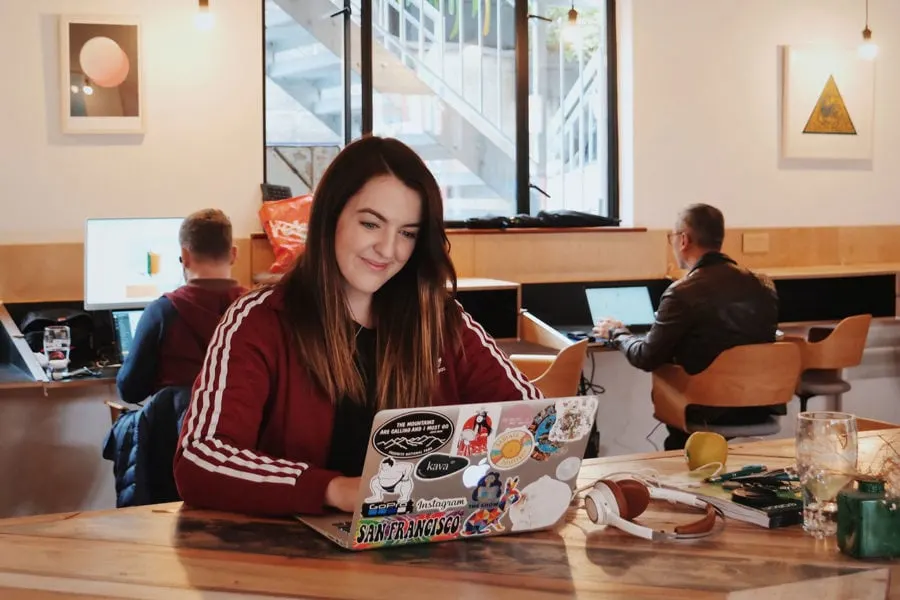 As the world becomes increasingly connected online, more and more tasks can be accomplished without meeting face-to-face. This has opened up a whole new job demand for "virtual assistants", or online personal assistants who help business owners with mundane work they can't do themselves.
What kinds of work? Data entry. Social media management. Formatting. Editing. Online research. Email management. Graphic design. Booking travel. The list is endless! My own virtual assistant, Jess, makes my life easier by allowing me to focus on what I do best. Virtual assistants can earn between $15 – $35 an hour.
➜ How To Become A Virtual Assistant
---
16. Create An Online Course
If you are an expert on a particular topic, there's probably an audience out there willing to pay for your knowledge. I already mentioned turning your skills into an ebook, but there's another, more lucrative way to teach some topics. Selling an online course.
I'm a huge fan of courses and tutorials, and I've learned so much about online business and photography with their help. While there's a lot of free information on the internet these days, having someone organize all the best of it into an easy-to-follow format (with video!) is often worth the investment.
➜ Create Online Courses With Teachable
---
17. Language Translation Jobs
Are you fluent in another language? Online translation is one of the best careers for working from home. You can work as little or as much as you want, earning extra money translating websites, books, presentations, and more from your computer.
My friend Alexandra earns up to six-figures as a freelance translator from English to Spanish, allowing her the freedom to travel while she works. To make good money you need to build up some experience first though.
➜ How To Find Online Language Translation Jobs
---
18. Start A YouTube Channel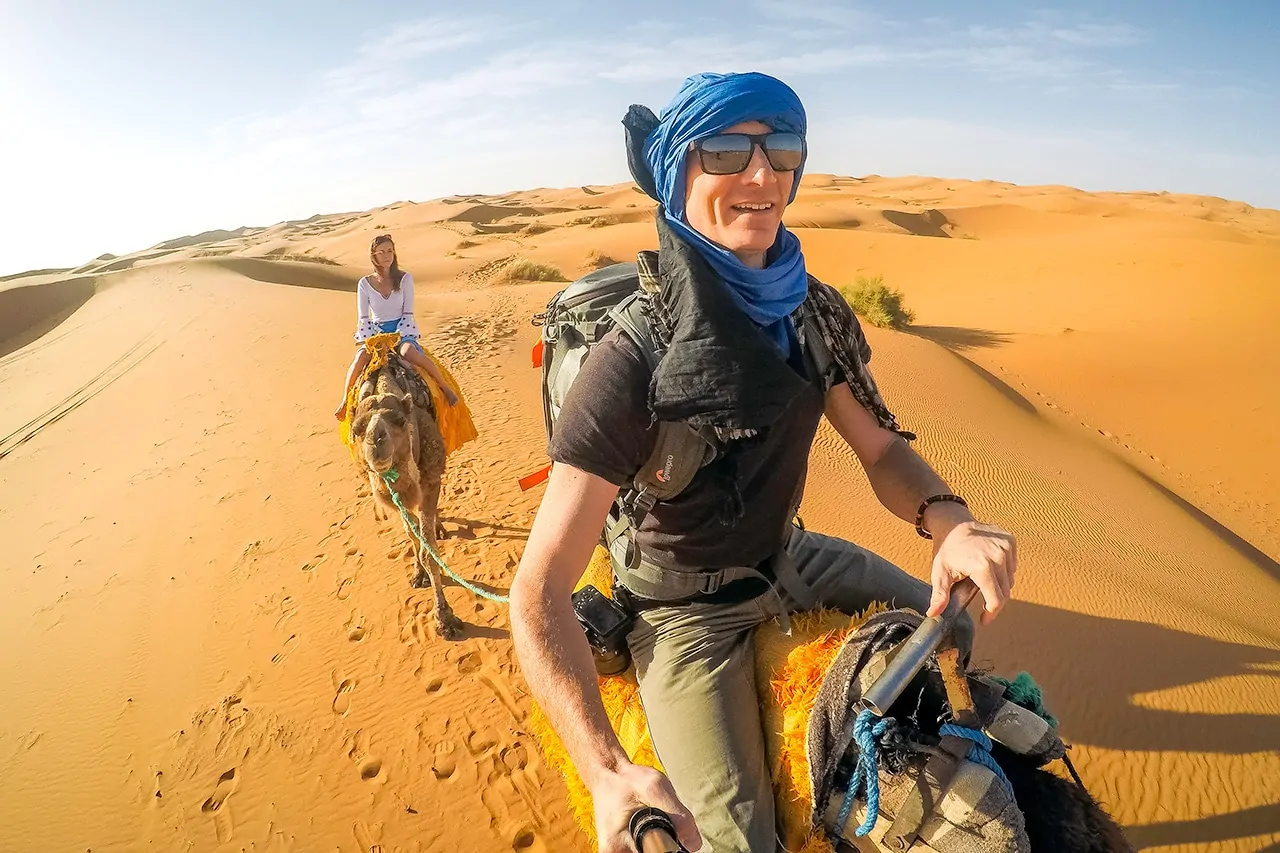 Do you have any favorite YouTubers you like to watch? Millions of people tune into YouTube each day to be entertained or to learn something new. And there's lots of money to be made.
Making money with YouTube isn't "get rich quick" though, it takes time & practice. I have my own YouTube channel about adventure travel. If you're passionate about a certain topic, (video games, travel, cooking, science, parenting, sports, etc) and can put together creative videos, you may have a chance to earn money on YouTube.
Ways to make extra money on YouTube:
Display advertising
Affiliate marketing
Brand sponsorships
Patreon donations
➜ How To Create Amazing YouTube Videos
---
19. Online Coaching & Consulting
What do consultants do? They share their knowledge with others, in exchange for a fee. It's that simple. I used to do some travel consulting, charging $75 an hour for a Skype call to help strangers plan their next trip.
But you can become a consultant for all sorts of topics. Online dating is a big one. Life coaches. Financial advice. What are you really good at? There may be a market for your knowledge and advice!
As a working professional, like a doctor, lawyer, or car mechanic, you can get paid to answer people's questions on JustAnswer.com.
---
20. Become A Social Media Influencer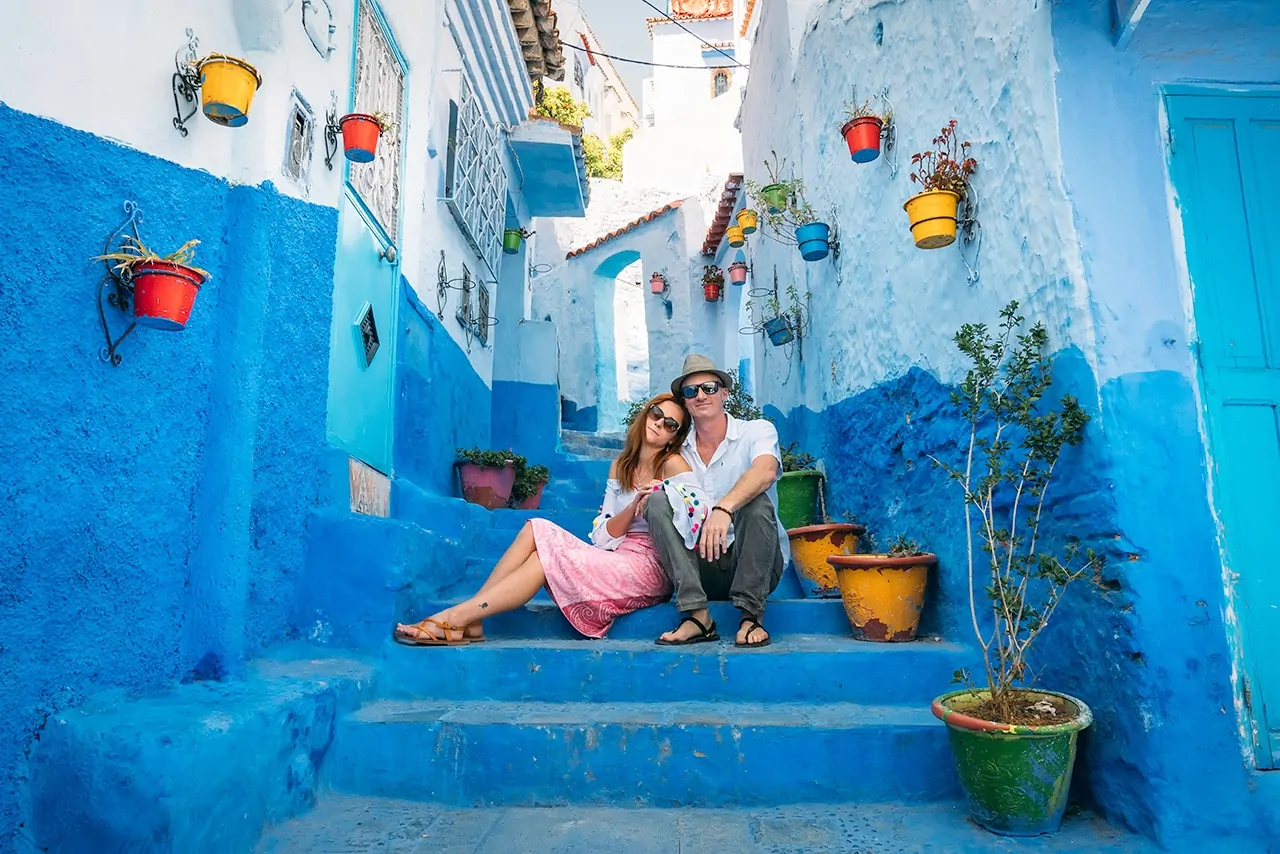 Making money on Instagram? Sure it happens! I work on social media "influencer" projects from time to time. Now, I don't want to mislead you. It can take years to build a following large enough to make this possible. But maybe you already have a large social following, and aren't monetizing it yet?
Companies pay influencers to be the face of their brand, promoting certain products or even destinations. It may start with free stuff, but over time can lead to making thousands of dollars per post on platforms like Instagram, YouTube, and blogs.
Ways to earn extra income on social media:
---
Making Extra Money From Home
21. Pet Sitting & House Sitting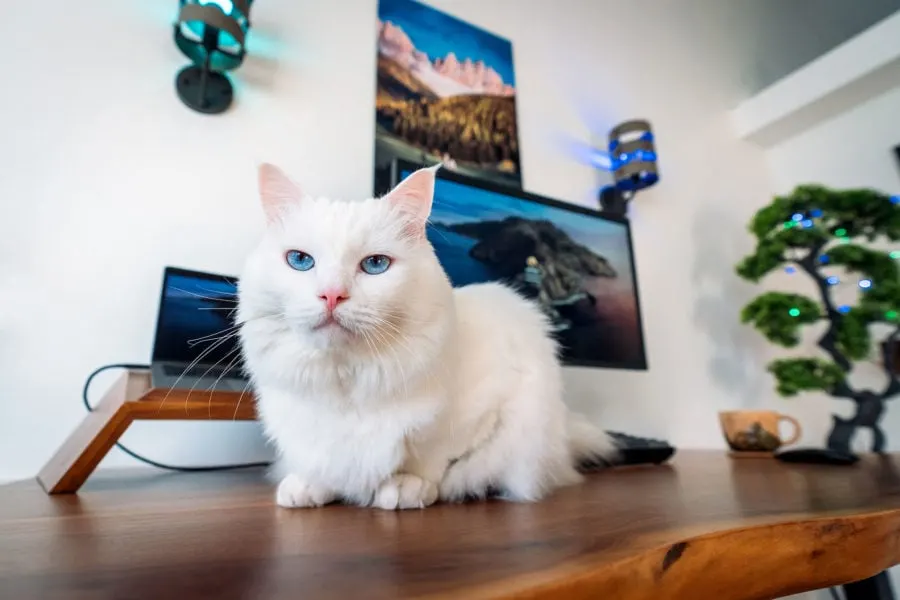 Getting paid to take care of other people's cute dogs & cats? Sign me up! As a cat owner myself, we hire pet sitters when we need to travel for work, and can't bring Poofy (but sometimes we do). We often use the pet sitting app Rover.
At an average of $16 per 30 minute visit, that's about $32 an hour to hang out with pets. There are other sites too, like Wag (for dog walking) and Trusted House Sitters where you actually house-sit for people, in exotic foreign countries if you want to, in exchange for taking care of their pets.
➜ Get Paid To Cuddle Pets With Rover
---
22. Amazon Furniture Assembly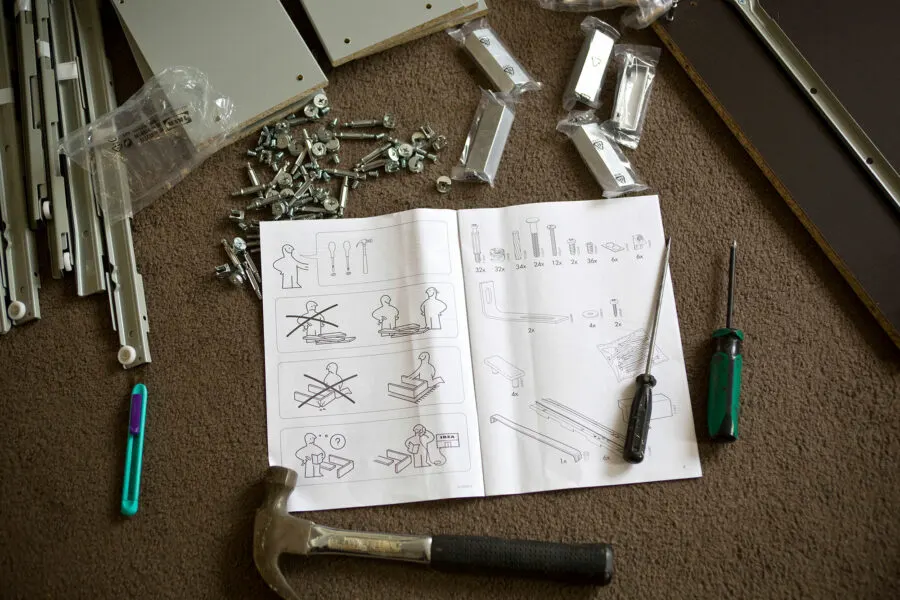 Amazon charges an extra fee for "assembly" and farms the work to independent contractors nearby. Like you! A typical build takes about an hour. Earning $2000 – $6000 a month is possible, and you can set your schedule to only work evenings or weekends if you have a day job.
A business license and business insurance are needed to get started, and depending on your state, those might cost a few hundred dollars.
➜ Earn Extra Money Assembling Amazon Furniture
---
23. Become A Local Tour Guide
Do love your hometown or city, and want to show others the best parts of it? There's a market for local tour guides in different tourist hot-spots around the world. One of the coolest ways to do this is by offering free walking tours… wait, but how do you make money if they're free?! TIPS.
As a GuRuWalk city guide, you take people on free walks around the city, and if they enjoy it, you collect (and keep) any tips afterward. Let's say you have 10 guests, and they each tip $5 after an hour-long tour. That's $50 an hour! Or, you can try offering unique travel experience through AirBnB Experiences.
➜ Lead Walking Tours With GuruWalk
---
24. Sell Freelance Photography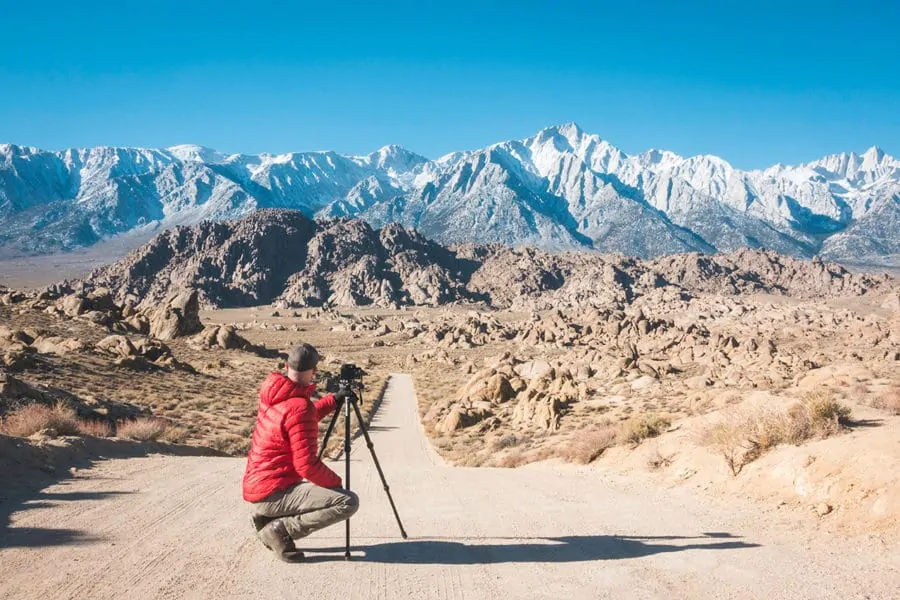 Are you passionate about photography? Why not try to make a living shooting portraits, weddings, or stock photography for some spare cash on the side. You'll need to build up your portfolio first, but once you have a solid one, you can start applying to freelance photography sites to sell your work.
There's even a market for travel photographers to help tourists get the perfect Instagram photo. Basically, if someone is traveling to Miami (or any town) for vacation, and you live nearby, they can hire you to be their personal travel photographer for a few hours.
Freelance photography websites:
---
25. Drive For Uber And Lyft
Now anyone can become a taxi driver! Uber and Lyft are the leading rideshare companies and have changed local transportation forever. Working for them as a driver can help you make some extra money on nights and weekends, even if you already have a day job.
To drive for them, you need to be at least 21 years old, have a few years of driving experience under your belt, and own your own decent 4-door car (it can't be a beater). Many drivers I've met work for both companies at the same time.
---
26. Work Odd Jobs & Chores
Got a knack for odd jobs around the house? Platforms like TaskRabbit connect you to people who are in need of a hero and are willing to pay you to help them get through their everyday to-dos.
From cleaning and moving to deliveries and home improvements, it offers a win-win solution for everyone. All you have to do to get started is register online, attend an info session in your city and start tasking! You can set your own hours and rate of pay.
I've hired people through TaskRabbit many times, and have always been happy with the results. The system is very easy to use too.
➜ Make Money Doing Chores On TaskRabbit
---
27. Sell Arts & Crafts
If you've got 'the eye' for art, why not sell your artwork online. You can ship your creations (paintings, custom furniture, knitting patterns, etc.), or simply email a digital copy to your customers if you're not in the position to manage the postage.
Tools like Etsy give you access to customers around the world (33 million customers to be exact). They also provide their sellers with powerful marketing tools to help you grow your following and online income.
---
28. Deliver Packages For Flex
Never heard of Amazon Flex? It's an package delivery platform that allows you to be your own boss, set your own schedule and make between $18-$25 per hour!
Once you've registered online, you let them know which times work best for you, then you head off to pick up other people's packages. As soon as you've scanned them, the app shows you where to go and suggests directions for the quickest route.
Want to see how much you've made at the end of the day? In true Amazon style, it couldn't be easier to monitor your earnings through their app.
➜ Deliver Packages For Amazon With Flex
---
29. Food Delivery Side Job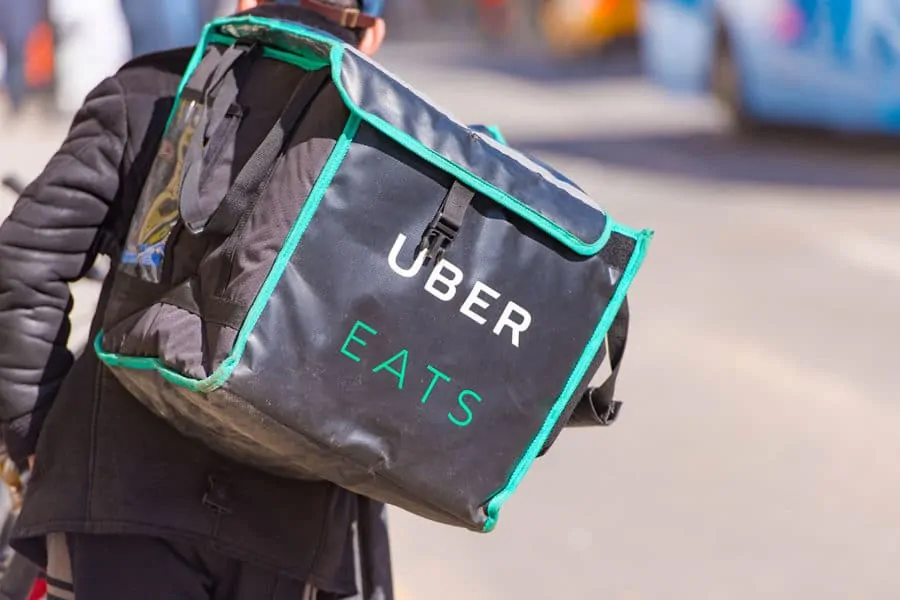 Instead of driving people around, what about bringing them food? There's been an explosion in the popularity of restaurant takeout delivery apps like UberEats and GrubHub.com, and these companies are all hiring drivers.
Obviously you need your own form of transportation, but it doesn't have to be as nice as if you were shuttling people around for Uber's taxi service.
➜ Earn Extra Income Delivering Food
---
30. Become A Substitute Teacher
This won't be for everyone, but if you enjoy teaching, it could be the perfect side hustle for you. Substitute teachers are required in many schools across the country to carry out a class for teachers who are absent for a day or extended periods of time.
Depending on the school district, you may be required to obtain a certification or complete training courses in order to become a substitute teacher. However sometimes all you need is a high school diploma.
To apply for a sub position, you can call on the phone or visit your local school district's website and look for specific instructions.
---
31. Pick Up Parking Lot Trash
Sounds crazy, right? Meet Brian Winch, who turned $200 into a $650,000 a year business picking up other people's trash in business parking lots. The great thing about this small business idea is that you don't have to quit your day job to get started.
Basically, you offer to clean up litter around commercial properties. You don't need expensive equipment, just a broom and a litter collection tool. You don't need a college degree. You'd work with property management companies, retail stores, offices, and warehouses.
➜ Start Your Own Litter Removal Business
---
Easy Ways To Make Money Fast
Ok, these next few options don't pay a lot, maybe a few hundred dollars a month. But they're easy and fast ways to earn extra cash. They really don't require any experience to get started either.
32. Donate Blood Plasma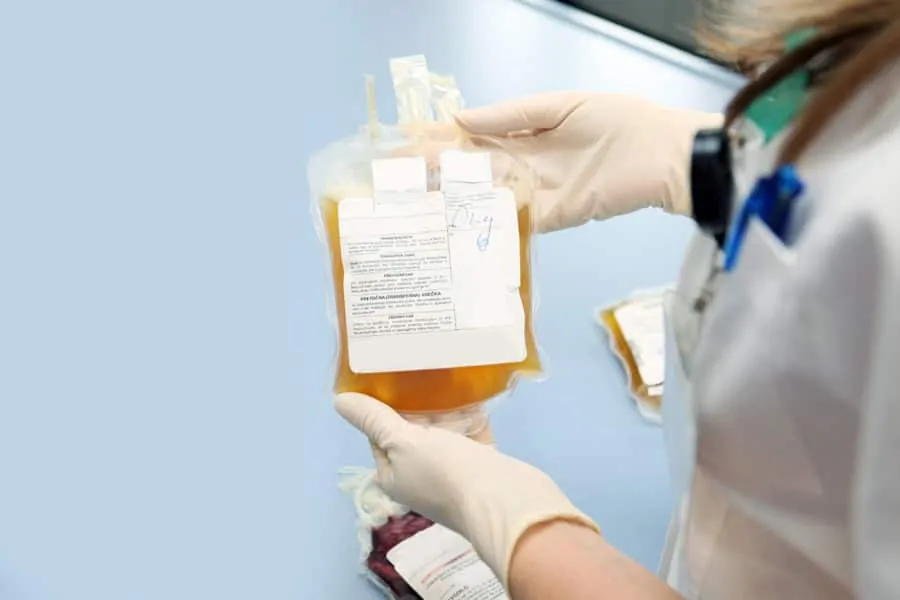 Blood plasma is a yellowish liquid that holds your blood cells in suspension. It's the key ingredient for medical products that treat many life-threatening conditions. Unlike donating blood, you are actually paid for plasma donations, because it's used by big pharmaceutical companies.
You can donate plasma up to twice per week, earning up to $400 a month. The process takes about 90 minutes. There are a couple of risks though. If the large needle used bursts your vein, it can turn your whole arm black & blue for a while. And if you donate a lot, it can leave a small permanent scar.
Popular plasma donation centers:
---
33. Participate In Market Research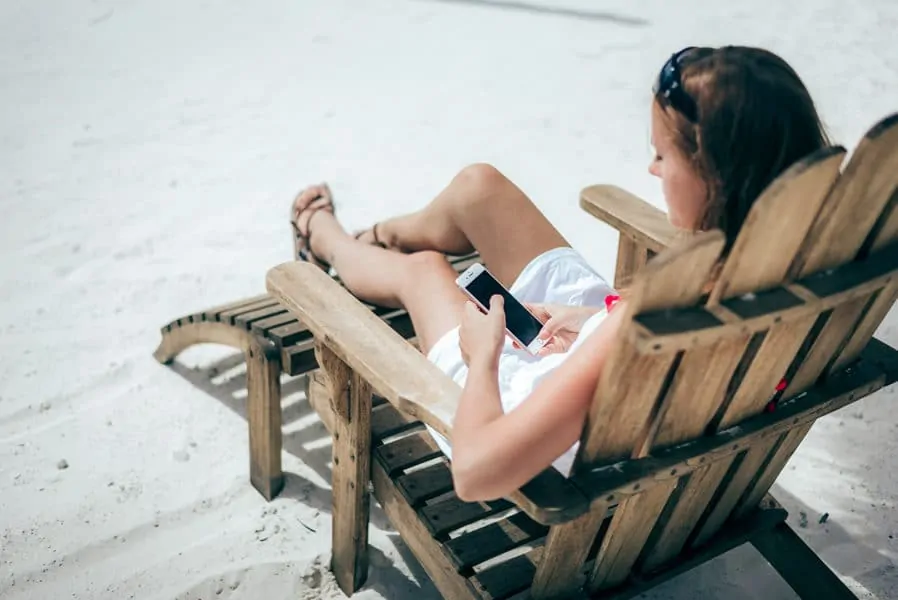 Market research companies are paid to collect data on consumer interests and spending habits, so big brands can learn how to improve their marketing efforts. They do this research using online questionnaires, and they're always on the lookout for new survey participants.
Basically, you can make an extra $100 per month filling out surveys on your phone sitting in your underwear if you want to. Granted, the money isn't amazing (because answering mindless questions is pretty easy). But if you're looking for a simple way to earn extra money, participating in surveys while you surf Netflix doesn't get any easier.
➜ Take Online Surveys In Your Spare Time
---
34. Join Clinical Trials
If you have a body, you're good to go! By joining a clinical trial, not only will you be paid for your time and support, but you will also be helping medical, surgical or behavioral research studies, which are hugely beneficial for researchers who are trying to find out if a new treatment or drug etc, is safe and effective for use.
Although the payment rates change from trial to trial, you will be reaping in the good karma at the same time. Clinical trials pay between $50-$300 per day, and it depends on the length of the time required as well as the procedures performed.
➜ Find Clinical Trials Going On Near You
---
35. Earn Extra Money Testing Websites
Website owners, like me, want to know what regular readers think about the site. How they use it, move through the menus, what they look at, if they're confused about anything, etc. We'll pay for that information because it's useful for creating a better user experience, and leads to more readers.
More readers result in more money. So there are some companies out there that arrange this testing for website owners, by hiring regular people to visit the websites and report on their experience. You can earn around $8-$10 for 15 minutes of your time. Some sites require a webcam and microphone.
Some of the most popular ones are:
---
36. Sell Your Hair (If You Have Some!)
If you are lucky enough to have a thick head of hair, I really don't want to know about it, because I'll get jealous. Haha just kidding! Kinda… :-)
Selling your hair can be a creative solution to earn more money! How much? It depends on the length, thickness and color of your locks, but nonetheless, it's certainly an easy way to make a buck.
You're not a hair-factory, so it's not a consistent flow of income, but it could give your bank balance a nice boost once in a while, with most people earning a couple of hundred dollars each time. You can get a rough estimate of how much your hair is worth here.
---
37. Grocery Shopping For Others
For those of you that get excited when you see an empty fridge and know that it's time to do the food shopping all over again, this one's for you. You could be earning extra income by simply doing other peoples food shopping with InstaCart.
Choose between their Full-time Shopper or In-store Shopper positions, giving you complete flexibility, you don't even need a car to sign up. You can work during the hours that are best for you, but if you are available during peak times, you can really maximize your earnings.
➜ Start Shopping For Others With InstaCart
---
38. "Wrap" Your Car With Advertisements
It doesn't get much easier than this. No skills or brain power needed, as long as you have four wheels that get you from A to B, you could be making money while you drive.
Companies such as Wrapify are always on the hunt for drivers who will wrap their cars in certain locations for brand campaigns. According to Carvertise, you could be earning between $300 – $1200 per campaign, simply by doing what you already do every day. Drive!
---
Ready To Earn Some Extra Money This Year?
In a world where income from our traditional jobs is not keeping up with inflation and cost of living expenses, everyone's looking for ways to make extra money on the side from home or online.
I know what it's like living paycheck to paycheck! I was there once too — but I managed to break free of that cycle with help from a side-hustle that allowed me to make (and save!) some extra money on top of my day job.
I hope you learned of a few new options available for you to do the same. ★
---
Enjoy This Article? Pin It!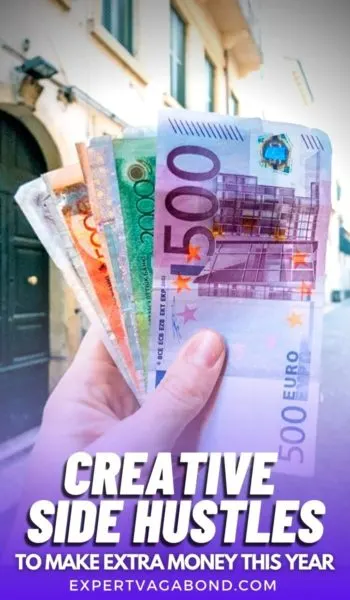 ---
READ MORE TRAVEL TIPS
I hope you enjoyed my guide on creative hustle ideas! Hopefully you found it useful. Here are a few more wanderlust-inducing articles that I recommend you read next:
---
Have any questions about ways to make extra money or do you have recommendations to add to the list? Join the conversation on Facebook, Instagram, or Twitter to share!