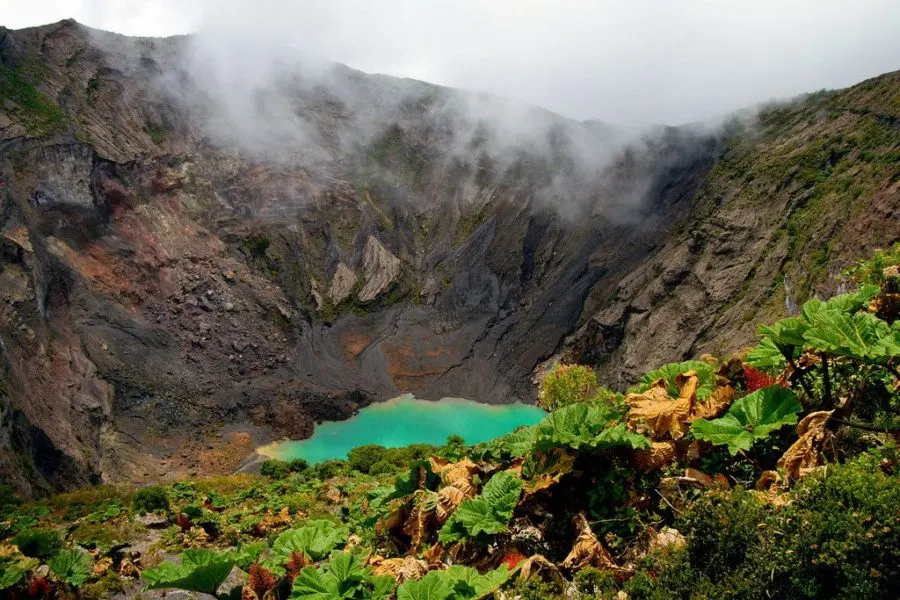 Cartago, Costa Rica
After stranding ourselves on top of Costa Rica's Volcano Irazu, we needed to find a way back down the mountain to catch a bus to San Jose.
We took a bus from Cartago most of the way up the volcano, then hopped in a jeep with a local guy to get to the top.
Volcano Irazu is not like other volcanoes I've visited along my journey. Even though it's the highest volcano in Costa Rica, there is a road that goes right to the top. This makes it easy to visit if you have a car.
The top of the volcano is often covered with a thick layer of clouds, but luckily we had a short window of time when Irazu's famous blue/green crater lake revealed itself.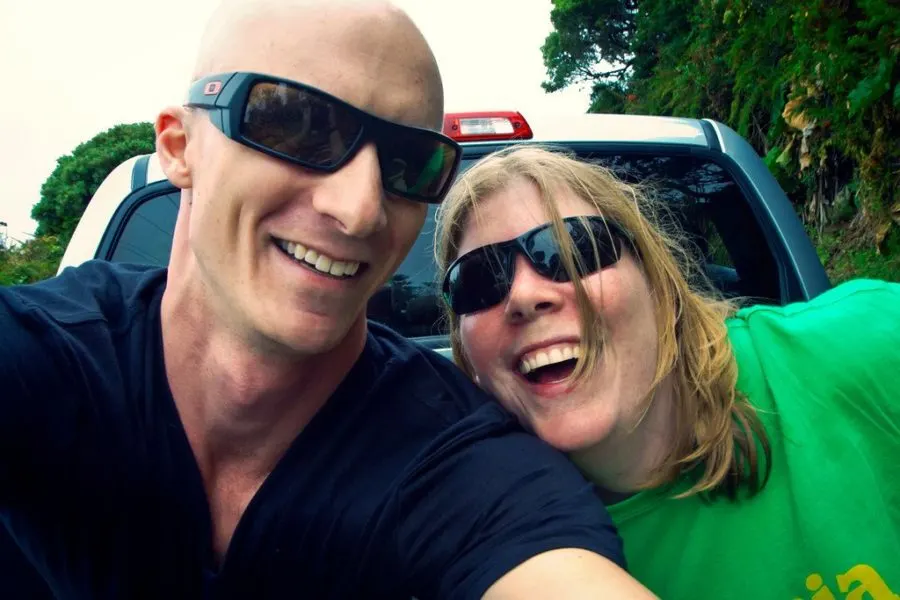 Hitchhiking In Costa Rica
Because there were still a lot of trucks in the parking lot at the top of the volcano, we decided hitchhiking back would be a fun way to see the countryside. I've hitchhiked few times throughout Central America – in Mexico, Guatemala, and Nicaragua.
But this was going to be Abby's very first hitchhiking adventure. Ever. I could tell she was a bit nervous but excited at the same time. I was excited for her! One of my favorite parts of travel is embracing new experiences.
Hitchhiking often gets a bad rap. Unfortunately, the people who are quick to warn about its dangers have zero experience themselves. Talk to anyone who's actually done it, and you'll get quite a different opinion.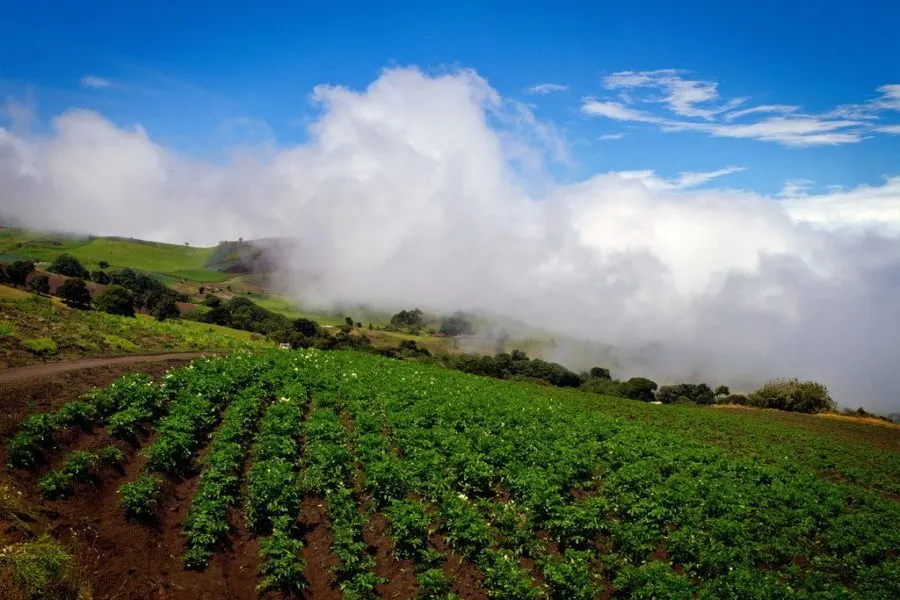 Finding A Ride
The first 2 vehicles I approached said no. Well, that's not entirely correct. They made up lame excuses as to why they couldn't take us. One was a bus full of fellow gringos! The group leader, obviously lying through his teeth, claimed there was no room…
I guess the common local practice of standing in the aisle wasn't an option either? :roll:
Of course, I don't expect these people to feel obligated to drive two total strangers down the mountain for an hour. But I always think it's funny when they feel the need to make up a reason why they can't.
On our third try, success! This particular family looked deeply into our eyes, understood that we weren't a pair of ax murderers on vacation, and let us jump in the back of their brand new pickup truck.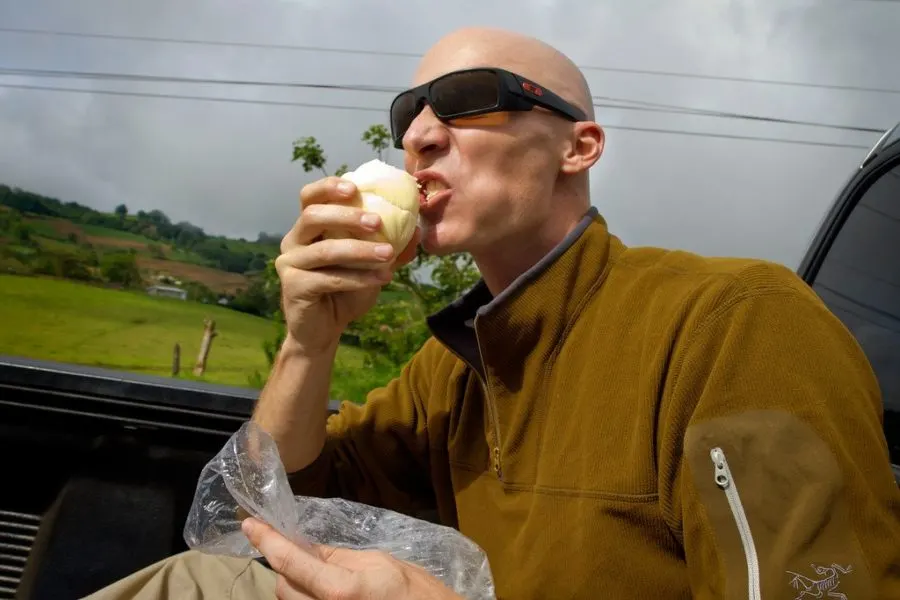 Fluffy Clouds & Tasty Cheese
The first part of the trip on a rutted-out dirt road was a bit bumpy, and we tried to make ourselves comfortable as best we could. We soon needed sweatshirts too. It's cold in the back of a pickup truck at 11,000 feet…
The ride down the volcano was incredibly scenic though, and more than made up for the discomfort. Clouds came rolling into the side of the mountain as we passed farms and small villages.
Locals had set up little produce stands on the side of the road, and our truck stopped to buy some local Costa Rican cheese called Queso Palmito. I got into the action and bought a giant ball of it to snack on for the rest of the ride. Soft, watery, ice-cold – road cheese is the perfect hitchhiking treat.
We thanked our new friends & found a bus into the city. ★
READ MORE COSTA RICA TRAVEL TIPS
I hope you enjoyed my story about hitchhiking & Road Cheese in Costa Rica! Hopefully you found it useful. Here are a few more wanderlust-inducing articles that I recommend you read next:
---
Have you ever been hitchhiking before? Join the conversation on Facebook, Instagram, or Twitter to share!