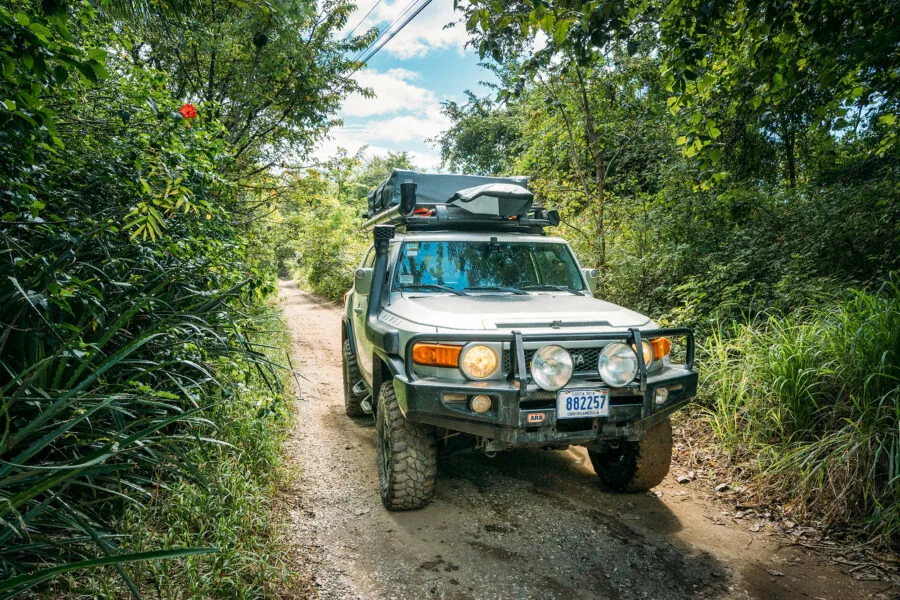 Costa Rica Driving Guide
Ready for an epic road trip driving in Costa Rica? Renting a car is the best way to experience this beautiful country. But there are a few things you should know before you go.
So you've been wanting to visit for years, and are finally planning your own epic road trip to drive around Costa Rica!

For such a small country, Costa Rica is surprisingly mountainous with winding dirt roads and occasional river crossings, so my first time driving there was quite an adventure! Since then, I've visited the country many times, always preferring to rent a car.
Renting a car and self-driving Costa Rica on your own is the best way to experience this stunning country, as it truly gives you the freedom to stop at every waterfall, volcano, beach, and national park along the way.
Here are some important tips I learned about driving Costa Rica, so you're ready to hit the road and explore the Rich Coast on a vacation you'll never forget.
Driving In Costa Rica Guide (2023)
1. Should You Drive In Costa Rica?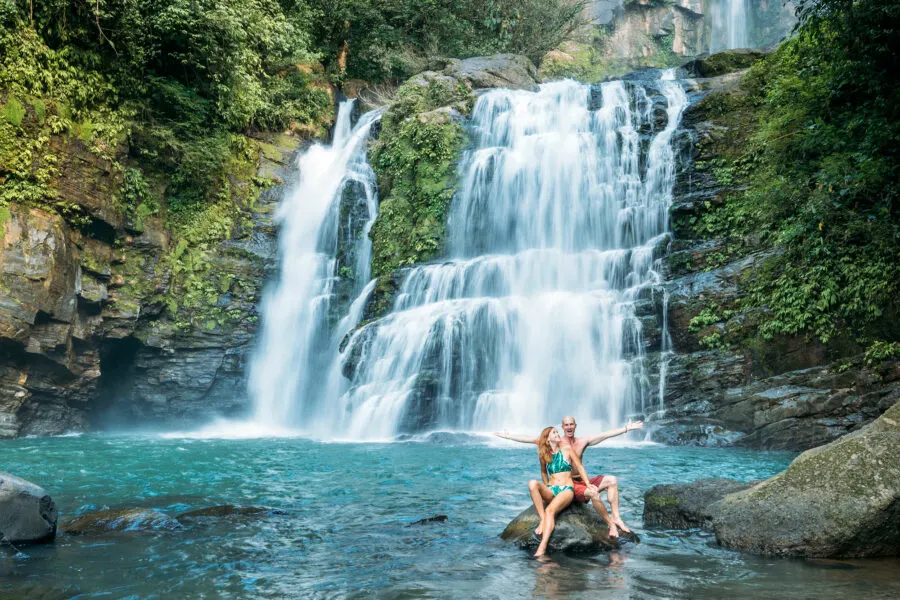 Hey, if you love those big group bus tours, by all means, go book one. It's a decent way to see Costa Rica if you don't have a lot of time.
No planning, no driving, just sit back and let someone else do all the work!
But if you're like me, you prefer the adventure of independent travel.
No set schedule or timetable — driving around Costa Rica with the freedom to stop anyplace cool you find along the way.
If that's the kind of traveler you are, renting a car in Costa Rica is the way to go!

Yes, there is a public bus system in Costa Rica too, but it's really only good for getting from one big town to another, and often the bus stops are located just outside of town, so you'll also end up having to take a taxi. Not to mention that traveling by public bus is just a slower way to get around the country.
Just keep in mind that some of the back roads in Costa Rica can be very rough & muddy, and some local drivers don't follow their own laws. With some practice though, you'll gain confidence driving here!
Another nice thing we enjoyed about having a car was the ability to store things in the trunk, stopping off in Costa Rican towns with small travel backpacks rather than hauling luggage everywhere.
2. Where To Rent Your Car In Costa Rica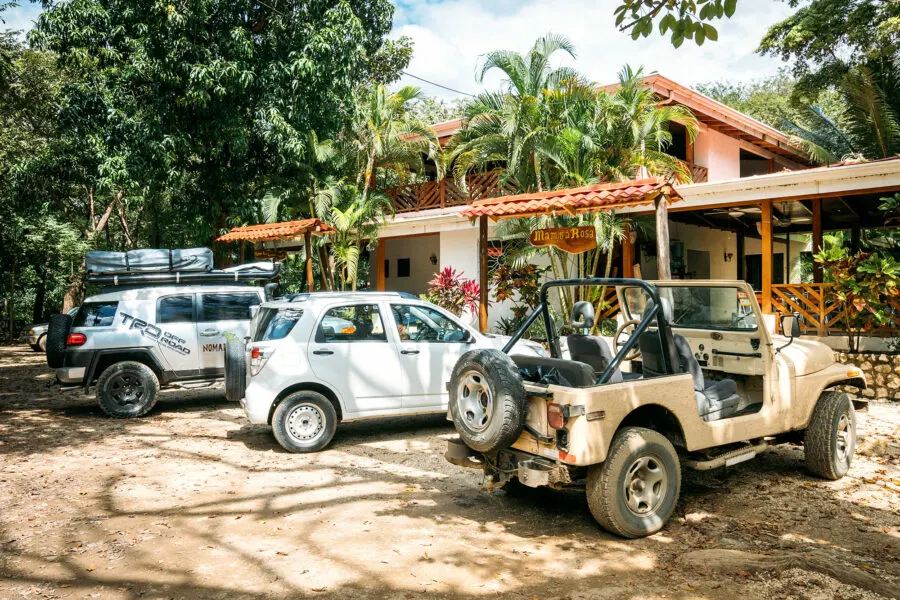 Some common car rental companies in Costa Rica include Enterprise, Sixt, Hertz, a local one called Adobe Rent-a-Car, and many more.
But the best site to book your car is Discover Cars. They search both local and international car rental companies to help you find the best possible price. This is the easiest way to rent a car in Costa Rica.
We rented our car from San Jose Airport in Alajuela, and began our Costa Rican road trip from there.
San Jose Airport: Plan to pick up your car about 60 minutes after your flight arrives. When departing, try to be at the airport at least 3 1/2 hours before your flight leaves. Because returning your rental car and catching a shuttle back to the airport can take up to 30 minutes.
Liberia Airport: Plan to pick up your car about 30 minutes after your flight arrives. When departing, try to be at the airport at least 2 1/2 hours before your flight leaves. Again, because of the shuttle.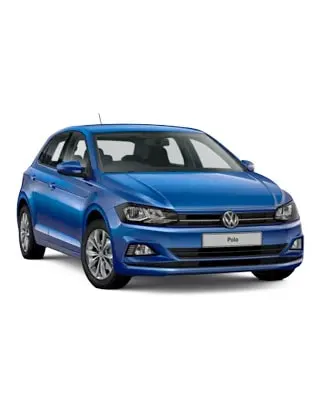 Rent A Car In Costa Rica
Search both local and international car rental companies to help you find a good deal.
3. Car Rental Insurance In Costa Rica
Some of the rumors about driving in Costa Rica are true, and the roads are VERY rough in some areas. Especially the back roads outside Costa Rica's smaller towns. Don't worry, I'll share some tips for dealing with them below.
This is why I highly recommend getting full insurance coverage.
Typically, rental cars in Costa Rica come with a basic Collision Damage Waiver (CDW), but this isn't exactly insurance, and only covers the car for up to $1000-3000 USD worth of damage.
This is the amount they hold on your credit card until you return the car in one piece. CDW typically does not include tire, cracked windshield, or undercarriage damage either.
While you can often save money booking your car with a good travel credit card that includes car rental insurance, you REALLY must read the fine print, because many people wrongly assume their card covers them in Costa Rica.
If you get in a wreck driving in Costa Rica, declined full coverage, and you suddenly learn your credit card doesn't actually cover the damage — you're screwed. I can't tell you how many travel horror stories I've heard like this…
It's why I usually pre-book full coverage online. It's cheaper than at the counter — and then you won't have to worry about accidents at all!
4. How Much Does In Cost To Rent A Car In Costa Rica?
Renting a car in Costa Rica is going to cost you around $25-$40 USD a day, depending on the type of car you get. Our 4-door sedan was about $25 per day. A four-wheel drive SUV will cost you more like $40-$70 USD per day.
A 4X4 campervan, or truck with a tent attached, is going to cost over $100 USD per day (however you can sleep in it too!)
I recommend renting a car with an actual trunk (no hatchbacks) to hide your luggage from prying eyes. It helps to prevent break-ins if thieves can't see your stuff.
Gas Prices
Currently, gas costs about $4.75 USD per gallon ($1.25 per liter) in Costa Rica. Diesel cars will often save you some money on gas, and diesel fuel costs about $4.20 per gallon. It's much more expensive than in the gas in the United States!
Automatic vs Manual
Automatic cars are more expensive to rent than manual cars (but manuals are more common in Costa Rica), and you must specify what type you want when booking. If you've never driven a manual car before, don't start in Costa Rica! It's safer to get an automatic.
One-Way Rentals
There's an additional fee for one-way car rentals in Costa Rica, which can vary by company. For example, if you want to drop off the car in a different city than where you started from. But because the country is so small, you probably won't need to do this.
5. Age Requirements For Renting A Car
The minimum age for driving in Costa Rica is between 21-25 years old, depending on the company you book a car with. They also might charge an additional fee (usually $10 a day) if you're under 25 years old.
6. Things To Remember While Driving In Costa Rica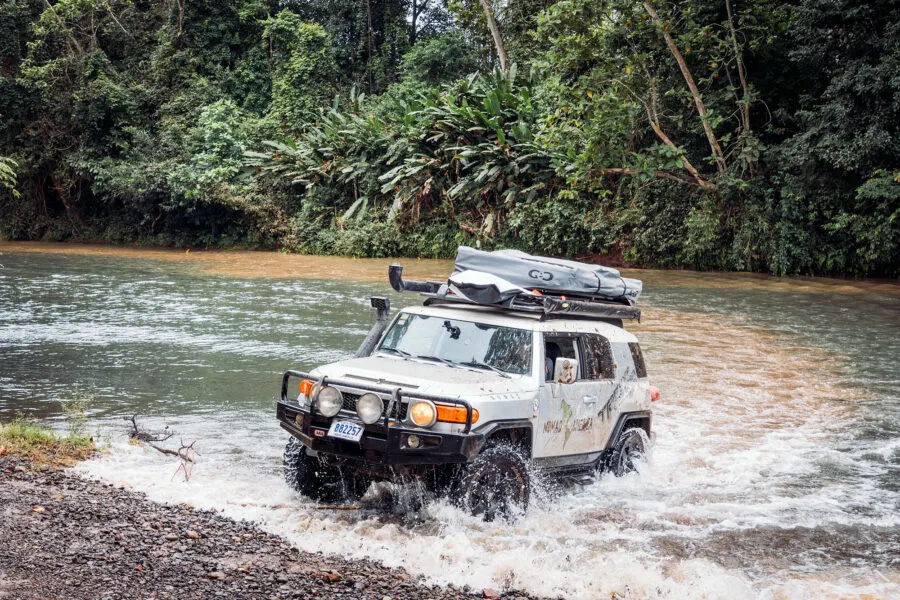 Driving laws in Costa Rica are similar to driving laws in any other country. However local drivers don't always follow them. For example, drivers may not use turn signals or will run red lights if they think they can get away with it.
Speed Limits In Costa Rica
Speed limits in Costa Rica are quoted in kilometers per hour. The maximum speed on most highways is 120 km/h (about 74 miles per hour). On secondary roads, the limit is usually 60km/h (37 miles per hour), and around towns & cities it is 40km/h (25 miles per hour).
If you happen to get a speeding ticket, please let your car rental company know right away, as you'll have to pay for it when you drop off the car at the end of your trip.
Road Signs In Costa Rica
The road signs in Costa Rica should be pretty self-explanatory, as they look similar to US road signs, just in Spanish. You can browse some common Costa Rican road signs here.
Road Conditions
Costa Rica's highways are paved and in good condition, however the country is also covered in back roads. Lots of dirt roads, and many are not in great shape. Muddy, potholes, etc. If you plan on driving off the beaten path in Costa Rica, I highly recommend renting a four-wheel drive SUV. Some bridges are only single lane, requiring one car to wait for the other to cross before proceeding.
River Crossings
You can road trip around Costa Rica without ever having to cross a river, but there are also some back roads that pass through rivers. Especially during the wet/rainy season, and in the Nicoya Peninsula, Drake Bay and Osa Peninsula areas. If you've never crossed a river before, please watch someone else go first!
Put your vehicle into 4X4 mode, go slow, and pay attention to the route. Some rivers aren't crossed directly, but require you to drive up or down stream before exiting. This can be due to hidden obstacles, depth, or simply the best entry/exit points.
7. International Driver's License
No, you do not need an international driver's license to drive in Costa Rica or rent a car there. Just bring your passport, credit card, and your driver's license from your home country. So yes, you can drive in Costa Rica with a US driver's license.
8. Extra Advice For Renting A Car & Driving In Costa Rica
Lock your doors while driving in Costa Rica, and never leave valuables visible in your car.
Pedestrians don't really have right-of-way in Costa Rica. Meaning if you politely stop in the road to let someone cross, they'll be confused, and the car behind you won't expect it — which could cause an accident! This is similar in Mexico and other parts of Central America.
Don't book a car without reading the company reviews. You'll find plenty of bad reviews for every company (people love to complain online), but try to pick one with the LEAST bad reviews.
You may not always get the make/model/type of car you booked. If they give you a smaller car, or a manual when you asked for an automatic, be pushy and ask for an upgrade.
Inspect your car thoroughly and record video on your smartphone pointing out damage before you leave. This is a backup if they attempt to charge you for damage that was already there. This is a common car rental scam in Costa Rica….
Pay attention to if your Costa Rica rental car takes regular gas or diesel fuel, so you fill up with the correct type at gas stations.
Use Google Maps on your smartphone for directions instead of renting a GPS device. Simply use your own hands-free car mount and a good international cell phone plan.
9. Accident & Breakdown Information
In an emergency, you can dial the Costa Rican Emergency Phone Number which is 911, just like in the United States. They have an English speaking line too.
However if your car simply breaks down, and no one is injured, its probably better to call your Costa Rican car rental company's own emergency roadside assistance number located on the rental agreement.
Enjoy Your Costa Rica Road Trip!
Exploring the small villages, pristine beaches, jungle mountains, and national parks of Costa Rica in a rental car was definitely the right choice for us.
Self-drive road trips allow you to get off the beaten track to see things most people miss! ★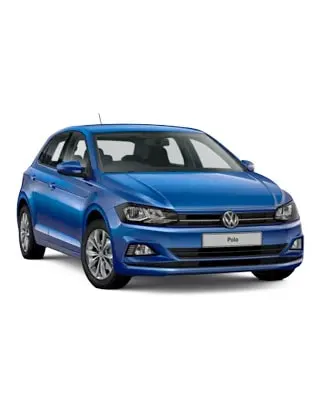 Rent A Car In Costa Rica
Search both local and international car rental companies to help you find a good deal.
READ MORE COSTA RICA TRAVEL TIPS
I hope you enjoyed my guide for driving in Costa Rica! Hopefully you found it useful. Here are a few more wanderlust-inducing articles that I recommend you read next:
---
Have any questions about driving through Costa Rica? What about other suggestions? Join the conversation on Facebook, Instagram, or Twitter to share!