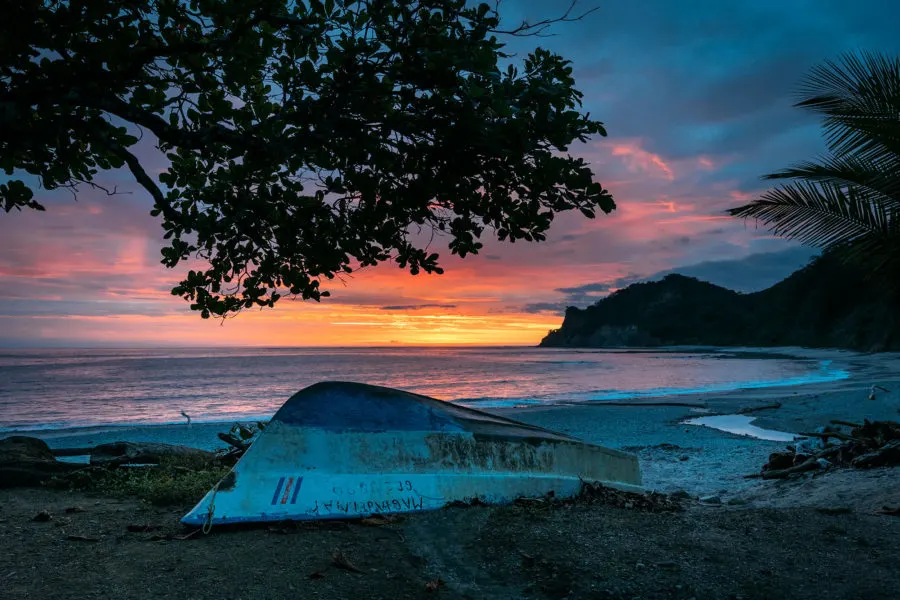 Costa Rica Photography
Costa Rica is a vibrant country full of incredible natural beauty like waterfalls, jungles, volcanoes, and wildlife. It provides many opportunities for stunning photography!
After exploring Costa Rica multiple times over the past 10-years, the country has seduced me with her charms. I secretly want to keep her all to myself… but that would be selfish!
So I've reluctantly decided to share her with you.
The photography opportunities in Costa Rica are fantastic, and once you see these photos you'll know exactly why I fell in love with this fascinating Central American country.
From pristine cloud forests, remote beaches, exotic wildlife and giant volcanoes — Cost Rica is extremely diverse, with a little bit of everything for the adventurous traveler or photographer.
Below you'll find travel photography from my adventures while driving around Costa Rica.
I hope my Costa Rica photography inspires you to visit this wonderful place. Pura Vida!
Costa Rica Travel Restrictions 2022
Costa Rica is open to most travelers again, including American tourists. However you do need proof of your COVID-19 vaccination(s) or a negative test result before being allowed entry.
Many hotels, attractions, and private tours are open with new health & safety protocols in place, and you still have to follow certain guidelines.
You can find the latest updates on traveling to Costa Rica here.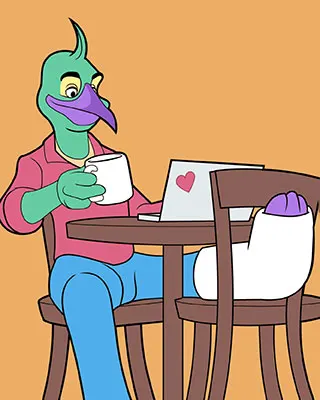 Get Travel Insurance
Protect yourself from injury, illness, or theft. SafetyWing offers affordable travel insurance that covers COVID-19 too!
Corcovado National Park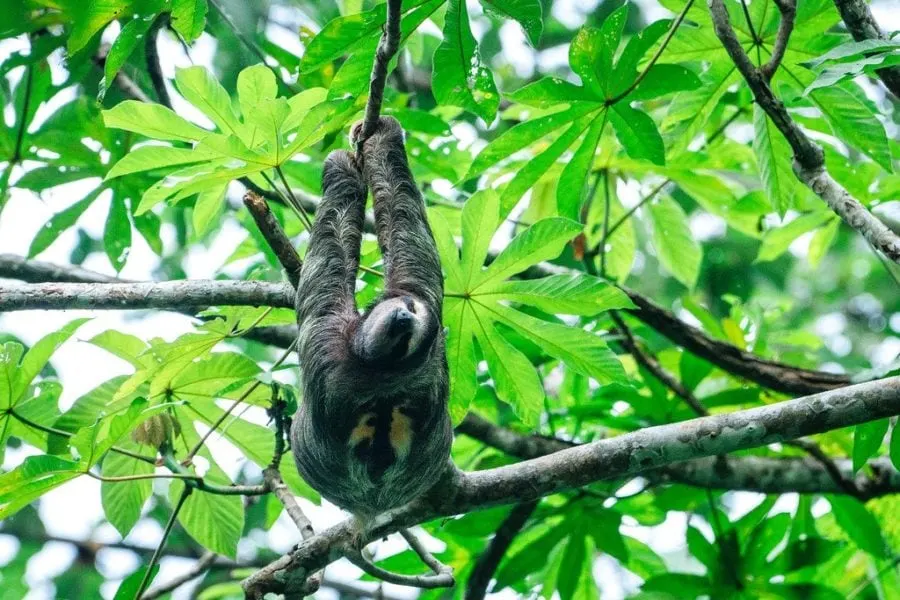 Costa Rica's largest park is also its most dazzling. In a country already overrun by lush greenery, the lowland tropical rain forests of Corcovado National Park is like the natural world turned up to eleven. National Geographic labelled the Osa Peninsula "the most biologically intense place on Earth in terms of biodiversity".
While you used to be able to explore it without a guide, that's no longer the case since 2014. The beaches are stunningly beautiful and remote, the forests rustle with life – and rivers churn with crocodiles, caimans and even sharks. Exploring this landscape is quite an adventure!
Monteverde Cloud Forest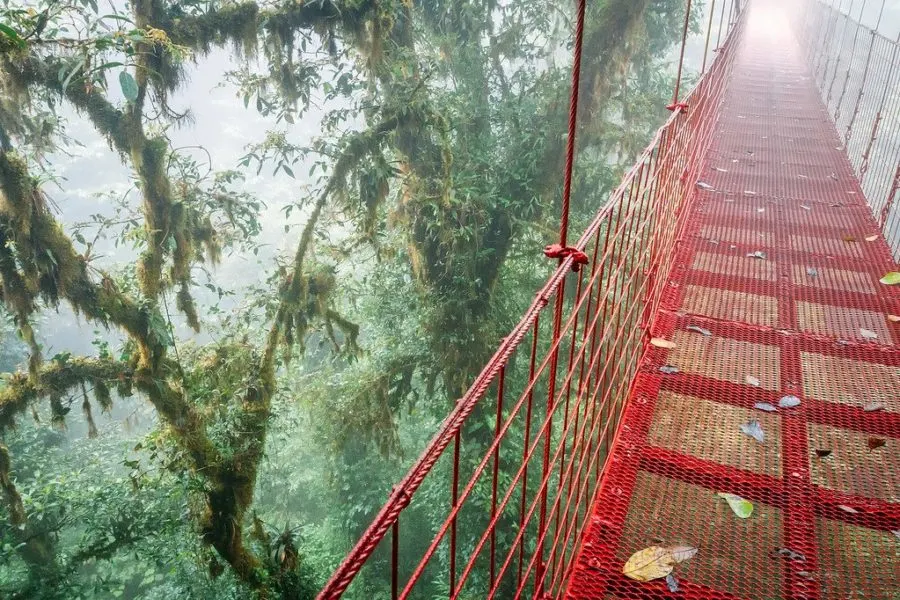 Monteverde ("Green Mountain") is one of a number of cloud forests you can enjoy in Costa Rica. They're eerie, foggy places (and near-permanently blanketed in cloud, hence the name), with every branch and trunk thickly carpeted in moss and constantly dripping with water.
You'll find Monteverde Cloud Forest Reserve in the northwest of Costa Rica, along the edge of the Tilaran mountain chain, and it's well worth a trip. Keep an eye open for a flash of the piercing blue-green plumage of the Queztal, a bird once revered as a god by the Aztecs.
Volcanoes Of Costa Rica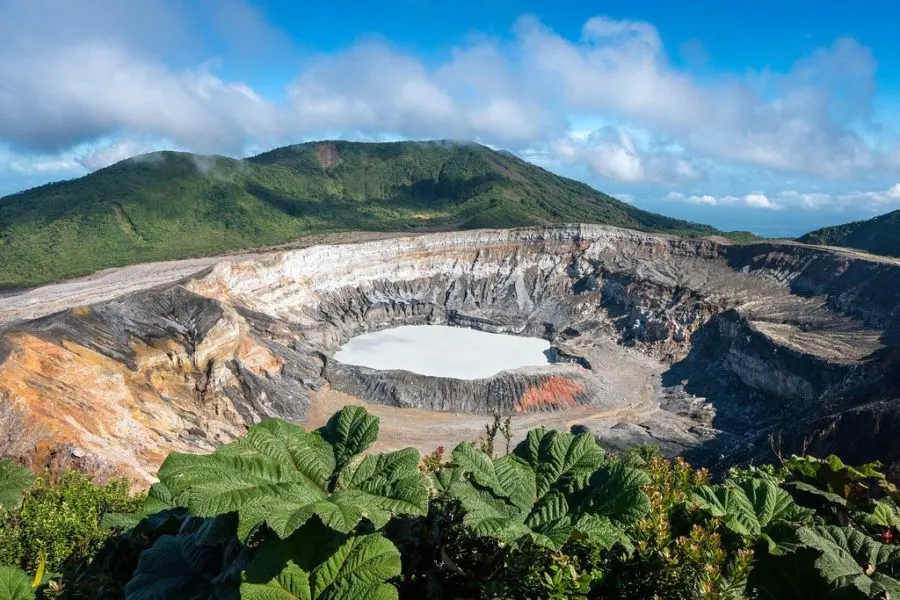 Costa Rica's mountainsides are alive in more ways than one. Due to its position along the Ring Of Fire, the country is dotted with hundreds of extinct volcanoes – and a few that are very much active. The Central Volcanic Range is dominated by Poas (above), Barva, Irazu, and Turrialba.
Barva last erupted 8,000 years ago, Irazu in 1994, Turrialba in 2016 – and Poas is currently closed for visitors because it exploded in April 2017. So this whole landscape is still under construction — the Earth sure takes it's time!
Massive Crocodiles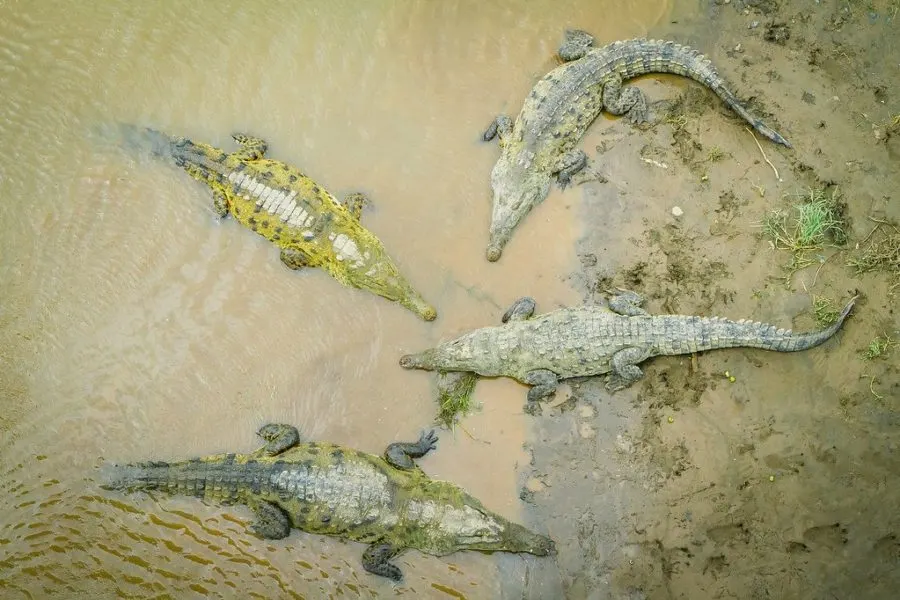 Nope, that's not a log. Crocodiles are a common sight along the banks of Costa Rica's coastal rivers, and croc attacks on humans do happen from time to time. One of the best (and safest) places to spot these prehistoric animals is from a bridge over the Tarcoles River.
However please resist the temptation to throw food to them – illegal crocodile feeding is cited as the main reason for crocs encroaching on human territory (or vice versa, depending on how you see things).
Beautiful Costa Rica Beaches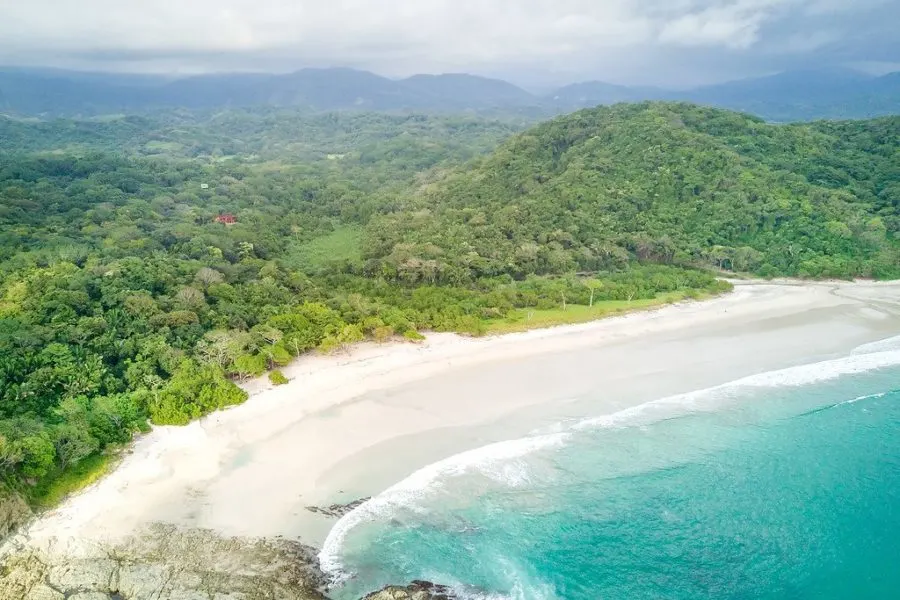 If a country's wealth is counted in beaches, Costa Rica is very well-named. Every tropical cliche is here – glowing golden-white sand, palm trees swaying in the sea breeze, warm azure water lapping at your ankles.
There's Puerto Viejo on the Caribbean side, there's Corcovado's rugged Pacific shoreline, and there's another 300 ridiculously beautiful beaches to explore on both sides of the country. Many of these beaches offer great surfing opportunities too! The remote beaches along Costa Rica's Nicoya Peninsula were some of my favorites.
Colorful Flora In Costa Rica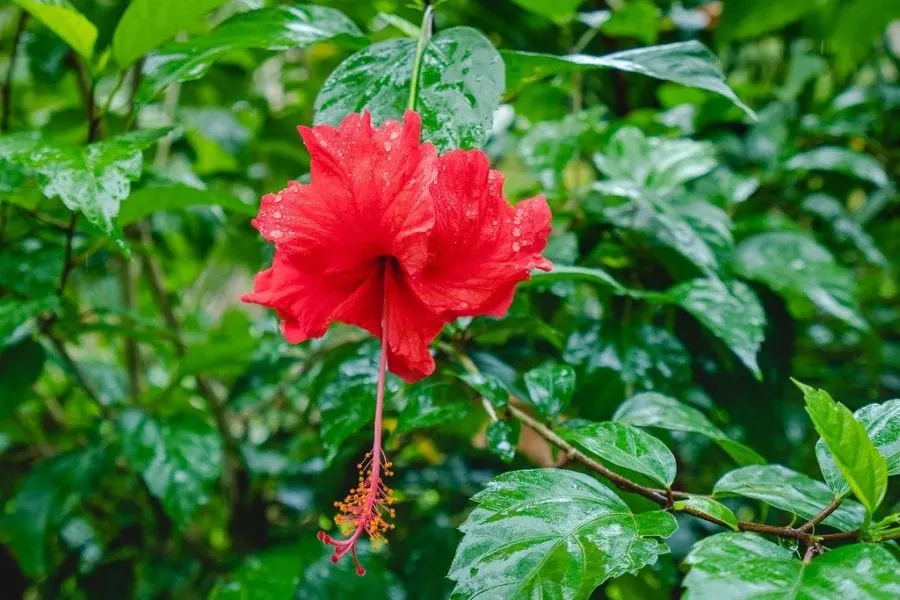 There's a reason this country has the highest percentage of protected areas in the world. They're protecting 9000 species of flowering plants and 800 species of fern – more varieties and shades of color than can be found in the whole of the United States, in an area smaller than Kansas.
You'll find the densest biodiversity in its six types of forest: tropical rainforest (more on that below), cloud forest (see Monteverde, above), tropical dry forest, mangroves, riparian (hugging the banks of waterways) and lowland rainforests, where Costa Rica's tallest trees can be found.
Outdoor Activities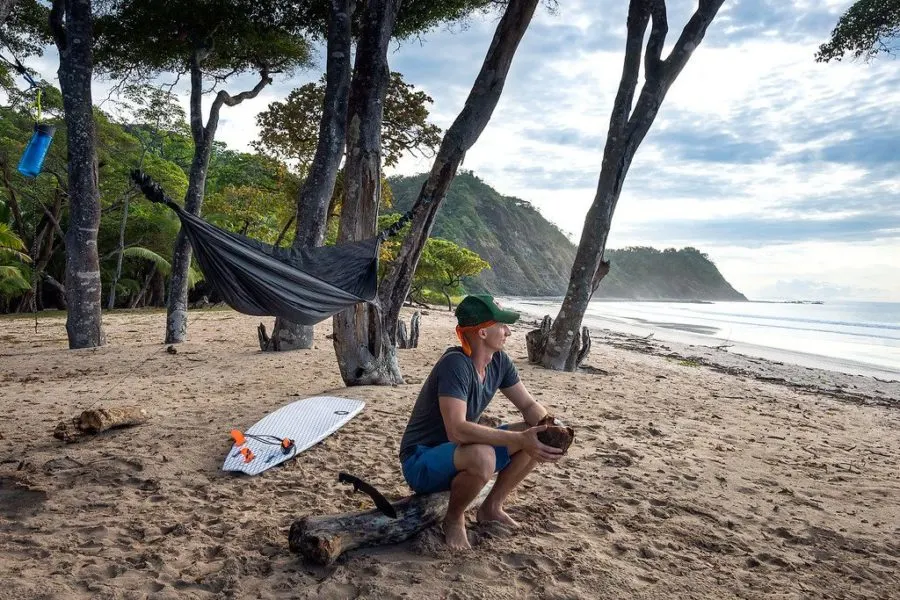 With all the stunning views on offer, you'd assume Costa Rica is a great place to camp and hike, and you'd be right – with a few caveats. Don't expect to be able to turn up and camp anywhere, as many protected beaches often regulate or simply prohibit camping. The same goes for off-trail walking.
Planning ahead and relying on local advice is a must. Beyond that, be prepared for all weather conditions including torrential rain, particularly if you're arriving in the winter months. As you can see, I went for the "keep off the ground" option – always a good move to avoid jungle creatures who like to crawl (or slither) down there…
Costa Rican Rain Forests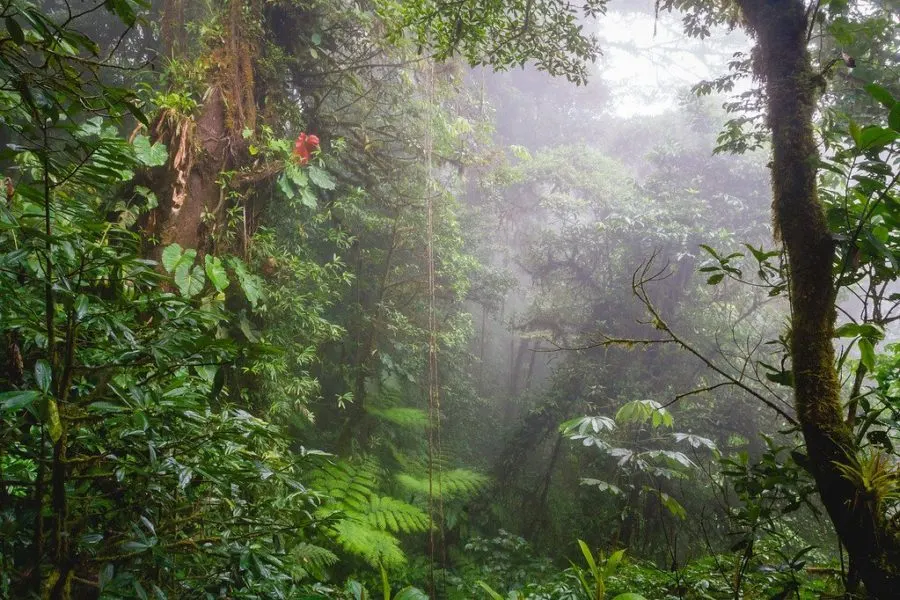 These aren't like forests you've ever seen. The combination of extremely tall trees and year-round heavy rainfall and/or cloud cover means that Costa Rica's rainforests provide an unbroken protective canopy for birds, animals and plants that don't require a lot of sunlight.
Worldwide, tropical rainforests contain over two-thirds of animal & plant species on the planet – and over 4% can be found right here in Costa Rica. Take a walking guide when you go – not just to avoid getting lost, but because he or she will explain what you're looking at, so you don't miss a single marvelous thing.
A Bird Watching Paradise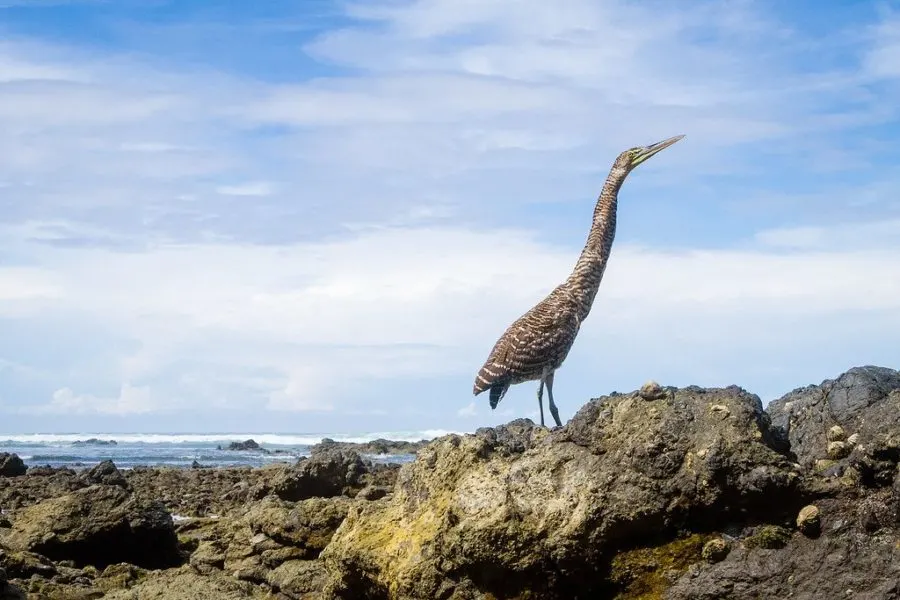 Hummingbirds flit from flower to flower, even in the urbanized Central Valley. Seventeen species of parrot, including the dazzling Scarlet Macaw, chatter from the topmost branches. Long-legged herons and shearwaters stalk the shoreline.
There are over 900 species of bird in Costa Rica (as much as in the entire United States) – and a lot of the tourist industry is geared up for both casual and serious birdwatching. Your best bet is the Osa Peninsula, home of the Corcovado National Park, which contains 350 varieties alone.
Rare Endangered Jungle Creatures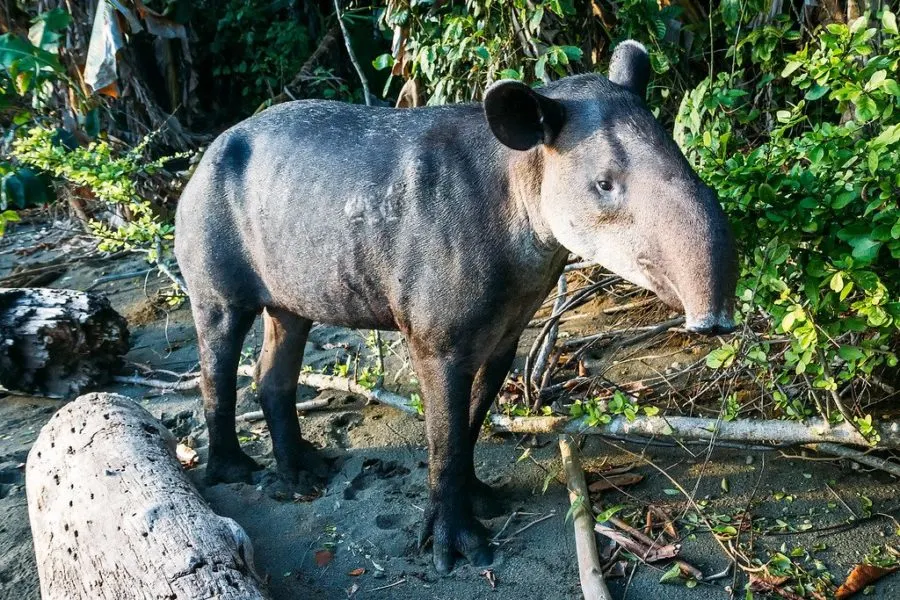 Looking like low-budget cross between a pig and an elephant, the Baird's Tapir (above) is a herbivore, and one of just five species of tapir in the world. Its trunk – more correctly its proboscis – is highly flexible, allowing it to grab low foliage and explore interesting smells high in the air.
It's a weird-looking creature – but in this biodiversity-mad country, weirdness is the norm. From the self-explanatory Strawberry Poison Dart Frog to the gold silk threads of the Golden Orb Weaver, from apathetic sloths to mini-leopards called ocelots, Costa Rica definitely has its own rulebook for fauna. Expect the unexpected.
Adventure Activities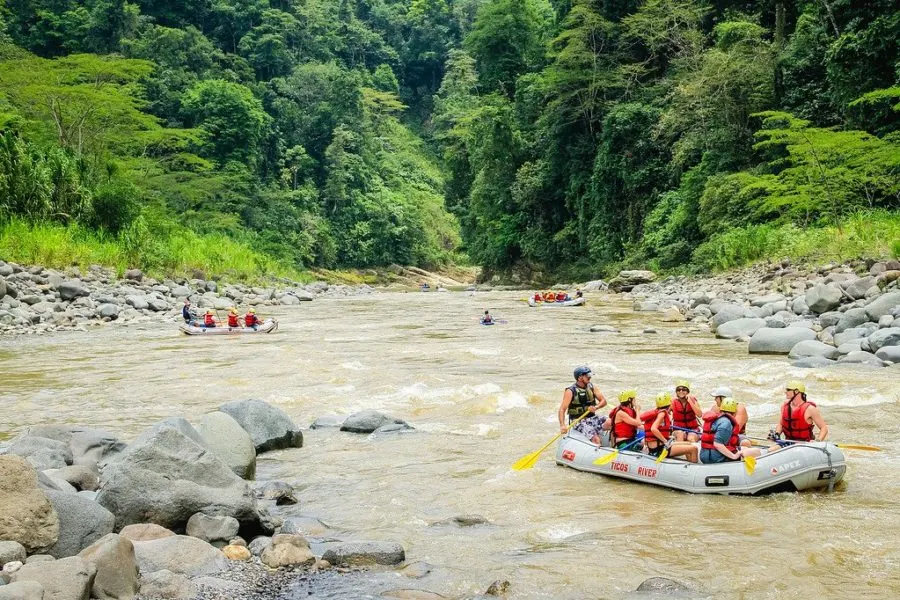 I'm a huge fan of Costa Rica's whitewater rafting – but it's far from the only adventure travel activity on offer. In some of the National Parks you'll find zip-lining (as part of canopy tours), calmer kayak or canoe trips, or even rapelling down cliffs & waterfalls.
Horseback riding is a great way to go sightseeing, both in the jungle or on the beaches. Costa Rica is well known for it's great surfing, kitesurfing and windsurfing too. Underwater activities are also fantastic, with plenty of snorkeling and scuba diving opportunities. Cocos Island has some awesome hammerhead shark diving!
Bio-diverse Costa Rican Wildlife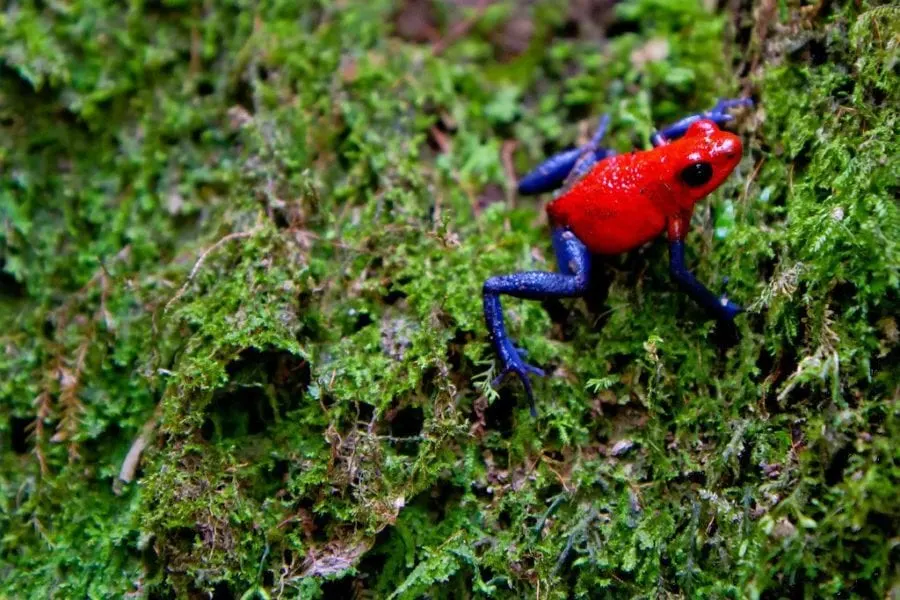 If you're the type to jot down every time you see a new animal or bird, you're going to need a bigger notebook for Costa Rica. Much bigger. The wilds contain over 500,000 species, formed by geography – as part of the land-bridge between North America and South America, this is where the species of two worlds intermingled for millions of years.
This huge biodiversity is fueled by twelve very distinct climatic zones. It's the research and development wing of the natural world – and most of the prototypes are still alive and well (yet threatened), making it the most biodiverse country on the planet.
Magical Waterfalls In Costa Rica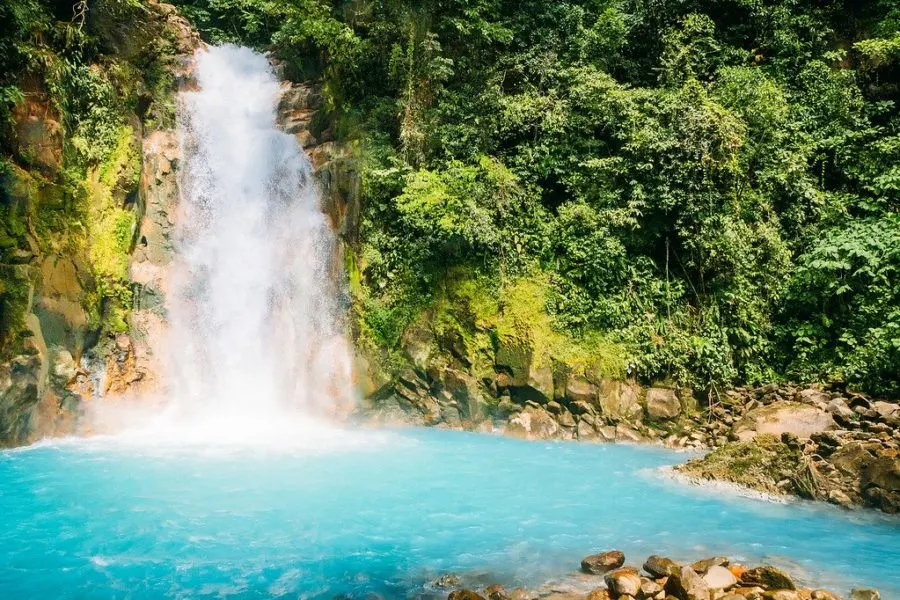 If you love beautiful waterfalls, Costa Rica is a waterfall hunter's paradise. Some of my favorite are the towering 300 foot tall cascades of Bajos del Toro, and the unreal-looking turquoise blue pools at Rio Celeste Waterfall. The wet jungle landscapes provide the perfect backdrop for some epic waterfalls.
If you're more adventurous, some even have rope swings and jumping platforms! Just make sure to ask (or watch) locals to ensure the pools below are deep enough to jump into. Shallow pools and strong currents can be a real danger at some waterfalls. ★
Watch Video:

Costa Rica Road Trip
Subscribe to my YouTube Channel for new Adventure Travel Videos!
(Click to watch Pura Vida Road Trip – Costa Rica on YouTube)
READ MORE COSTA RICA TRAVEL TIPS
I hope you enjoyed my photography from Costa Rica! Hopefully you found some of the information useful for your next trip. Here are a few more wanderlust-inducing articles that I recommend you read next:
---
Do you want to travel to Costa Rica for photography? Do you have any questions? Join the conversation on Facebook, Instagram, or Twitter to share!