Milan, Italy
San Bernardino alle Ossa is a creepy church in Milan decorated with human skulls. However this Italian bone church has an interesting history.
[su_note note_color="#F5DCDC" text_color="#333333″ radius="3″ class=""]
UPDATE: Since writing this post, the church has now banned photography inside the Ossuary. You can no longer take photos.[/su_note]
While basing myself in Milan to explore Northern Italy by train, I'd heard rumors of a strange Catholic church hidden away in the center of the city, completely decorated with human remains.
It's called San Bernardino alle Ossa, aka "The Bone Church".
Apparently back in the 13th century, a local cemetery found itself running out of room. Fresh bodies from the nearby hospital were piling up — with nowhere to bury them.
So officials began to dig up old skeletons, moving them from the cemetery to a small chamber.
Eventually, a church was built next to the bone room, probably because they felt a bit guilty.
Italy's Bone Church
Today San Bernardino alle Ossa has a small side chapel filled with hundreds of these human skulls & other bones from the middle ages.
If you're curious, you can visit the ossuary and see them for yourself. Like I did.
When you walk through the front door, look right and you'll see an altar between two doors. The left door leads down a long & dark hallway to the bone room.
It's small, but with a high vaulted ceiling painted with beautiful frescos by the artist Sebastiano Ricci.
The walls are slightly morbid though. Human skulls & femurs are stacked up behind wire mesh to form crosses. They're attached to pillars and doors in all sorts of different designs & patterns, completely covering the room.
San Bernardino alle Ossa
Most of the human remains here are from the overflowing cemetery or hospital patients that didn't make it (a frequent occurrence in the Middle Ages), however, there is a special case over the back doors full of skulls from criminals who were beheaded for their crimes.
Above the center altar, a statue of the Virgin Mary (or Queen of Heaven) stands encased in glass, surrounded by bones.
Located only a short walk away from Milan's famous Duomo Cathedral, the San Bernardino ossuary is a fascinating place and well worth a visit if you're traveling in the city. ★
[su_box title="Travel Planning Resources For The Church Of Human Skulls" style="noise" box_color="#333333″ title_color="#FFFFFF" radius="3″ class="resource-box"]
Ossuary Entry Fee: Free
Opening Hours:
Location: MAP
Packing Guide
Check out my travel gear guide to help you start packing for your trip. Pick up a travel backpack, camera gear, and other useful travel accessories.
Book Your Flight
Find cheap flights on Skyscanner. This is my favorite search engine to find deals on airlines. Also make sure to read how I find the cheapest flights.
Rent A Car
Discover Cars is a great site for comparing car prices to find the best deal. They search both local & international rental companies.
Book Accommodation
Booking.com is my favorite hotel search engine. Or rent apartments from locals on Airbnb. Read more about how I book cheap hotels online.
Protect Your Trip
Don't forget travel insurance! I'm a big fan of World Nomads for short-term trips. Protect yourself from possible injury & theft abroad. Read more about why you should always carry travel insurance.
[/su_box]
Enjoy This Post? Pin It!
[su_row class=""]
[su_column size="1/2″ center="no" class=""]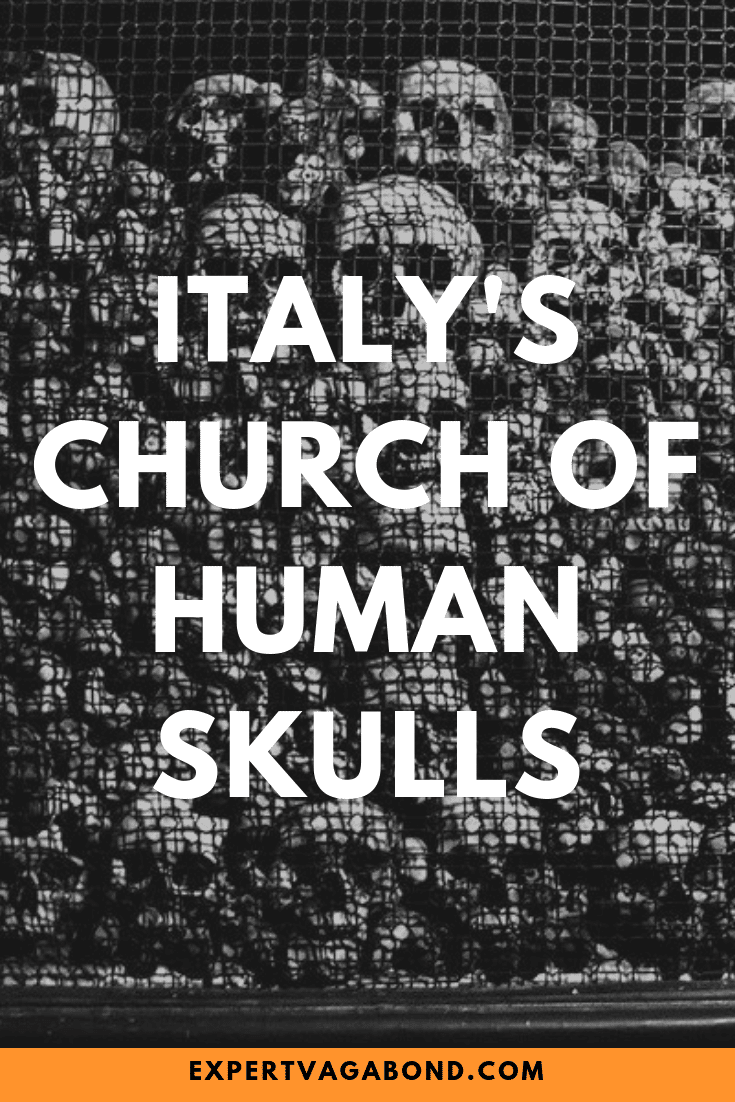 [/su_column]
[su_column size="1/2″ center="no" class=""]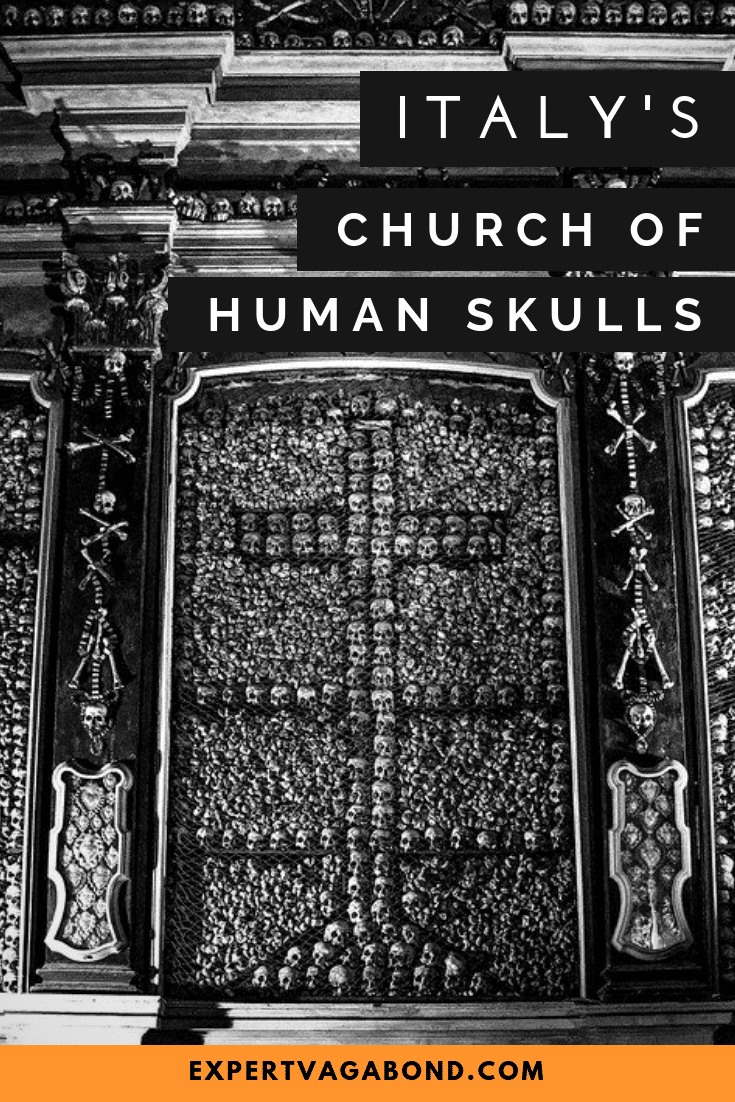 [/su_column]
[/su_row]
READ MORE ITALY TRAVEL TIPS
I hope you enjoyed my guide to San Bernardino ossuary! Hopefully you found it useful. Here are a few more wanderlust-inducing articles that I recommend you read next:
Would you enter this bone church in Milan? Do you enjoy visiting unusual attractions like this? Let me know in the comments below!