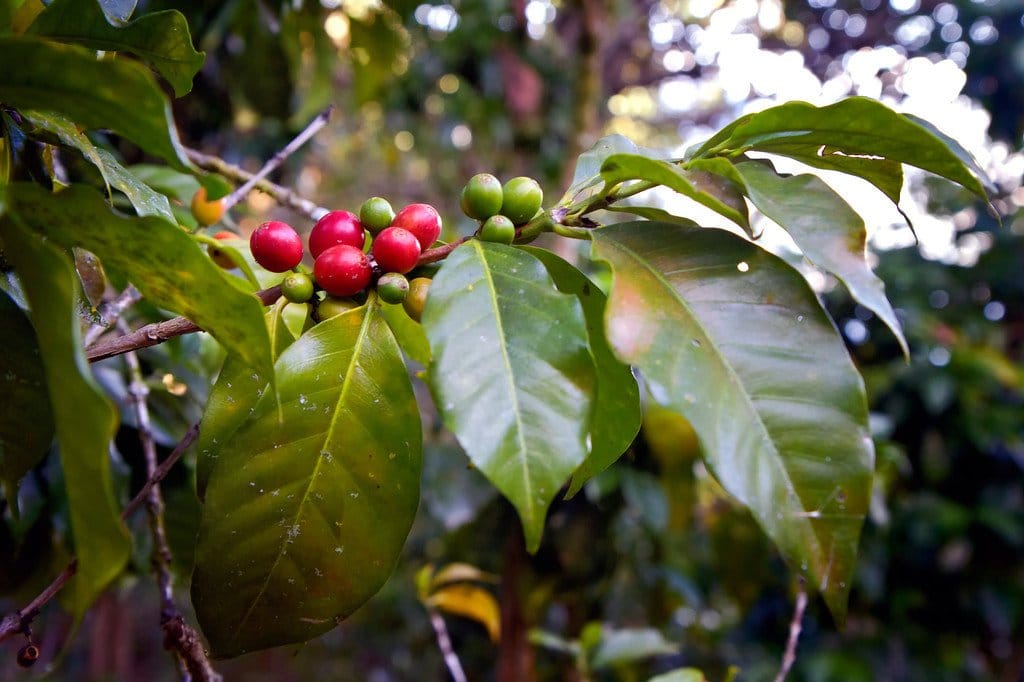 San Pedro La Laguna, Guatemala
It was time to conquer Volcano San Pedro, on the shores of beautiful Lake Atitlan. The 9900 foot extinct volcano had been sitting there, laughing at me for the past few weeks.
Three of us ended up deciding to hire a guide, even though I'm not a big fan of that. But it turned out we would've needed to pay the same fee to enter the trail on our own anyway. Plus there are no trail signs (probably on purpose).
Ultimately I was happy we did it though, because the man we got was worth every penny!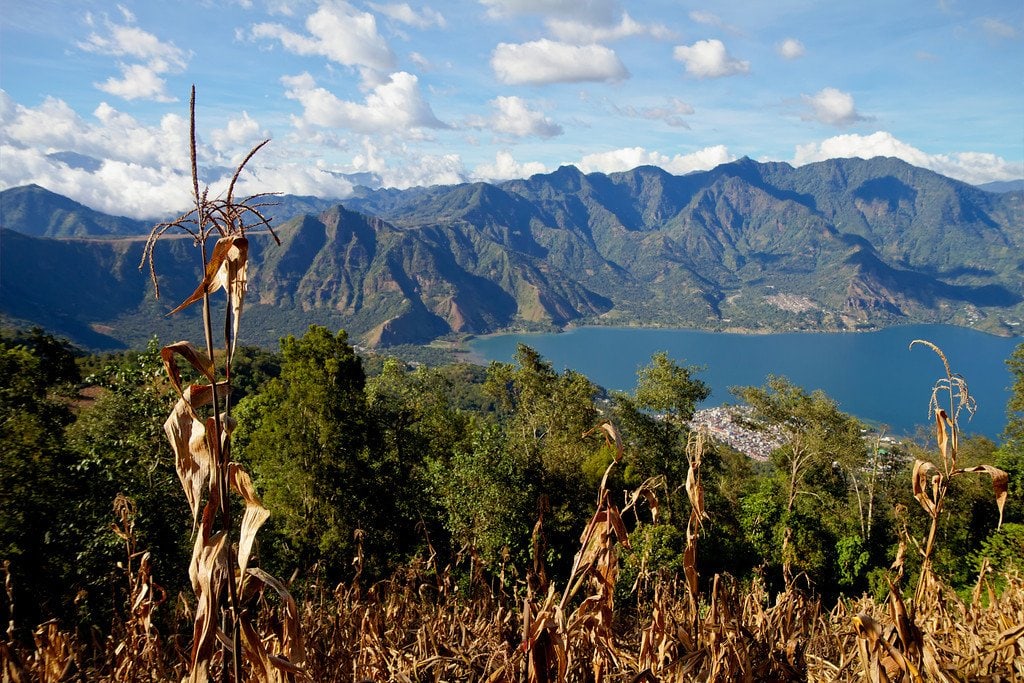 The day began when we met our older & experienced guide Pedro at 7am. We jumped in a little TukTuk for a ride up to the trailhead. After checking in at the hut, we began walking up a path through thousands of coffee trees.
Soon after came steep mountainside corn fields. The dark volcanic soil is incredibly rich in nutrients, which is why the locals grow many of their crops up here.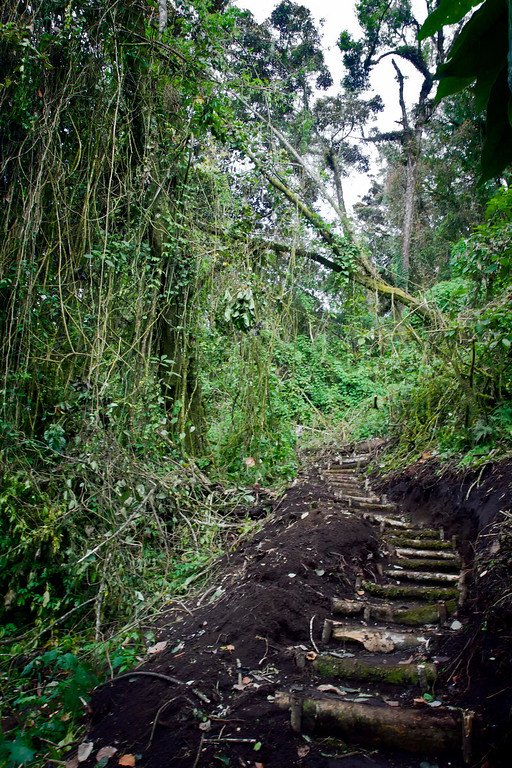 About an hour into the hike, the landscape started turning into lush green jungle. I now realized why Pedro had brought a giant machete!
You could see that trees would sometimes fall across the path, and Pedro was not only guiding us, but also helping to maintain the trail itself.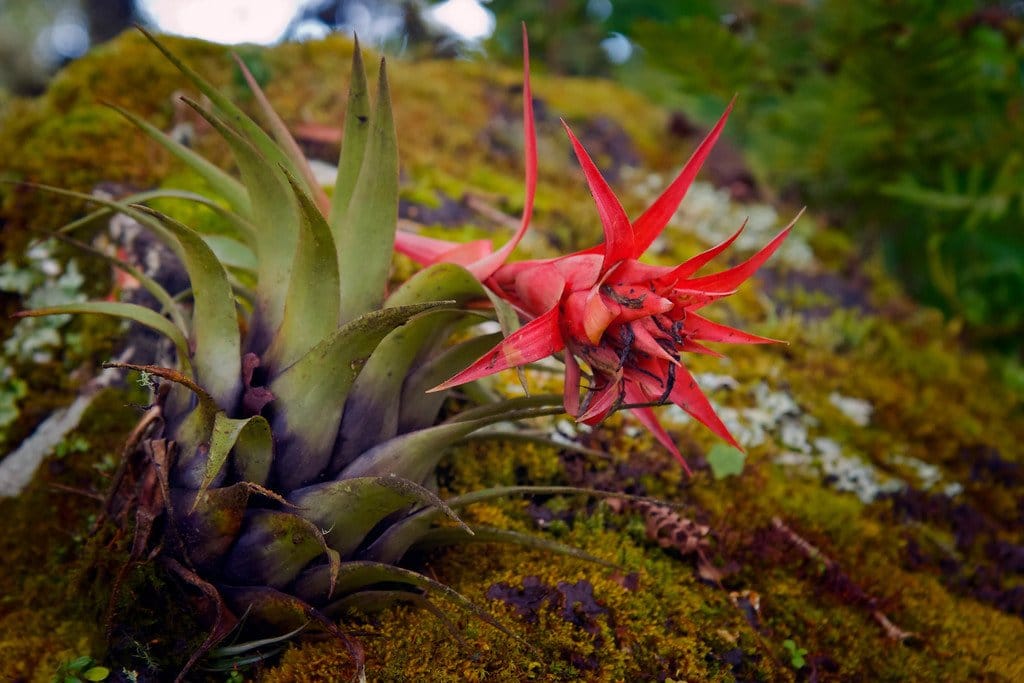 It was wet, muddy, and steep, so Pedro cut some fresh walking sticks to help us out a bit.
Vines began dropping down out of the trees, creating a tangled web. I started seeing all kinds of flowers, mushrooms, trees, and other plants that I had never seen before. It was all completely new to me, and I loved it!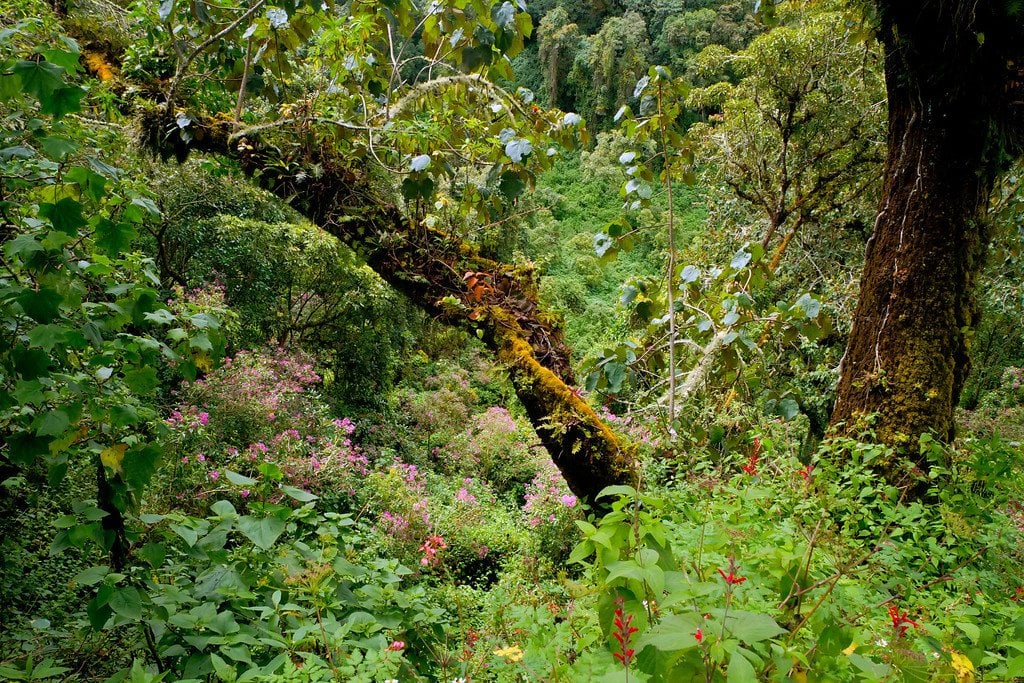 Finally we reached the top after about 3 hours of hiking. The view was spectacular! Lake Atitlan was spread out before us, surrounded by mountains and other volcanos.
Unlike lakes in the United States, Lake Atitlan doesn't have many boats on it. This makes it seem that much more untouched and serene.
After an hour on the summit, my amigos and our guide Pedro hiked back down, while I spent an extra hour at the top. Photos wouldn't do this experience justice, I needed video.
I also wanted to really soak it all in, and only 1 hour at the top didn't feel like enough time. It was cold & windy up there, so I threw on my jacket to bundle up.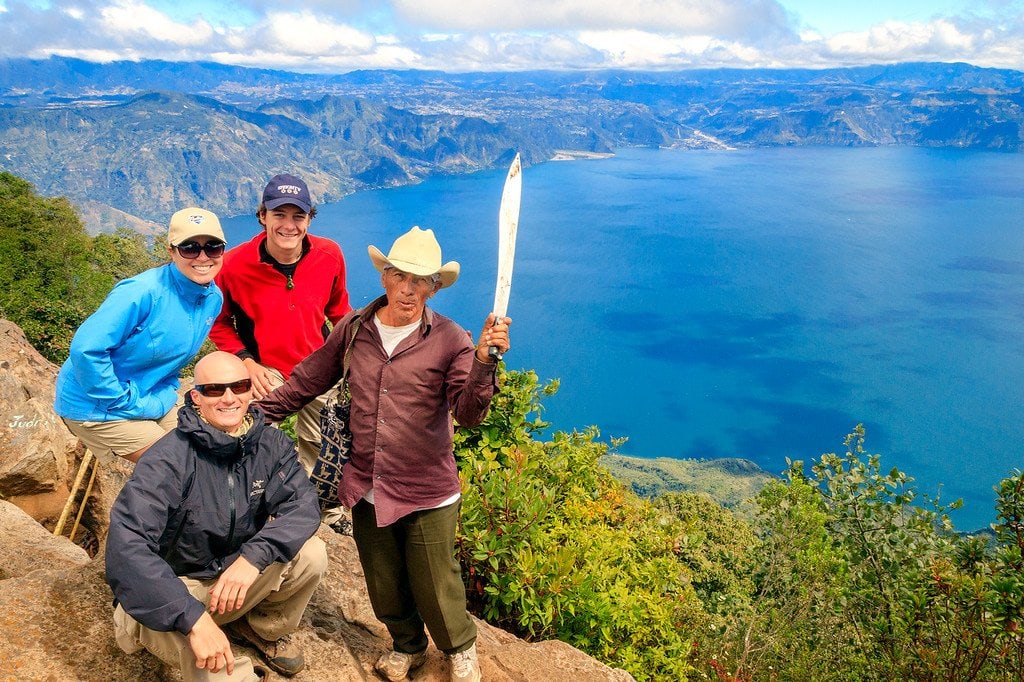 Not long after, clouds started hitting the side of the volcano and flying right up into me. I was now inside a cloud for the first time (airplanes don't count). Not fog, but actual clouds. Another new experience to add to my list!
On the way back down the trail, I found a good, thick, Tarzan worthy vine, and I couldn't help myself. A little jungle swinging through the trees is good for the soul. ★
Watch Video:

San Pedro Volcano Hike in Guatemala

Travel Planning Resources for San Pedro La Laguna

READ NEXT: Hiking In Panama's Darien Gap

Have you ever hiked a volcano before? Planning a trip to Guatemala? Drop me a message in the comments below!