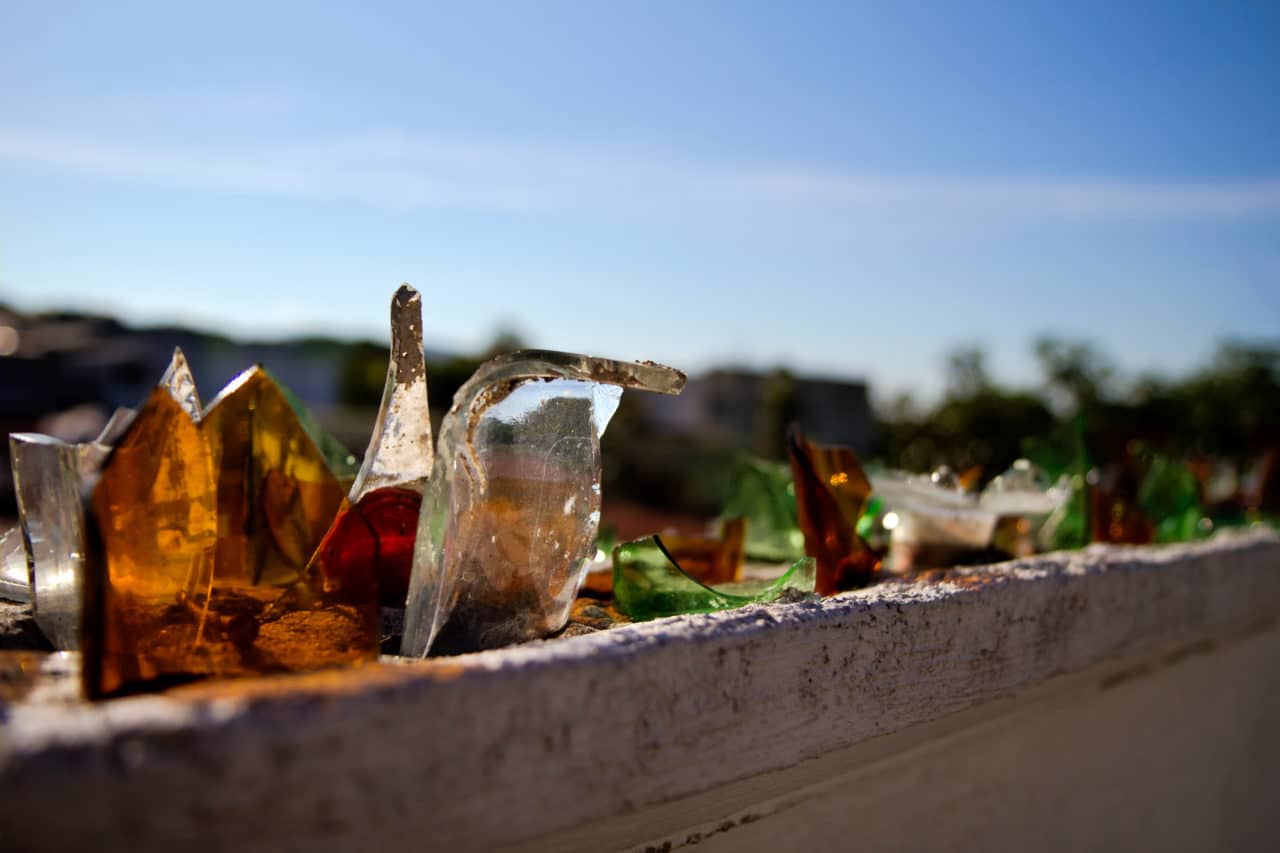 The baggage claim conveyor belt finally stopped, and my backpack was nowhere to be seen. I had just arrived in Guatemala City (aka "Guate") to start my official year around the world. But now I didn't have any belongings.
Well, that isn't entirely true. I did have the clothes on my back, a light jacket, and a daypack with my laptop and camera in it. Talk about traveling light!
Initially, my plan had been to jump on a shuttle to a small town called San Pedro and start 3 weeks of intensive Spanish classes.
But the town was hours away, and I wanted to be near the airport for when my travel backpack finally arrived, 3 or 4 days later.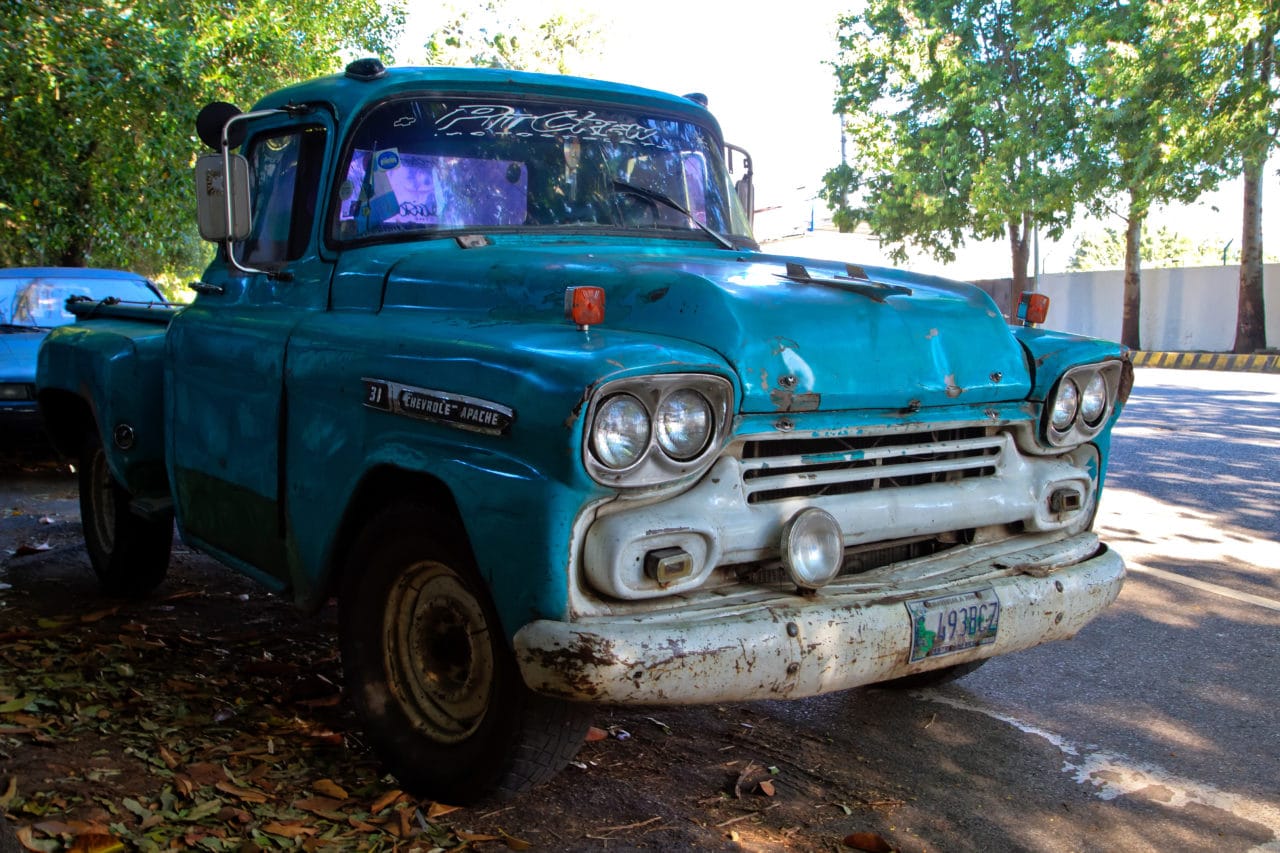 So I found a guesthouse a short walk away from the airport and checked in. The broken glass you see in the photo above is cemented into the perimeter walls of the guesthouse. I saw this in Mexico too, it's a cheap way to protect your property from robbers.
All the homes and business in the area are protected by 10 foot high walls, razor wire, and gates. It looks like a prison complex, but rather than keep people in, it's meant to keep people out. I had to walk through a military checkpoint to get to the guesthouse as well. Welcome to Guatemala City!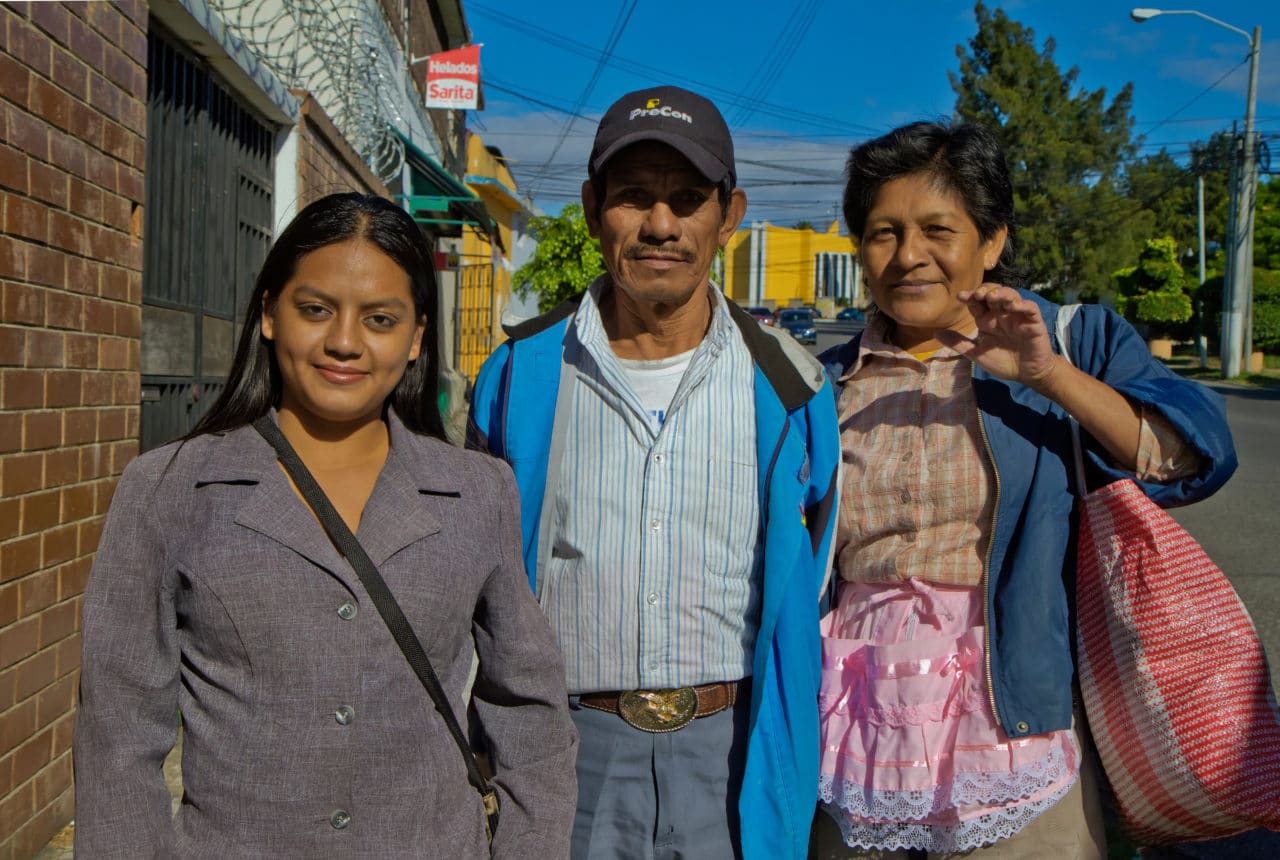 The air was colder than I was expecting, around 60 degrees at night. After spending one night in the guesthouse, I walked back to the airport to fill out a new lost baggage claim form, because the one the airline gave me contained wrong information.
Along the walk, I passed a local family heading to the airport too. I was photographing the neighborhood, and they asked to be in the photo. Looks better with them in it!
Since I was going to be in Guate for a few more days, I decided to leave the expensive guesthouse ($30 a night) and move into a hostel dormitory ($15 a night) in the city center to save money. Now all I have to do is wait. My travel adventures have officially begun!
Travel Planning Resources for Guatemala City
READ NEXT: Exploring Mexico's Secret River