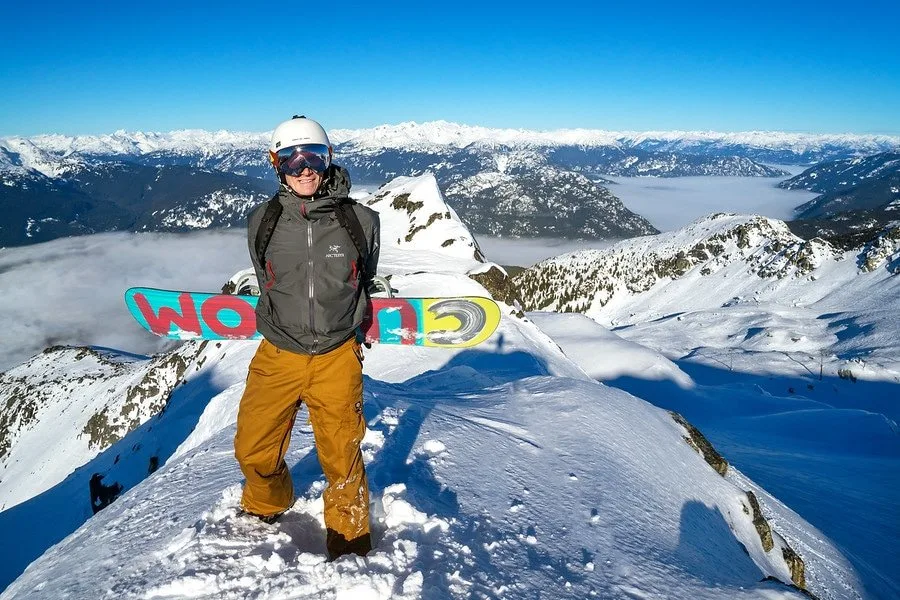 Whistler, BC, Canada
We finally broke through low-hanging clouds into blue sky, revealing snow covered peaks in every direction. I felt a rush of excitement gazing out at Whistler's steep terrain.
Over 13 inches of snow had fallen in the last 2 days. Rising early for first tracks, I could hear muffled blasts of avalanche explosives on the lift ride up.
I was visiting Whistler for the first time with Kiersten from The Blonde Abroad to check activities off our LifeProof Winter Bucket List, and snowboarding was my number one priority.
The Whistler-Blackcomb mountains have been teasing me in my dreams for years. It had been a few years since my last big snowboarding adventure — and there's nothing quite like the anticipation of a solid powder day after a long stretch of no action.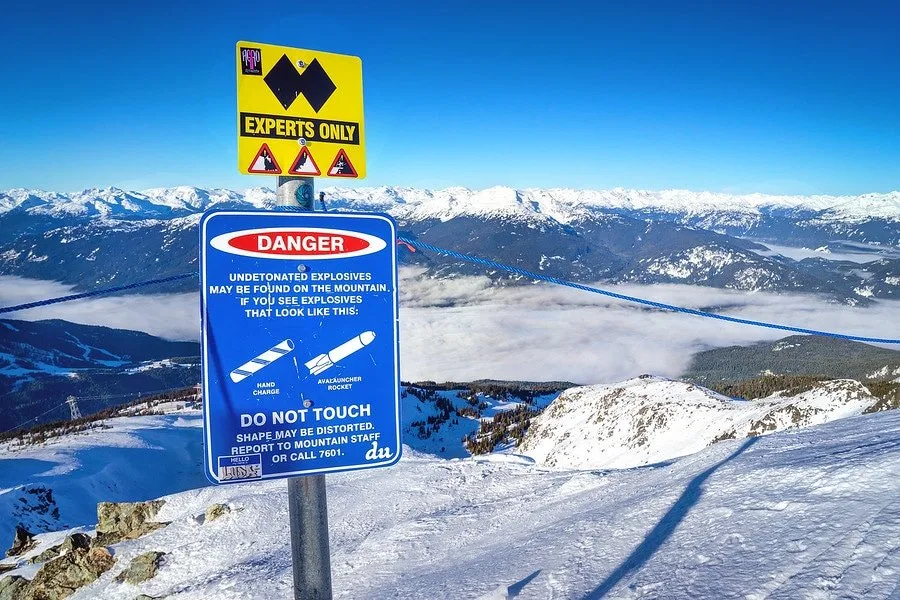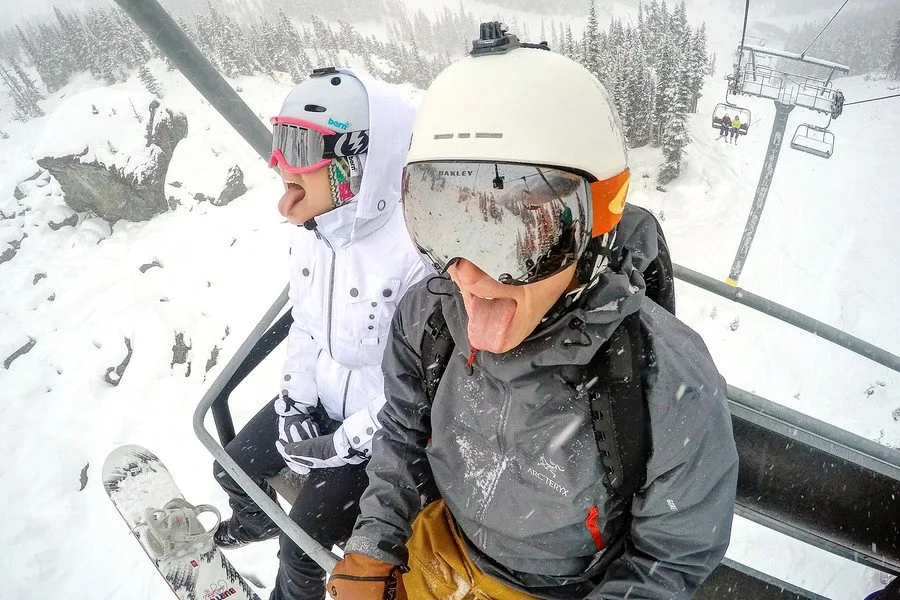 Whistler-Blackcomb Ski Resort
Whistler-Blackcomb is the largest ski resort in North America, ranked #1 overall in SKI Magazine's annual reader poll for 2015. With 2 separate mountains, 200+ runs, 39 lifts and 8,000 acres of terrain, it's a skiing & snowboarding paradise.
Especially when you take into account the 38 feet of annual snowfall it receives due to its proximity to the Pacific. Combine that with 3 glaciers, incredible backcountry, and a world-class mountain village — it becomes obvious why readers continue to vote for it year after year.
Would the mountain live up to its famous reputation? I was about to find out.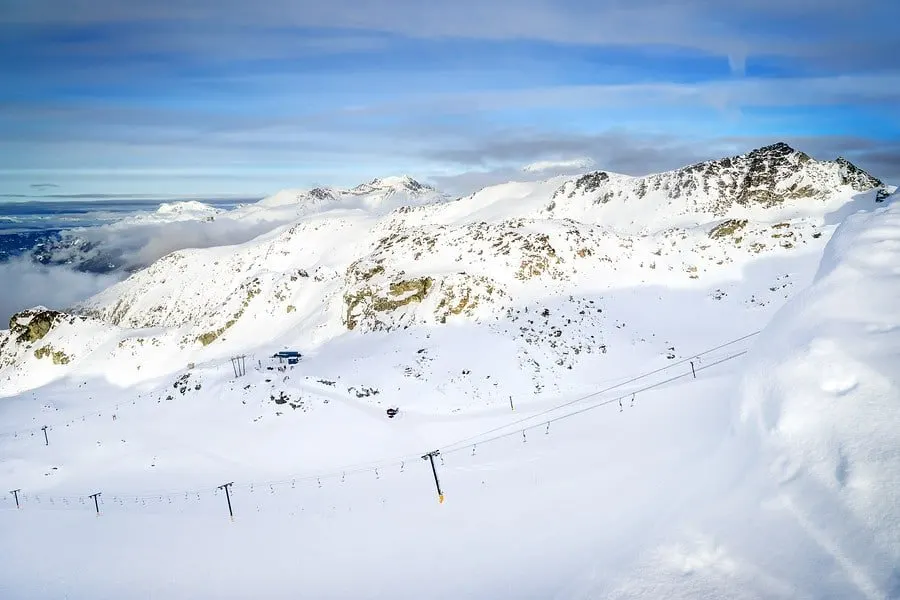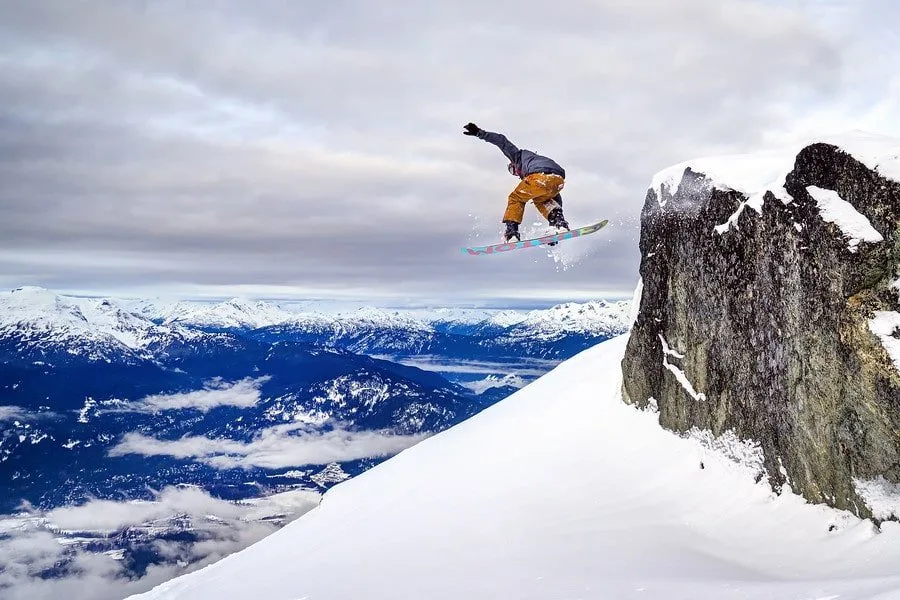 Riding Above The Clouds
Weather conditions at Whistler can be deceiving. While it may appear dark & gloomy in the valley, once you rise above the clouds it might be a perfect blue-bird day. You never really know until you see for yourself.
I spent 7 days on the mountain over the course of 2 weeks up in Whistler. Most of that time was riding the high ridges, bowls, and glades on Blackcomb Mountain. Places with names like Hortsman Glacier, Secret Bowl, and the 7th Heaven Everglades.
The sheer amount of terrain to explore is difficult to grasp.
A few days is not enough time to experience everything, hell I rode for a week and didn't see it all. I fully understand why so many people from around the world decide to become ski bums here… I almost got sucked in too!
The thought of spending all winter on these mountains was tempting.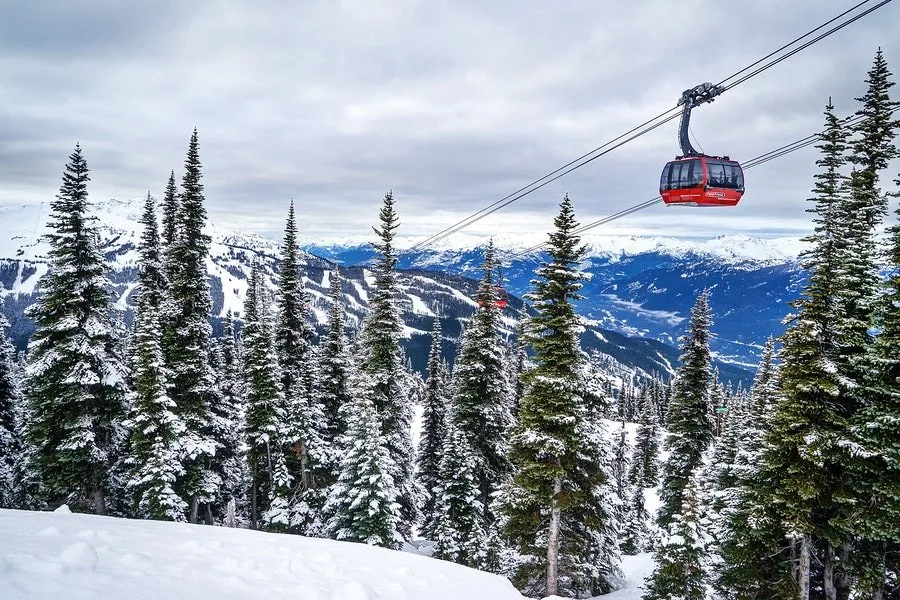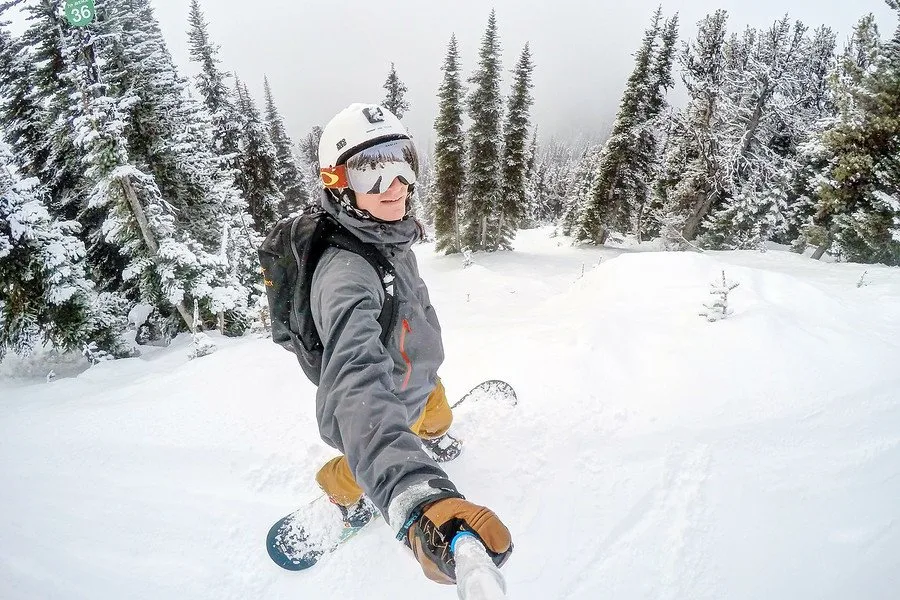 Outstanding Terrain
I grew up skiing and snowboarding in the White Mountains of New Hampshire, eventually moving to Montana's Rocky Mountains in college. So it has been a long-time passion of mine — floating through trees in deep powder, speeding down fast groomers, dropping into open bowls, or launching over small cliffs.
Whistler has everything you could possibly want. I couldn't believe the type of runs you have lift access to! Steep chutes and heavenly bowls all around. In Montana you'd be forced to hike for this stuff.
Here it was only a short stroll away from the lift…
Another marvel is Whistler-Blackcomb's Peak 2 Peak gondola, which takes you between the mountains on a 3 mile journey over dizzying heights of 1400 feet.
This remarkable lift holds multiple records — a scenic adventure all by itself.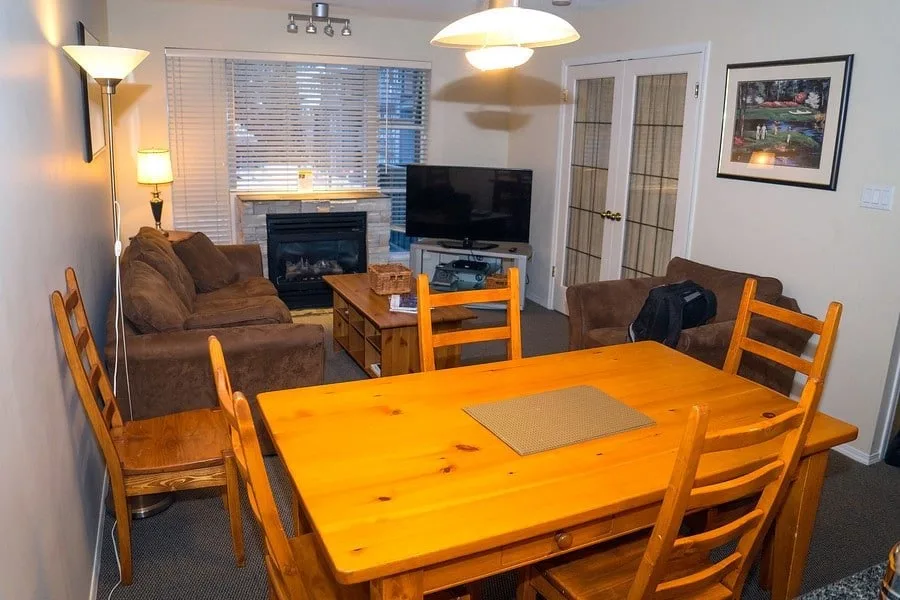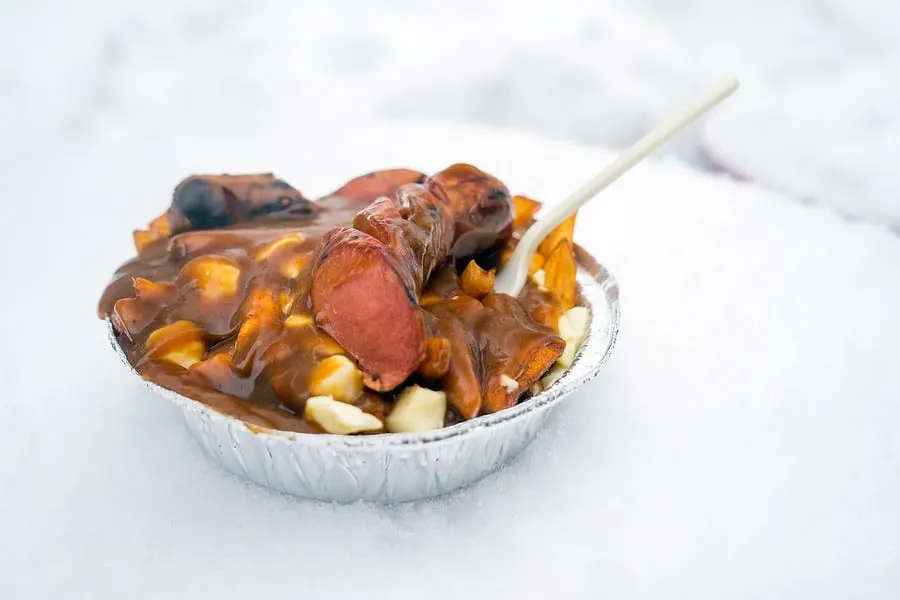 Whistler Village
A good ski town vibe is the heart of a great mountain. Whistler Village is modern and fun, with plenty of activities to keep you busy off the slopes.
Where To Eat
For a quick and unhealthy (yet delicious!) lunch, stuff yourself with a hearty plate of Canadian poutine made of cheese curds, gravy, and fries at Zogs Dogs. Head to Merlins Bar & Grill at the base of Blackcomb for the best Après-ski experience in town. For a proper dinner, you can't go wrong with the Bearfoot Bistro. Make sure to chug vodka in their ice room!
Accommodation
Hotels in Whistler can be expensive, but you might get lucky renting a condo with FlipKey like we did. High rollers tend to stay at the beautiful Fairmont Hotel, and you'll find ski bums on a budget at the HI Hostel a few minutes down the road.
Other Activities
Along with snowboarding in Whistler, we also went snowmobiling with The Adventure Group, dogsledding with Blackcomb Dog Sled, and took a scenic helicopter tour with Blackcomb Aviation. Check out clips from these adventures in my video below.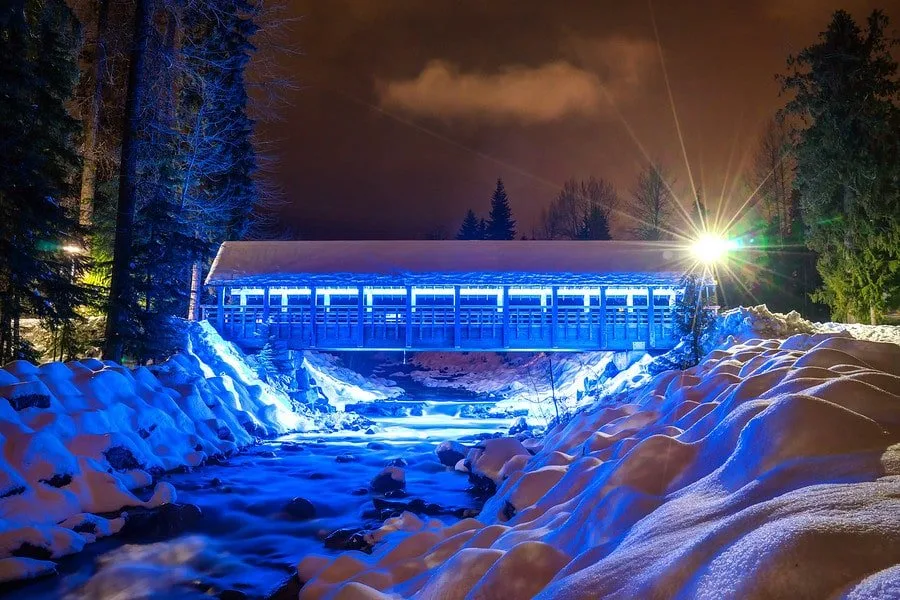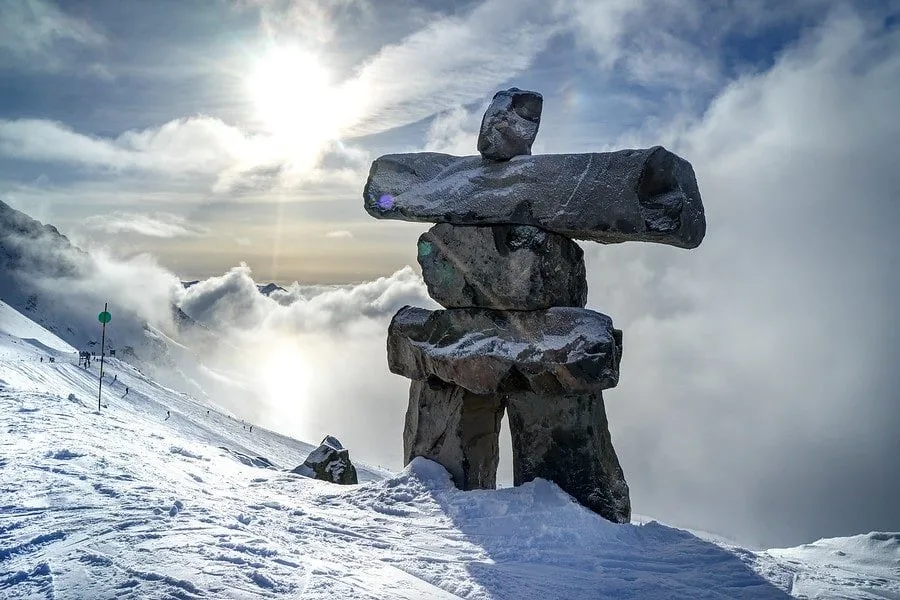 Snowboarding Whistler
It's always been a dream of mine to go snowboarding at Whistler-Blackcomb in BC, and it certainly lived up to the hype. With an almost unlimited choice of terrain for all skill levels, generous gifts from the powder gods, and a vibrant ski-town, Canada's most famous ski resort is famous for a reason. ★
Watch Video:

LifeProof Winter Bucket List




Subscribe to my YouTube Channel for new Adventure Travel Videos!

(Click to watch LifeProof Winter Bucket List – Whistler on YouTube)

[su_box title="Travel Planning Resources For Canada" style="noise" box_color="#333333″ title_color="#FFFFFF" radius="3″ class="resource-box"]
Location: Whistler, BC, Canada
Accommodation: FlipKey Vacation Rentals
Packing Guide
Check out my travel gear guide to help you start packing for your trip. Pick up a travel backpack, camera gear, and other useful travel accessories.
Book Your Flight
Find cheap flights on Skyscanner. This is my favorite search engine to find deals on airlines. Also make sure to read how I find the cheapest flights.
Rent A Car
Discover Cars is a great site for comparing car prices to find the best deal. They search both local & international rental companies.
Book Accommodation
Booking.com is my favorite hotel search engine. Or rent apartments from locals on Airbnb. Read more about how I book cheap hotels online.
Protect Your Trip
Don't forget travel insurance! I'm a big fan of World Nomads for short-term trips. Protect yourself from possible injury & theft abroad. Read more about why you should always carry travel insurance.
[/su_box]
Enjoy This Post? Pin It!
[su_row class=""]
[su_column size="1/2″ center="no" class=""]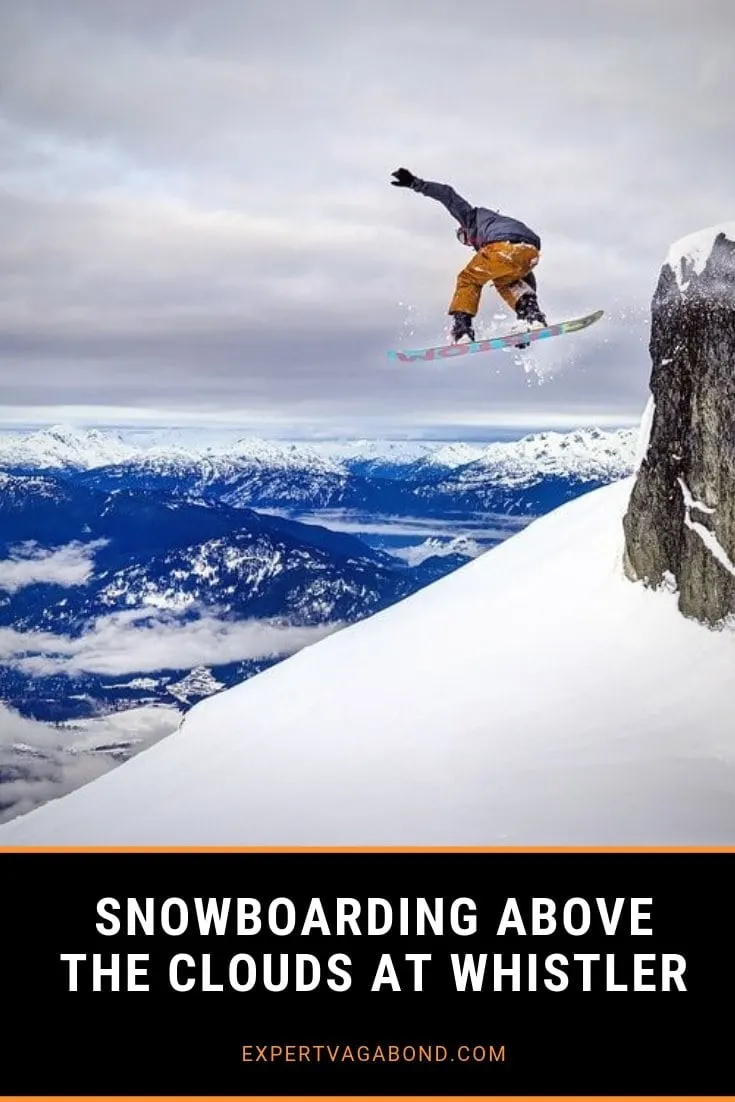 [/su_column]
[su_column size="1/2″ center="no" class=""]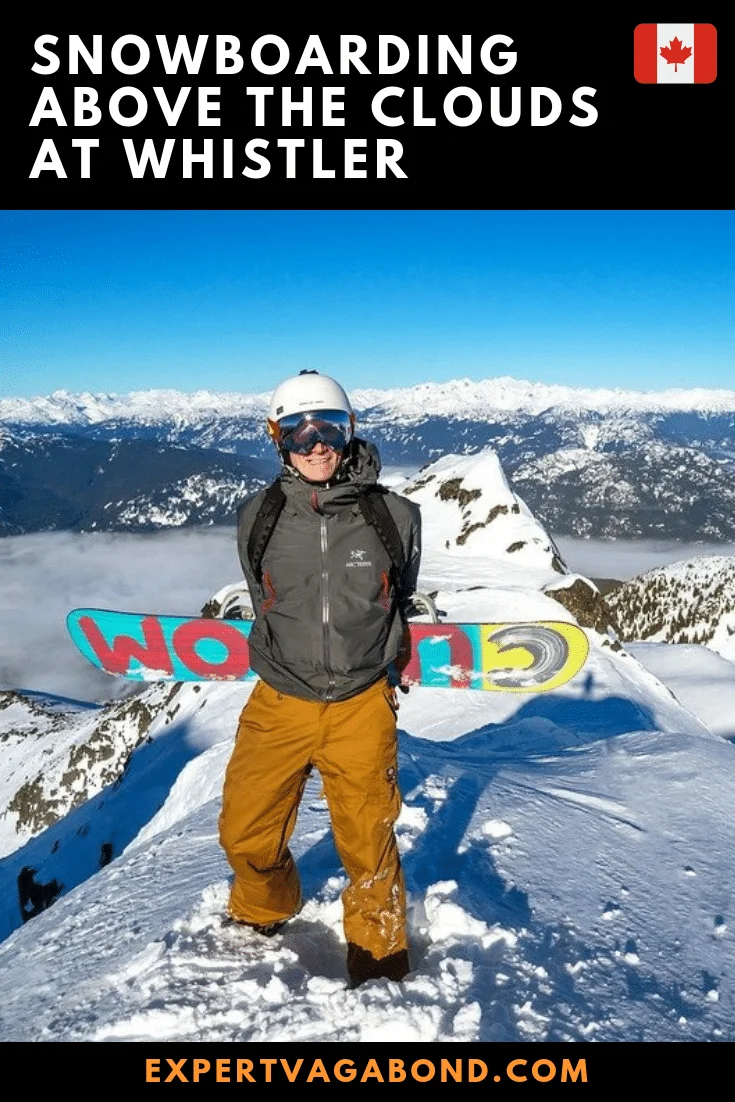 [/su_column]
[/su_row]
READ MORE CANADA TRAVEL TIPS
I hope you enjoyed my guide on Vancouver Island! Hopefully you found it useful. Here are a few more wanderlust-inducing articles that I recommend you read next:
Do you ski or snowboard? Ever been to Whistler?