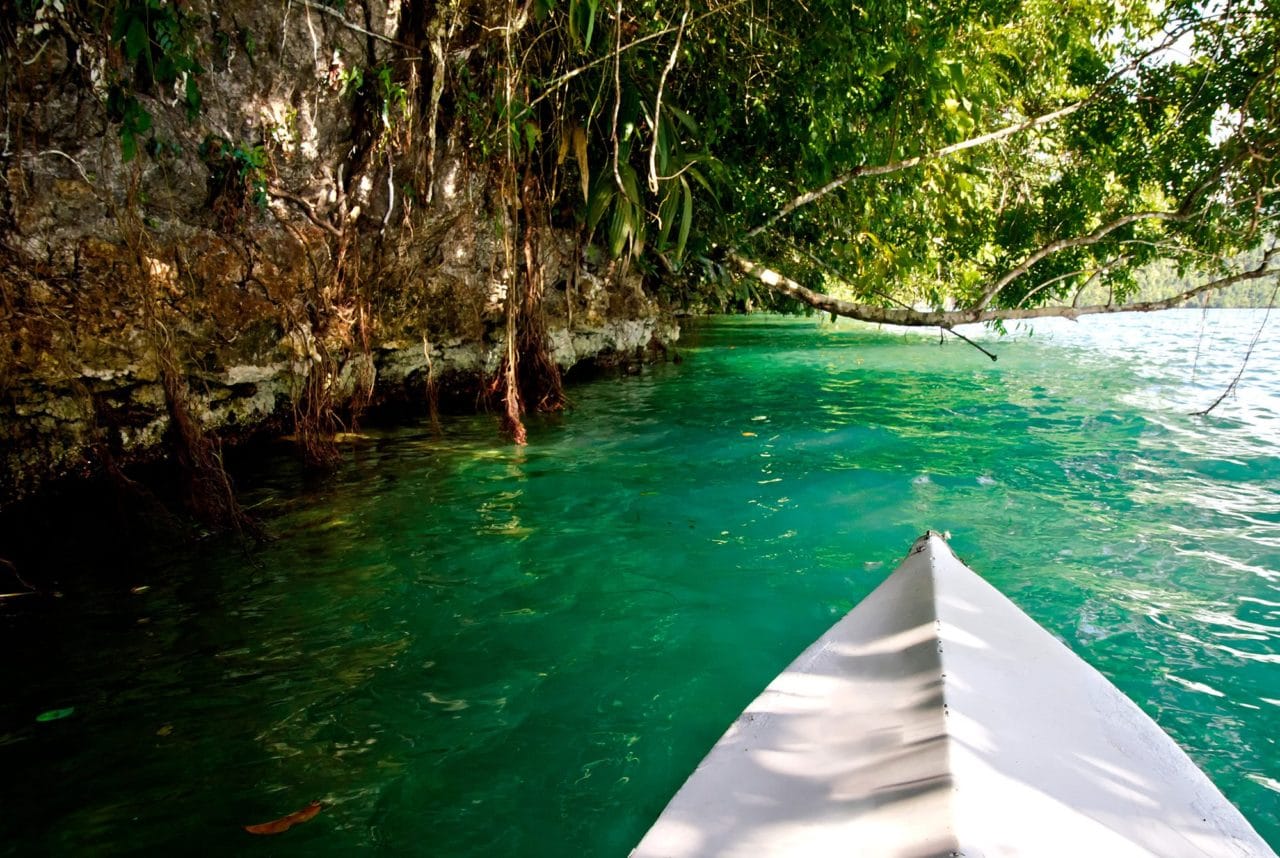 The Río Dulce is a large blue-green river that flows out of Guatemala into the ocean. Small communities of native Maya live simple lives alongside it in the jungle. Three hundred foot high cliffs tower above the river on either side.
Some local kids decided to race me on the river.
I felt like getting a little exercise and found out it's possible to rent a kayak up the river a bit at a place called Finca Tatin and head down through the jungle canyon out to the ocean. I hired a water taxi from the town of Livingston to take me there. Finca Tatin is a hostel/campsite along the river in the middle of the jungle.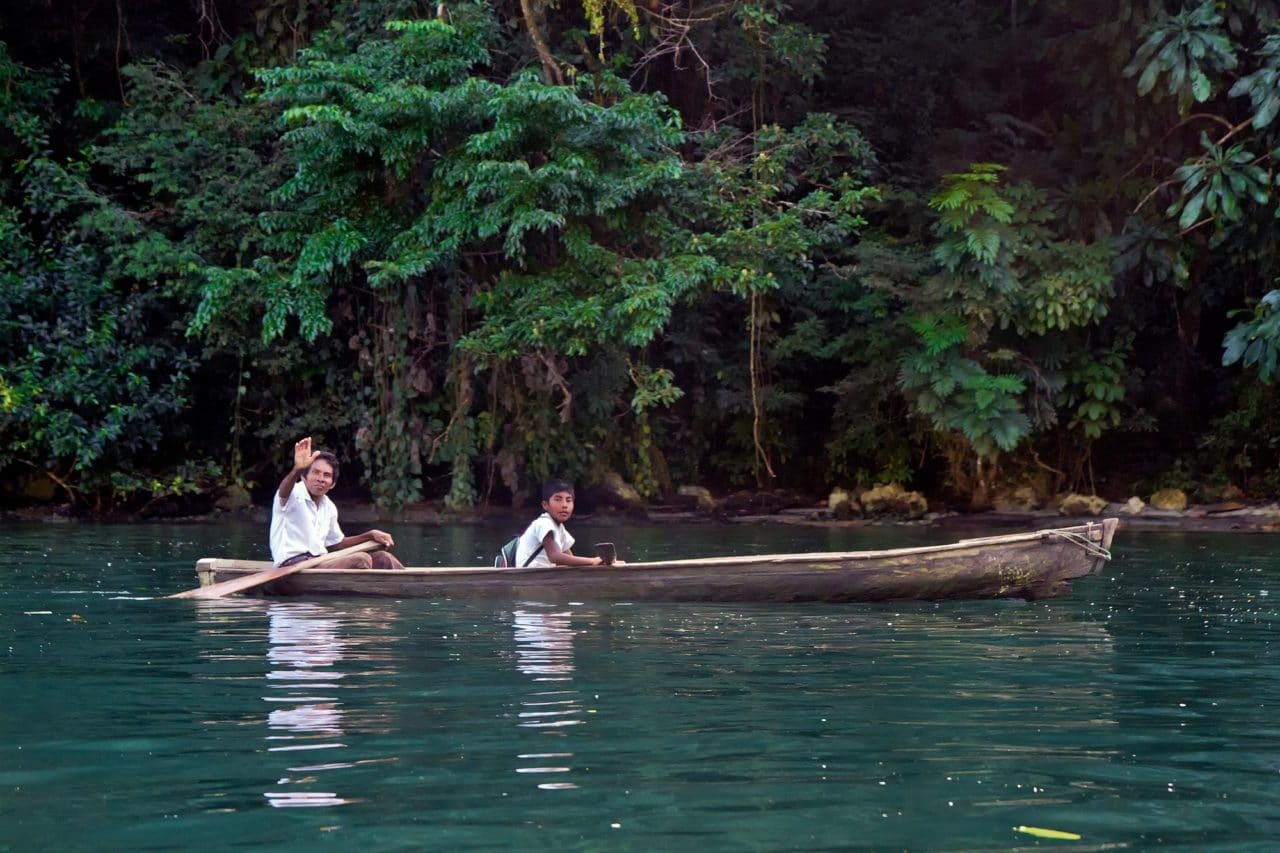 After securing my craft, I made my way out onto the water. I passed many people traveling by Cayucos, the local dugout canoe. Some were fishing the river with nets, others seemed to be heading from their homes into town.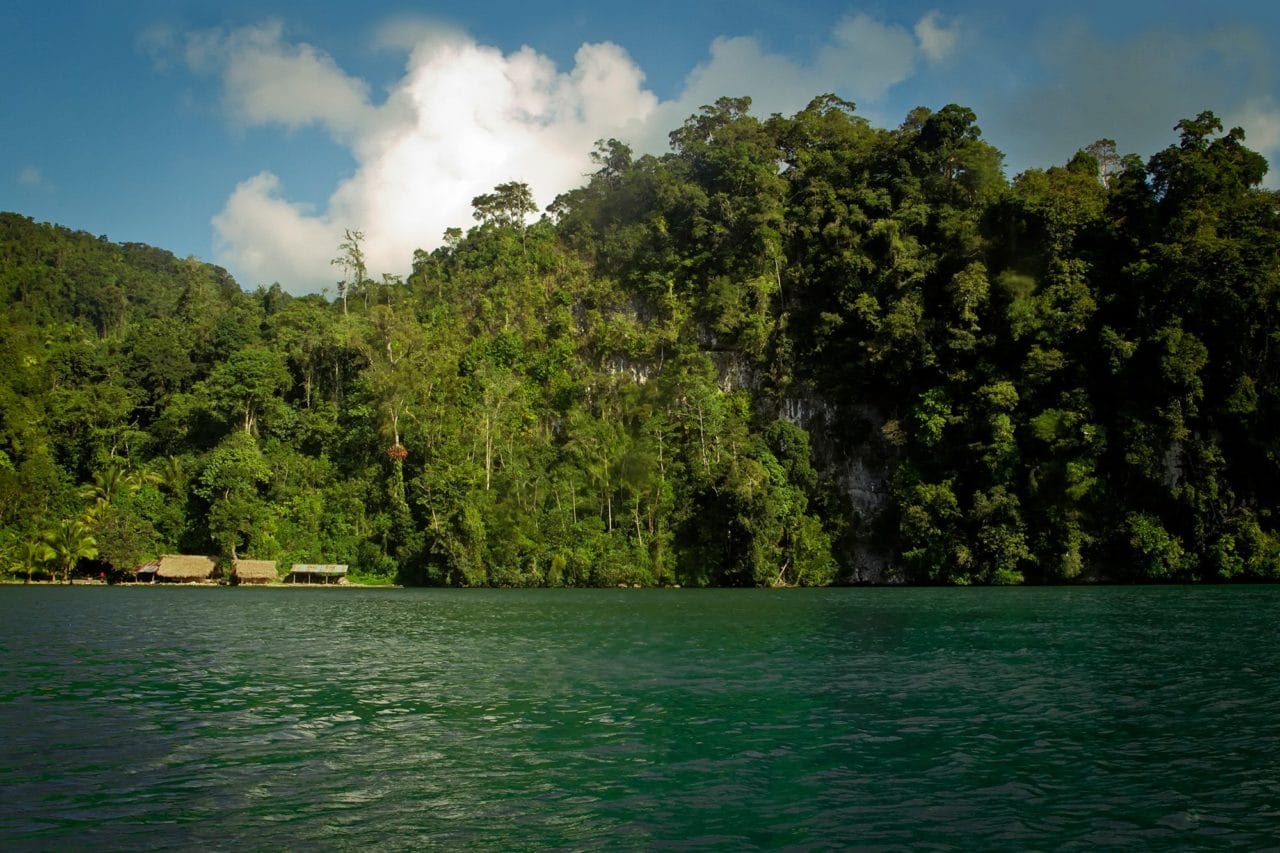 Soon I entered the impressive Río Dulce canyon. The high cliffs were covered in thick green jungle, with small local homes scattered along the river's edge. The area was full of life: fish jumping, cranes and pelicans flying overhead, I even saw a brightly colored river crab scurry away from me on some rocks.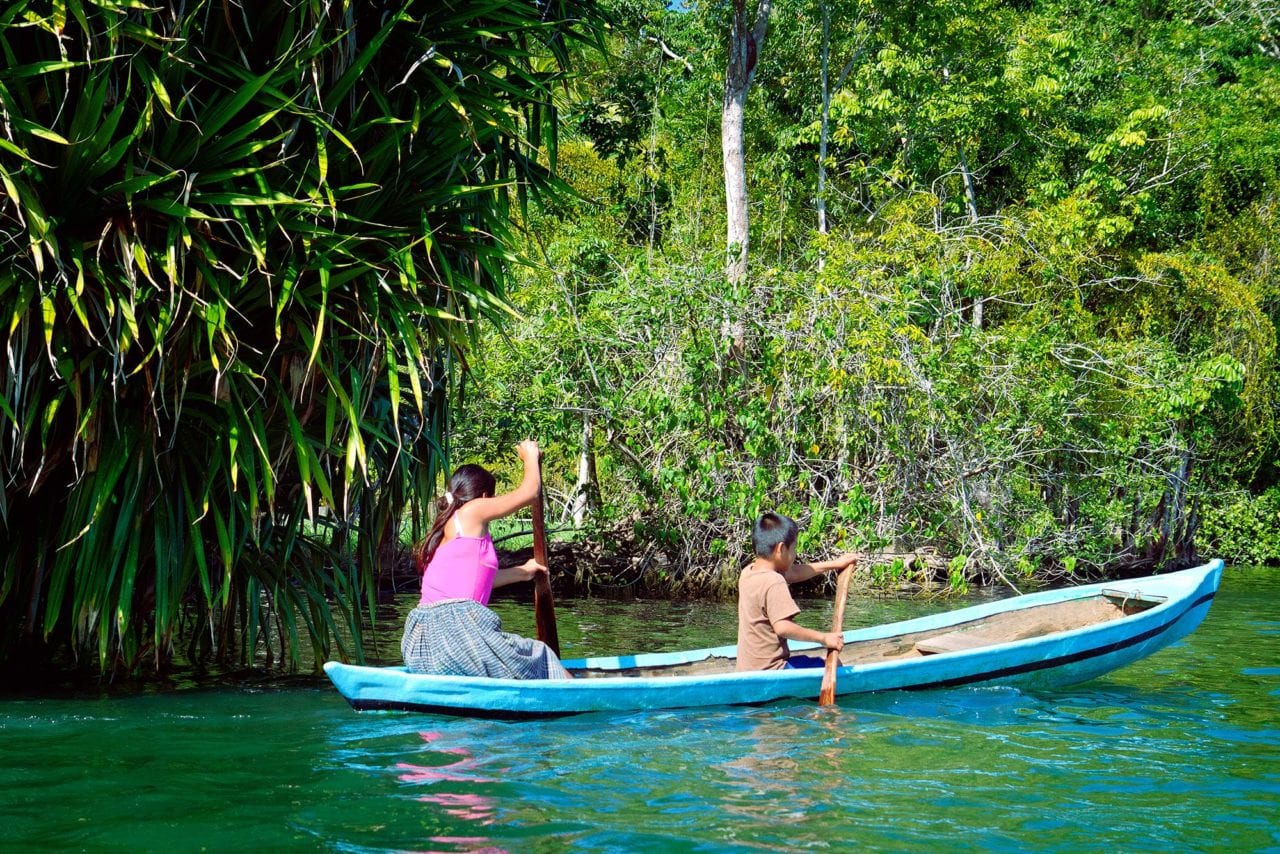 Further down, some local kids decided to race me on the river. Me in my kayak, them in their wooden canoe. It was a brother & sister team. The race was close, but my kayak and I ended up winning.
I waved goodbye to them and tried to pick up my pace as the sun began to drop. Kayaking in the busy boat lane by the mouth of the river at dusk wouldn't be very smart. I needed to get back to Livingston before nightfall.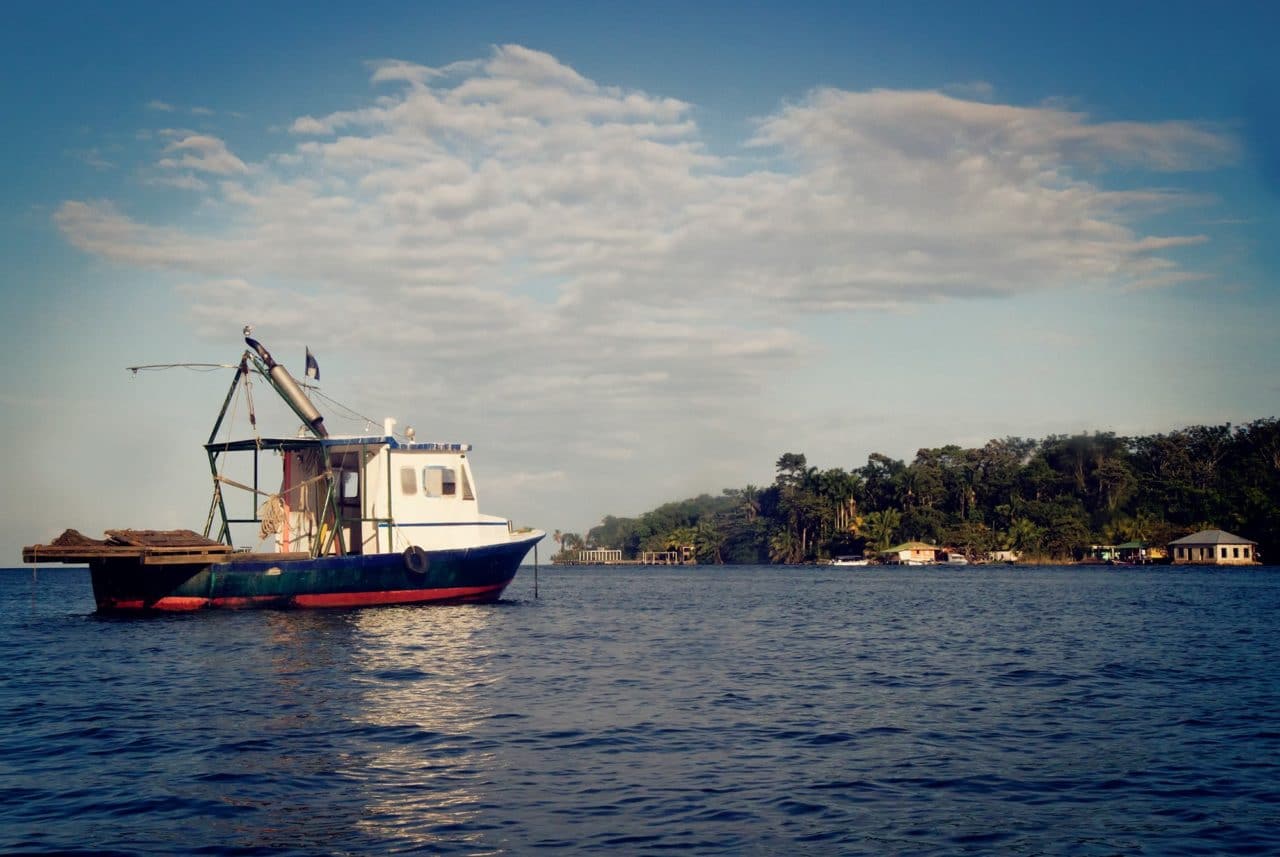 I finally rounded the last bend of the Río Dulce before it empties out into the sea. The waves from the ocean were getting funneled into the mouth of the river, which made for some tricky paddling. This wasn't exactly an ocean-going kayak I was in, and tipping with all my camera gear would not have been fun.
But I managed to keep it up past the worst of the waves and maneuver it through the fleet of fishing boats and into Livingston's harbor. Thus my interesting day of exercise came to an end.
Specific Details & Tips
Location: Livingston, Guatemala
Company: Finca Tatin
Cost: $60 Quetzales ($7.65 US) Kayak Rental
Difficulty: Moderate
Tips: Don't bring too much stuff with you, there is no storage space in the kayak. Except for on your legs. A dry-bag is recommended too. They are not modern kayaks.
READ NEXT: Learning Spanish in Guatemala