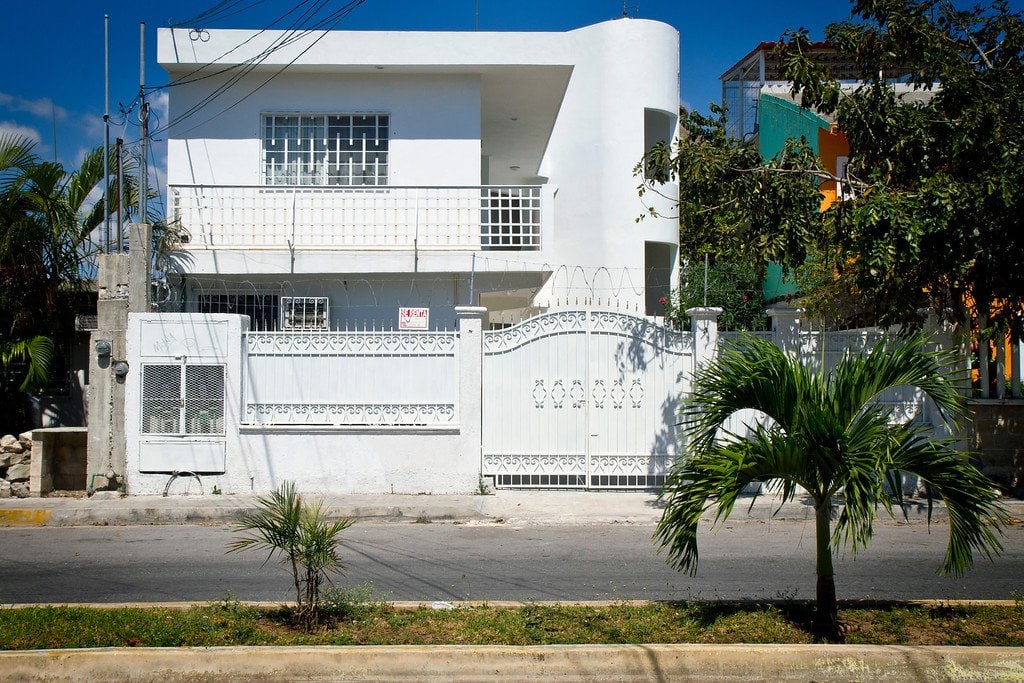 Playa del Carmen, Mexico
I've spent the last year living in Playa del Carmen, Mexico. My first cheap apartment near the beach only cost $500 a month. This is how I found it.
Playa del Carmen is a laid-back beach town located in Mexico's Yucatan Peninsula. It's a favorite spot for backpackers and expatriates from around over the world.
Digital nomads like myself like to base themselves here for a few months to get work done. There are a lot of benefits that come with living in Playa del Carmen.
Tasty cheap food, inexpensive housing, good public transportation, and white sand beaches make it ideal. Not to mention modern conveniences like fast internet, decent nightlife, and Walmart.
But there are all kinds of fun things to do nearby as well.
You can explore ancient Mayan ruins, go snorkeling with sea turtles, scuba dive underground cenotes, and more.
READ MORE: Where To Stay In Playa del Carmen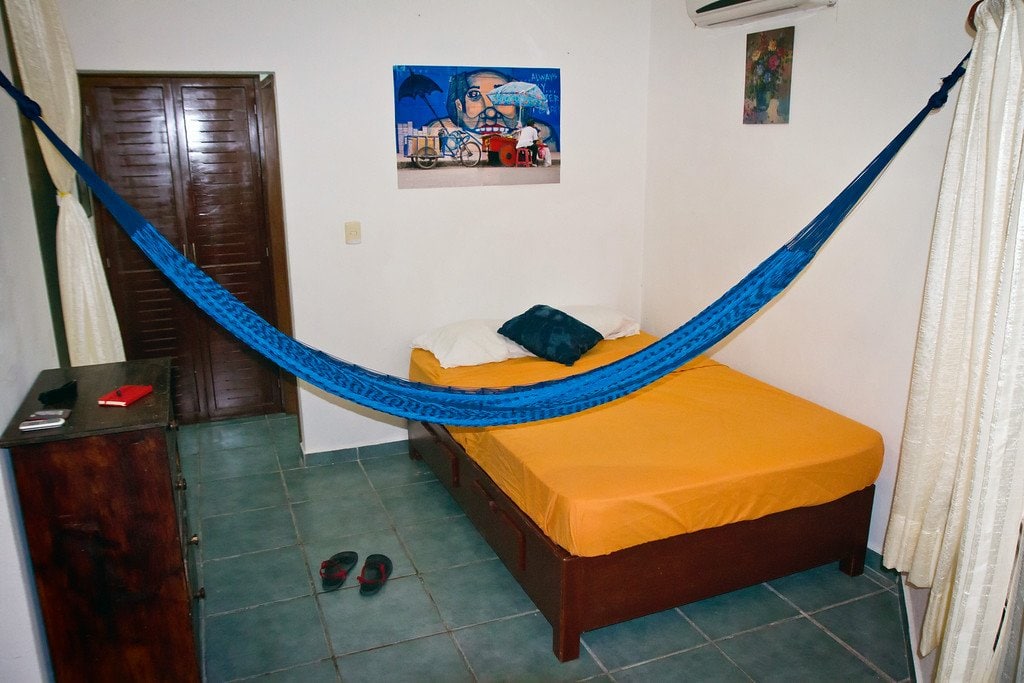 Searching For An Apartment
After arriving in Playa del Carmen, I recommend staying in a hostel or cheap guesthouse to use as a base while you search for an apartment.
I began by reading this helpful post from Wandering Earl, and then asked locals for advice using the Playa del Carmen CouchSurfing forum and a Playa del Carmen Facebook Group.
What did I want my apartment to include?
It needed to be furnished, including a kitchen, hot water, and be somewhat secure. Air-conditioning would be nice too. I also wanted to be able to walk to the beach. Wireless internet was an absolute must.
I didn't care if it was fancy or not. Just basic & clean would be fine with me. The budget I set for myself was $500 per month.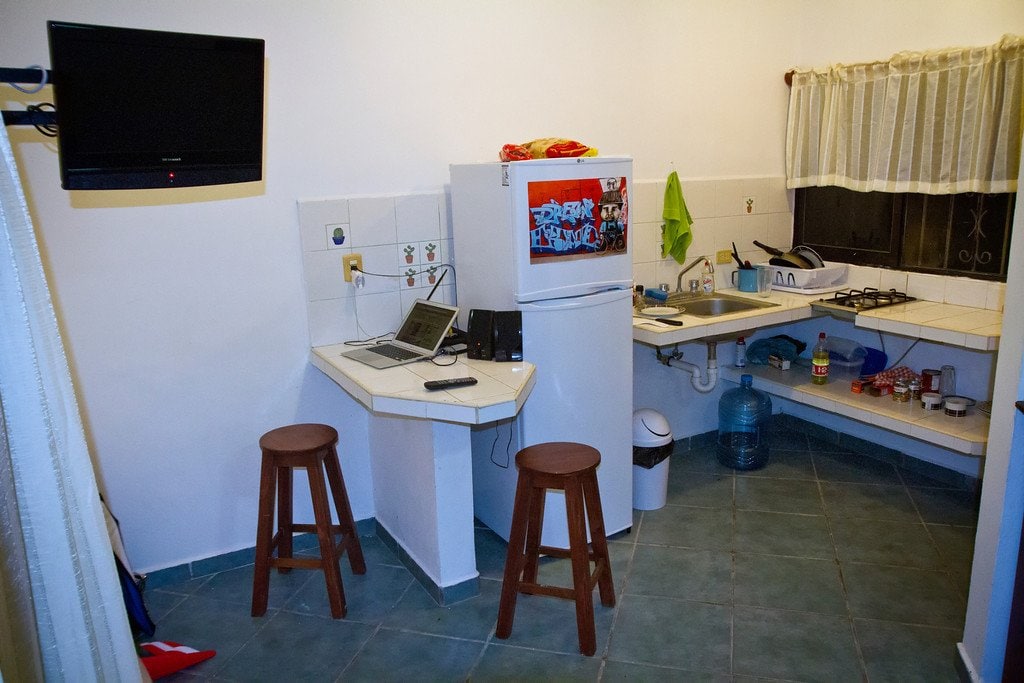 No Luck At First…
Walking around town looking for Se Renta signs didn't yield much. There were plenty of signs out there, but after calling I was told the building was full. Or the price was out of my range.
Unfortunately, it was still high-season (November – March). I'd need to narrow my search down to apartments that were actually available and would meet my budget.
Time to hit the internet.
Now I'd been traveling in Central America for over a year so my Spanish was decent. But good Spanish isn't a requirement, because Google Translate will give you a pretty good idea what they're offering & for how much.
Some of the landlords speak English, others don't. So when you call, just ask a friendly staff member at your hostel to do the talking for you. I recommend offering to buy a few cervezas for their trouble!
Local Classified Websites
Both include local apartment listings with photos, details, and prices.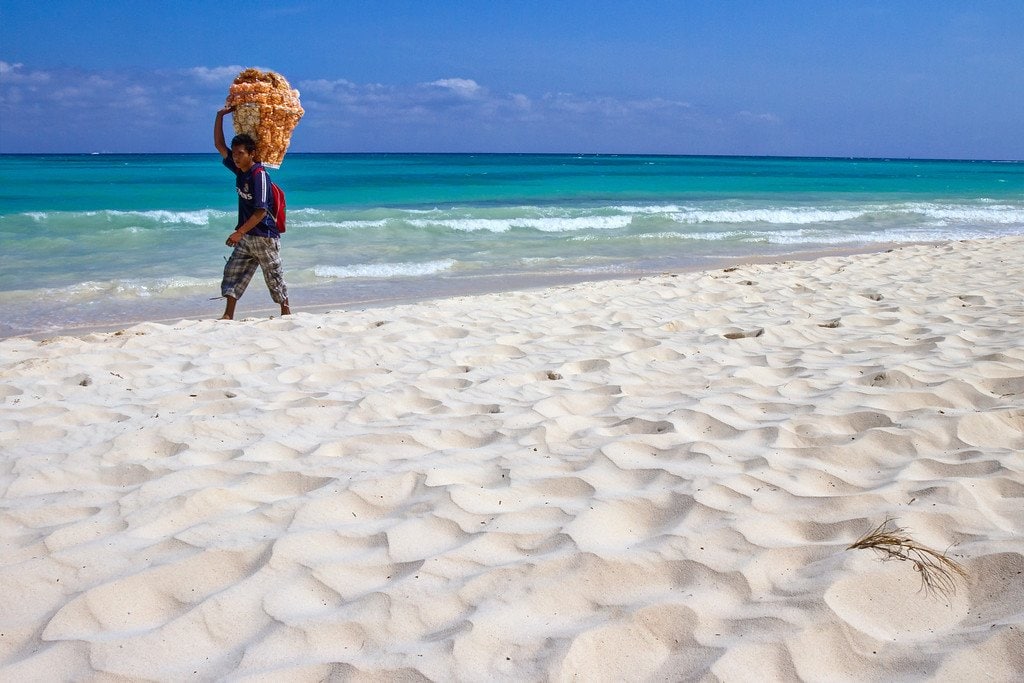 My Apartment In Playa Del Carmen
Using these websites I found my ideal studio apartment for only $500 a month! It was located close to the city center in a local Mayan neighborhood.
Just a 5-minute ride by city bus or Colectivo to get into town, and only two blocks from a beautiful (uncrowded, tops-optional) beach.
My apartment included an air conditioner, ceiling fan, cable TV, fridge, hot water shower, gas cooker, kitchen utensils, WiFi, and a secure gate out front. Electricity was extra, but it didn't cost much as I rarely used A/C.
There was also a pair of hammock-hooks built into the wall! Hammock not included — that I picked up on my own. Laundry service was available across the street for a couple bucks.
It was exactly what I wanted.
Nicer one bedroom apartments in the center of town run $800-$1000 USD.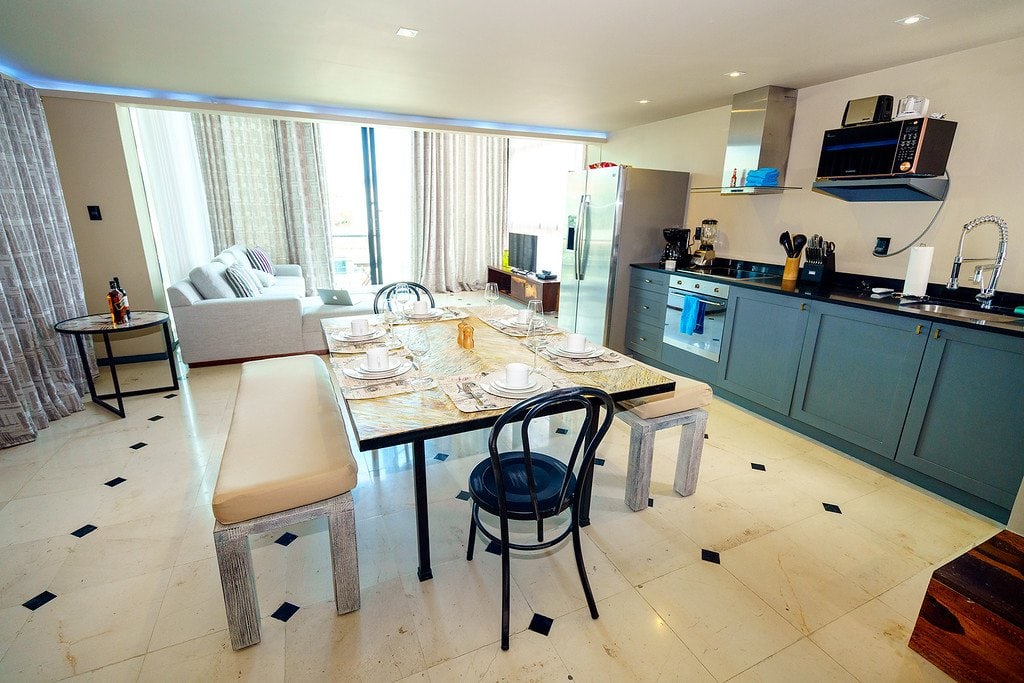 Rental Resources In Playa
Playa del Carmen has recently become a popular town for expats from the United States, Canada, and Italy. Here are some additional resources to help you find an apartment in Playa.
If you want a company to help you find an apartment, make sure to visit my friends over at Bric Rentals. They offer short or long-term vacation rentals for any budget. ★
Travel Planning Resources for Playa del Carmen
READ MORE MEXICO TRAVEL TIPS
I hope you enjoyed my guide on how to find cheap apartments in Playa Del Carmen! Hopefully you found it useful. Here are a few more wanderlust-inducing articles that I recommend you read next:
Do you have any cheap apartment hunting tips?