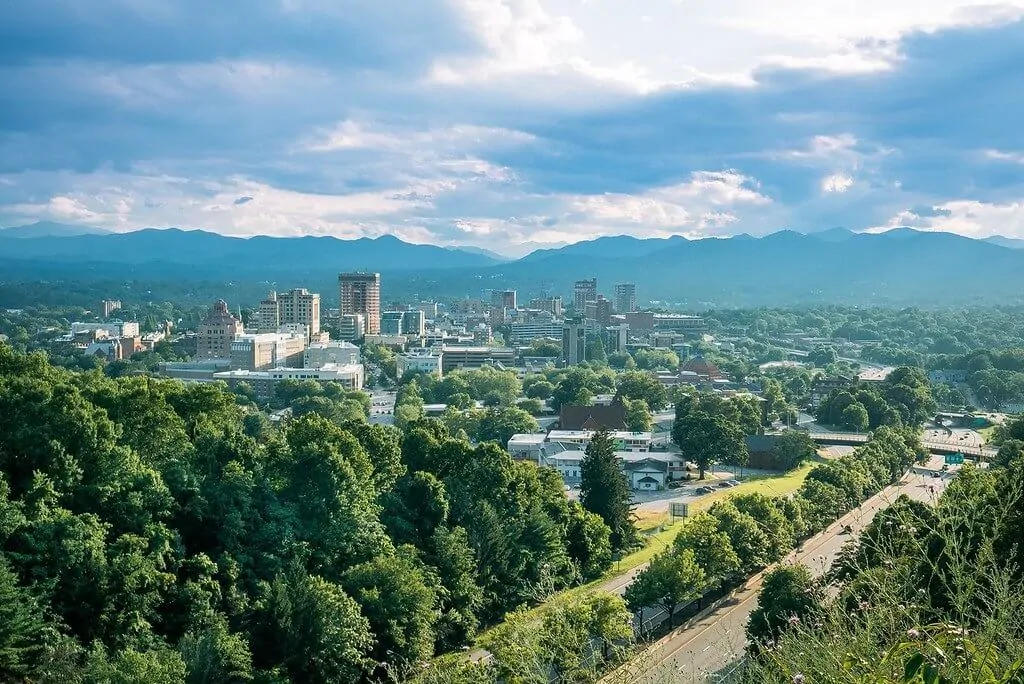 Asheville, North Carolina
Asheville has to be one of the coolest small cities on the American East Coast, with a relaxed bohemian vibe and adventurous spirit. Here are some fun things to do there!
Located in North Carolina's scenic Blue Ridge Mountains, Asheville has a unique mix of hipster coffee shops, award-winning restaurants, outdoor activities, and more breweries per capita than anywhere else in the US.
After hearing about Asheville for years, whether from friends, or the Obama's visiting on vacation — it was time to learn what all the fuss was about.
There are many quirky, unique, unusual, and secret spots to discover in Asheville!
Asheville was rated the #1 US travel destination by Lonely Planet, and for some reason everyone thinks Asheville is super cool.
After 4-days visiting Asheville with my wife Anna in partnership with Explore Asheville Tourism, I totally get it now. We had a fantastic time!
In this short travel guide, I wanted to recommend a few fun and unusual things to do in Asheville, no matter what kind of stuff you're into.
My Asheville itinerary is completely free! I've worked hard putting it together for you. If you find it useful, please use my affiliate links when you book hotels, rental cars or activities. I'll get paid a small commission, at no extra cost to you! Thanks.
Asheville Highlights Map
HOW TO USE THIS MAP: Above you'll find a map of highlights in Asheville, North Carolina. Click on the top left of the map to find separate layers marking the route and points of interest. You can hide and show different layers, or click icons on the map to see the names of places I mention in this travel guide. "Star" the map to save it to your own Google Maps, or open the map in a new window for a larger version. Enjoy!
Best Things To Do In Asheville 2022
1. Check Out Asheville's Street Art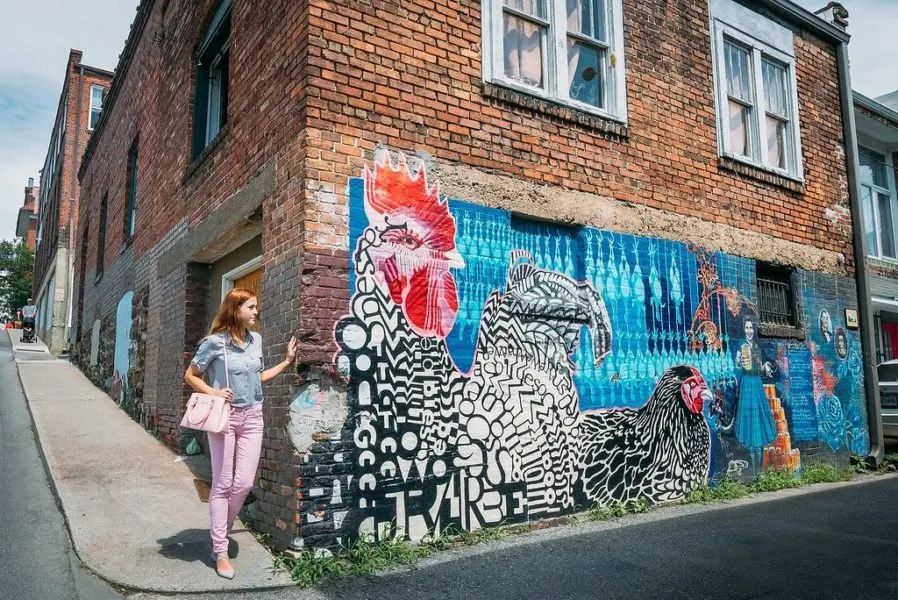 Asheville is known for its art scene, and you'll quickly understand why. There's fun street art all over the place, like colorful murals painted on the side of buildings & under bridges, depicting the city's history.
My favorite was probably "Chicken Alley" by Molly Must, which you can find on Carolina Lane & Woodfin Street. Two giant chickens watch over the alley, a place that used to feature actual chickens in the past.
Right down the street from Chicken Alley you'll see some "tiny houses" built into a brick wall. I also recommend stopping by the Flat Iron Sculpture downtown, created by local artist Reed Todd.
One of the best ways to experience the city fully is by exploring on foot. With about 87,000 residents, Asheville isn't huge. But it's not too small either.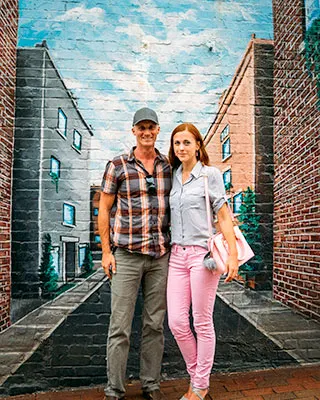 Asheville Scavenger Hunt!
Discover Asheville on a smartphone guided walking tour. Explore rich history, art, monuments and other hidden gems.
2. Drink Some Craft Beer!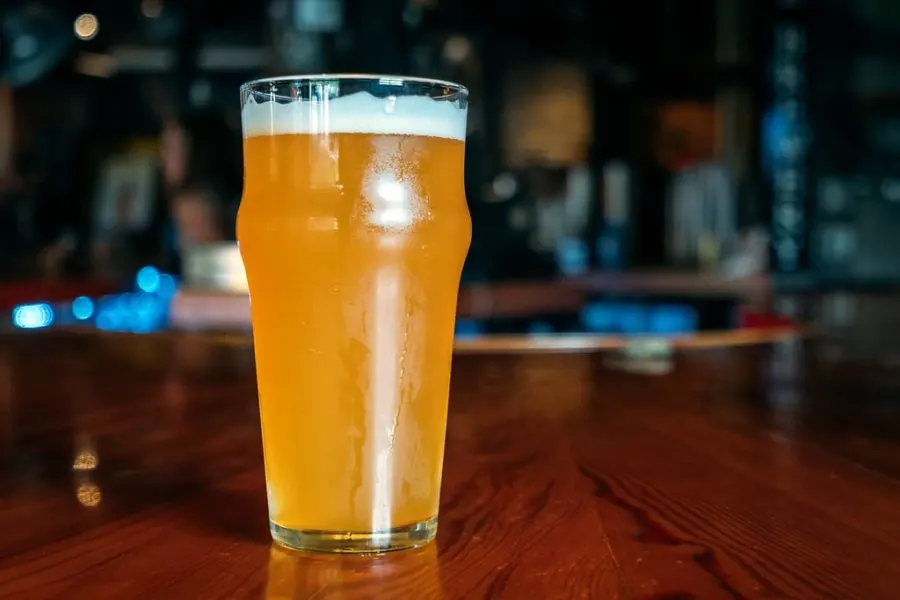 Asheville is known as "Beer City USA". Because with 26 different craft breweries in the city, and another 60 nearby, beer lovers won't want to leave.
Some of the most popular in town are Green Man, Catawba, Wicked Weed, and Lexington Avenue Brewery.
About 100 local beers can be enjoyed in Asheville, and each brewery has its own unique character. From strong hoppy IPAs to dark stouts, to fruity raspberry ales, you're bound to find something you'll love.
On top of the incredible beer scene, the city is also "steeped" in tea culture.
Check out Dobra Tea, afternoon tea at Biltmore, and The Herbiary.
3. Float The French Broad River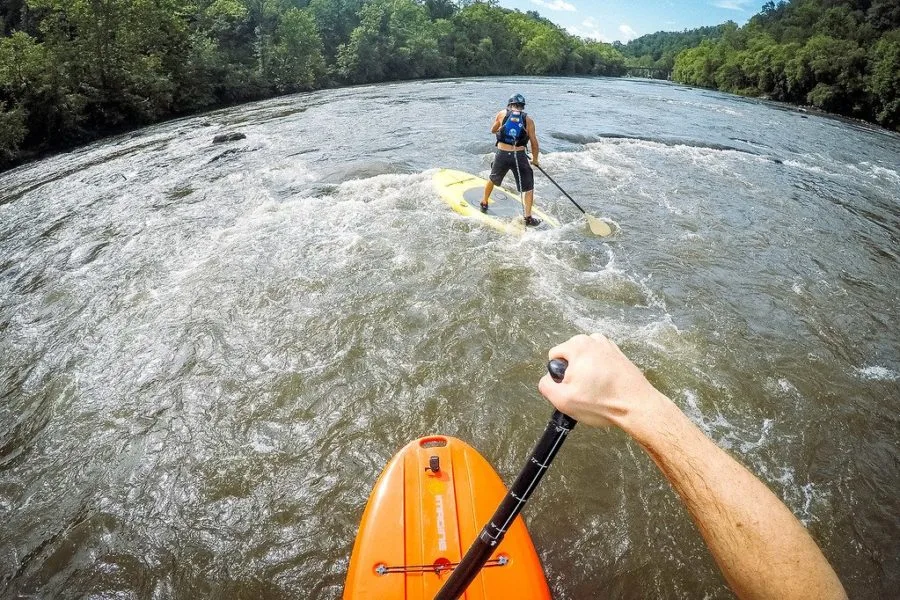 The French Broad River winds its way past Asheville, providing a natural space for all kinds of outdoor activities & adventures.
You have your obvious river sports like whitewater kayaking and inner-tube floating, but there are some lesser-known activities here too, like "bellyaking" and whitewater SUP.
Bellyaking was actually invented in Asheville — it's a face first kayak-type ride using special "paddle gloves" to maneuver through the rapids.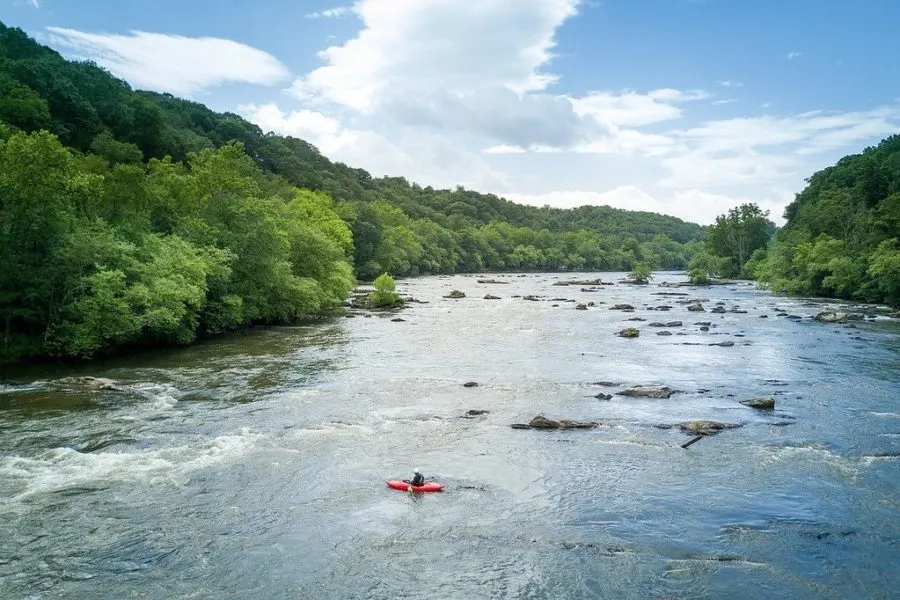 I decided to try some whitewater SUP (Stand Up Paddleboarding) for the first time with Wai Mauna SUP Tours. I fell a few times, but it was still fun!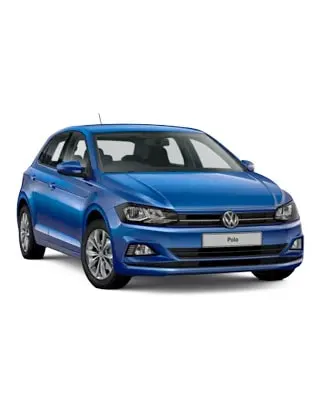 Rent A Car In Asheville
Search both local and international car rental companies to help you find a good deal.
4. Visit The River Arts District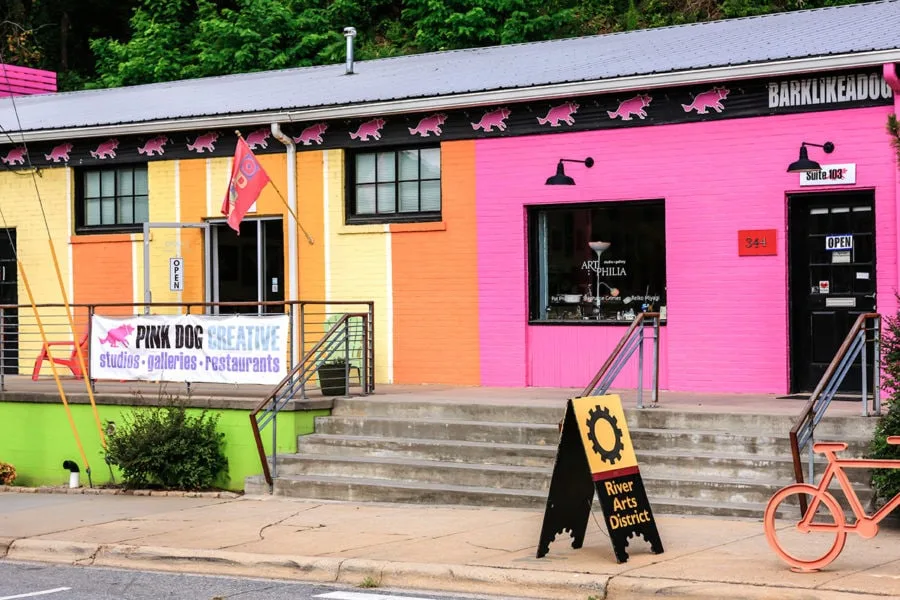 In the 1980s artists began transforming a bunch of old industrial buildings on the French Broad River into studio space.
Now the public can visit these studios as part of "the RAD" Rivers Arts District and browse works from 200 local artists.
They have painting exhibits, photography galleries, jewelry making, all kinds of different art.
The second Saturday of each month hosts art workshops, wine tasting, live music, and more. You can get around using a free trolley that stops at different venues.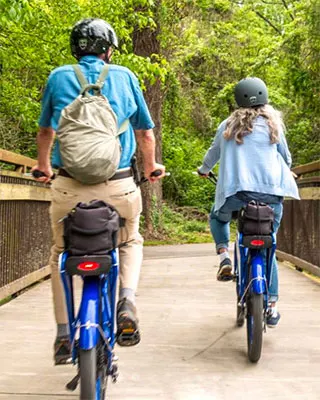 Asheville Electric Bike tour
Experience the lovely city of Asheville on an e-bike tour. See architectural gems, stunning scenery, and hear stories behind Asheville's history.
5. Farm To Table Dining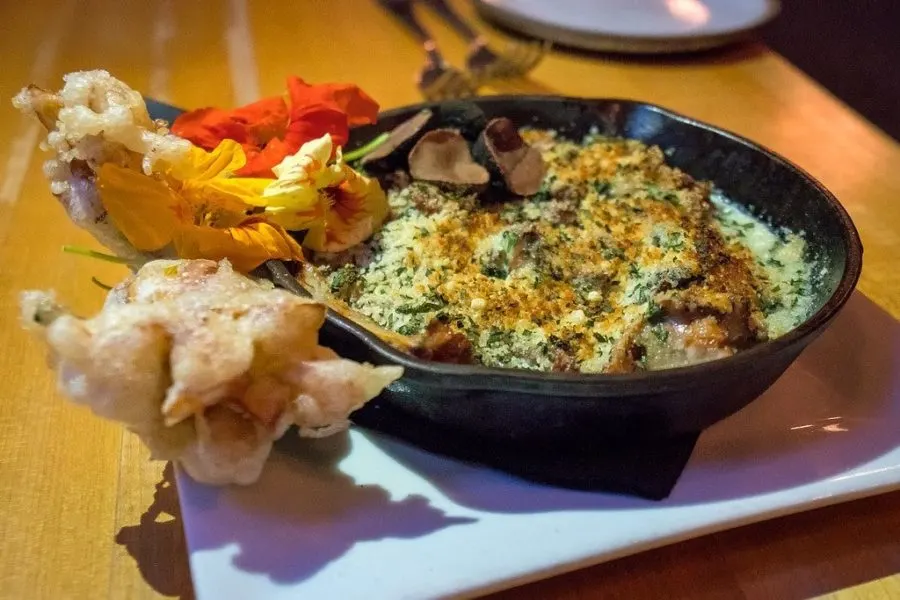 Asheville is home to over 250 restaurants, many serving locally produced meats and veggies while supporting North Carolina's farmers. They've been doing "farm to table" long before it became a cliche.
We obviously couldn't try every restaurant in town with just four days, but my favorite places to eat in Asheville were The Marketplace and Salsas.
French Broad Chocolates is an ice-cream lover's dream too. The line outside is long, but there's a reason for that.
The chocolate ice-cream floats are sooooo good! It was worth the wait.
6. The Biltmore Estate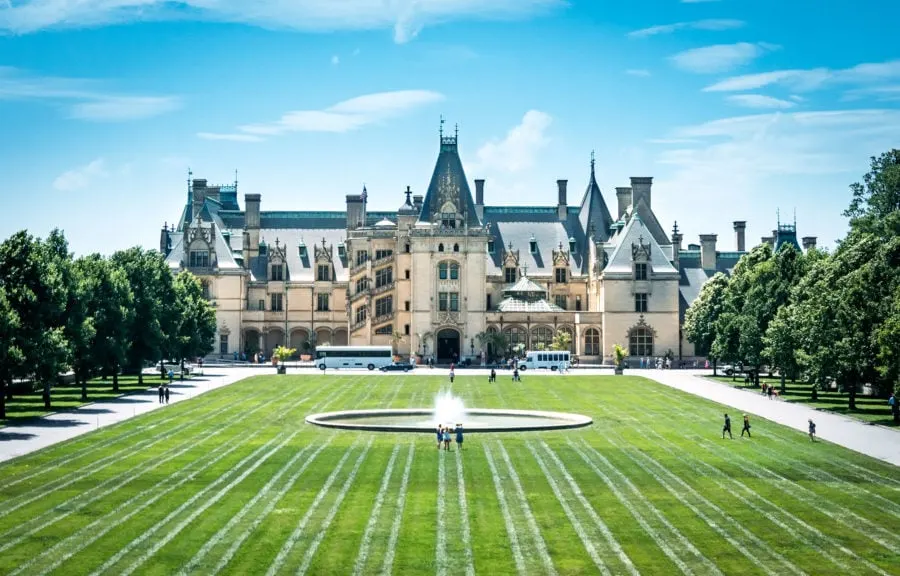 The historic Biltmore Estate is one of the most frequently suggested places to visit in Asheville. George Vanderbilt's gigantic, hundred-year-old property is quite busy all year long.
George, an heir to the Vanderbilt railroad fortune, fell in love with North Carolina and began building his property by late 1889. He decided to create a dream home surrounded by natural forests and productive farms.
This 178,926 square foot mansion sits on 8000 acres, with over 250 rooms, and is America's largest home. The Biltmore holds regular exhibitions too. Tickets cost $70 for adults and $35 for kids with a free audio guide.
George Vanderbilt amassed a library of more than 22,000 books — including over 3,000 he read himself. Gazing at the wall of books in his library was fascinating.
7. Wild Foraging Tours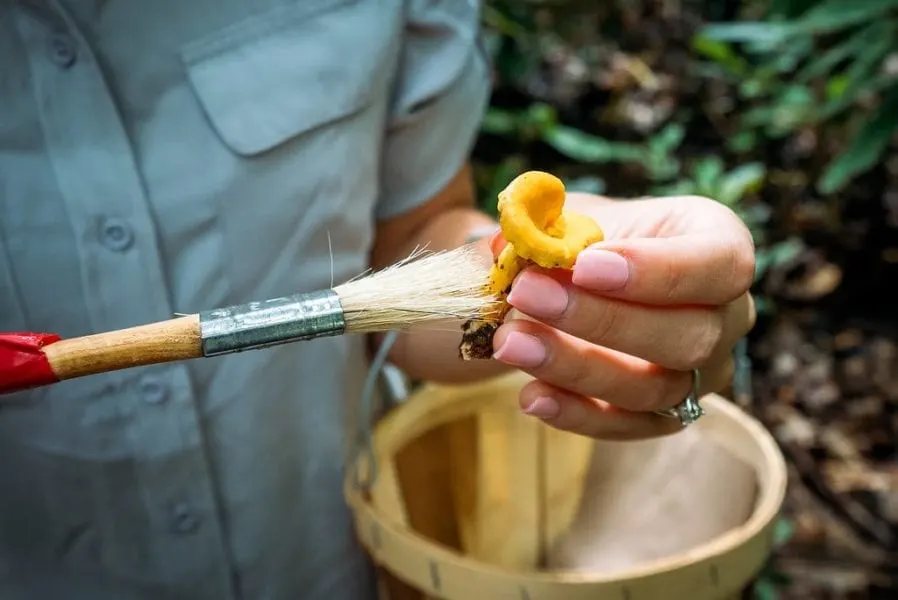 I've never been wild mushroom picking before, so we signed up for a foraging tour with a company called No Taste Like Home.
After being equipped with baskets, harvesting knives, and paper bags, we headed into the enchanting North Carolina forest. I was completely surprised at how many things you could eat, and how good they tasted!
We collected Day Lily flowers, Chanterelle mushrooms, Stinging Nettle, Sassafras leaves, and strange mushrooms called Hairy Rubber Cups. While not popular in the US, they are apparently a delicacy in Malaysia.
After, you can bring your "catch" to local restaurants in Asheville like The Marketplace, where chefs prepare your dinner using the wild ingredients.
8. Asheville's Street Buskers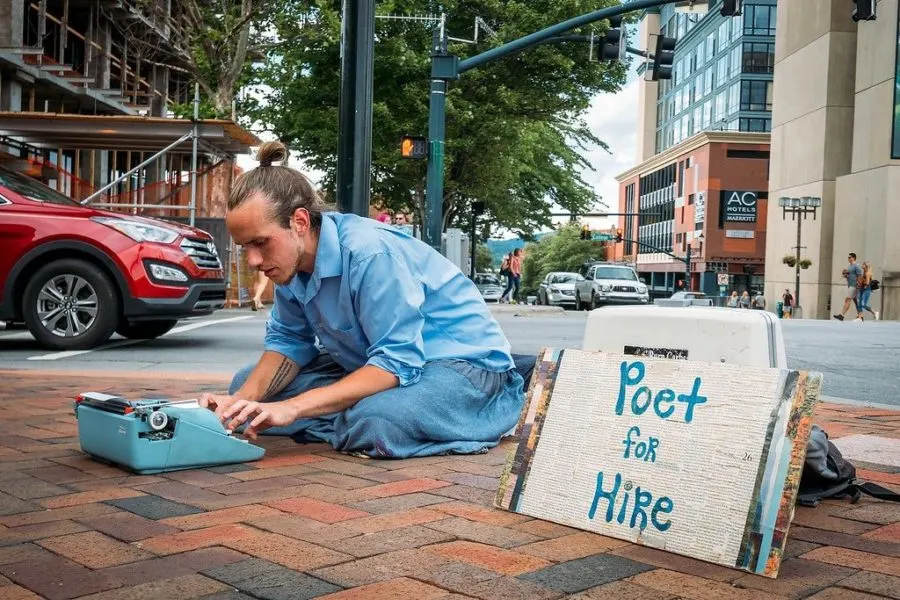 You can check out some of the many fun (sometimes strange) street buskers in Downtown Asheville too. There are solo performances with guitars, violins, drums, and keyboards, or even full bands.
Busking is when you play music or put on a performance of some kind in public, hoping to make a little money in tips.
People dress in costumes or will make up a personal poem for you on the street. Don't forget to leave a tip if you enjoy the show! Asheville wouldn't be the same without these guys.
9. Catch A Live Music Show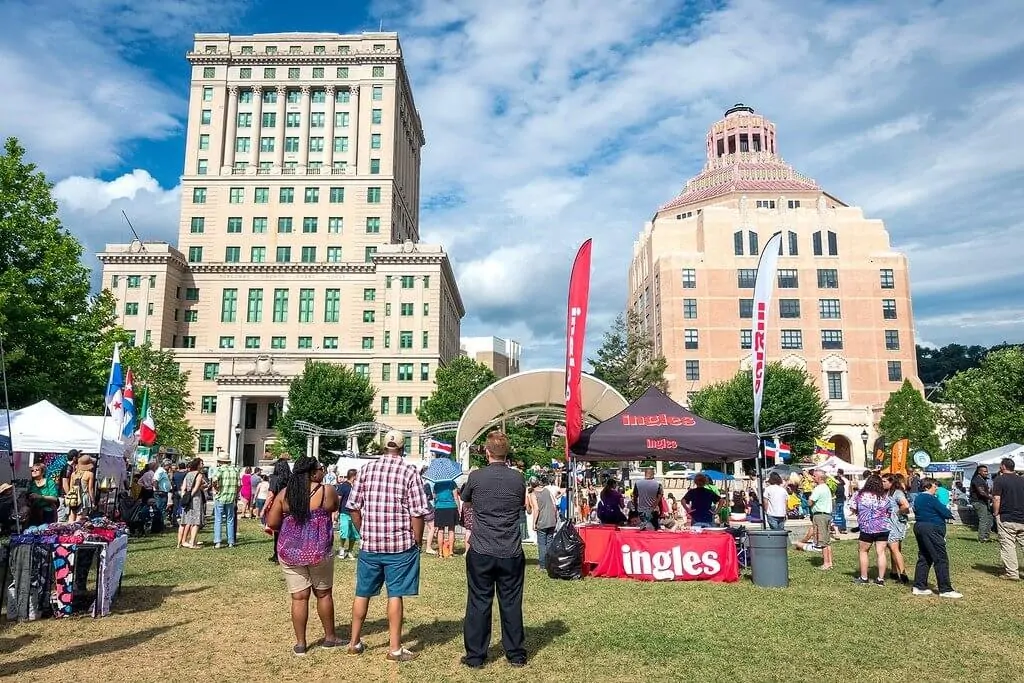 Asheville is home to many small lounges, clubs, and breweries featuring live rock, jazz, and bluegrass music. Many don't charge a cover either.
There are plenty of larger venues too, like the Asheville Music Hall, Orange Peel, and Salvage Station. If you want to see who's playing when, the city has a Calendar of Events page that lists all the details.
Pack Square Park is another option for watching live music, like Shindig on the Green outdoor concerts every summer.
Oh, and if you're visiting on a Friday night, make sure to check out the public drum circle in Pritchard Park that starts around 5pm and attracts a huge group of drummers and dancers.
10. Drive The Blue Ridge Parkway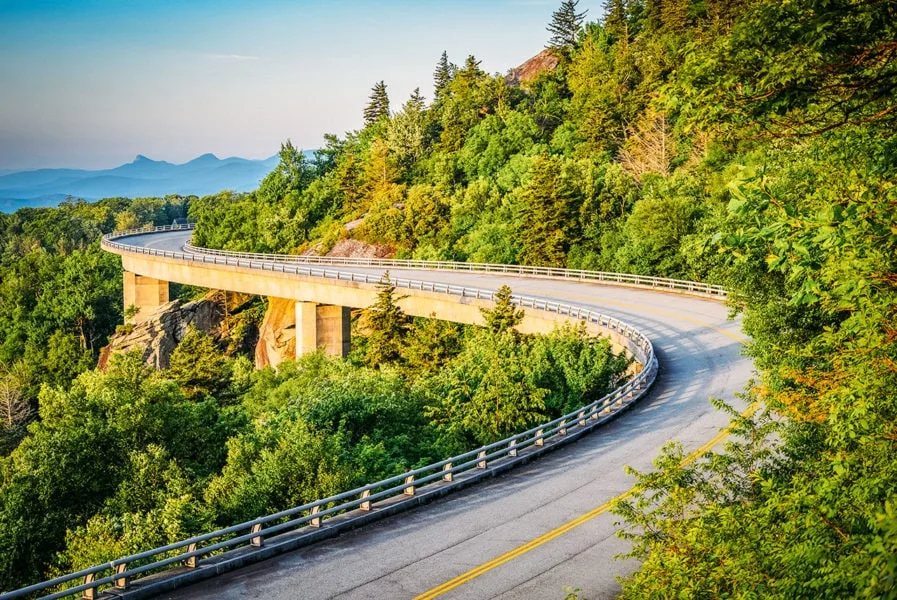 Nestled between the Great Smoky Mountains and the Blue Ridge Mountains, Asheville offers year-round access to hiking trails and exhilarating views along the famous Blue Ridge Parkway.
The complete route stretches 469 miles from North Carolina to Virginia and is home to a wide range of diverse plants and animals. It's technically part of the National Park System.
Asheville was a perfect base for exploring the Blue Ridge Parkway, and we spent a full day cruising its winding pavement. Stopping occasionally at mountain lookouts and for short hikes to admire the area's nature.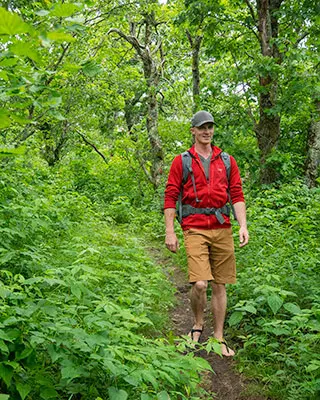 Blue Ridge Parkway & Hike
Take a ride up the Blue Ridge Parkway to see breathtaking views of the mountains, and hike to several waterfalls.
11. Hiking The Blue Ridge Mountains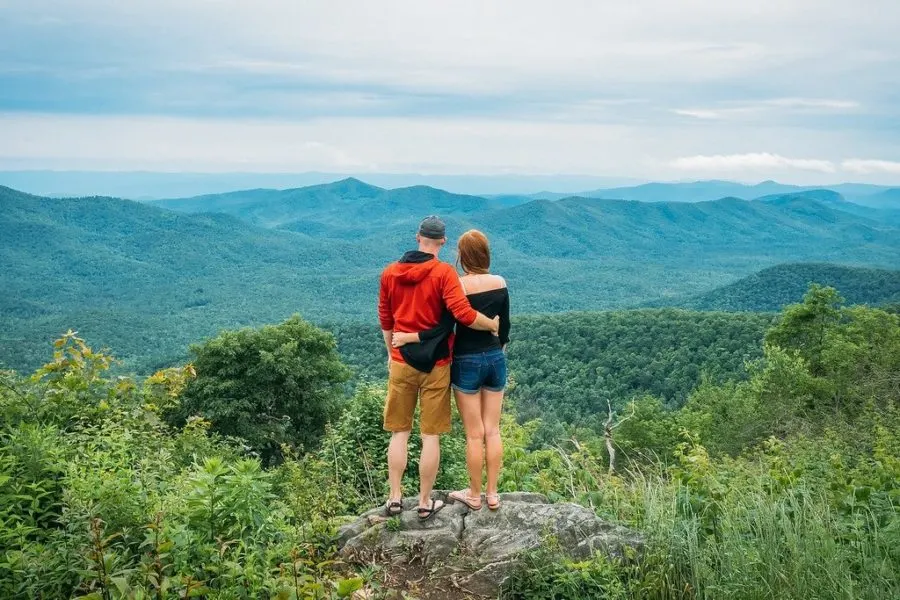 While you're driving along the parkway, make sure to stop and do a bit of hiking!
Along with hundreds of hiking trails, the parkway includes sections of the Appalachian Trail — one of America's classic long-distance hikes that stretch from Georgia to Maine.
One of the more popular hikes up here is to the summit of Mt. Pisgah. The 1.2 mile (1.85 km) hike takes most people about 45 minutes from the trailhead [MAP].
From the top, there is a large observation deck overlooking the Blue Ridge Mountains that's totally worth the climb.
12. Relax At Shoji Spa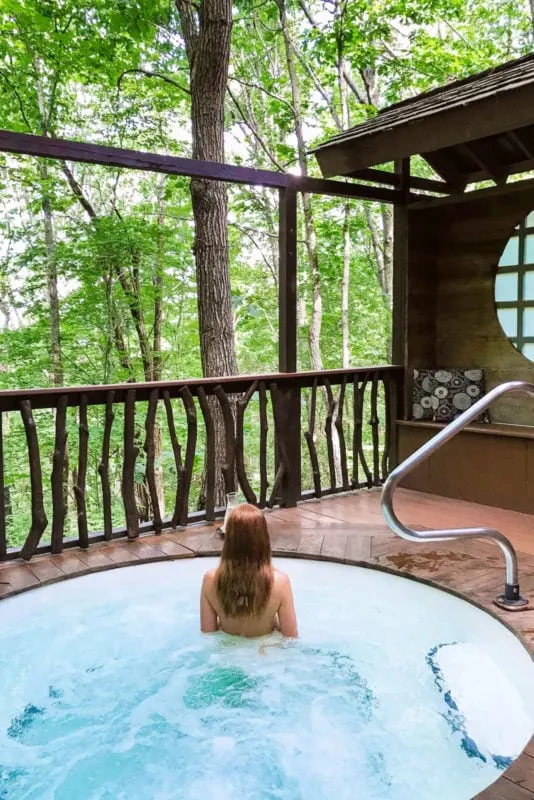 If you want to kick back and enjoy some quiet time, head into the hills just outside Asheville for a soak in the Japanese-style Shoji Spa.
Each spa guest books their own private salt-water hot tub looking out into the forest. You can also request tea service, different kinds of massage, plus there's a sauna too.
13. Pisgah National Forest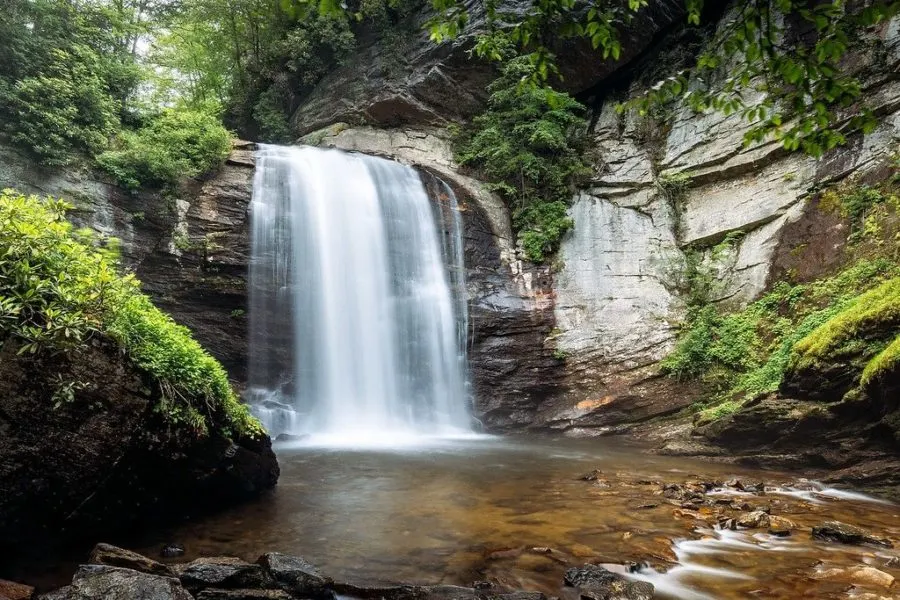 Located just South West of Asheville, only 30-45 minutes away, you'll find Pisgah National Forest.
It's considered the birthplace of modern forestry in America, and home to the country's first forestry school.
Driving through Pisgah on Route 276 is a fun little road trip complete with waterfalls, white water rapids, hiking trails, and camping opportunities.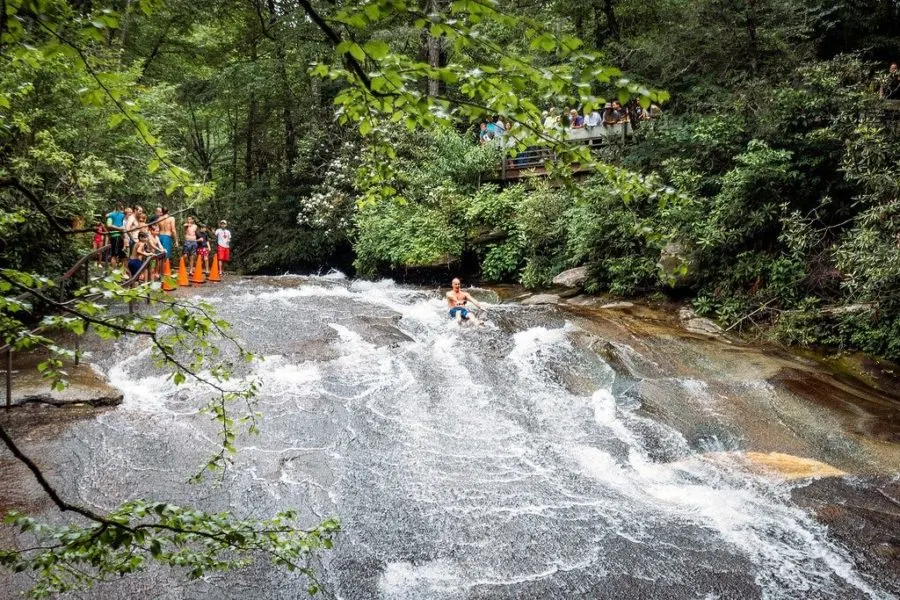 We stopped by two different waterfalls. The first is called Looking Glass Falls. Located right off the side of the road, it's super easy to reach, and a nice place to cool off in the summer heat.
The second is Sliding Rock Falls — basically, a huge natural waterslide made of smooth stone. A quick ride down the 60-foot flat, sloping boulder will definitely wake you up due to the chilly 50-degree water!
14. Go Fly Fishing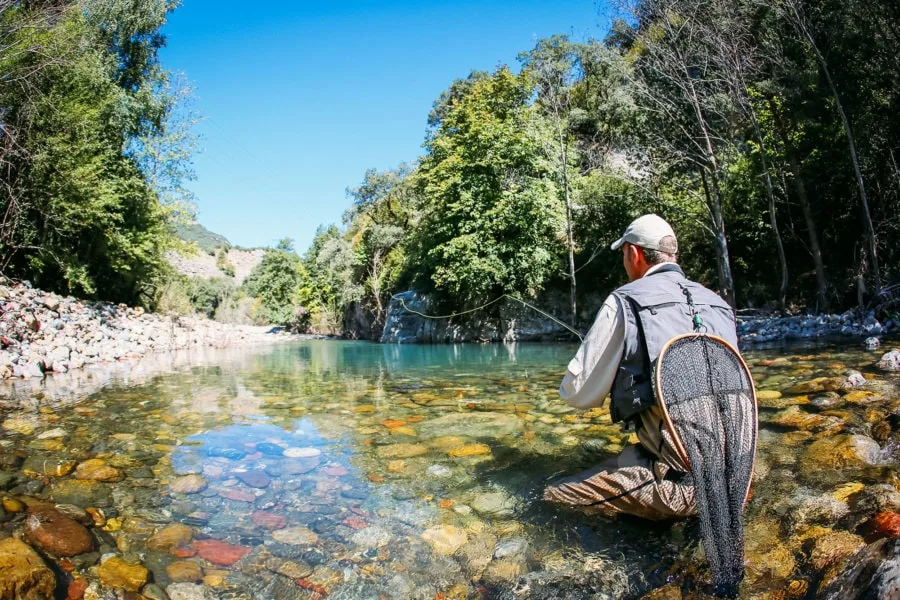 The Blue Ridge and Smoky Mountains that surround Asheville North Carolina have some excellent fly fishing for those who are into the sport.
The Nantahala and Pisgah National Forests are where most fishermen head for their fill of Rainbow, Brown, and Brook Trout fishing opportunities.
The Davidson River is one popular area for fly-fishing, but if you want something even closer, The French Broad River that runs through the city is also good.
15. Visit Some Asheville Museums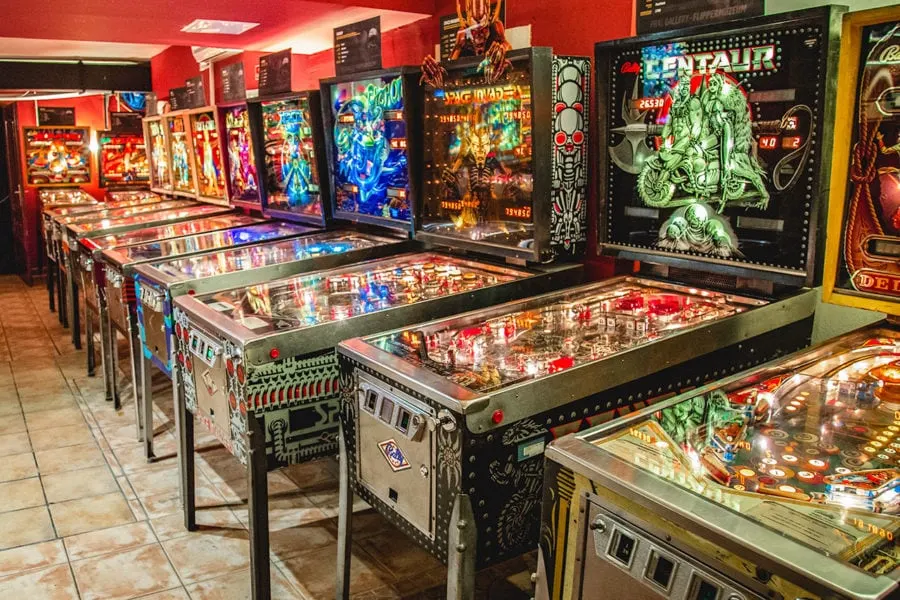 Looking to learn more about Asheville's history? Why not stop by one of the many museums that call the city home!
You've got your more traditional museums like the Asheville Art Museum and the Asheville Museum of Science.
Or, you can keep it weird, as Asheville locals like to, and stop by the Asheville Pinball Museum and try playing all their retro pinball and arcade games.
Another option is the Asheville Mystery Museum, to learn about the dark side of the city, as well as the paranormal phenomena that's been recorded here.
16. Join A LaZoom Bus Tour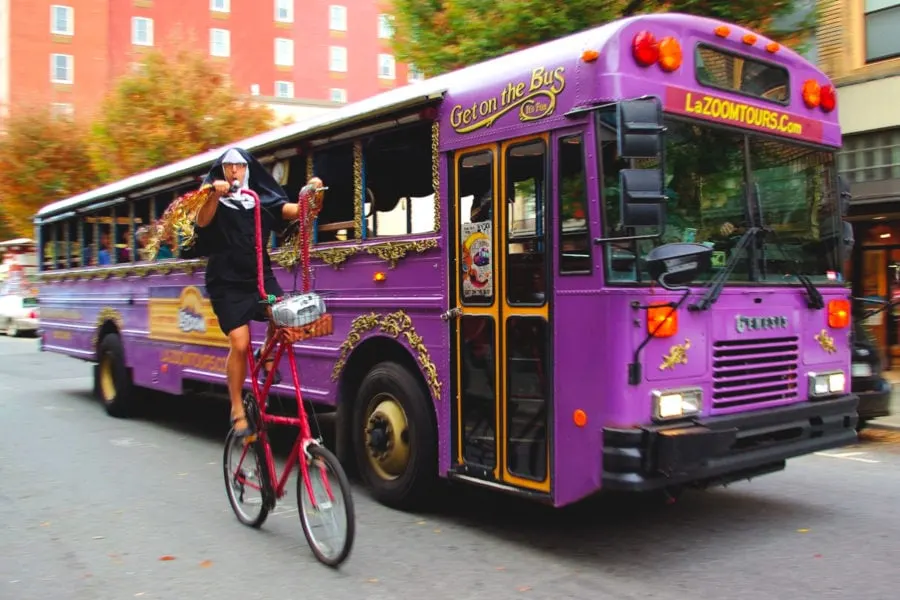 I didn't know what the hell this was when it drove by. A huge purple party bus without windows, and a man dressed as a nun riding an 8-foot tall bicycle?
Welcome to LaZoom Comedy Tours! This Asheville institution takes visitors all over the city, sharing a mixture of history with a large dose of fun.
The tour guides are dressed up as crazy characters, and you won't leave without lots of laughing!
17. Take A City Walking Tour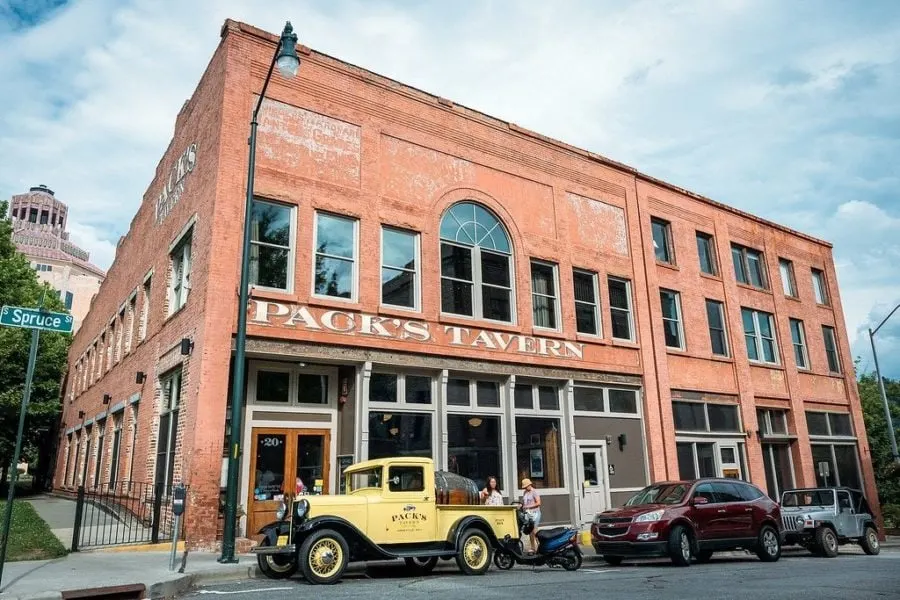 Asheville's famously creative (and slightly eccentric) locals contribute to a lively downtown unlike any other in the United States.
Asheville is a small city, and the downtown area, in particular, is easily walkable, with a charm all its own.
You can experience an intoxicating drum circle, shop at vintage boutiques, sit down to an amazing locally-grown meal, and admire cool street art all in the same day.
The city has a few self-guided walking tours for exploring the city, one is called the Urban Trail, the other is the Architecture Trail.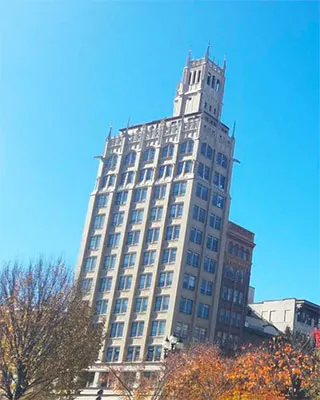 History & Architecture Walk
See Asheville with a guide for an overview of the city's past and hear about its literary legends.
18. North Carolina Arboretum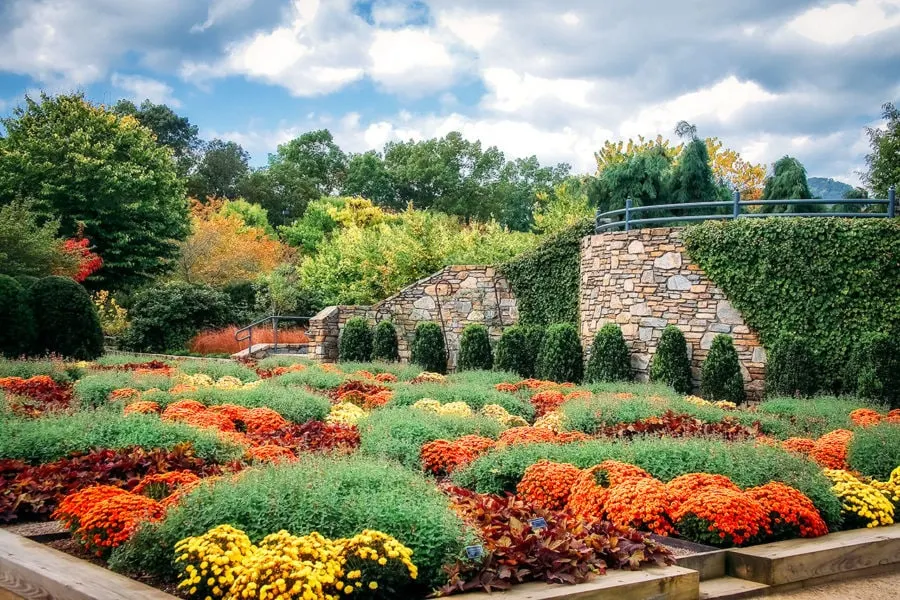 Love flowers? Make sure to swing by the North Carolina Arboretum to check out their beautiful gardens.
Located in the Appalachian Mountains just south of Asheville, they have acres of cultivated gardens and groomed hiking/biking trails featuring some very botanically-diverse plants.
There's also a Bonsai Exhibition Garden if you're into the art of Bonsai tree cultivation.
19. Ghost Hunting Adventures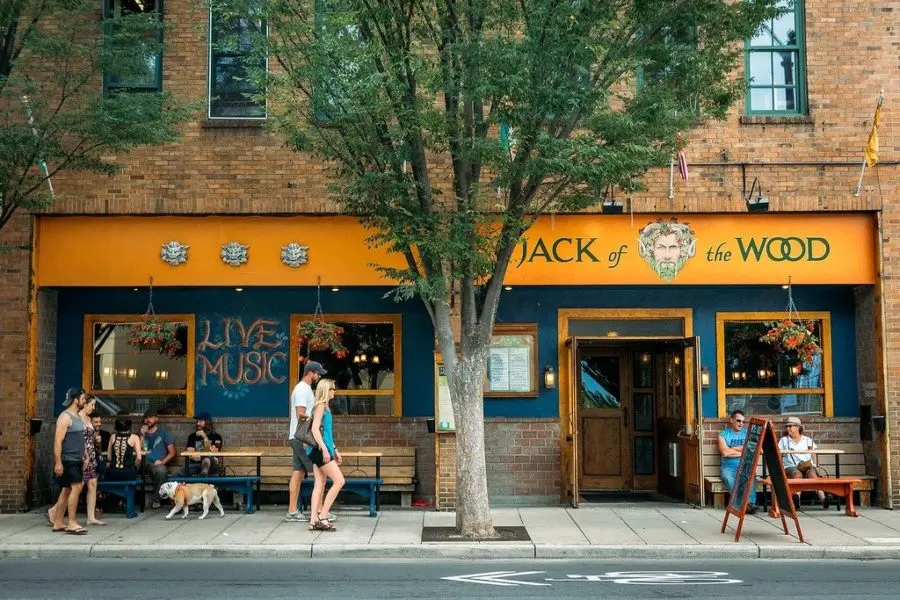 Did you know Asheville has quite a supernatural history? There are ghosts all over this city! If you're a fan of the supernatural, I highly recommend taking a ghost tour while you're visiting Asheville.
You'll visit all the city's most haunted spots, and learn about why they are haunted.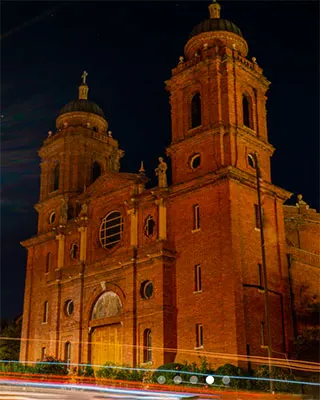 Ghost Hunting Tour
Explore Asheville's historic downtown and see some of the city's most strange & paranormal locations.
20. Omni Grove Park Inn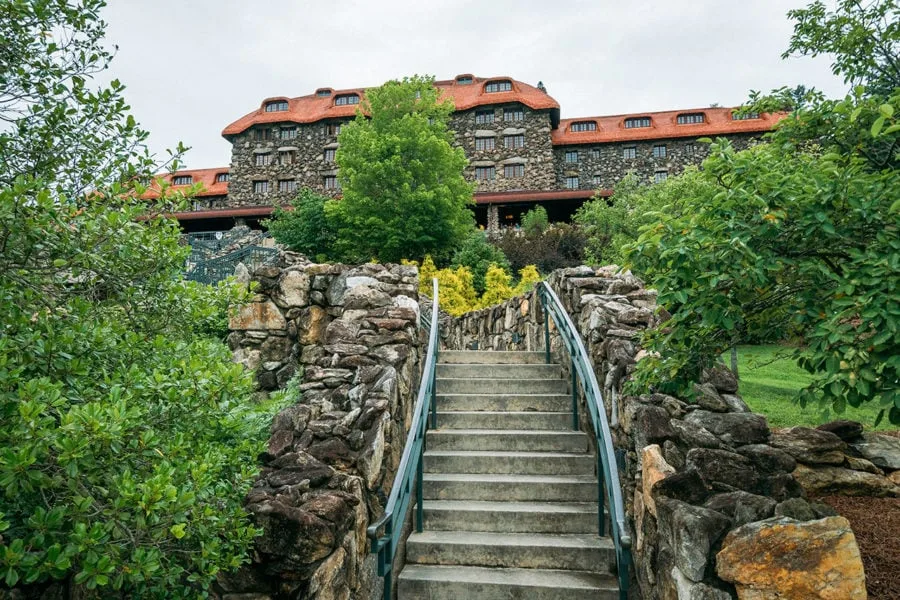 Built by one of Asheville's famous residents, the Grove Park Inn is a beautiful 100-year-old hotel located on top of a hill. It's the nicest hotel in the city.
We spent one night here, and while beautiful, it also felt a bit like we were staying in the hotel from The Shinning! The hotel does, in fact, have a resident ghost called "The Pink Lady".
Even if you don't stay at the hotel, they have an awesome spa and restaurant that anyone can enjoy.
21. Shopping At The Grove Arcade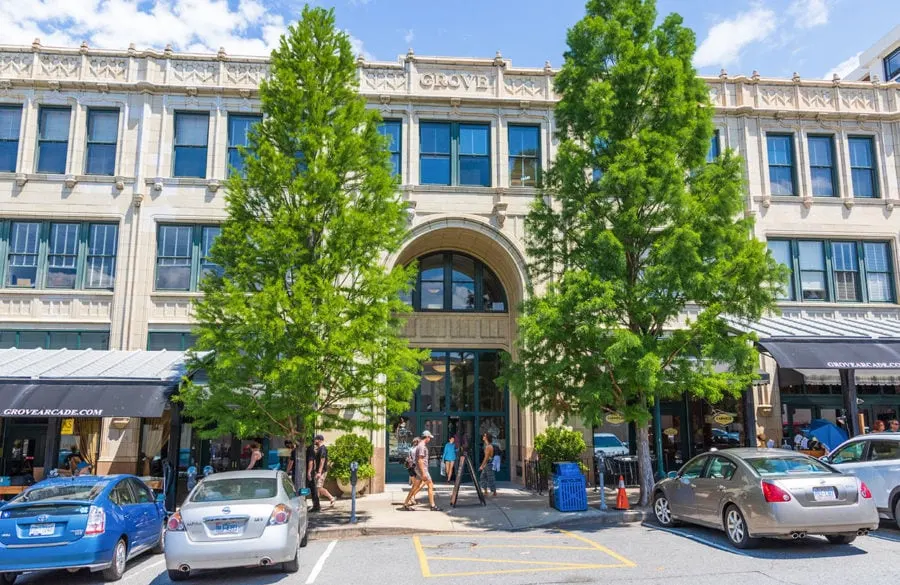 Opened in 1929 by E.W. Grove, the Grove Arcade was built to celebrate the city of Asheville. It as a rich history, cool architecture, and eclectic mix of shops and restaurants for residents and visitors.
Stop by the Battery Park Book Exchange and Champagne Bar to do a little reading while sipping a fine wine.
During WWII, the Grove Arcade was taken over by the United States Government but eventually given (leased) back to the city of Asheville in 1997 to become a market again.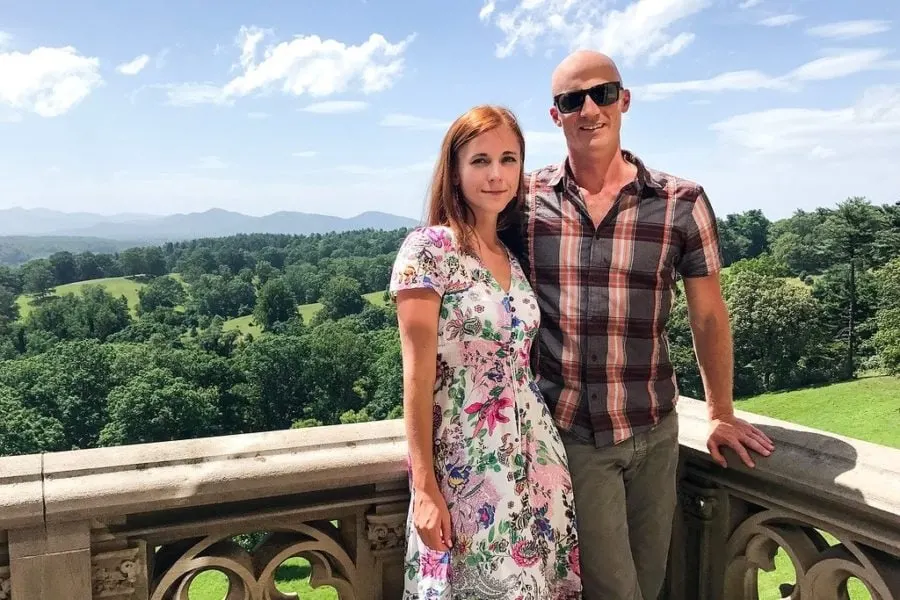 Where To Stay In Asheville
While we were in Asheville, we stayed at Abbington Green B&B, as well as the historic Omni Grove Park Inn. Below you'll find other good suggestions for places to stay in Asheville North Carolina depending on you're budget.
---
BEST HOTELS IN ASHEVILLE
COOL AIRBNB'S IN ASHEVILLE
---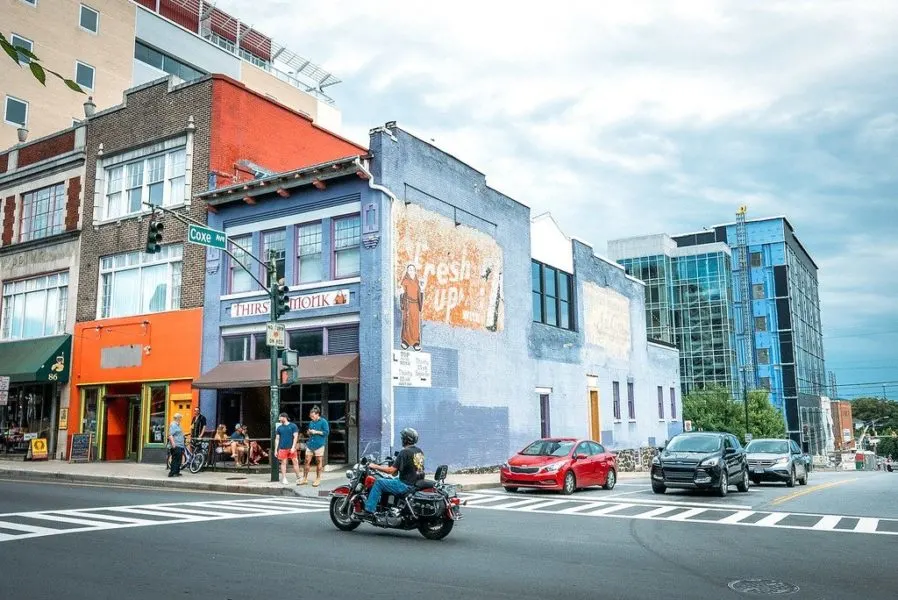 Asheville Travel Tips & Advice
There's a fun public drum circle every Friday night between 6pm – 10pm in Pritchard Park, where people of all ages join in to dance to the music.
Asheville has a beautiful array of wildflowers that bloom between April and June. Keep your eye out for trillium, lady slippers, wild ginger, evening primrose, mountain laurel, rhododendron, and many more.
The best time to visit Asheville is during the fall foliage season (October), as trees & mountains are incredibly colorful. Summers are usually pretty busy too and get the best weather.
Parts of the Appalachian Trail pass through this region. For a taste of this famous 2,180 mile trek, try hiking the Max Patch Mountain trail for great views.
The Biltmore Estate is Asheville's most popular attraction, so it can get quite crowded. Go super early for awesome photos and less people.
Enjoy Your Trip To Asheville NC!
Asheville North Carolina has a little something for everyone. You can enjoy scenic mountain vistas, fun live music, locally produced food and beer, a vibrant arts scene, plus hiking and other outdoor adventure activities.
I have to say it has become one of my new favorite mountain towns in the United States, and an excellent weekend vacation destination.
Who knows, you may never want to leave this city! ★
---
Enjoy This Article? Pin It!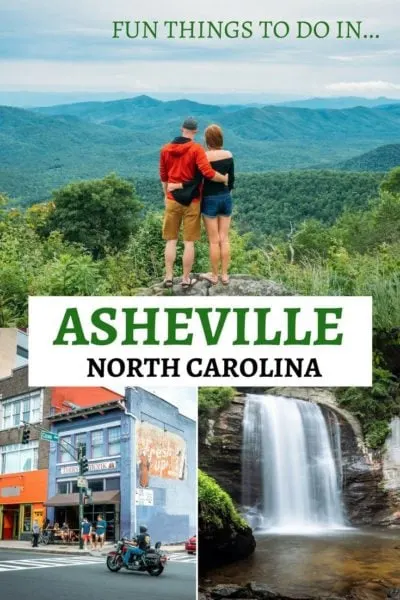 ---
READ MORE AMERICAN TRAVEL TIPS
I hope you enjoyed my guide on things to do in Asheville, North Carolina! Hopefully you found it useful. Here are a few more wanderlust-inducing articles that I recommend you read next:
---
Have any questions about things to do in Asheville? What about other suggestions? Join the conversation on Facebook, Instagram, or Twitter to share!