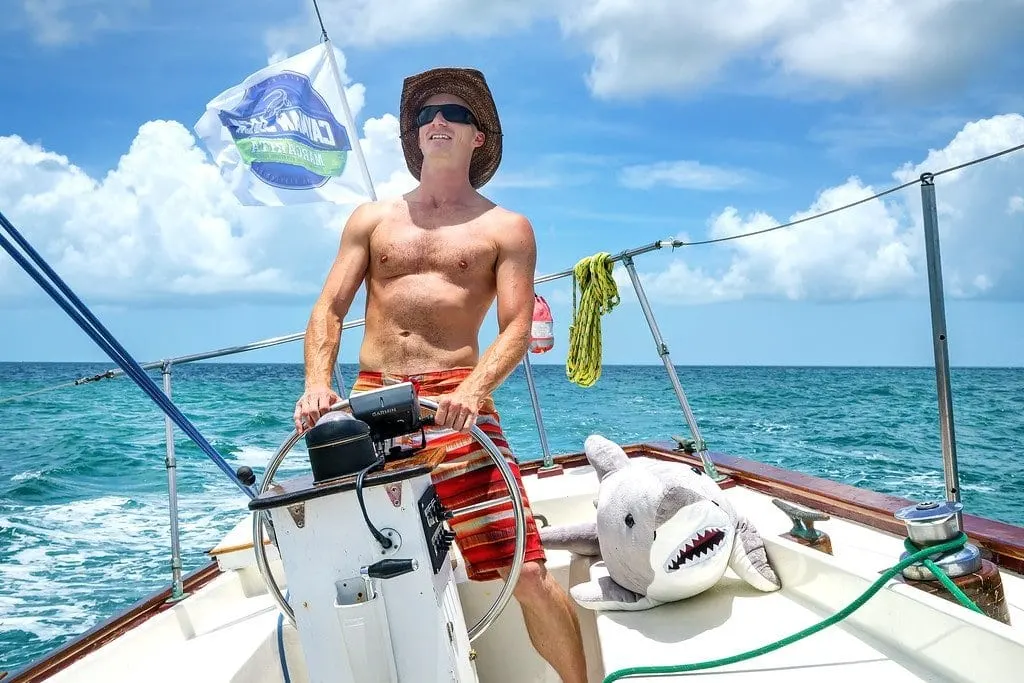 Key West, Florida
Slicing through emerald water under the sun, we speed into the back-country with full sails & wide smiles. Dolphins play off the port bow. It's a beautiful day in the Florida Keys.
There's something magical about cruising the ocean powered only by the wind. I think it's the silence that makes this ancient form of transportation so special. No engine sounds, no exhaust.
Creaking wood and flapping canvas is all you can hear.
Just you and the wind, free to travel in any direction you please. Heading out on a sailboat is one of best things you can do in Key West.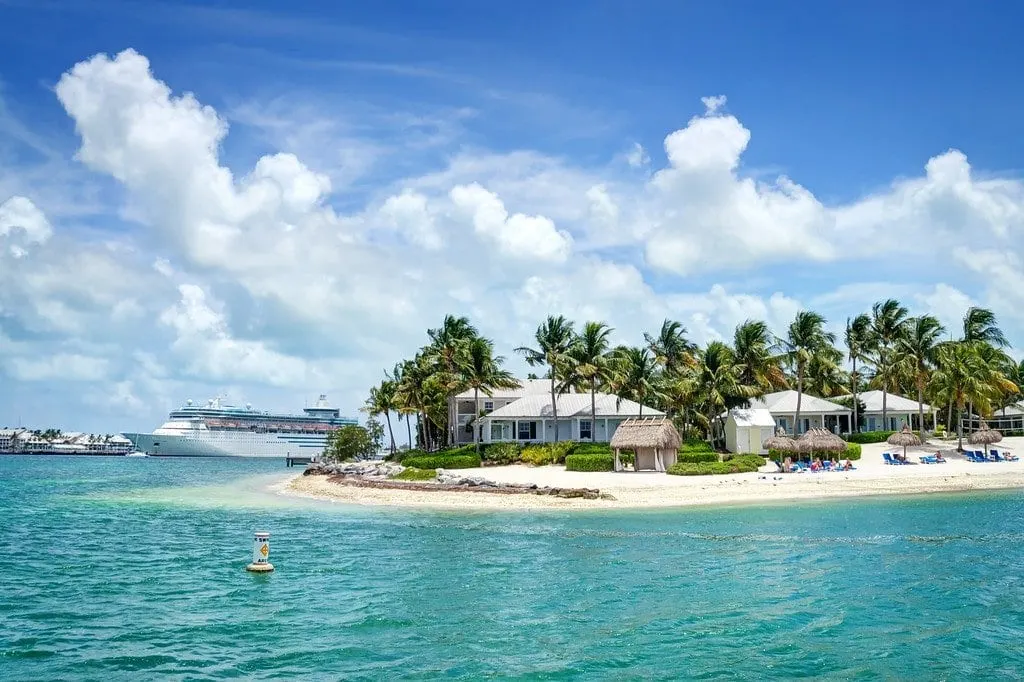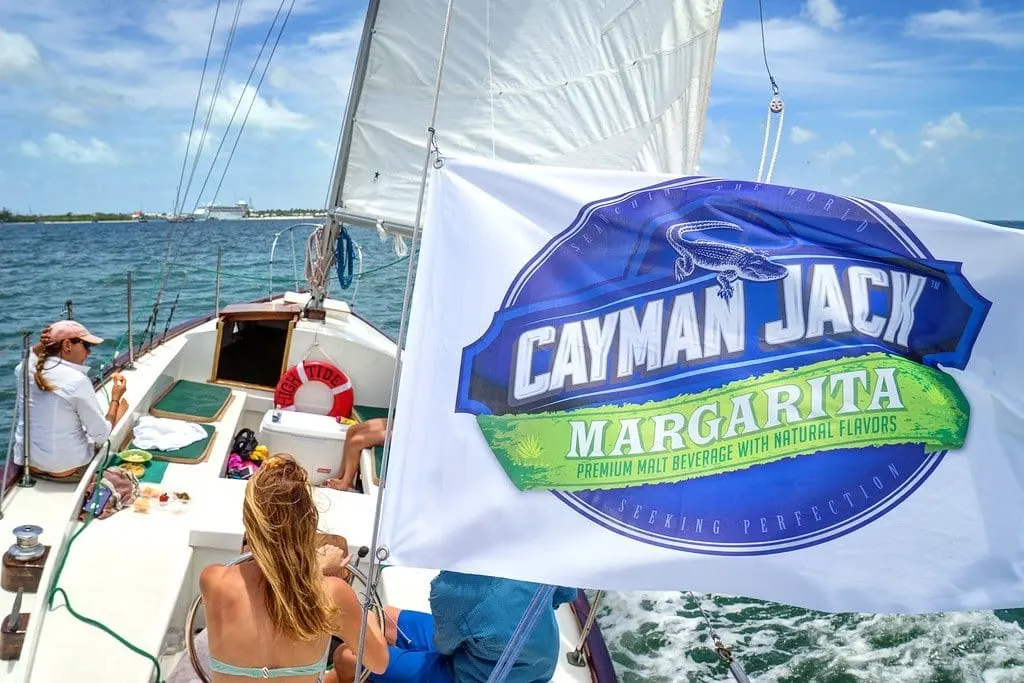 Sailing Key West
I'd just driven down from Miami with Stephanie Be and her friend Lauren. A road trip to Key West with new friends. Our mission in the Conch Republic?
Stuff ourselves with key lime pie, drink margaritas, and learn to sail!
Captain Seth & Captain Kala from Sunset Sail Key West offered to show us the ropes on board their 33' foot long, green-hulled Glander Sloop named "High Tide". A sturdy, small ship with the ability to navigate shallow waters.
To fuel our ocean adventure, the sailboat was stocked with fresh fruit, hummus, and a few bottles of ice-cold Cayman Jack Margaritas.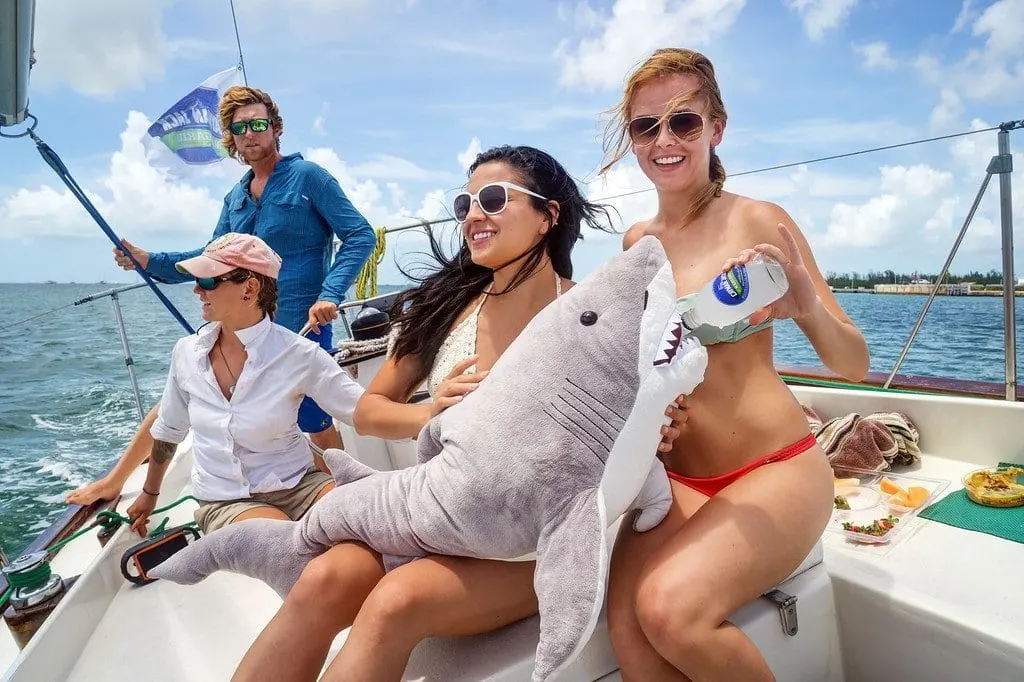 Wind Powered Transportation
During our 13 mile voyage, Seth & Kala explained the mechanics of sailing — moving at an angle with the wind, always slightly left or right of your intended destination.
The art of tacking requires sailing in a zig-zag direction to reach your goal, flipping the sail from one side to the other — without knocking someone overboard as the boom swings across the boat.
You must use all 5 senses to find the most efficient course.
Listening for a fluttering sail that's not completely full. Watching ripples on the water to prepare for gusts. The sensation of wind blowing the back of your ear…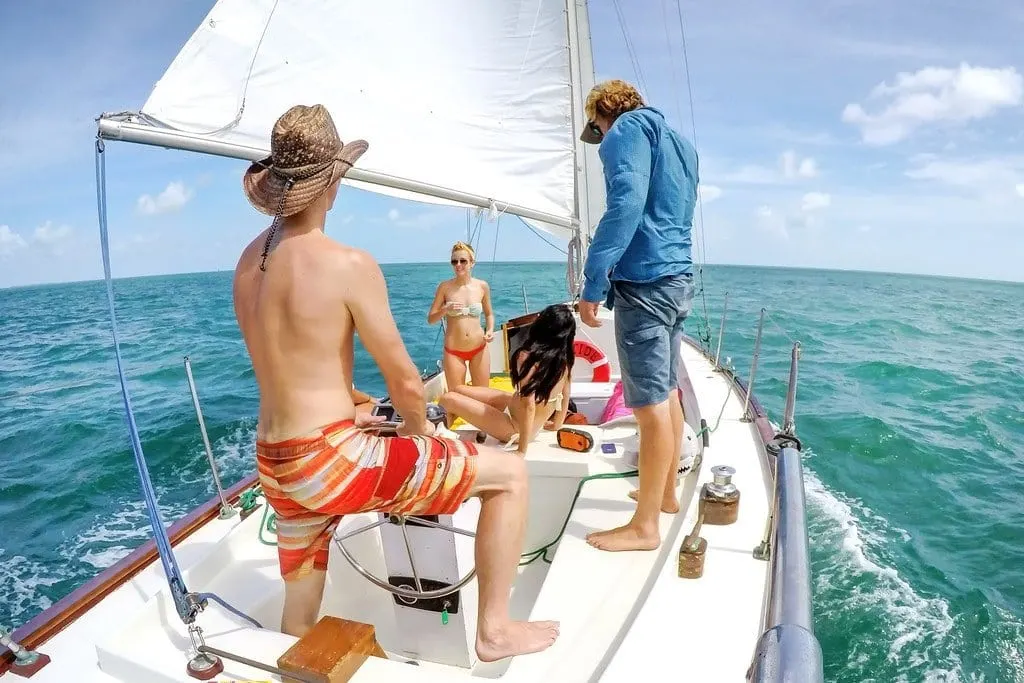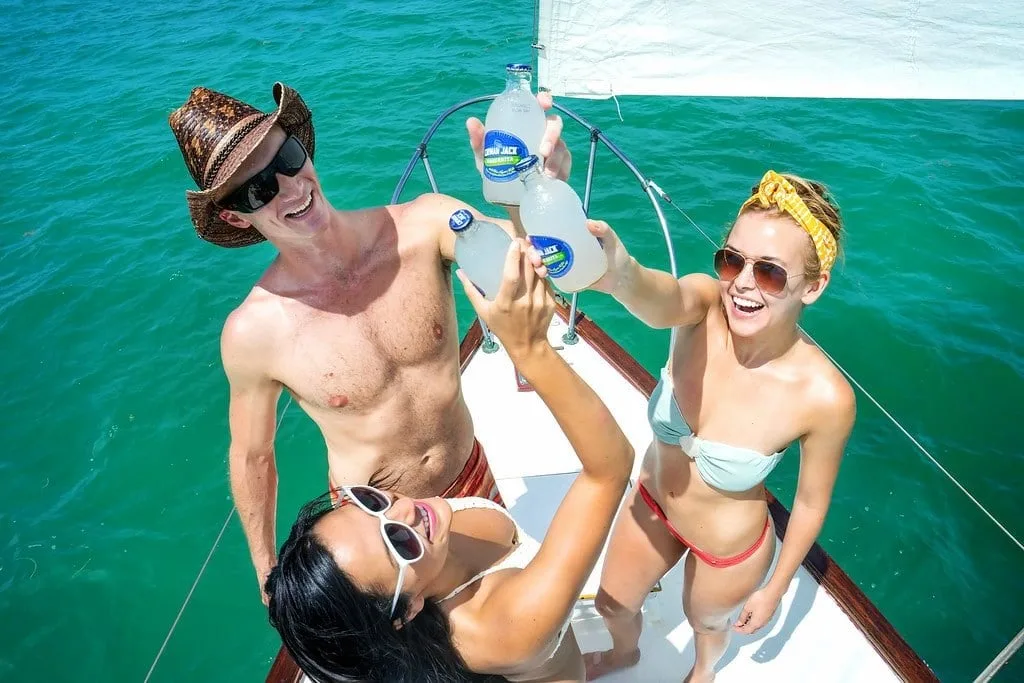 Snorkeling With Lobsters
A steady 10-15 knot breeze sent us gliding over nutrient rich, emerald green water. Maneuvering through a particularly shallow section of reef, carefully threading our craft between two buoys marking a narrow channel.
Get it wrong, and we'd run-aground. With a motor this isn't a problem, but trying to zig-zag your way to the correct spot on a wind-powered sailboat is more challenging.
Once through, we dropped anchor and leaped head-first into the bathtub-warm water for a bit of snorkeling! Swimming around a large patch of live sponges — the perfect hiding place for Spiny Lobsters in the Florida Keys.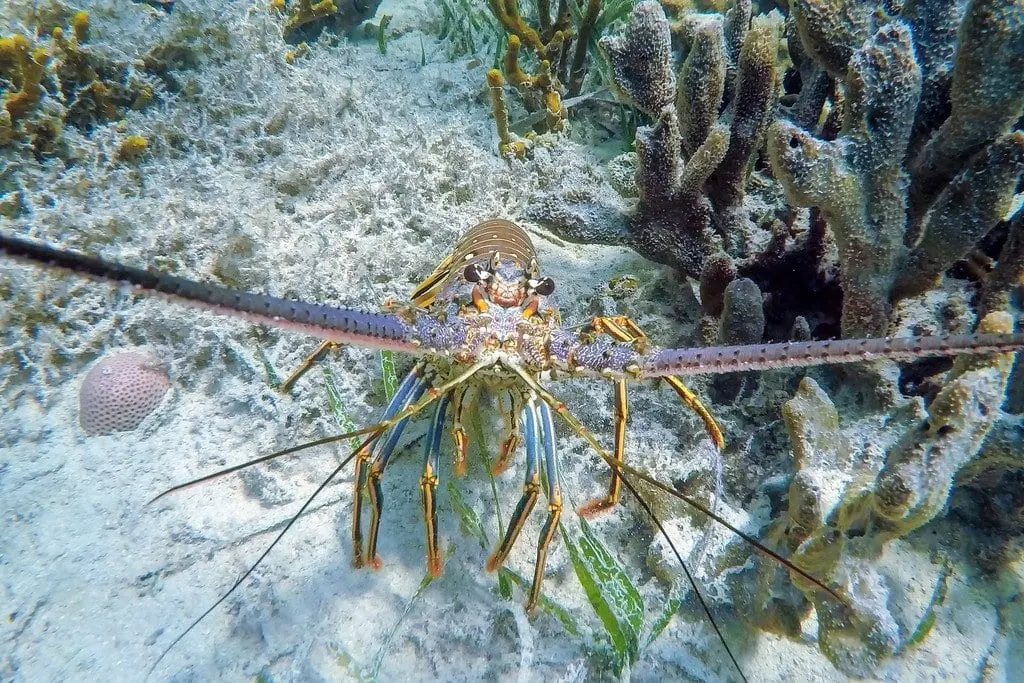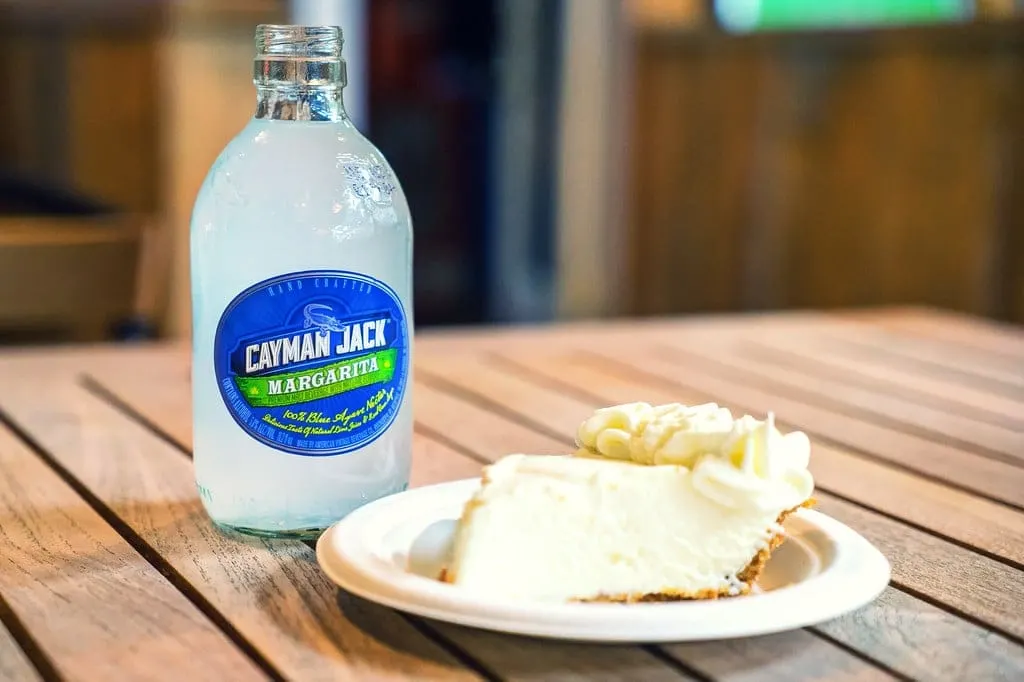 Key Lime Pie
After snorkeling, we sailed back to port enjoying our cool hand-crafted Cayman Jack margaritas in the hot sun. Celebrating a successful ocean adventure with new friends!
But then hunger began to set in…
Luckily this is Key West! Famous for their tasty Key Lime Pie.
We stopped into the Key Lime Pie Co. and ordered a round. Of pies. Which happened to pair perfectly with our refreshing Cayman Jack margaritas, also made with organic key limes.
There is no such thing as too much key lime in Key West. ★
---
Enjoy This Article? Pin It!
---
READ MORE TRAVEL TIPS
I hope you enjoyed my guide on sailing in Key West! Hopefully you found it useful. Here are a few more wanderlust-inducing articles that I recommend you read next:
---
Have you ever been sailing before? Would you like to learn how? Join the conversation on Facebook, Instagram, or Twitter to share!