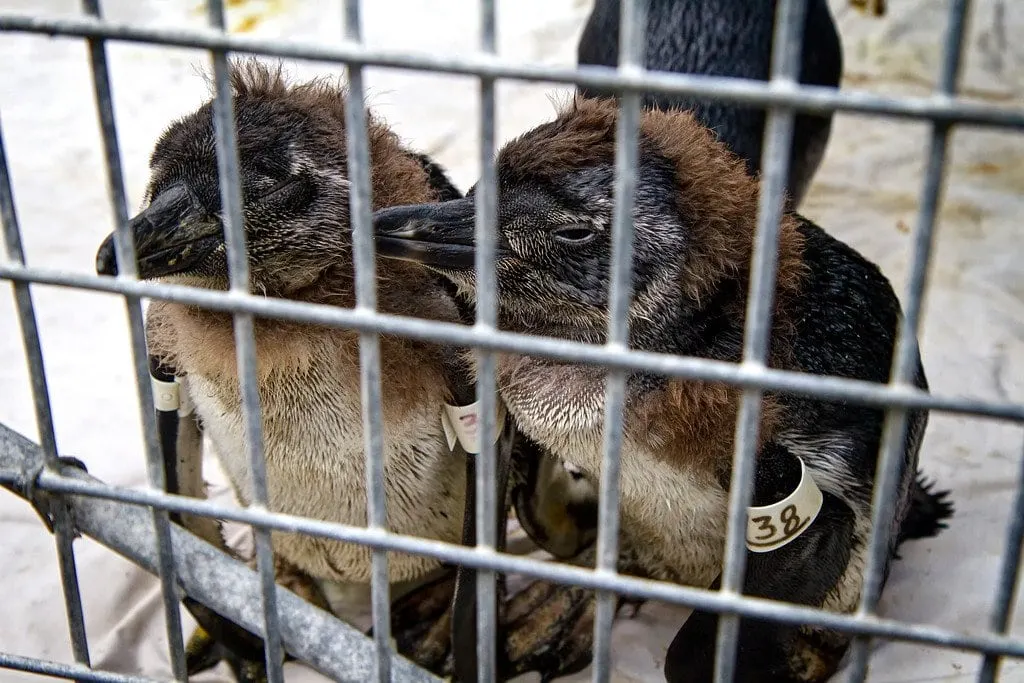 Cape Town, South Africa
When I learned there were penguins living in South Africa, I knew what I had to do. Kidnap as many as possible to take home with me and sell to friends.
Arriving in Cape Town, one of our first stops was Boulder's Beach. This beautiful stretch of white sand & turquoise blue water is home to a large colony of African Penguins.
They sit on their eggs in the hot sand, jump into the ocean for a little fishing, and waddle around over the rocks looking cute.
Our guide Shaheed from Escape to the Cape shared a story about a Chinese tourist who attempted to kidnap a penguin from the beach, but a driver caught him with it stuffed under his jacket.
Pretty messed up! But penguins are pretty damn cute…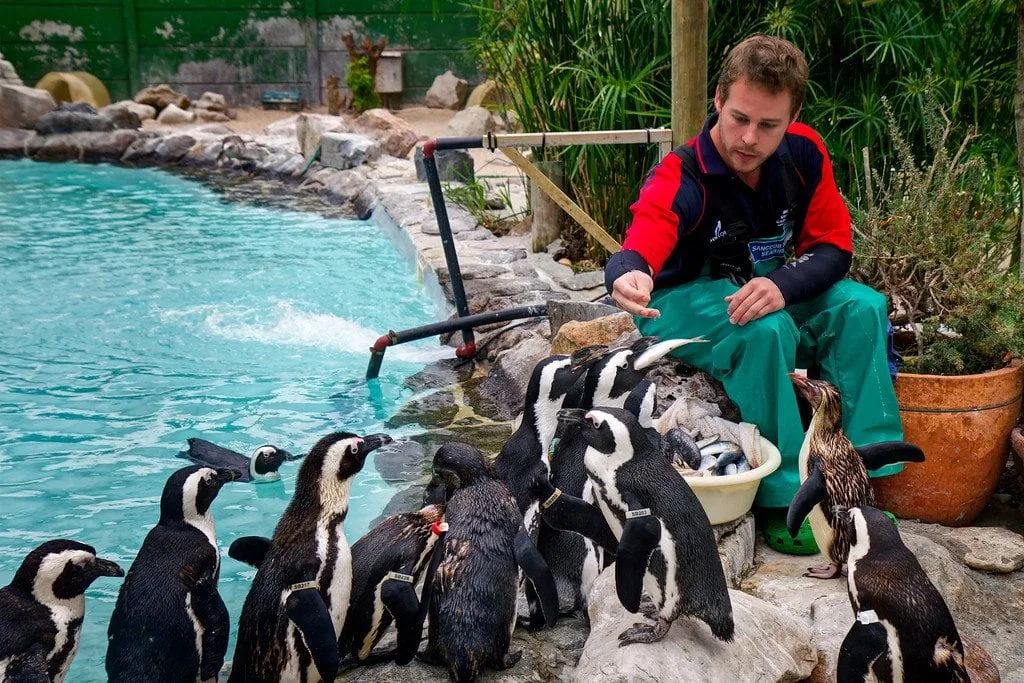 Saving Penguins at SANCCOB
Not wanting to get arrested for abducting penguins from Boulder's Beach, I was excited to learn about a penguin rehabilitation & breeding center outside of Cape Town called the Southern African Foundation for the Conservation of Coastal Birds (aka SANCCOB).
Breeding Center = Baby Penguins!
Arriving at SANCCOB, I was overwhelmed with all the penguins running around the complex. We met with Margaret Roestorf, marketing director for the facility, who proceeded to tell us all about these incredible birds.
It turns out that the African Penguin was recently listed as an endangered species. Oil spills, over-fishing, and loss of habitat are drastically reducing their numbers.
The primary mission at SANCCOB is to rehabilitate sick, injured, and orphaned penguins along with other seabirds, releasing them back into the wild when they are ready.
Long-term volunteers come from all over the world to help care for them.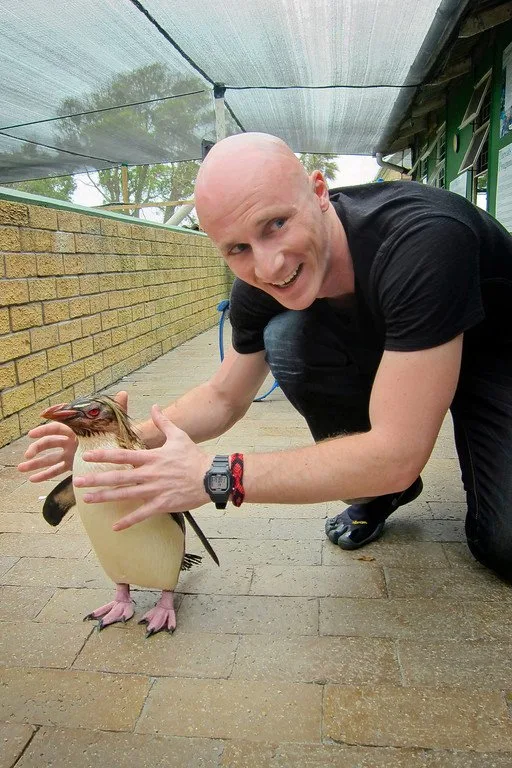 But I Still Want One!
After hearing about the plight of the penguins, I began to have a change of heart. Penguins aren't pets.
But then I saw him. Rocky the Rockhopper.
He must be mine!
Rocky is a local celebrity & the mascot here at SANCCOB. He washed up in South Africa on his own, thousands of miles away from his home in Antarctic waters.
While he's not an African Penguin, Rocky is a part of the team now, making his rounds at the rescue facility to ensure everything is running smoothly. Someone has to keep this army of volunteers in line!
Unfazed by his extreme popularity, I attempted to snatch Rocky when no one was looking. But being a Rockhopper, he easily hopped his way out of my grasp.
Finally admitting defeat, I joined the rest of the group to learn how SANCCOB has treated over 85,000 birds since 1968. We watched the volunteers clean, feed, and care for orphaned baby penguins as well as adults.
The seabirds at this rescue facility are in very safe & competent hands.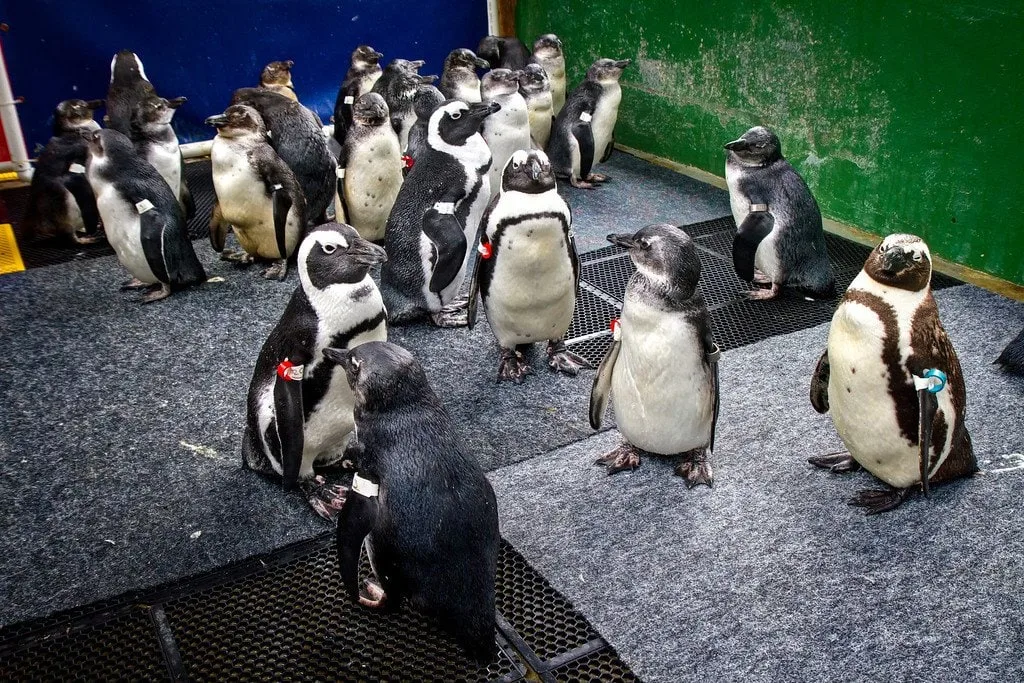 Adopt Your Own Penguin!
At the end of our fun & educational tour with SANCCOB, everyone was asked if we'd like to adopt a penguin for ourselves or a friend. You can guess what my answer was… sign me up at once!
Why try to steal a penguin illegally, when I can just adopt? For a $60 donation, you become the proud father (or mother) of your very own African Penguin.
When you adopt a penguin from SANCCOB, the money goes towards feeding & caring for him. You can also name your penguin whatever you want!
I decided to name mine King Bubbles the IV. Very majestic sounding, don't you think?
Once King Bubbles the IV has been rehabilitated at the facility, he'll be released into the wild to join his friends and live happily ever after. Obviously he'll then become King of the Penguins, claiming his birthright.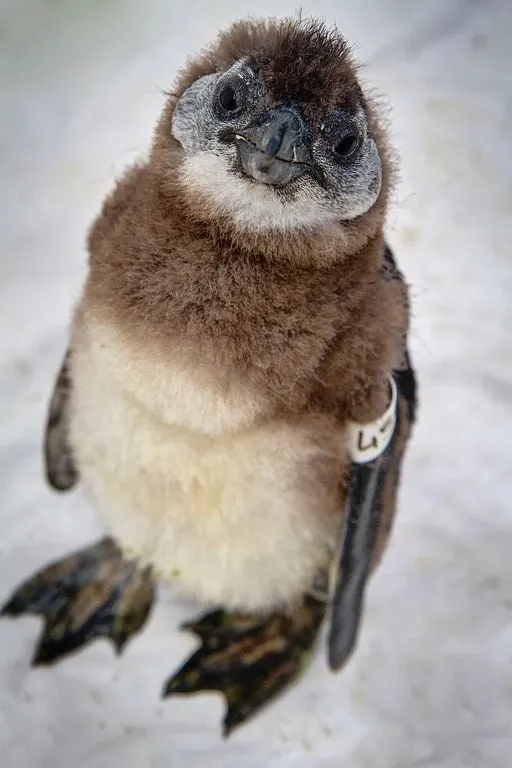 Penguins In South Africa
Letters are sent to new "parents" that include a photo and short history of your penguin. While you won't actually get to meet him in person unless you visit SANCCOB, rest assured that he'll be well taken care of there.
Best of all, if you adopt a penguin right now, your penguin can hang out with King Bubbles the IV. They can be pals. He may even appoint your penguin to his royal court…
While not quite as fun & profitable as kidnapping, adopting your own penguin won't land you in jail. Do it today! You know you want to. Penguins are a perfect Mother's Day gift. ★
[su_box title="Travel Planning Resources for Cape Town" style="noise" box_color="#333333″ title_color="#FFFFFF" radius="3″ class="resource-box"]
Location: Cape Town, South Africa
Organization: SANCCOB
Packing Guide
Check out my travel gear guide to help you start packing for your trip. Pick up a travel backpack, camera gear, and other useful travel accessories.
Book Your Flight
Find cheap flights on Skyscanner. This is my favorite search engine to find deals on airlines. Also make sure to read how I find the cheapest flights.
Rent A Car
Discover Cars is a great site for comparing car prices to find the best deal. They search both local & international rental companies.
Book Accommodation
Booking.com is my favorite hotel search engine. Or rent apartments from locals on Airbnb. Read more about how I book cheap hotels online.
Protect Your Trip
Don't forget travel insurance! I'm a big fan of World Nomads for short-term trips. Protect yourself from possible injury & theft abroad. Read more about why you should always carry travel insurance.
[/su_box]
READ MORE SOUTH AFRICA TRAVEL TIPS
I hope you enjoyed this story about penguins living in South Africa! Here are a few more wanderlust-inducing articles that I recommend you read next:
#VisitSouthAfrica is made possible in partnership with South African Tourism. Content & opinions expressed here are my own.