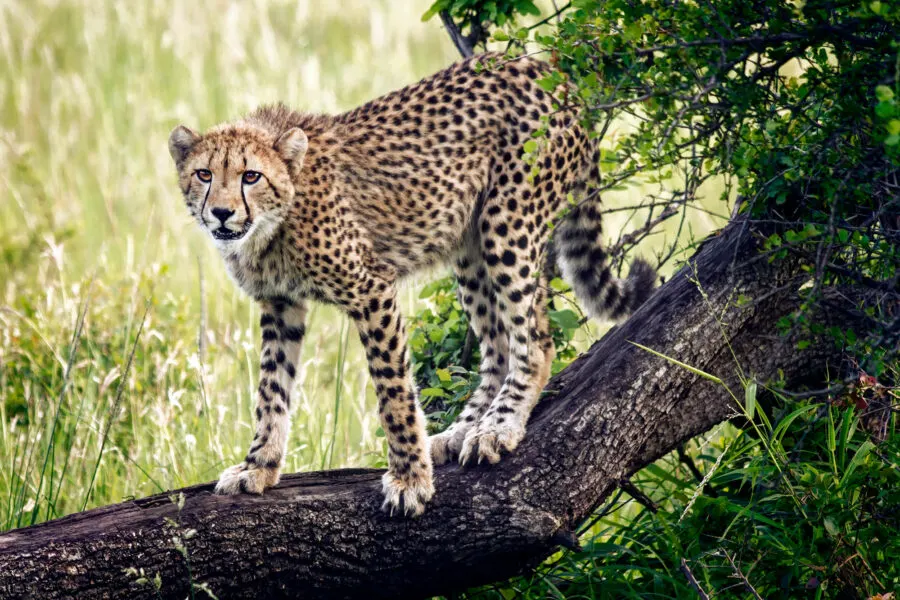 North Uthungulu, KwaZulu-Natal, South Africa
A magnificent cat passed within just a few feet of us, suddenly looking up into our open-top Land Rover. Everyone froze. Make a wrong move now, and we'd be his afternoon snack!
We were on safari at Phinda Private Game Reserve, a 56,000 acre protected wilderness area in the KwaZulu-Natal provence of South Africa.
The giant male lion strolling past us was only one of the many incredible animal experiences we encountered here.
There is a good reason why "African Safari" is on many people's bucket lists.
The wildlife you see on these trips is nothing short of astounding.
Spending 3 days and 2 nights deep in the African bush, I easily saw more wildlife than I've ever seen in my life.
Everywhere you looked there was something new & exciting to witness. My jaw was literally in a perpetual state of being dropped.
The Africa Safari Experience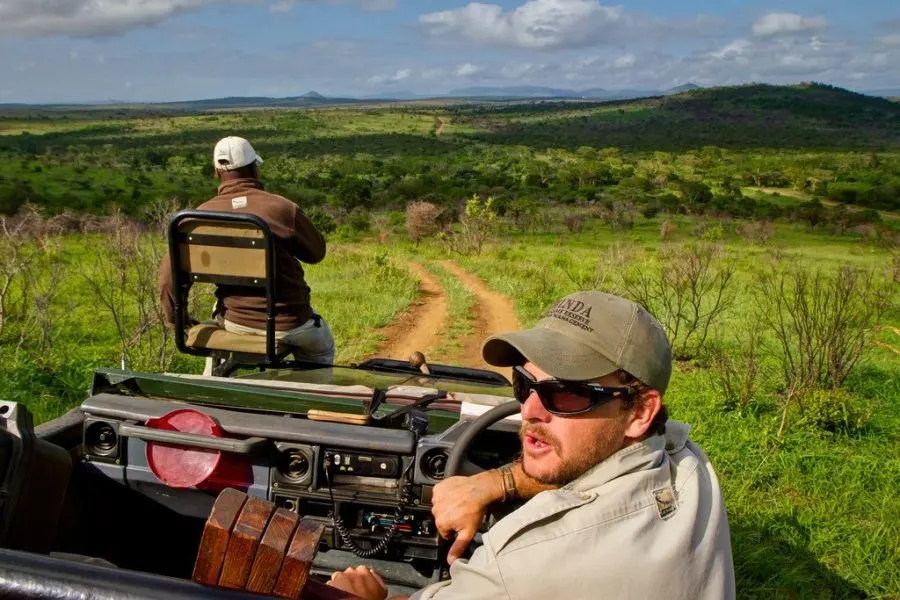 South Africa has both public national parks (like Kruger) and private game reserves (like Phinda).
Depending on where you are, you may have the option of a self-guided safari, which means that you can actually drive through in your own vehicle. Of course you can also hire a professional guide to take you exploring.
Because Phinda is a privately owned game reserve, the self-guided tour is not an option here. But let me tell you, our guides Matt & Dan were the most professional, fun, and knowledgeable guides I've ever had. I learned so much more with them than I ever would have on my own.
Also, their ability to track and spot wild animals was ridiculous.
We stayed at Phinda's forest lodge, which is located inside the reserve itself. This meant we often found animals like monkeys and antelope hanging out right around camp. Because there are no fences, armed guards would escort us to our cabins at night.
You wouldn't want to stumble upon a lion, elephant, or buffalo in the darkness on your own…
Searching For Wildlife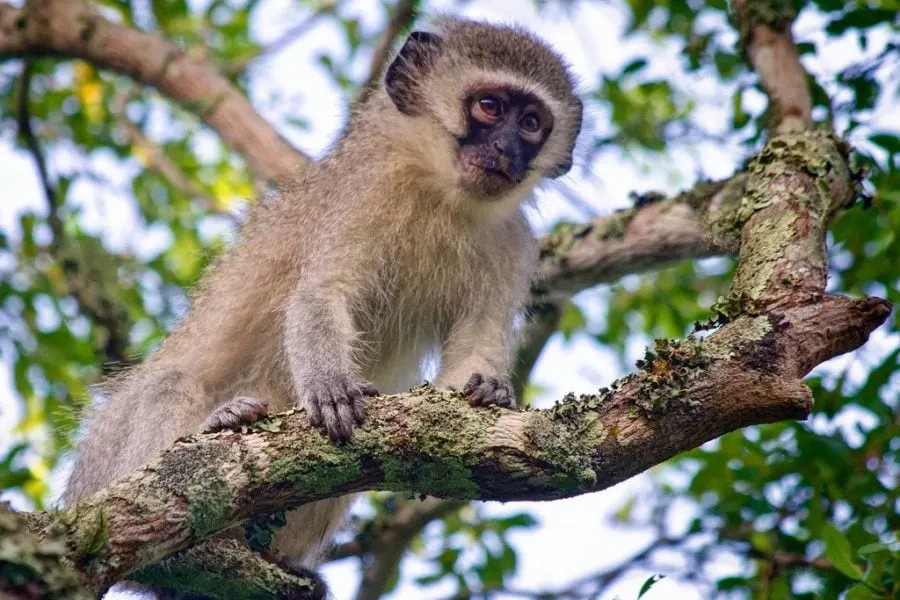 Our safari group would wake up around 5am to grab some coffee & muffins at the camp lodge. We'd also plan out our adventure for the day.
What animals did we want to search for this morning?
Elephants? Lions? Cheetahs? Rhinos? Giraffes?
After the quick meeting, it was time to jump into our open-air Land Rover. This specially designed safari vehicle had neither roof nor doors. Three staggered bench seats in the back allowed for a huge 360 degree view of the wilderness around us.
Dan was our friendly professional tracker — a native Zulu man who's been tracking animals in this area his whole life. Matt was our personable driver & experienced safari guide — he patiently explained interesting behaviors and facts about the wildlife we discovered throughout our journey.
The two of them worked together as a team to show us the best of South Africa's natural beauty. Their trained eyes found things way before we could see them.
Sometimes they'd point out animals the rest of us wouldn't see until we were right on top of them.
Don't Startle The King!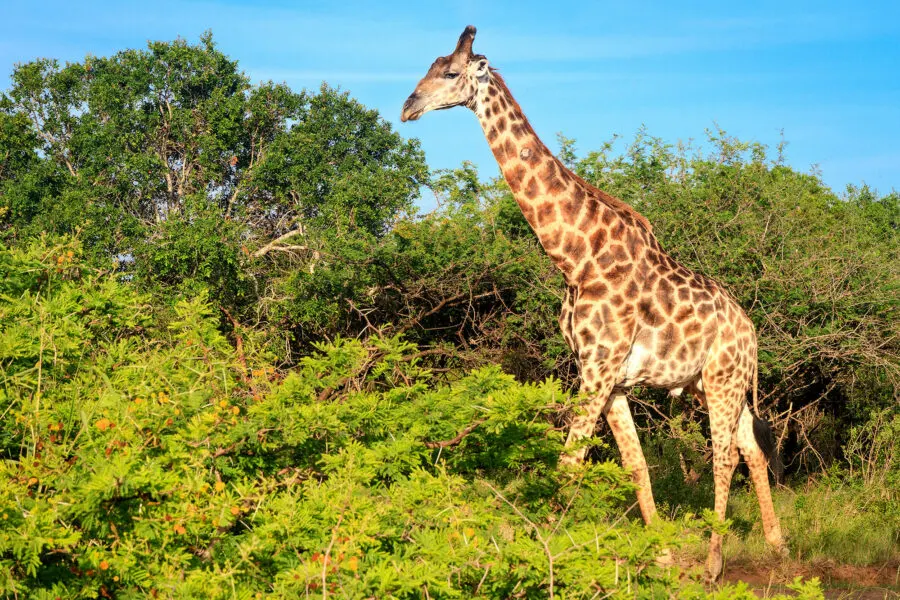 Driving along a simple dirt track through the diverse South African landscape, Matt & Dan kept an eye out for very subtle signs of wildlife. Tracks in the dirt, other animals acting funny, even birds warning each other of danger.
When they found something of interest, we'd take the truck off-road to get as close as we possibly could.
Surprisingly most of the animals are not afraid of the Land Rover at all. They just see it as another creature.
This let's you get incredibly close to the wildlife.
Closer than I ever thought we'd be able to get.
This Is Not A Zoo…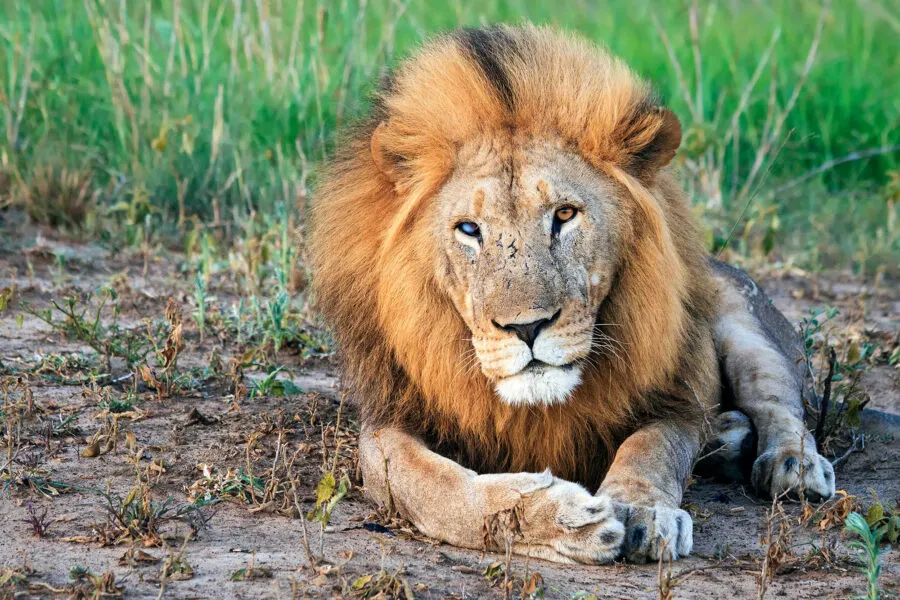 Just because the wildlife here is not afraid of you doesn't mean you can do whatever you want. There are strict rules, and following the rules will ensure you make it out alive.
Don't get out of the truck unless the guide says it's ok. Don't stand up in the truck near animals. Keep quiet around them.
And whatever you do — don't reach out & pet the big kitty.
A hungry lion has no interest in a large vehicle, but once he notices that it's full of individual snacks, that can quickly change. Doing something stupid will bring you plenty of unwanted attention!
This is something my friend Earl learned quickly when a gigantic lion strolled past our safari truck, looking him directly in the eyes from less than 5 feet away.
What was Earl guilty of? He forgot to ask the lion for permission to take a photo…
It's not wise to play games with the King of the Jungle. Please be polite and ask first.
Tracking Elephants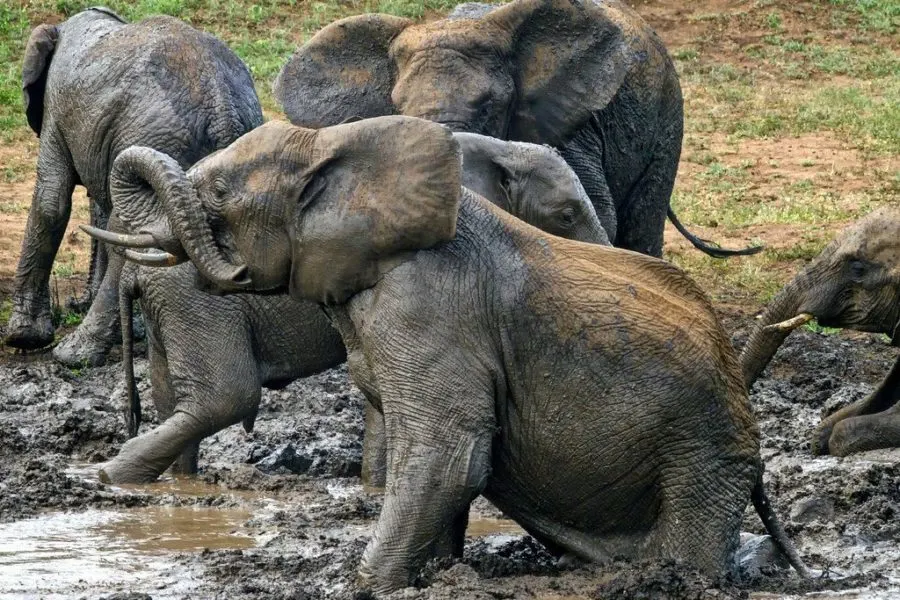 One morning we went looking for African elephants. They were spotted the previous day on the far side of the reserve, a 2 hour drive from camp. Once we arrived in the general area, everyone kept their eyes peeled for these giants. Despite their immense size they can be hard to spot in the thick brush.
We knew we were on the right path however — after finding a trail of broken trees. Young male elephants often take their aggression out on trees.
Soon the tree-murdering culprit was spotted. A huge male, all by himself. He was massive, and could have easily flipped our truck over if he wanted to — so we kept our distance. African elephants are the largest land animals in the world.
Then over the radio we learned that a whole herd of them were bathing in a mud hole nearby. Arriving on the scene along with another group, we discovered around 20 elephants playing & rolling around in the mud. Mostly females with their babies. It was quite a sight!
After one group cooled off, they'd saunter into the forest just as another group showed up. We probably saw almost 50 elephants in less than an hour that day…
Safari Animals In South Africa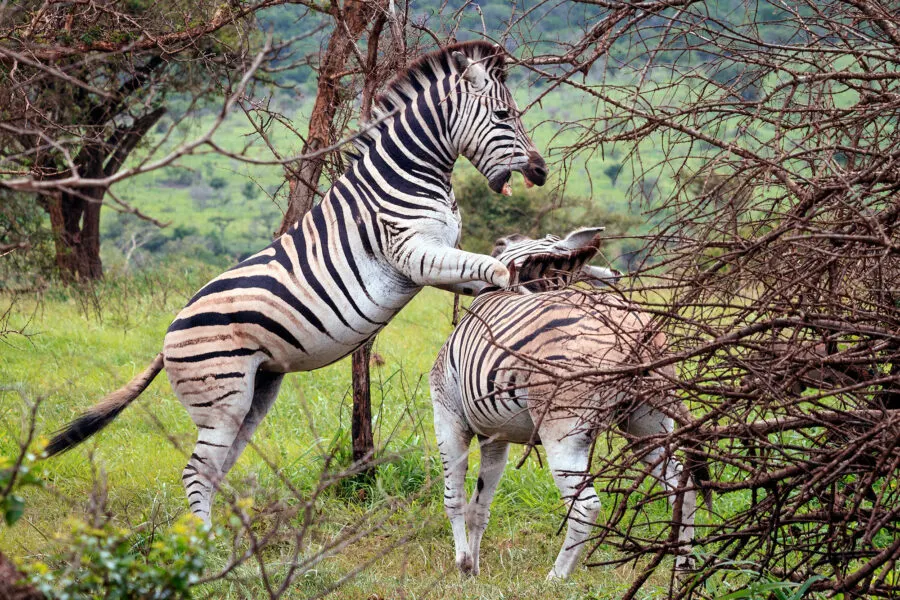 I could really go on for hours about all the things we saw on safari at Phinda. But to keep it short, here are a few quick highlights from the trip:
A family of cheetahs hunting antelope
Lions walking right up to the truck – close enough to touch
Getting stuck in the middle of a buffalo stampede
Twenty-foot tall giraffes blocking the road
Zebras playfully fighting with each other
Hilarious baby rhinoceroses & warthogs running around
Herds of elephants playing in the mud
Hyenas on the prowl at night
Eating grilled kudu (a type of antelope) under the stars
Sundowners (stopping for cocktails at sunset in the bush)
The whole safari experience in South Africa was very impressive. I knew it was going to be good, but I didn't realize just HOW good. I could have easily spent many weeks watching all those animals.
Sure, now I can cross it off my bucket list. But that doesn't mean I won't ever want to do it again. In fact, I really want to go back to South Africa as soon as possible. ★
Watch Video:

South African Safari

Location: North Uthungulu, South Africa
Company: &Beyond Safaris
Cost: $510 USD per night
READ MORE SOUTH AFRICA TRAVEL TIPS
I hope you enjoyed my guide to safari in South Africa! Hopefully you found it useful. Here are a few more wanderlust-inducing articles that I recommend you read next:
---
Any questions about South Africa Safari? Do you have other suggestions? Join the conversation on Facebook, Instagram, or Twitter to share!
#VisitSouthAfrica is made possible in partnership with South African Tourism. Content & opinions expressed here are my own.