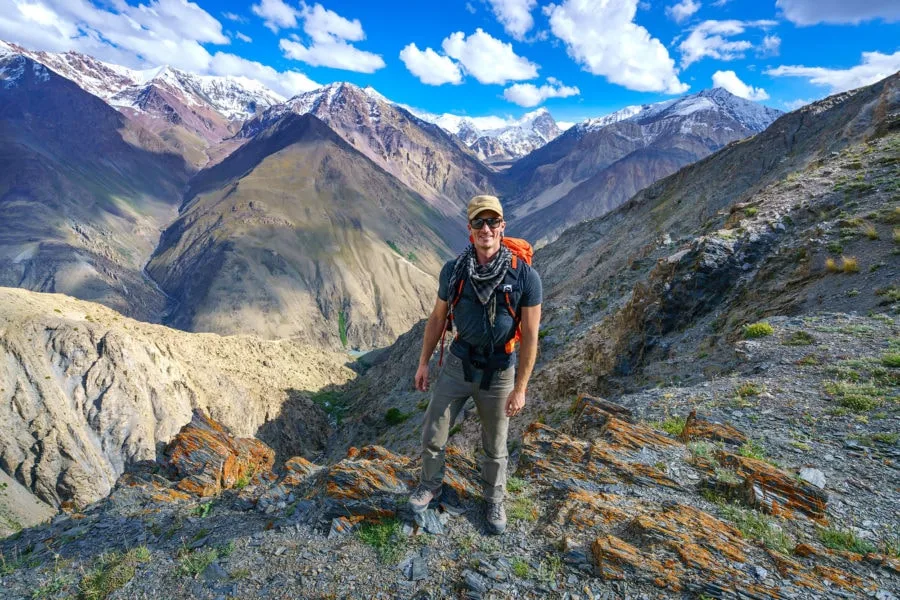 Travel Gear
One of my favorite & most used pieces of travel gear. The Shemagh or Keffiyeh is an incredible multi-use essential tool when traveling. I always have one with me.
The Shemagh (pronounced "shamay" or "schmog") is a soft piece of woven cotton cloth, kind of like a giant heavyweight bandana.
You can also think of it as a smaller (yet thicker) sarong.
You may recognize it as a traditional headscarf in many Arab nations. Unfortunately, ignorance in the world runs rampant, and because of this the Shemagh often gets a bad rap.
Once you start using one though, you'll quickly discover those Arabs sure knew what they were doing when they created these!
In my opinion it's more useful than a bandana, plus more convenient & durable than a sarong. In fact I'd argue the shemagh has 101 different uses…
Multiple Shemagh Uses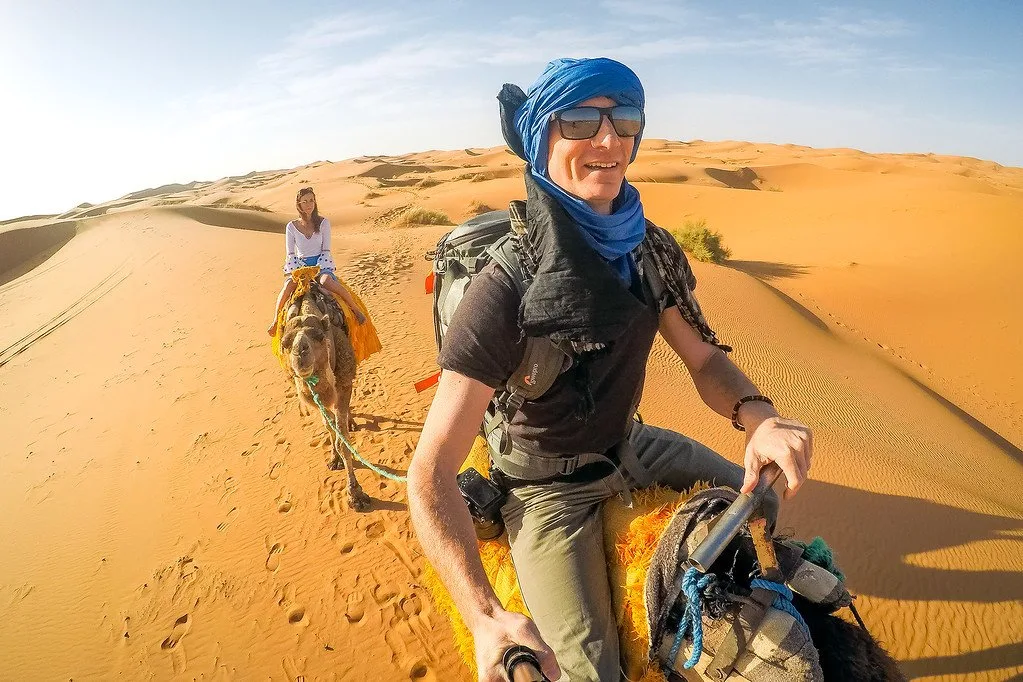 Dust Protection – Cover your face on motorcycles, trucks, and buses.
Sun Protection – Great for when you're stranded without shade.
Towel – Small, lightweight, fast drying, but thick enough get the job done.
Ground Cloth – Keep your butt clean & dry when sitting on the ground.
Warmth – Wrap it around your neck as a scarf to keep warm.
Bag – Put stuff in middle, tie corners together. Instant hobo sack.
Sarong – Wrap around your waist for modesty. Shorter than a normal one.
Sweat Rag – Great for hiking, running, or other sweat-inducing activities.
Arm Sling – Sprain a wrist or break an arm? Temporary immobilization.
Emergency Bandage – Help stop bleeding & protect the wound.
Pillow – Thick & soft enough to ball up & use for bus rides/camping trips.
Weapon – Twist a rock up in the middle. Swing away. Self-defense tool!
Concealment – Often used to hide my camera in sketchy neighborhoods.
Rope – Long enough to be rolled up and tie things together.
Water Filter – Fold multiple times to filter debris out of water before boiling.
Pot Holder – Take that boiling water you just filtered off the fire!
Keeping Cool – Soak in cold water and wrap around your neck.
Signal Flag – Large enough to wave and get someone's attention.
Blanket – Decent for covering some of your upper or lower body.
Eye Mask – Sleep during the day or in a hostel when lights are on.
These are only a few of the Shemagh's many applications!
The Shemagh In Military Use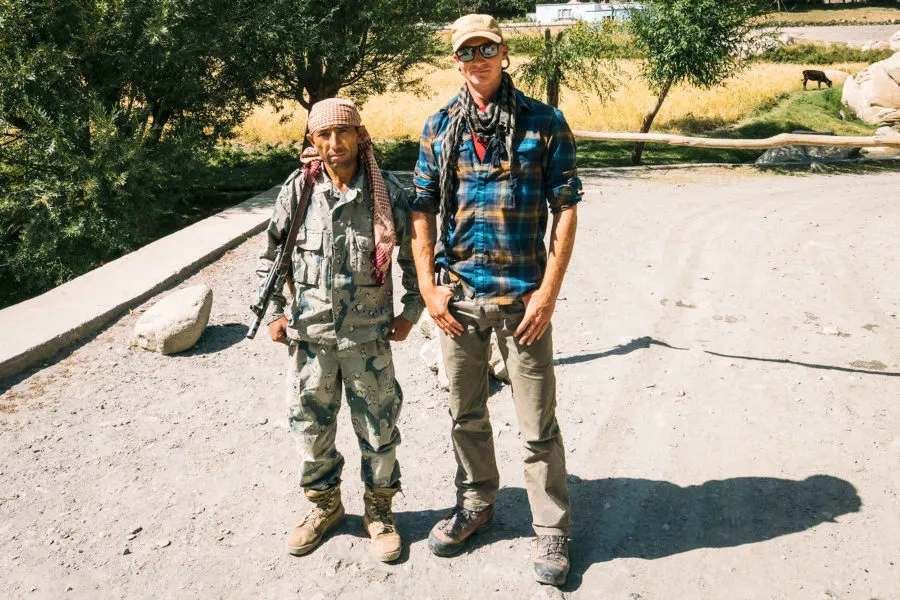 This simple piece of cloth is so practical that Australian, British, Irish, Thai, Afghan, and even US Special Forces all issue the Shemagh to their troops!
I've been traveling the world for the past 10-years with my Shemagh, to over 50 countries like Iceland, Fiji, Mexico, Cuba, Greenland, Israel, and even Afghanistan. It's one of my most useful pieces of travel gear.
So if you don't have one yet — because you're worried about what people will think — get over yourself and find out what you've been missing!
Where To Buy A Shemagh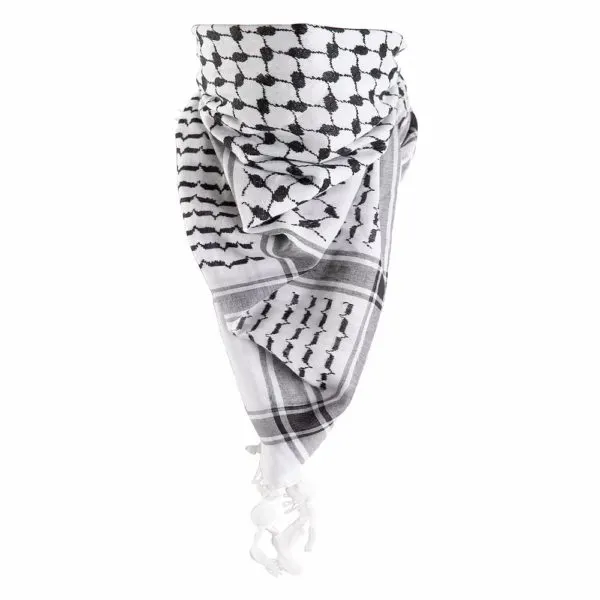 So, where can you get a good shemagh? I've bought them on Amazon.com, as well as in person from local markets in Afghanistan, Israel, and Morocco.
Honestly the scarfs that are available on Amazon are kind of hit or miss when it comes to quality. Many are just cheaply made.
If you can't buy a good one in a local market, I think the next best option is this company called Mora. I own two Mora shemaghs, and they are very well made. Plus there are many colors to choose from.
Check Shemagh Prices On Mora →
---
Bonus Video!

How To Tie A Shemagh Headscarf

Subscribe to my YouTube Channel for new Adventure Travel Videos!


(Click to watch How To Tie A Shemagh Headscarf on YouTube)
---
Enjoy This Article? Pin It!
---
READ MORE BUDGET TRAVEL TIPS
I hope you enjoyed my guide on why I travel with a Shemagh (or Keffiyeh) scarf! Hopefully you found it useful. Here are a few more wanderlust-inducing articles that I recommend you read next:
---
Have any questions about Shemagh scarves? What about other suggestions for uses? Join the conversation on Facebook, Instagram, or Twitter to share!