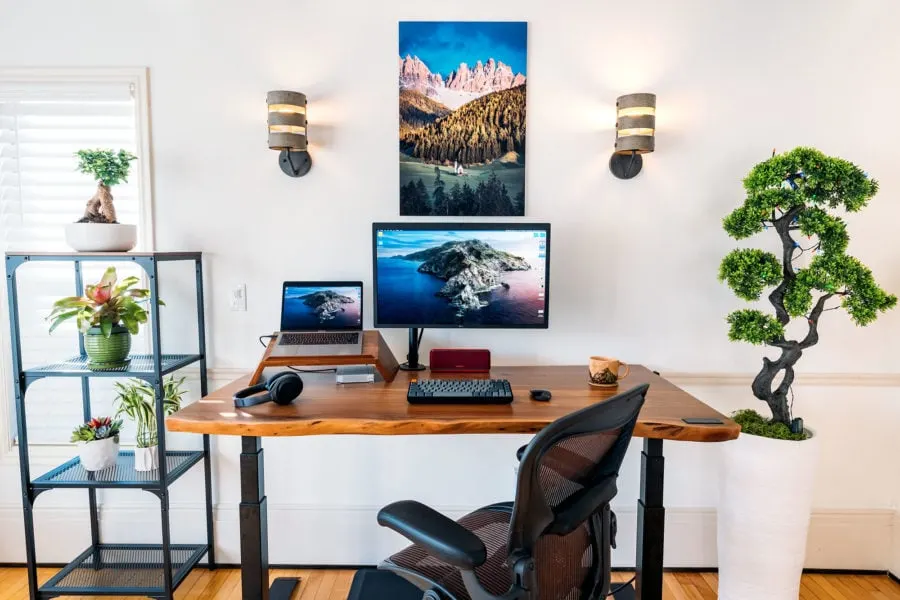 Gift Guide
Looking for the perfect holiday present for someone who works from home? These are the best work from home gift ideas for remote workers, no matter what your budget.
What a mess this year has turned out to be! While I'm a huge fan of working from home, I never thought so many other people would be forced to do the same this year — suddenly and without warning.
There is certainly a learning curve to working from home, but it gets easier over time.
These popular gifts for people who work from home can help make any home office a more comfortable and productive environment.
Working remotely as a blogger for the past 10-years, I've become especially careful about how I set up my personal workspace.
I enjoy working in a clean and clutter-free environment, with office accessories that are ergonomically functional. Along with art that gives off a peaceful vibe!
So here are some of my best work from home gift ideas for remote workers that are guaranteed to put a smile on the recipient's face!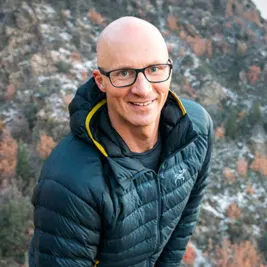 Why listen to me? Experience! I've been working remotely for ten years as a professional travel photographer & blogger.
Work From Home Gift Guide For 2022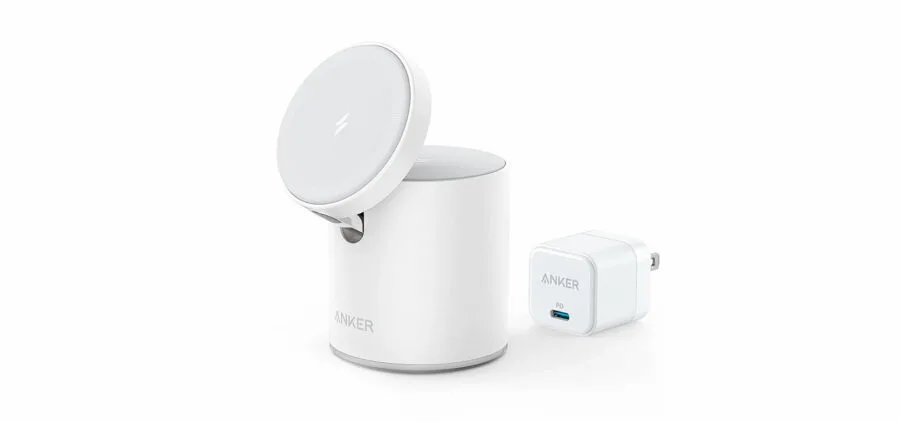 Want easy viewing access to your smartphone on your desk while it's charging? Check out the Anker MagGo Wireless Charger. It comes in multiple colors, and looks really elegant sitting on your desk, while also being practical. You can keep an eye on notifications, quick-charge your phone, and free up your pockets while working from home. It will also charge your wireless headphones at the same time!
---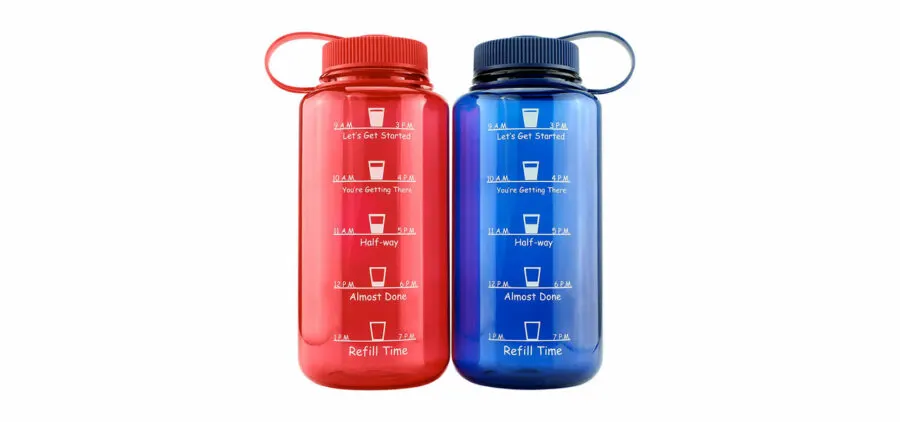 Hydrate, hydrate, hydrate! If you're not drinking enough water during the work day like most people, this is an easy way to help fix that. Fill it up, and keep track of how much water you're drinking throughout the day. Remember to re-fill the bottle at noon! Don't let working from home hinder your health goals.
Two liters of water a day keeps the doctor away… or something like that.
---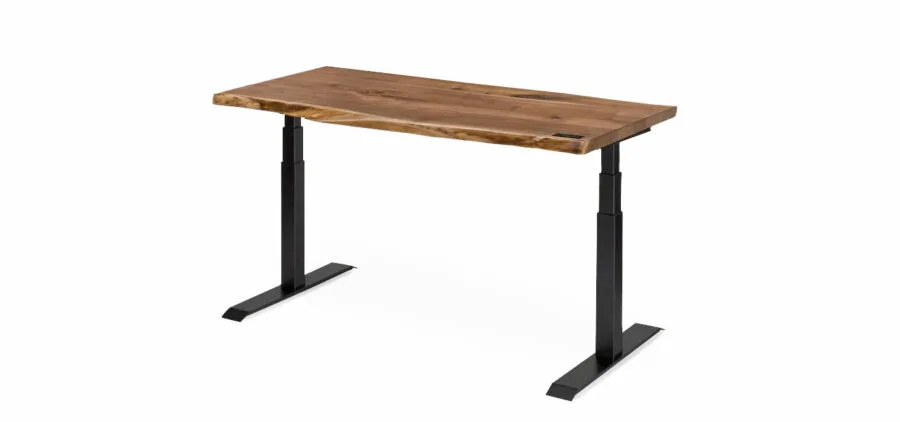 Ok, this is more of a luxury work-from-home gift, or maybe just a gift you can give yourself! I absolutely love my Ergonofis Standing Desk. The 1 3/4 inch thick slab of solid wood, paired with a powerful motorized base and an elegantly designed control makes it the highlight of my home office for sure.
Standing at my desk just for an hour or two each day somehow keeps me more energized and comfortable, I don't know how to explain it, but you can learn why endocrinologists recommend it here.
---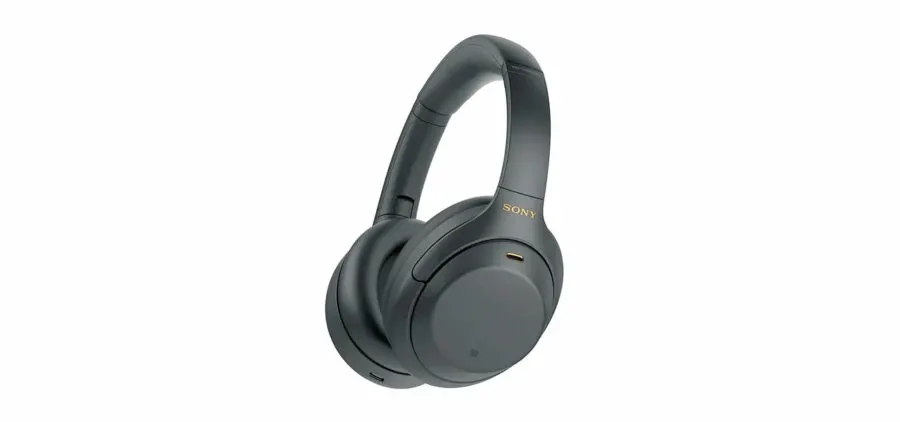 Not only do they work great as a gift for travelers who fly a lot, these Sony Bluetooth Noise Canceling Headphones are also perfect for drowning out the sound of screaming toddlers, garbage trucks, barking dogs, and any other random noise making its way into your home office. With the onboard microphone, they're also wonderful during video conference calls!
---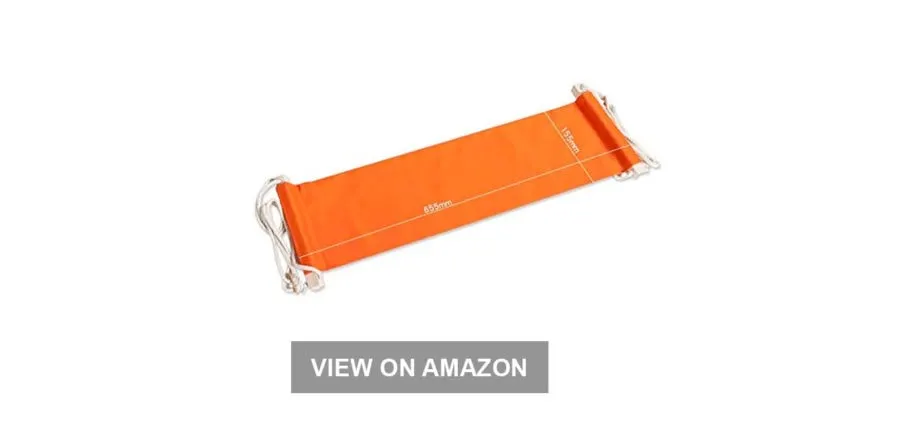 Yes, it's a mini hammock for your feet! Feeling the need to kick back and get comfortable in your ergonomic office chair? Let your hair down, and put your feet up, on this wonderfully fun office invention that hangs under your desk. Perfect for taking a work break to watch some cat videos… or for your own cat to take a nap.
---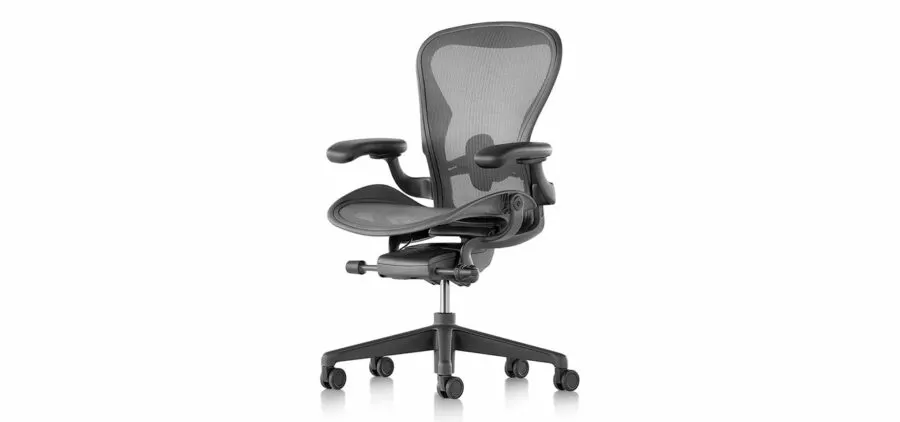 Speaking of ergonomic office chairs, a really good one can make working from home all day a lot more comfortable and bearable. I own the amazing Herman Miller Aeron, basically the king of all office chairs.
Want a comfortable and stylish office chair that's a bit more affordable, and comes in more colors? The Steelcase Series 1 is a great option.
Even tighter budget? Try the XUER Mesh Computer Chair. Your back & neck will thank you for it!
---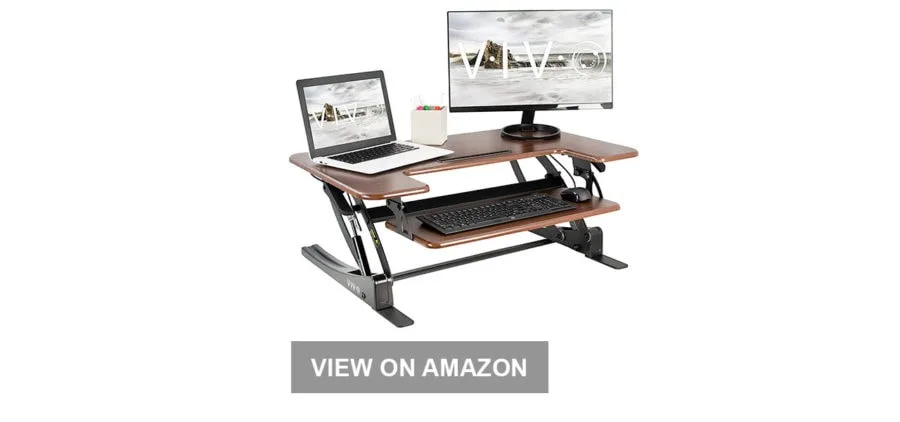 Don't want to buy a complete standing desk? You can convert your existing desk into a standing one with this innovative Vivo Convertible Desk Riser. It can support two desktop monitors and a keyboard, allowing you to raise them up to 17 inches higher than your traditional desk to allow working while standing.
---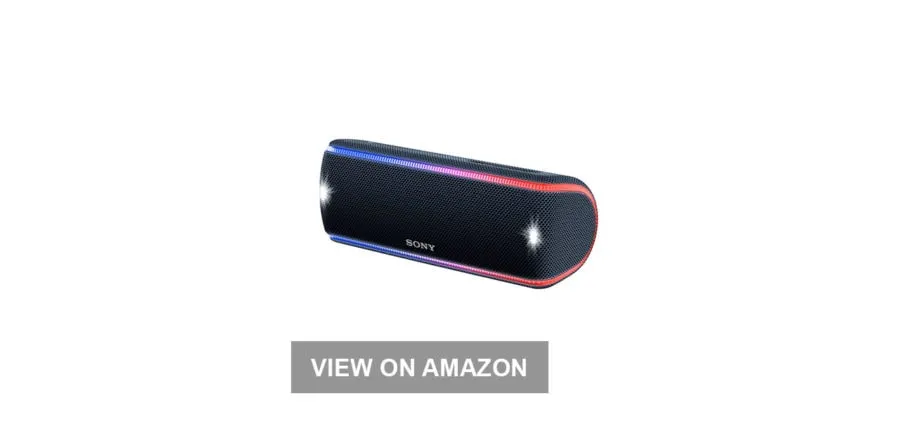 When you don't want to wear headphones, but are still in the mood to work to your favorite music, blast those tunes in your home office with this Sony Portable Bluetooth Speaker. Take it with you around the house, and enjoy up to 24-hours of wireless battery life on a single charge.
---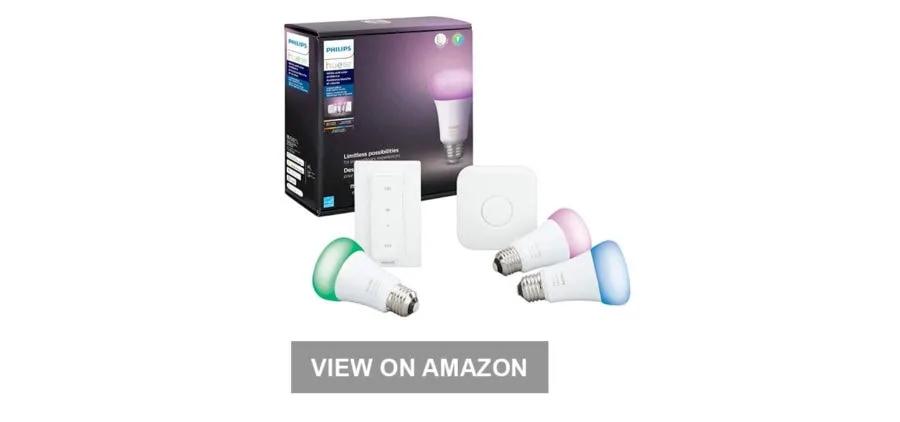 If you're waking up before sunrise, or working late into the night, setting the ambience of your office with some colorful led lighting is a wonderful way to enjoy working from home a bit more. My office is equipped with a Philips Hue Color Ambiance LED Starter Kit but you can also get something like this table lamp too.
---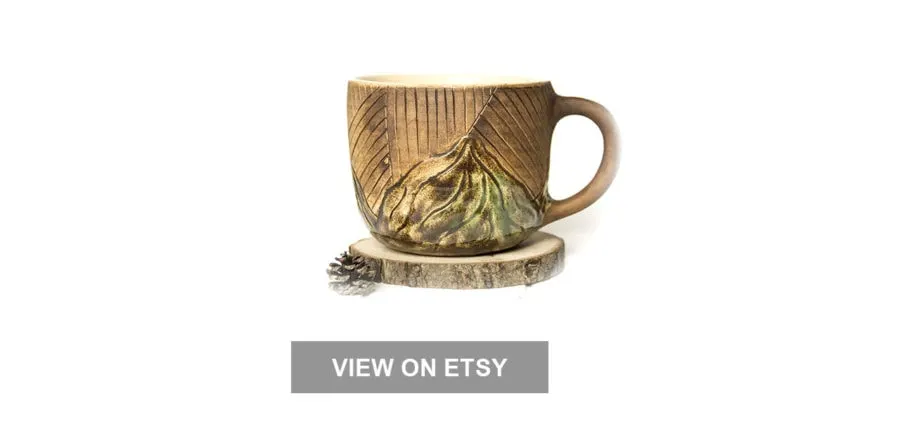 Nothing makes an office feel extra special like a handmade coffee mug! Mine is from this Etsy Shop based in Ukraine, and they only make a limited number of each design. A beautiful ceramic mug created with love for nature and the mountains! Check out the other designs they have available too.
---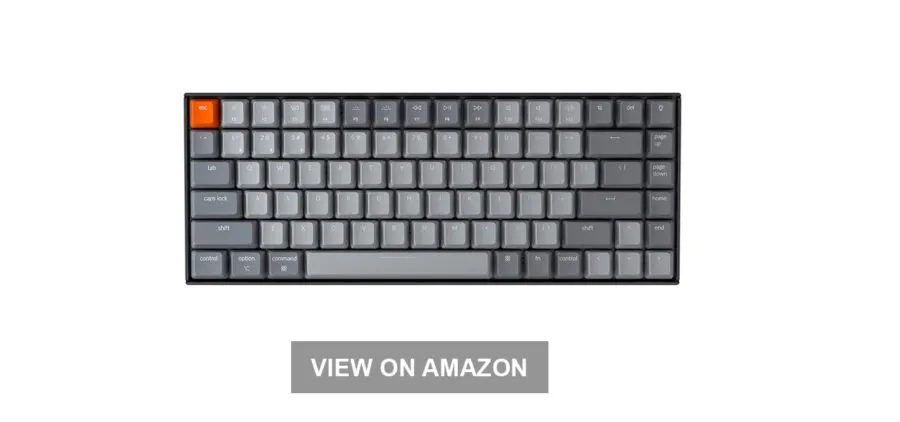 I have a thing for old-school mechanical keyboards. There's just something special about the "THWACK!" of each keystroke. Well you can get that magic back with the Keychron K2 Bluetooth Keyboard which works with both PC and Macs. It has color LEDs under the keys too, which is super fun at night. The battery lasts about a week of regular use before it needs to be recharged.
---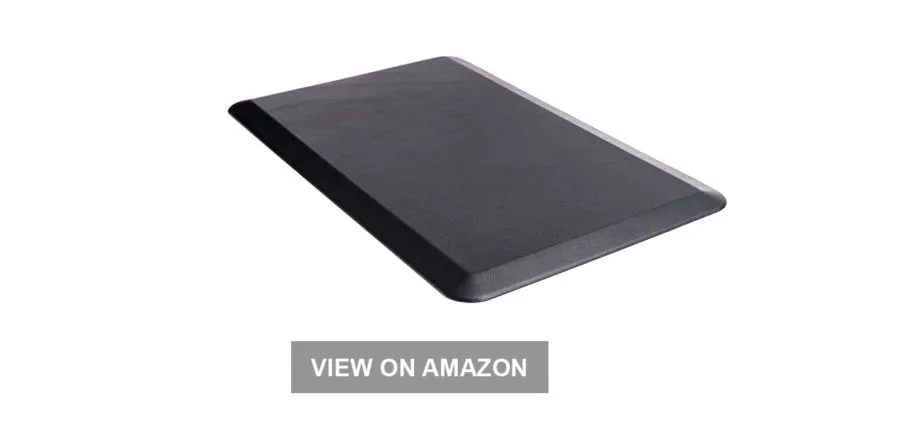 A must-have office accessory to go with your standing desk setup. This super cushy floor mat from Gorilla Grip helps reduce foot and leg fatigue when standing at your desk for a few hours.
---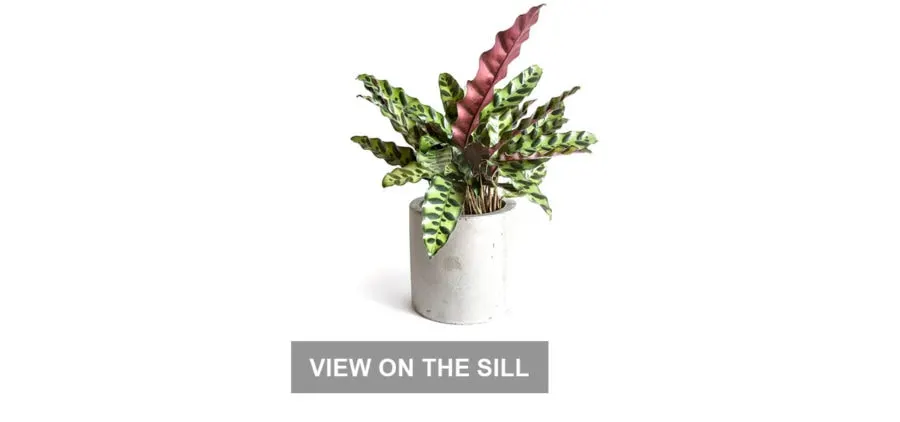 Liven up your home office environment with some potted plants from TheSill.com! Choose from easy-to-care for live plants, or fake ones — either will help give your workspace a bit more color & life.
Potted plants have really taken off during the pandemic, as more people try to spruce up their living spaces and home offices due to all the time we've been forced to spend at home.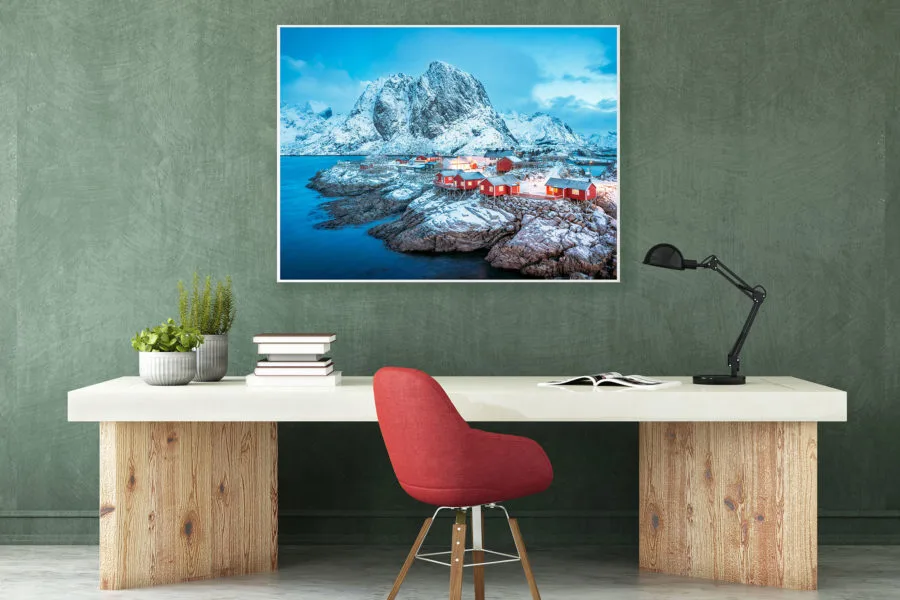 Ok, I'm going to get a bit self-promotional here, but all the photography I have hanging around my office are images I've shot during the course of my adventures around the world.
From Antarctica to Afghanistan, I've put together a gallery of my favorite images if you'd like to purchase some interesting new artwork to spruce up the walls of someone's home office (or your own!)
These photography prints come in a few different sizes and mounting options. My favorite are the metal prints with a floating wall mount. 10% of all my print sales are donated to the National Park Foundation — an organization who works tirelessly to preserve our wild places.
---
15. Office Cat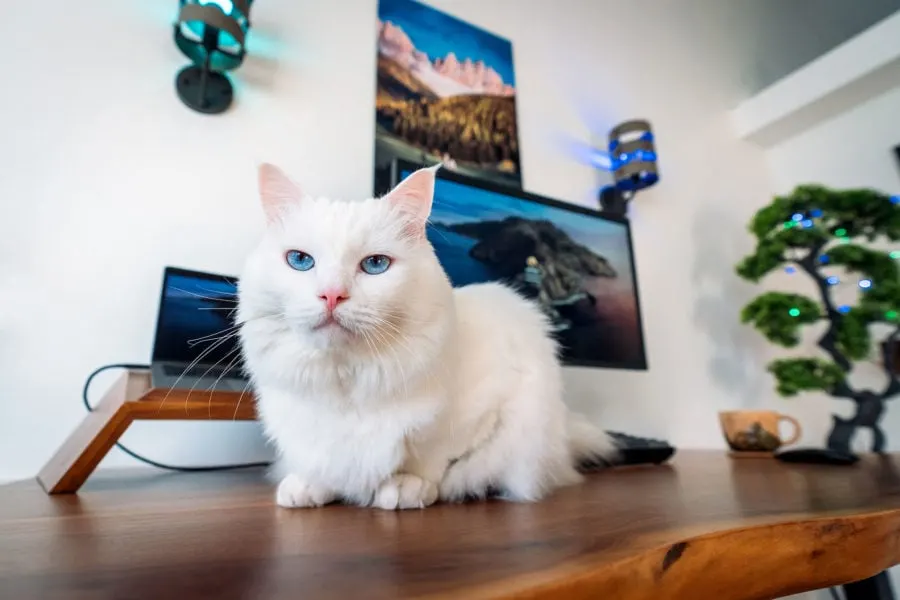 Everyone needs an official office cat to improve their work-from-home experience. A furry ball of fluff to squeeze when stress levels start increasing.
No, you can't have this one. This one is mine.
---
Happy Holidays This Season!
Well, that's it for the best work from home gifts for 2022. I hope you found some unique gift ideas for the remote worker in your life who likes to stay productive.
Whether you're shopping for a birthday, Christmas, Hanukkah, Kwansa, or even Festivus — you can't go wrong with these fun gifts for people who work from home! ★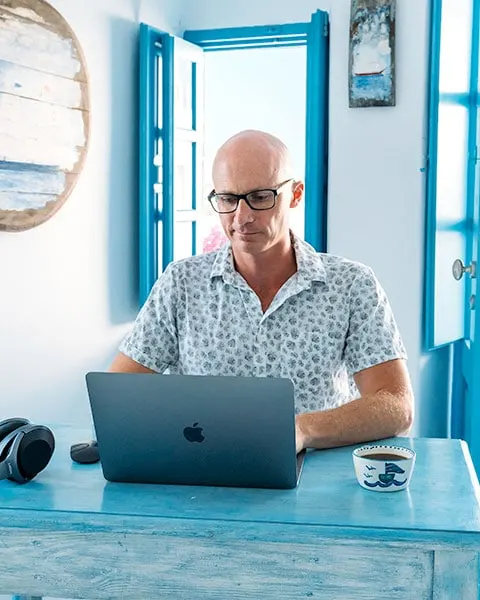 My Amazon Shop
Check out my full Amazon Shop to see all my favorite travel, photography, and outdoor gear.
---
Enjoy This Article? Pin It!
---
READ MORE TRAVEL TIPS AND RESOURCES
I hope you enjoyed my guide to the best gifts for people who work from home! Hopefully you found it useful. Here are a few more wanderlust-inducing articles that I recommend you read next:
---
Have any questions about these home office gifts? What about other suggestions? Join the conversation on Facebook, Instagram, or Twitter to share!