Travel Tips
Would you be surprised if I told you my favorite piece of backpacking gear is my smartphone? I love using my iPhone's GPS for hiking in the wilderness. Here's why.
If you've been following me on Facebook & Instagram, you'll know that I recently returned from an epic trek in Greenland on the Arctic Circle Trail.
There's no cell-service on this hike. It was a 10 day adventure through remote Greenlandic wilderness. However I was still able to use my iPhone's built in GPS capabilities to help me navigate the long-distance route.
My battery lasted 7 days before it needed recharging too!
I've been using a great app called Gaia GPS for hiking trips in places like Turkey, Norway, Israel, Greenland, Canada, Iceland, and the United States.
If you are an adventure-lover like me, you need this application.
Smartphone GPS For Hiking
Did you know that cell service is not necessary to use your smartphone's Global Positioning System (GPS) chip? However to track your progress effectively without cell service, you must pre-download maps of the area you'll be hiking before the journey.
There are a few different smartphone GPS mapping apps out there, but my favorite (and the most used) is called Gaia GPS.
This amazing app allows hikers to pre-download different types of maps from around the world for use with your iPhone's GPS. You can also record altitude, speed, leave waypoints, create tracks, and produce all sorts of other detailed information about your backcountry trips.
Better Than Dedicated Device?
Why spend hundreds of dollars on a dedicated GPS device for hiking when you can get the same functionality with a $20 app for your smartphone?
Using your smartphone as a GPS unit saves you money, reduces the amount of weight you pack, and is multi-use (taking photos, keeping a journal, etc.).
A GPS app like this is a wonderful backup along with regular paper maps, and can save your butt if you happen to lose the trail or get caught in bad weather.
Both have happened to me a few times over the years, and whipping out your phone is far easier than pulling out paper maps during a wind and/or rainstorm!
Gaia GPS Settings
To get the most out of Gaia GPS, there are few settings you need to be aware of. First, there are many different map layers you can use within the app. The two I use most often are the Open Hiking Map and Google's satellite view called Imagery + Roads.
These are probably the best maps for hiking. The Open Hiking Map includes basic topographical features along with known hiking trails, while Satellite Imagery gives you a better picture of the landscape.
If hiking somewhere without cell service, make sure to pre-download sections of the map that cover the area where you'll be.
Pre-downloading maps is explained in the YouTube tutorial below.
Gaia GPS also allows you to record tracks as you hike, but don't do this unless you have a specific need, because it drains battery life and requires the phone to be powered on the whole time.
I only use the app to confirm my GPS location or navigate in bad weather.
Close the Gaia app after each use (double tap the home button and swipe the app up to close). This prevents Gaia from continually updating your location. Turn the phone off to further reduce battery drain.
Protecting Your Phone
As you might already know, I'm a huge fan of the water & shock-proof smartphone cases from LifeProof, and they're one of my sponsors too.
Using the LifeProof FRĒ POWER gives me double the battery power for long-distance treks like the Arctic Circle Trail.
So when my phone's battery eventually dies, I simply press a button on the back of the LifeProof case to recharge it completely.
Battery Conservation Settings
While hiking through Greenland for 10 days, my iPhone 6 battery lasted for 7 days using the settings below. I turned off the phone when not in use, and only powered it up to compare my GPS location with the paper maps I carried.
Enable Airplane Mode (turns off WiFi/Bluetooth)
Close all apps except Gaia
General > Usage > Battery Percentage = ON
Privacy > Location Services = OFF (except Gaia)
Privacy > Advertising > Limit Ad Tracking = ON
Privacy > Motion & Fitness = OFF
General > Siri = OFF
General > Accessibility > Reduce Motion = ON
General > Date & Time > Set Automatically = OFF
General > VPN = OFF
One more important tip is to keep your phone warm when it's cold out, like in a pants pocket. This includes when sleeping too. Nothing drains the battery faster than cold weather! ★
Watch Video: Gaia GPS Tutorial
Subscribe to my YouTube Channel for new Adventure Travel Videos!
(Click to watch Gaia GPS Tutorial on YouTube)
Enjoy This Post? Pin It!
[su_row class=""]
[su_column size="1/2″ center="no" class=""]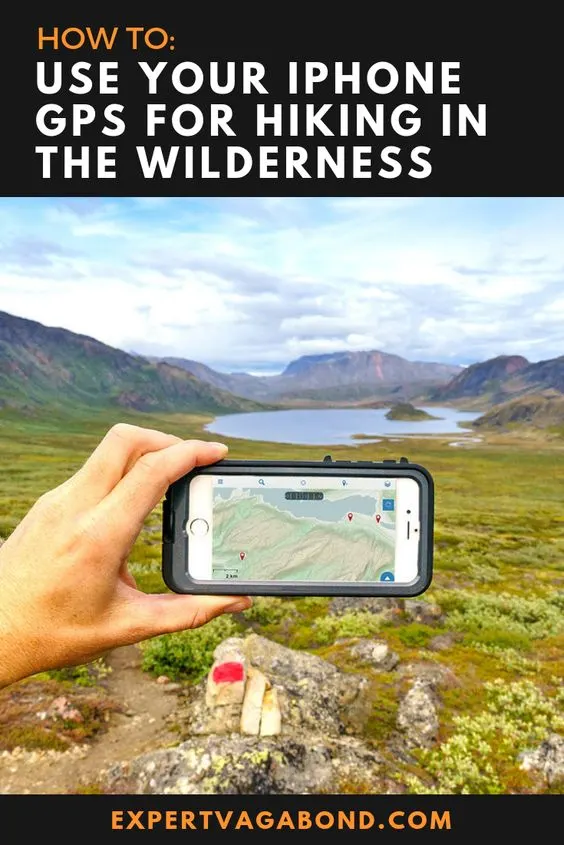 [/su_column]
[su_column size="1/2″ center="no" class=""]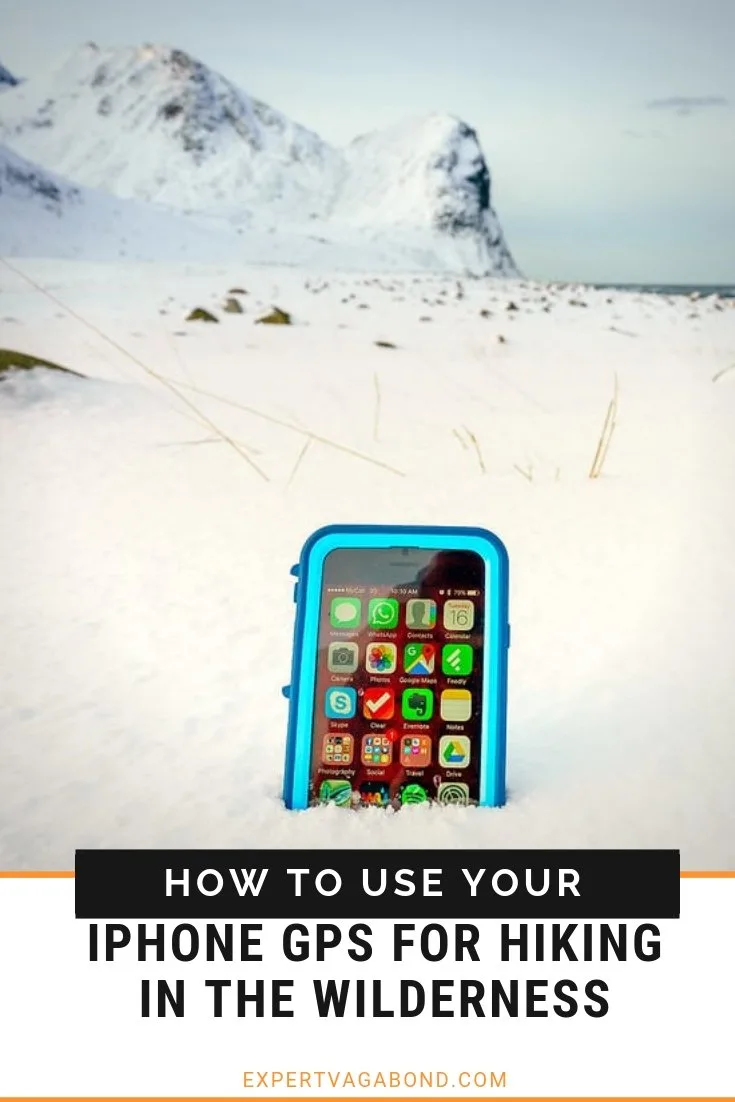 [/su_column]
[/su_row]
READ MORE TRAVEL TIPS
I hope you enjoyed my guide on how to use your iPhone GPS! Hopefully you found it useful. Here are a few more wanderlust-inducing articles that I recommend you read next:
Have any questions about using your phone's GPS for hiking? Do you use Gaia? Let me know in the comments below!