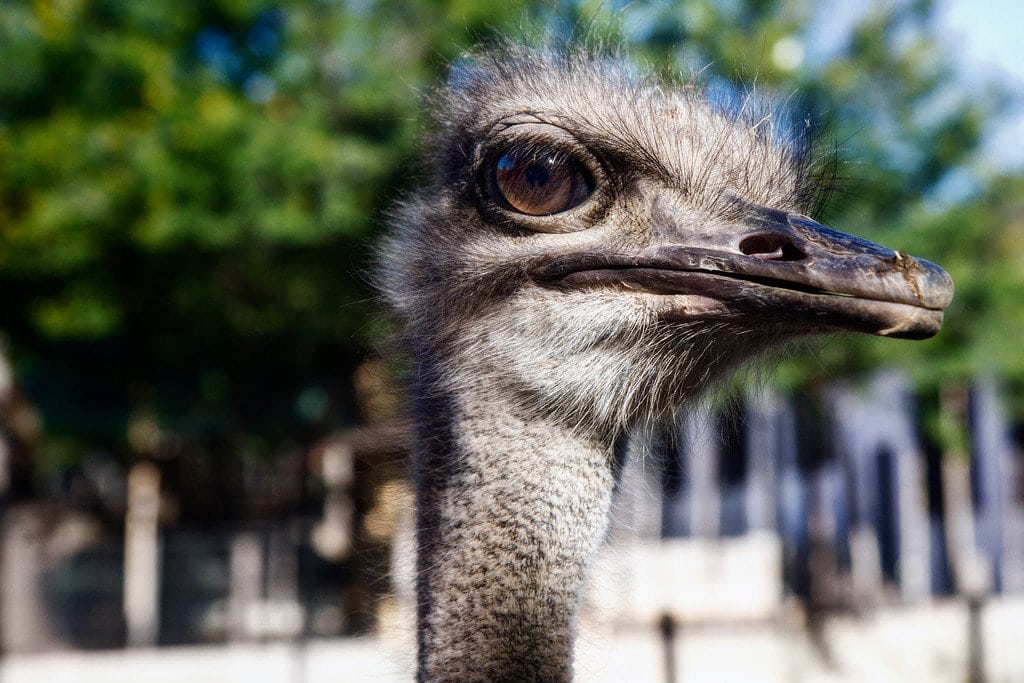 Oudtshoorn, South Africa
Have you ever wanted to know how to seduce the largest bird in the world? Today I will teach you the ancient & mysterious secrets of wild ostrich love.
Everyone gets a little lonely sometimes. Instead of looking for love in all the same places, why not visit a farm? There are plenty of farm animals out there who would be happy to receive your affections.
If you happen to be traveling in South Africa, you're in luck. Everyone knows that the hottest farm animal in the world is the ostrich, and you'll find many available birds in South Africa.
The following guide will teach you how to seduce and conquer this wild beast on just the first date!
Step 1: Find a Sexy Ostrich
Obviously this won't be too difficult, as most ostriches are extremely attractive. The best ones will have long, skinny legs and big doe eyes with long lashes.
But everyone has different tastes, so maybe you'll want a big fat one instead.
Whatever your pleasure, the best place to find them is at an ostrich farm, like the Cango Ostrich Farm located in Oudtshoorn South Africa. They'll help you find the perfect match depending on your personal requirements.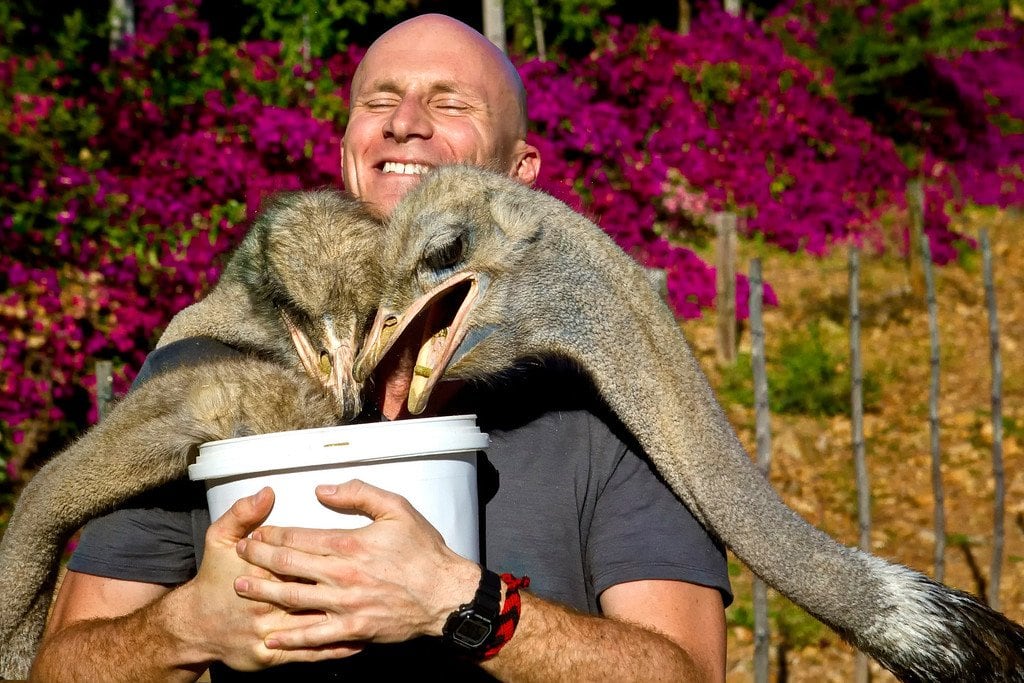 Step 2: Wine & Dine Her
Now you can't just make your move right away, she'll want to play hard-to-get first. So you'll need to take her out to eat. Fortunately this won't be expensive, because her favorite foods are alfalfa pellets, rocks, and twigs.
Because ostriches don't have teeth, they eat all sorts of random things to help break up the food in their stomachs. Rocks and twigs are usually free. This means she'll be a cheap date.
You should even be able to afford paying for her friends too, and everyone knows you are far more likely to succeed in your quest if you win her friends over first.
And if her friends are attractive and willing, well – you just never know how your night could turn out…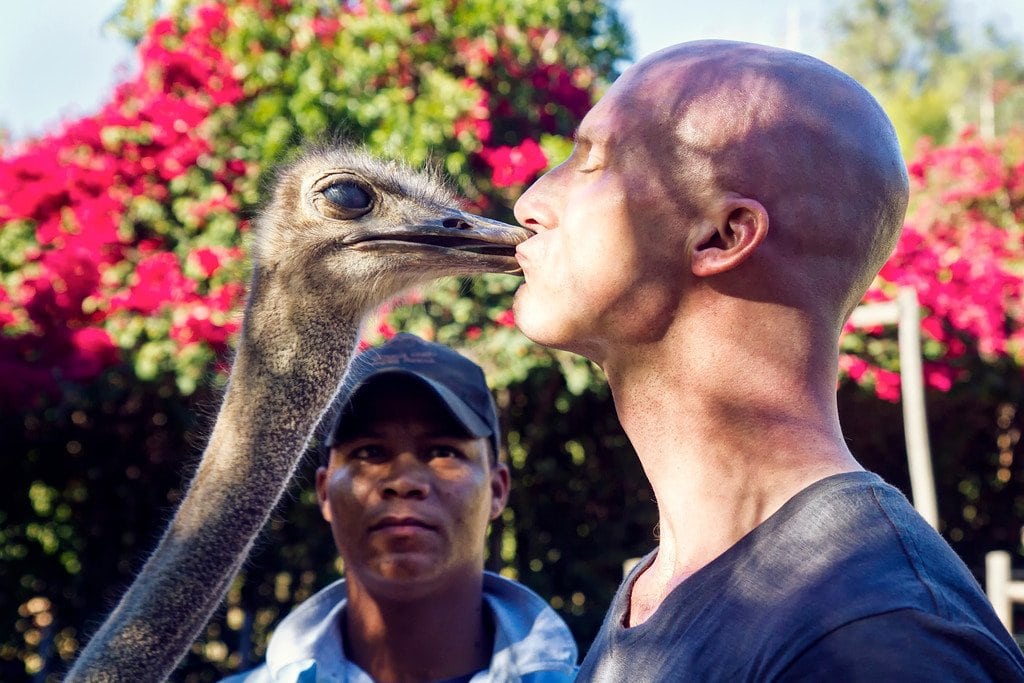 Step 3: The First Kiss
By now you should have built her trust up enough that you can attempt a passionate make-out session. When you go in to make your move, don't be startled if her eyes suddenly go opaque.
Ostriches have two different eyelids on each eye, and to make the kiss more romantic, she may close the interior ones.
It's also important to note that she might be an aggressive kisser… A little pinching and biting is very common.
This shouldn't be a problem though, especially if you're into that kind of thing.
Step 4: Mount Up & Take Her for a Ride
This is the moment that you've been waiting for! Now she'll be putty in your hands, ready & willing to do anything you want. Don't let her over-think it too much though, or she may change her mind.
Ostriches can be a little shy sometimes, and they'll relax more if you blindfold them before climbing on top. Once you've mounted her, wrap your legs around tight and grab ahold of her wings.
Ready for some action?
Then take off her blindfold, lean back, and let the fun begin!
If it's your first time, don't be embarrassed if you only last a few seconds. ★
Watch Video: Seducing An Ostrich
Subscribe to my YouTube Channel for new Adventure Travel Videos!
(Click to watch Seducing an Ostrich in South Africa on YouTube)
Travel Planning Resources for Oudtshoorn, South Africa
READ MORE SOUTH AFRICA TRAVEL TIPS
I hope you enjoyed my guide on how to seduce an Ostrich! Hopefully you found it useful. Here are a few more wanderlust-inducing articles that I recommend you read next:
Would you ever kiss an ostrich? Any other animals? Share with us in the comments below!
---
#VisitSouthAfrica is made possible in partnership with South African Tourism. As always, the content & opinions expressed here are entirely my own.