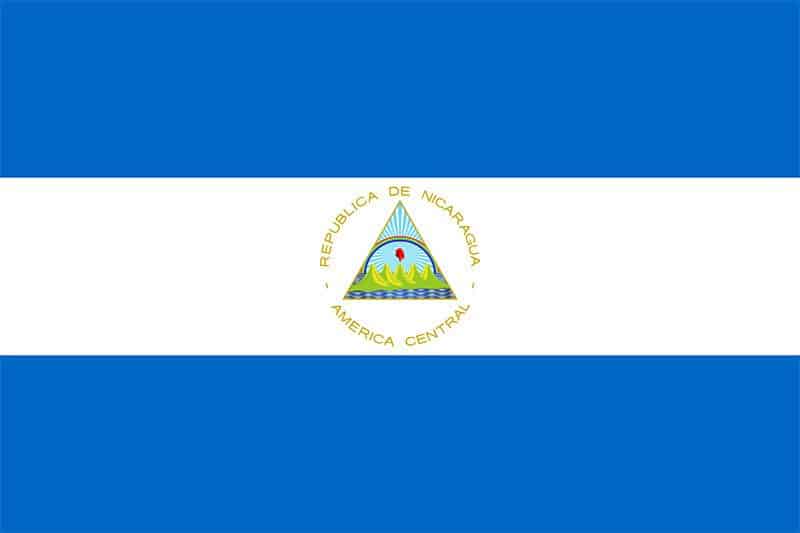 Budget Travel
Is it possible to travel in Nicaragua on a budget? Learn how much it cost me to backpack in Nicaragua — along with my favorite tips & highlights.
Overview
I think I'm in love. The Central American country of Nicaragua was a big surprise. I quickly got sucked into it's laid-back pace of life, incredibly friendly people, and low cost of living.
I wasn't planning on spending much time here. That scenario soon changed once I got to know the place!
Do you want to travel back in time? It's possible in Nicaragua.
Venture into any of the many small towns to experience rural farming communities where water is collected with buckets, horses are the only way to get around, and even basic electricity can be hard to find.
Living in Nicaragua for a while was a refreshing pause in my journey, and I became captivated by it's magic.
---
Nicaragua Travel Costs:
Nicaragua travel budgets can vary greatly. Here is a breakdown of how much money I spent over 4 months of travel there.
Food & Drink: $1,444 US (groceries, restaurants, water, alcohol)
Accommodation: $595 US (hostels, hotels, camping fees)
Transportation: $92 US (buses, taxis, boats)
Activities: $110 US (entrance fees, rentals, classes, tours, etc.)
Miscellaneous: $299 US (laundry, sundries, souvenirs, visas, etc.)
TOTAL DAYS = 121
TOTAL SPENT = $2,540 US
DAILY AVERAGE = $21 US
Budget Notes: I stayed almost 2 months at a hostel in Granada called La Casita that charged only $4 a night because it was low-season.
---
Highlights
– Watching my first cock fight
– Volcano boarding down Cerro Negro
– Building ovens out of poop
– Hitchhiking to visit Alberto
– Chicken buses
Lowlights
– The heat of Leon
– Sleeping on the deck of a cargo boat
– Crashing a motorcycle
– Witnessing how people live at La Chureca
– Chicken buses
Surprises
– How cheap the country is
– How friendly the people are
– Chicken buses!
My Nicaragua Slideshow
---
Stories & Adventures From Nicaragua
Planning to travel to Nicaragua soon? Browse all my blog posts from Nicaragua to get ideas & recommendations for your own adventures!
[button label="Read Stories From Nicaragua »" url="https://expertvagabond.com/central-america/nicaragua/" color="#f05134″]
---
Final Thoughts
Nicaragua has a little bit of everything. Beautiful beaches, great surfing, active volcanoes, nature preserves, freshwater lakes, jungle rivers, quaint colonial cities, and a good chunk of the country is not easy to access and off the beaten track (just the way I like it).
Traveling in Nicaragua won't break the bank either. I know I'll be back again some day soon.
Additional Examples?
My last trip to Nicaragua was in 2011. Prices have probably changed a bit since then. We don't all travel the same way either. So to help you get a better picture, here are a few Nicaragua travel budgets from others:
---
Travel Planning Resources for Nicaragua
Packing Guide
Check out my travel gear guide to help you start packing for your trip. Pick up a travel backpack, camera gear, and other useful travel accessories.
Book Your Flight
Book cheap flights on Skyscanner, my favorite airline search engine to find deals. Also read my tips for how I find the cheapest flights.
Rent A Car
Discover Cars is a great site for comparing car prices to find the best deal. They search both local & international rental companies.
Book Accommodation
Booking.com is my favorite hotel search engine. Or rent local apartments on Airbnb ($35 discount!). Read my post for tips on booking cheap hotels.
Protect Your Trip
Don't forget travel insurance! I'm a big fan of World Nomads for short-term trips. Protect yourself from possible injury & theft abroad. Read more about why you should always carry travel insurance.

READ MORE NICARAGUA TRAVEL TIPS
I hope you enjoyed my Nicaragua Travel Budget! Hopefully you found it useful. Here are a few more wanderlust-inducing articles that I recommend you read next: