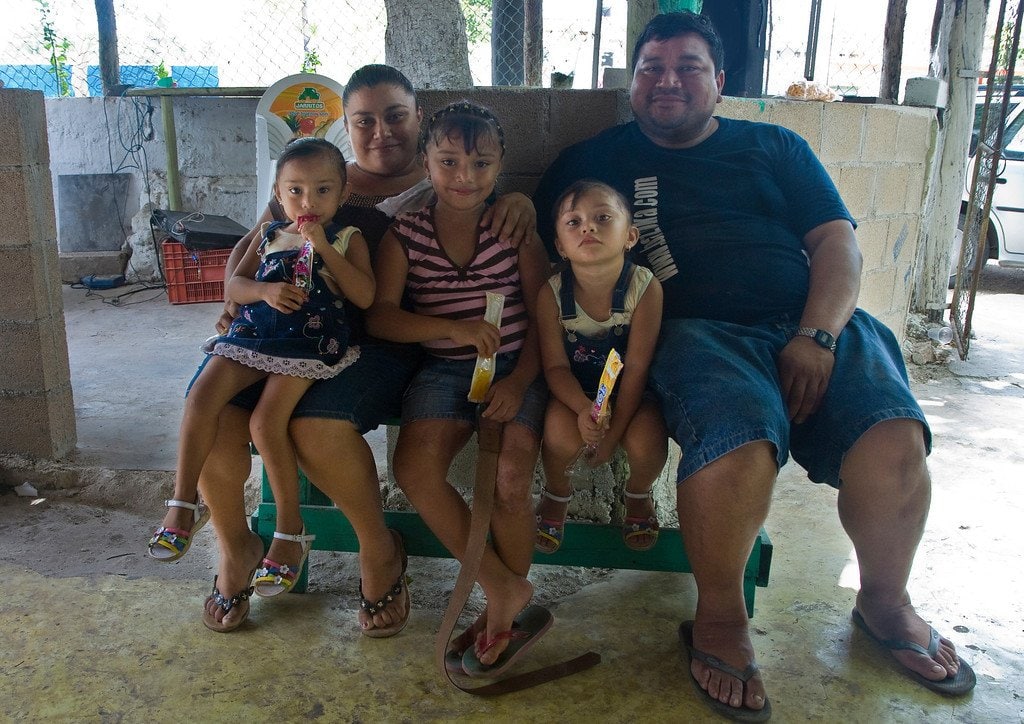 Valladolid, Mexico
One day as I wandered through the outskirts of the Mexican town of Valladolid, a local family invited me into their home to chat.
Marta spoke zero English, and my Spanish was almost non-existent. So our conversation resembled a game of charades. :D
But that didn't stop us. After a bit of awkward chatting with hand-signals, she motioned for me to enter her very modest thatched-roof home.
Inside she proceeded to introduce me to her large extended family while pouring me a glass of juice. At least 11 people were living here. Uncles, cousins, siblings, grandparents, everyone. The whole family was of Mayan decent.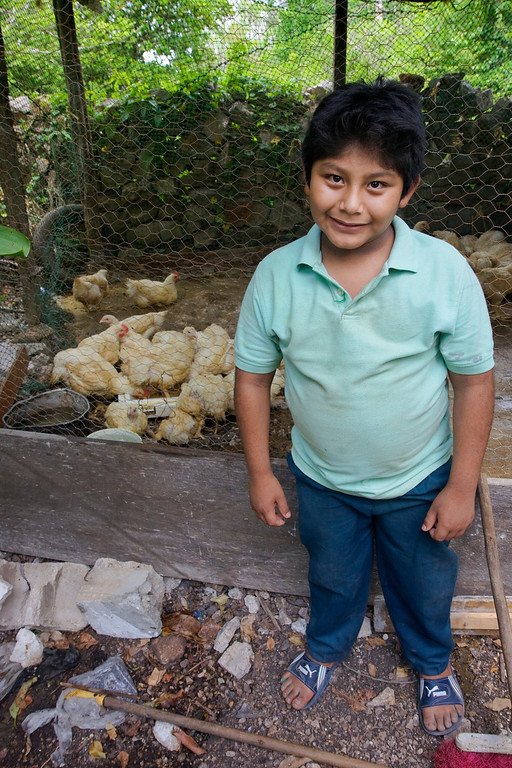 Voting in the Mexican Elections
Eventually José asked me if I could help get his elderly & crippled father Vincente in the back of the family pickup truck. He seemed to have diabetes or maybe leprosy — all the toes on his left foot were missing and he only had 2 left on the right foot.
We lifted his wheelchair into the truck bed and everyone piled in to drive into the center of town. Including me. Turns out today was election day, and the old-man wanted to cast his vote.
Neighbors stared at me as we drove past — some with their mouths hanging open. It was pretty funny. I got the impression that José was showing off his new American friend. :)
While we waited for Vincente to vote, young Margarita took me to the park to wait in the shade. As soon as we sat down old Mayan women began making all kinds of cooing sounds at us. Margarita explained that they thought I was her boyfriend.
I smiled big and waved as the whole park seemed to break out in laughter.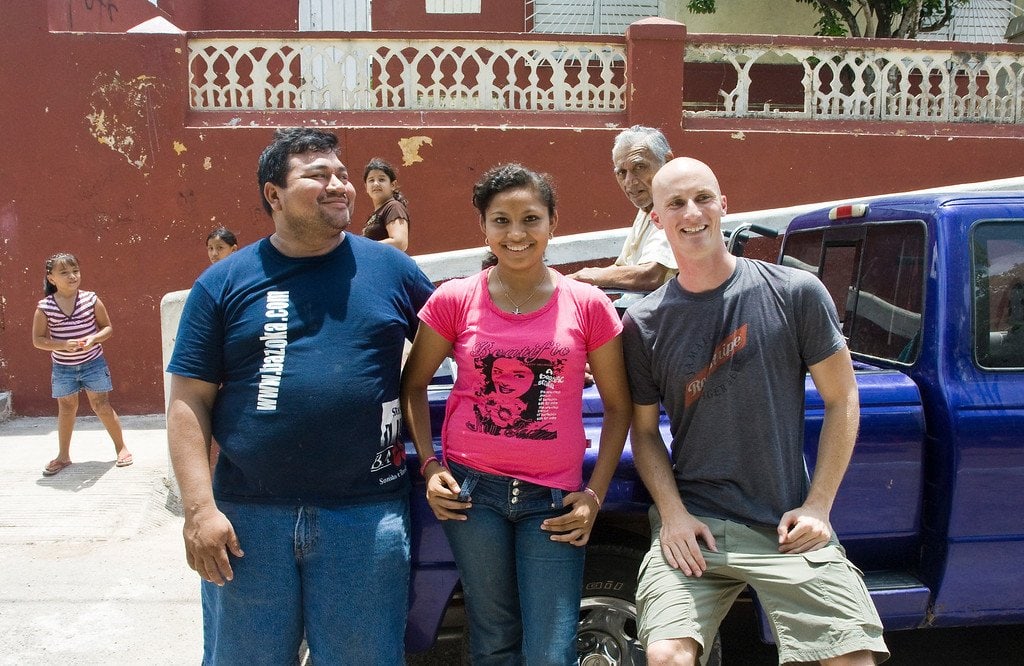 Making New Friends
The next day I returned with a friend from the hostel, Diego, and brought over a big bag of apples and kiwis. The family prepared us a lunch of tortillas with peppers and freshly butchered chicken from the coop out back. I took turns with the kids practicing my Spanish & their English.
A bit later, a truck full of police stopped by the house. This made me a bit nervous for a second — they were all staring at me. I have no idea what they talked about, but they left about 10 minutes later still eyeing me with suspicion.
Before I left, I showed Jesus Manuel how to make paper airplanes, and passed around a photo of my own family. After discovering I wore glasses in the photo, they wanted to know if my blue eyes were colored contacts.
Big smiles of approval all around when I told them they were natural.
I've decided that I really need to learn Spanish in order to enrich my future travels through Latin America. ★
Travel Planning Resources for Valladolid, Mexico
Have you ever been taken in by a local family on your travels?
READ NEXT: Exploring Mexico's Secret River