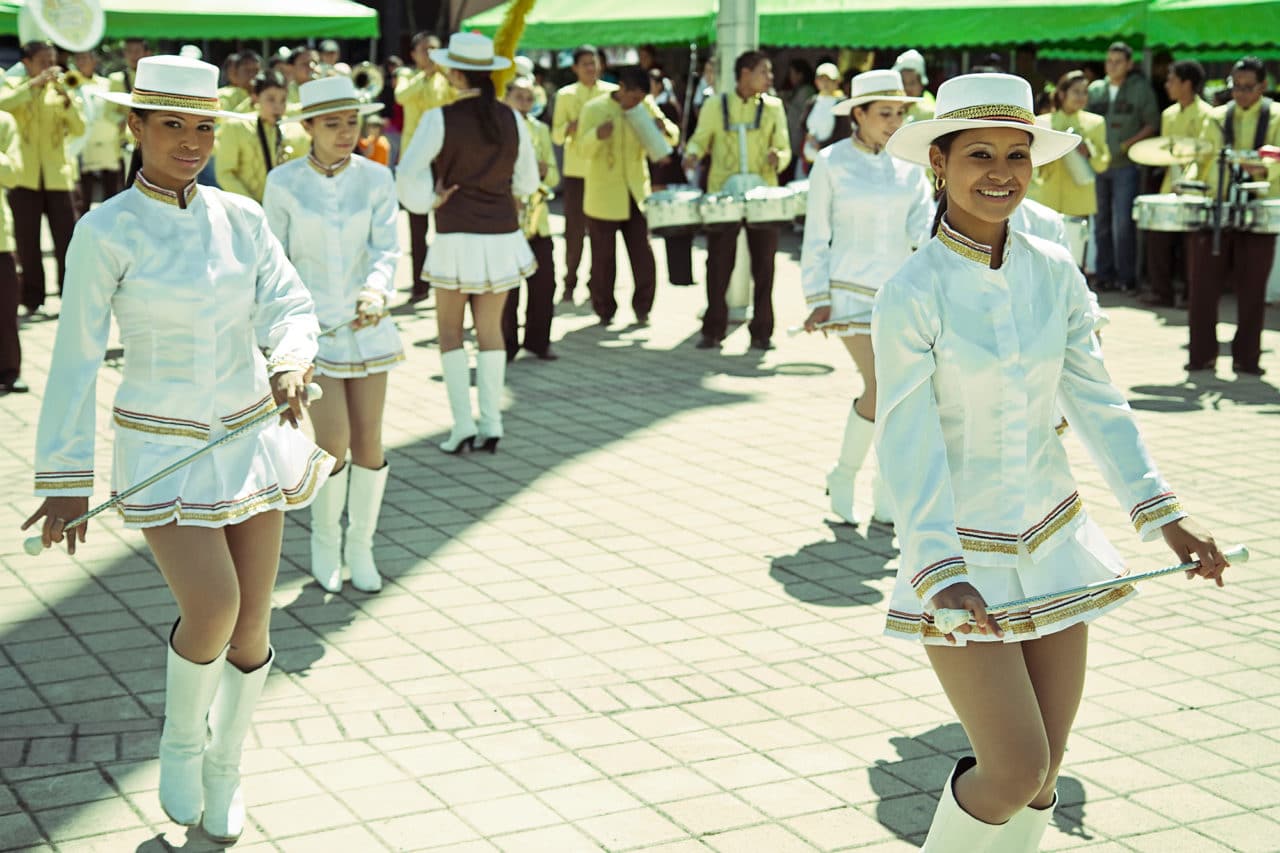 Today was Sunday, and I felt like wandering around Guatemala City. I joined a couple from Portland, Oregon for a walk down the main street in Zona 10 of the city.
The avenue was closed off to traffic for an event called Paso y Pedales (Steps & Pedals). Citizens could bike, walk, and skate down the road to enjoy the day. It's part of a larger worldwide movement called Car Free Days.
In one park along the route, we found a band and some dancers taking part in some sort of fund-drive put together by the mayor's wife. There were people selling art, photos, and sweets while clowns and a Santa Clause performed for kids.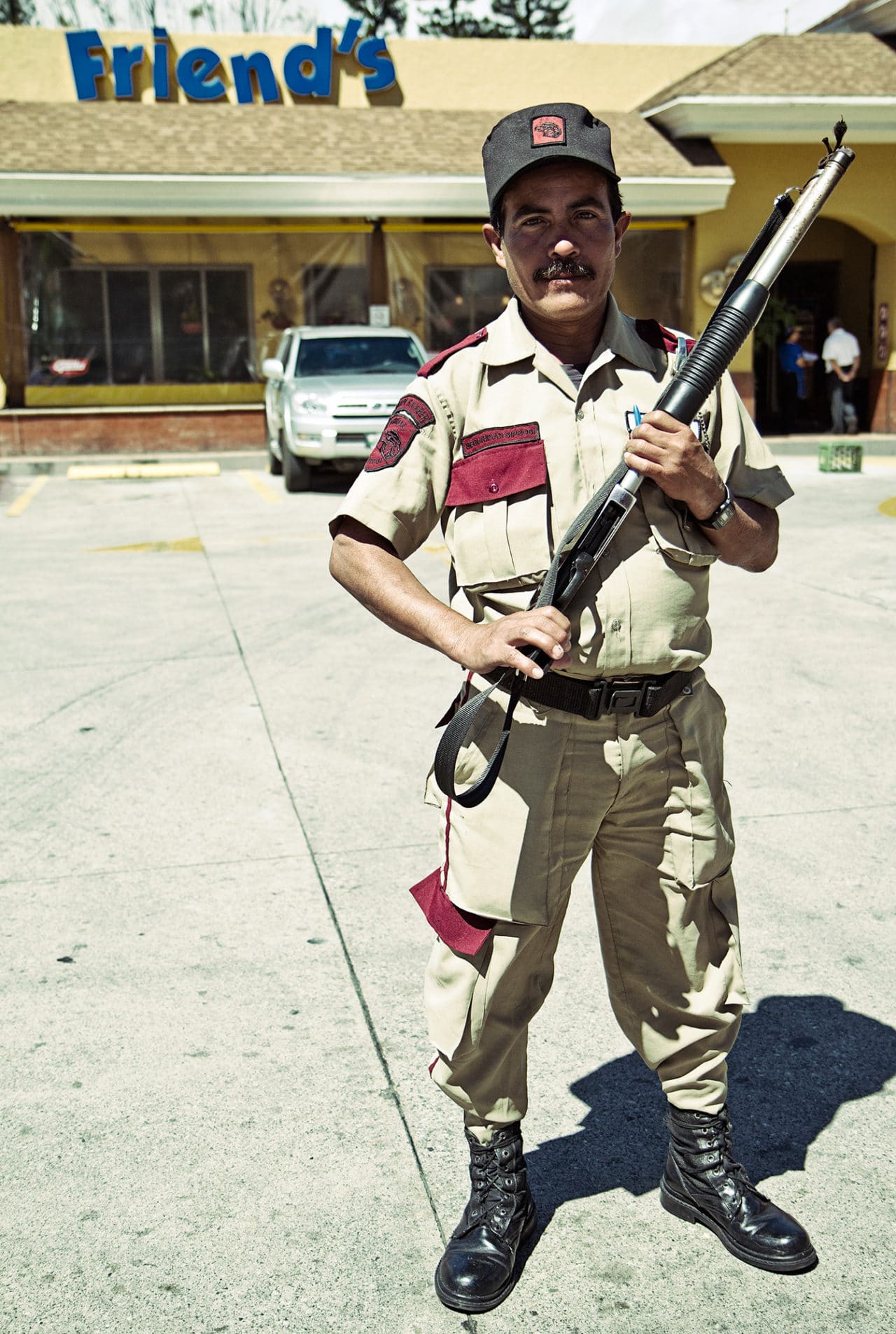 Further down the street, I found this guy. One of the many private security men that guard the shopping plazas, gas stations, and banks in the city was standing in front of a sign that read Friends.
It was too funny to pass up, so I politely asked him for a photo. He looked confused for a second, then agreed after thinking about it for a bit.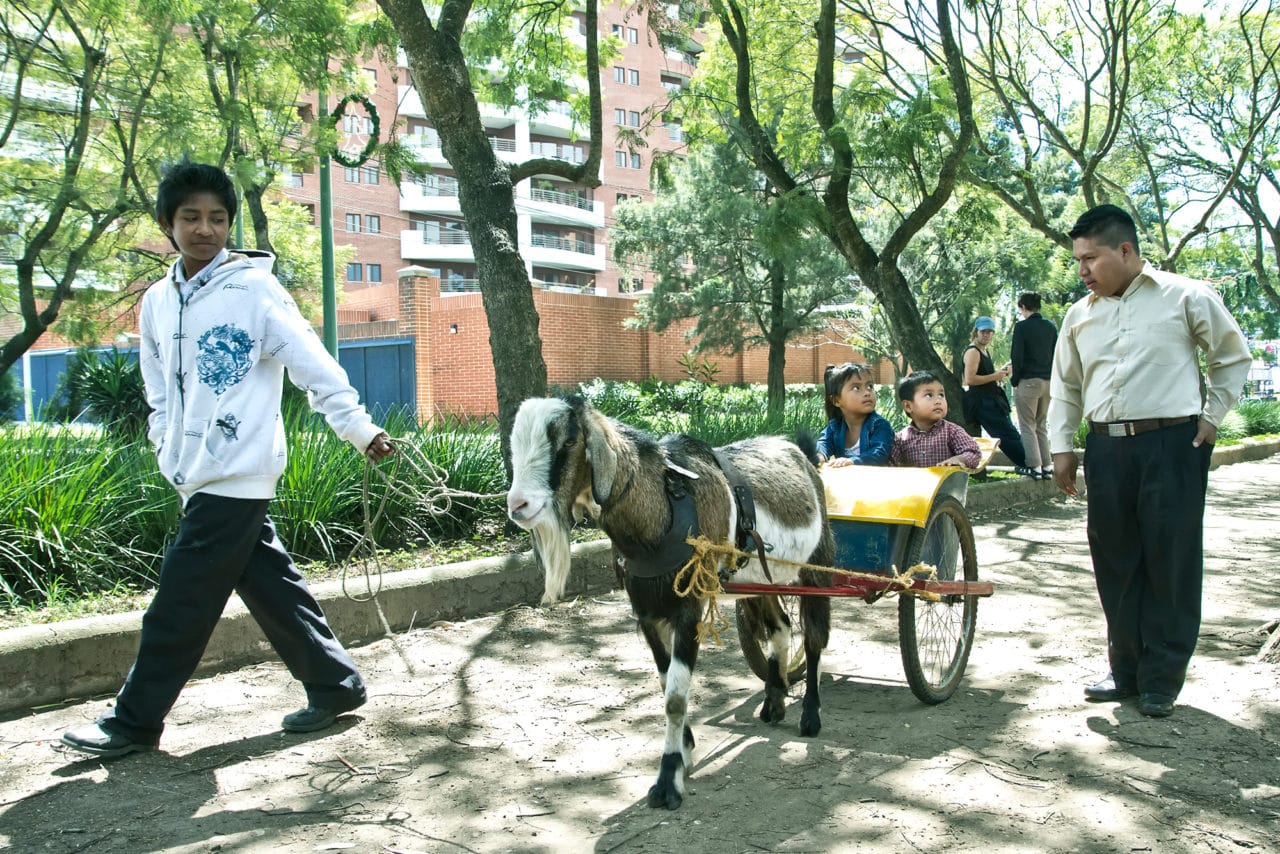 There were many different parks next to the street, and some of them had horse, donkey, or goat rides for kids. This family was treating their children to a goat ride. I wanted to ride a goat but they wouldn't let me. :(
Decorations for Christmas were getting set up all over town as well. Things like lights, banners, and a giant 80 ft. tall wire constructed Christmas tree.
The day was very relaxed and families were out in abundance with their children and dogs. I felt completely safe the whole time, and so did everyone else walking around that day.
Travel Planning Resources for Guatemala City
READ NEXT: Exploring Mexico's Secret River